Conan Cerberus Illusion – our first day
Conan Cerberus Illusion – our first day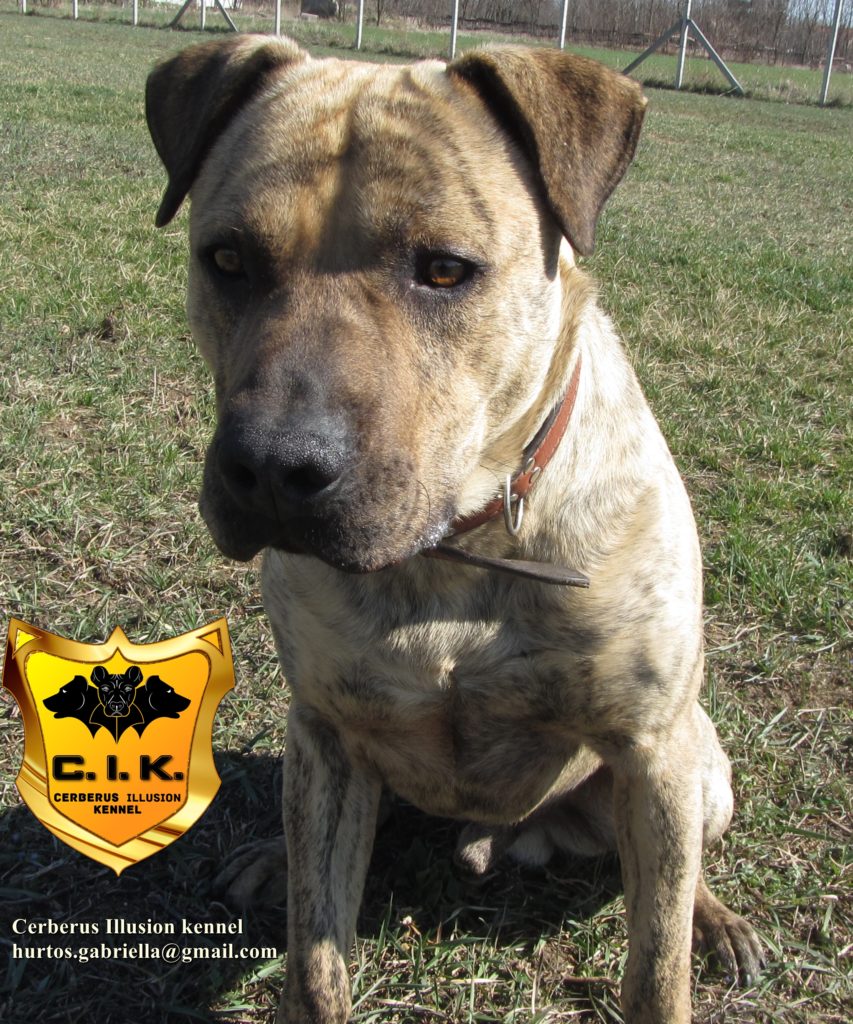 It was Saturday morning when Conan Cerberus Illusion came back to me. He is an almost " years old Cimarron Uruguayo, who is looking for his new loving forever home.
Sadly, the family situation of his previous owners has changed and they had no more time for him. This is the reason, why he is with me – his breeder. And I am really glad for the opportunity to have back a dog, who left me as a puppy.
Conan as puppy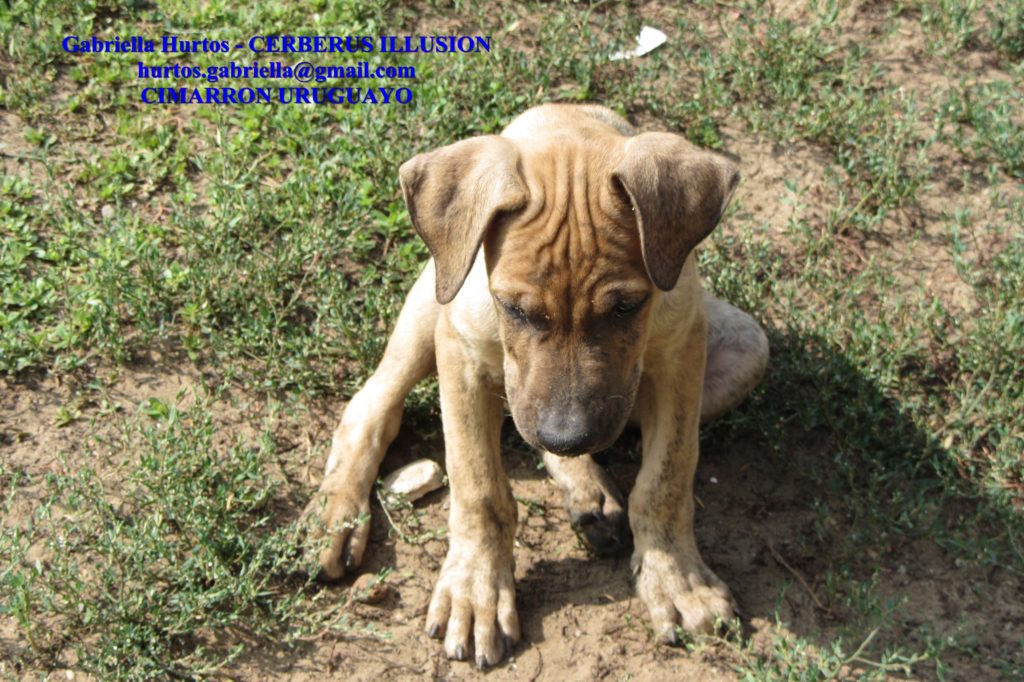 He was selected for his family, as he was a calm and kind puppy. Conan behaved nice with other dogs and enjoyed the play with his siblings as well. He behaved nicely when left alone in the yard or garden. Even if he was a small puppy, he did not harm the plants or trees, neither other things left outside. He enjoyed sunbathing next to the house, close to the doors. As soon as I went out and called him, he luckily wagging his tail ran to me. He loved when I pet him. This is my memory of him as a puppy.
Conan back at me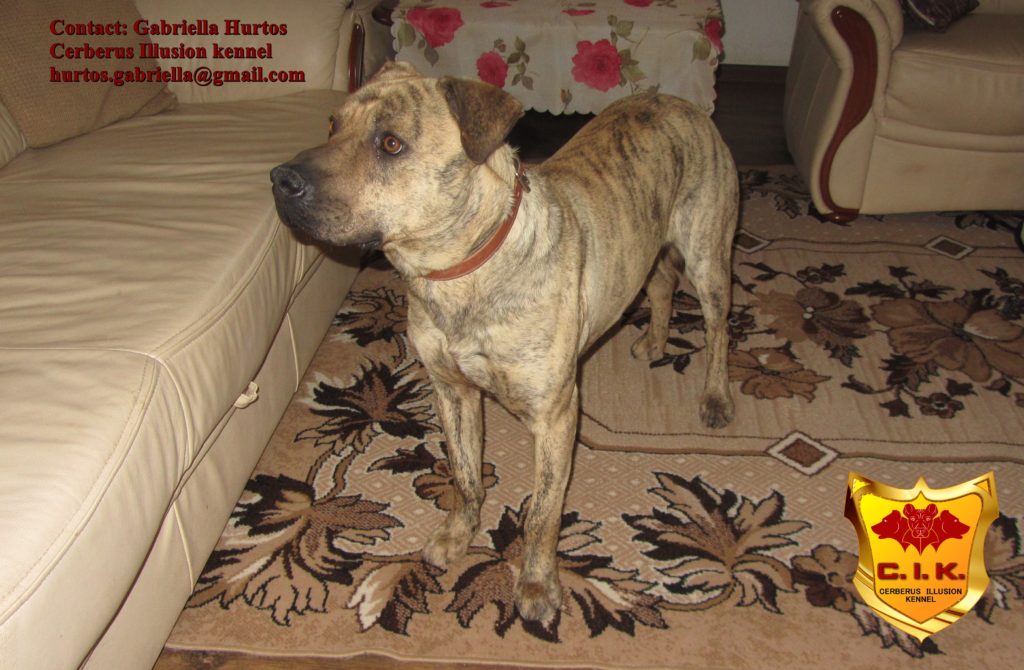 As soon as they arrived, we had a walk together. There were plenty of strange smells for Conan. At the beginning he stayed on a leash, walking with his owner. A bit later he ran free around. Then we put him on the leash again so as I can walk with him and allow his owner to drive out.
Conan was walking with me on my road, to the gate. The car with his owner was following us. He stopped a couple of time, turned around to check, whether his owner is coming too. He was. I opened the gate a allowed the car out of my property. Conan wanted to go with the car, but I closed the gate. The car left.
His family left him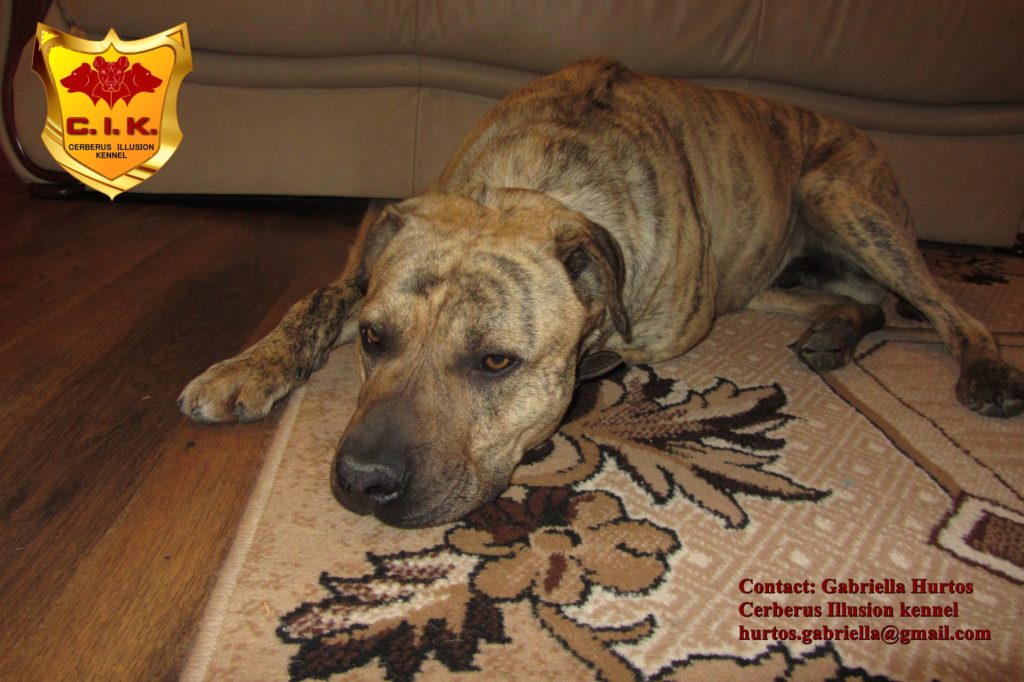 A bit later I released him to run free. As soon as he heard the sound of a car coming from the direction, where his owner´s car dismissed, he ran luckily to the fence. Sure, he was thinking: "My beloved owner did not forget me here. He is returning." But it was not his owner´s car. Neither the second, third, fourth and the fifth. At each car, his eyes started to smile, he was wagging his tail from happiness he was not abandoned…
But as each car just went by, he started to recognize, his owner left him. Cimarrons are very clever dogs and they are easy to understand as well. All the pain was present in his eyes. I did not want to cry but it was impossible to hold the tears. I never saw a dog in such a situation. In a situation when it must find out that is owners do not want him anymore. Of course, as a person, I understood the owners, but this is, how Conan was feeling. And no, he couldn´t understand WHY???
I took him on the leash to take him further away from the fence and I sat down with him. That was the moment when faced me and started to bark with a painful voice. As if asking me: "Why did they leave me? Why do they no more want me? Why do they no more love me???"
Conan and me
After this poor boy recognized, there is only one person left for him – me, he sat next to me, cuddling as a little baby. I took him into my house to keep him as close to me as possible to help him surpass this terrible experience. He was very sad the whole first day.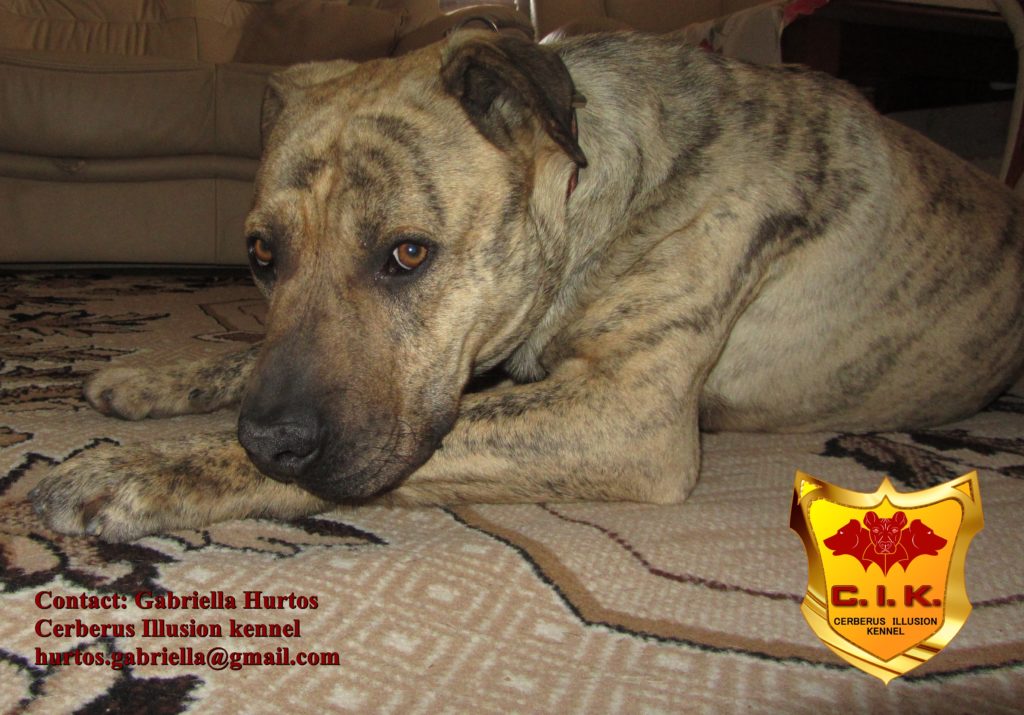 First evening together
Conan Cerberus Illusion was the same boy as I remembered him as a puppy. He was cute and calm also inside of my house. But I thought he was so calm because his family had just left him and he was sad.
Conan giving plenty of love
But the same afternoon his mood has changed to better. Each time he came to me, I pet him. He was searching for close contact. He wanted to be loved. Conan wanted to cuddle with the only person he had by his side. A person who was talking kind to him and who could understand him.
This is how his story has begun at me. If you are would like to know, how we spent our first evening and night, feel free to read it next time.