Cerberus Illusion
Cerberus Illusion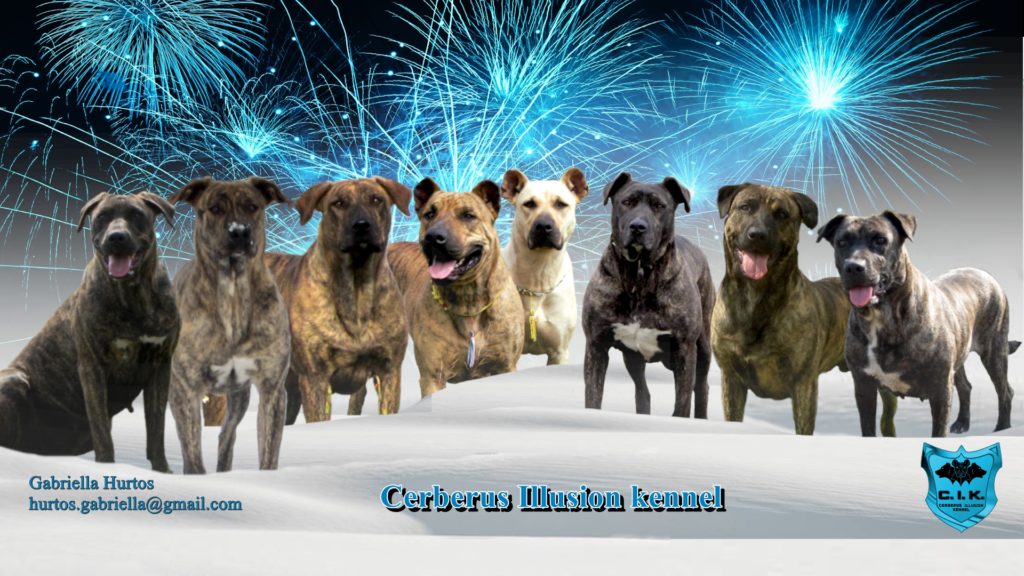 The Best Cimarron Uruguayo Kennel In Europe
Excellent health, character, working ability and anatomy according to the FCI standard are the most important factors in our breeding.
First two working females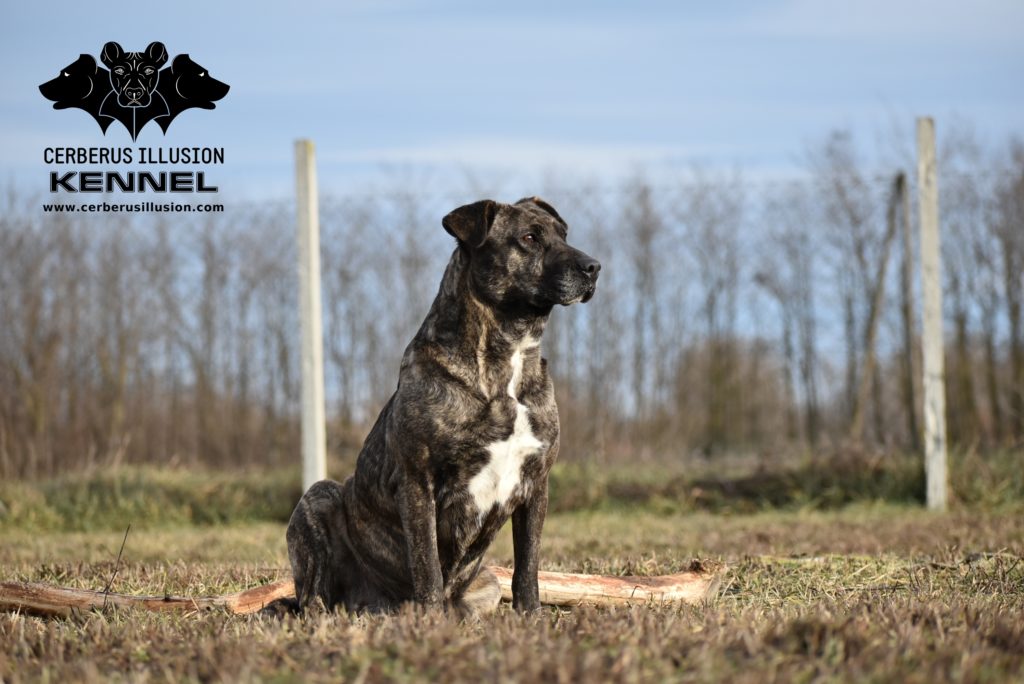 Cerberus Illusion kennel is breeding the rare breed Cimarron Uruguayo. The first two females – Connie and Cora came in 2014. Both parents came from famous Uruguayan kennels. Their father – from De Los Nogales (owned by Mr. Luis Alfonso Meny) and their mother from Las Raíces (owned by Dr. Gonzalo Ferreira). I trained both sisters since the age of 8 weeks in obedience, protection, and tracking. This helped me to find out the limits of the breed. I wanted two sisters from a litter to find out what it looks like to train two sibling together. How they can learn from each other and how the jealousness works as a motivation factor. The original plan was to have two excellent guard dogs who can co-operate together when they guard.
Decission to breed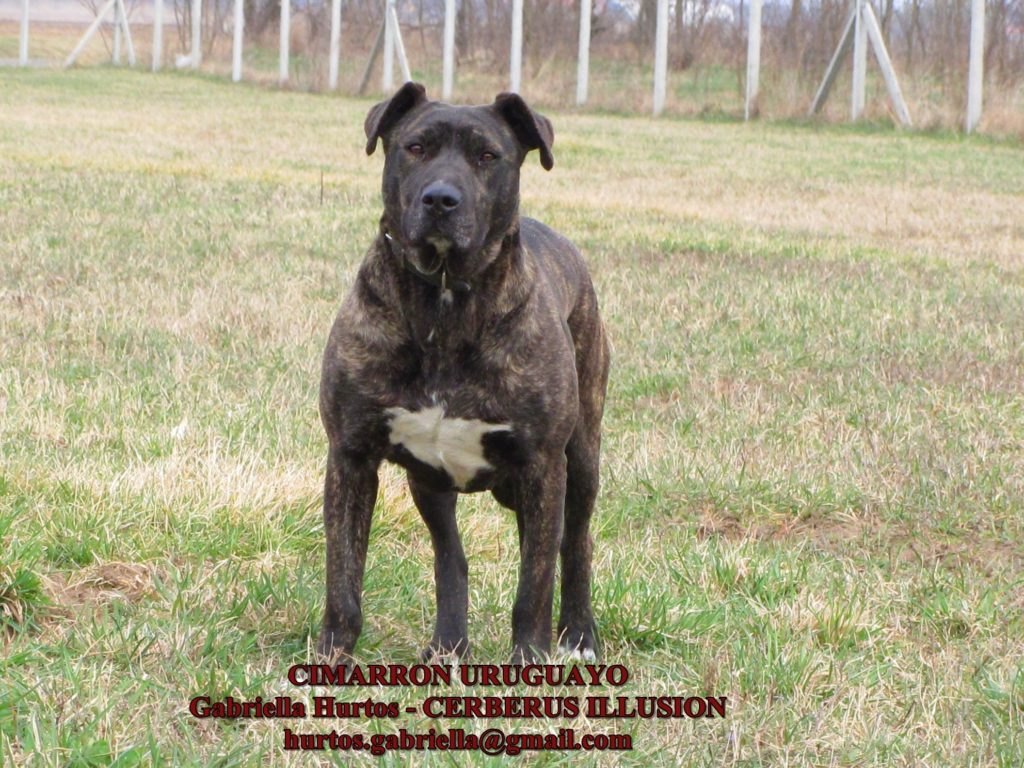 The decision for breeding came after health tests of both females with excellent results. At the same time, when I let do the X-rays of Connie and Cora, I already knew I could not live without this breed. Their character just mesmerized me. They were exactly the dogs, which I was searching for during long years. The synonym of absolute loyalty, unconditional love and will to do anything for me.
Choice of the male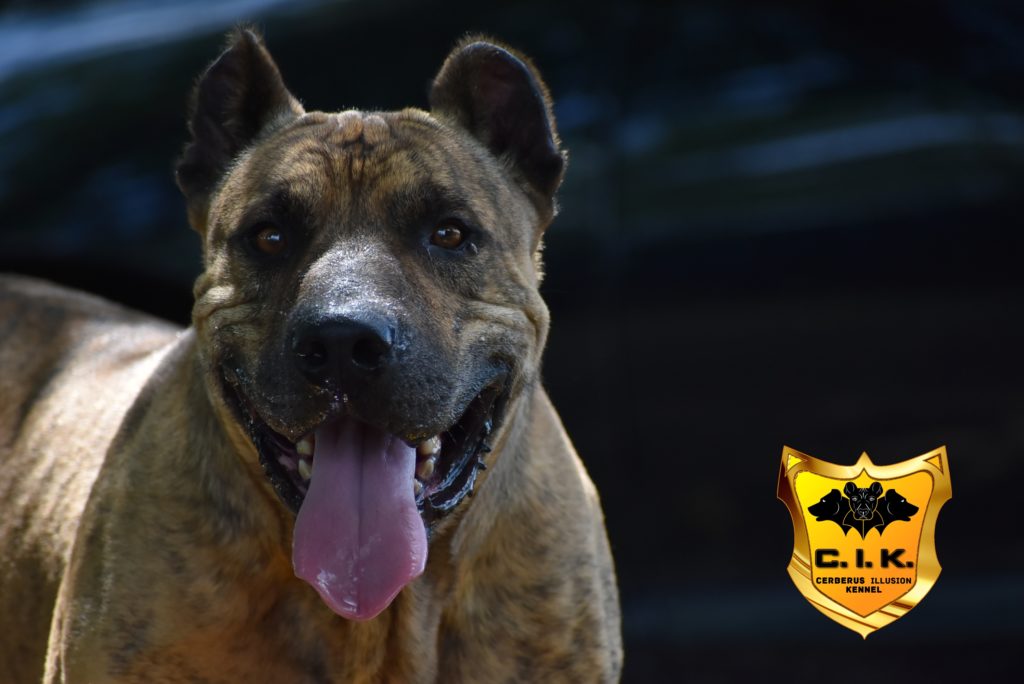 After I decided to breed Cimarron Uruguayo, I faced a difficult task. To find a male, which would suit my high expectations. He had to be healthy, free of hip dysplasia (HD-A), with wonderful character and excellent working potential. And he had to suit to Connie and Cora as well. Finally, I found Tinu De Aqueronte from famous Uruguayan breeder Adriana Romero Doldan. Tinu was already the 4th generation of dogs with only HD-A in pedigree! I cannot thank enough to his previous owner for having trusted me and giving this wonderful male to me. He was raised up with a female (Misia Maura De Aqueronte) as a future breeding pair. We both wanted the best for both dogs, that is why we agreed not to separate them. Thus my pack doubled.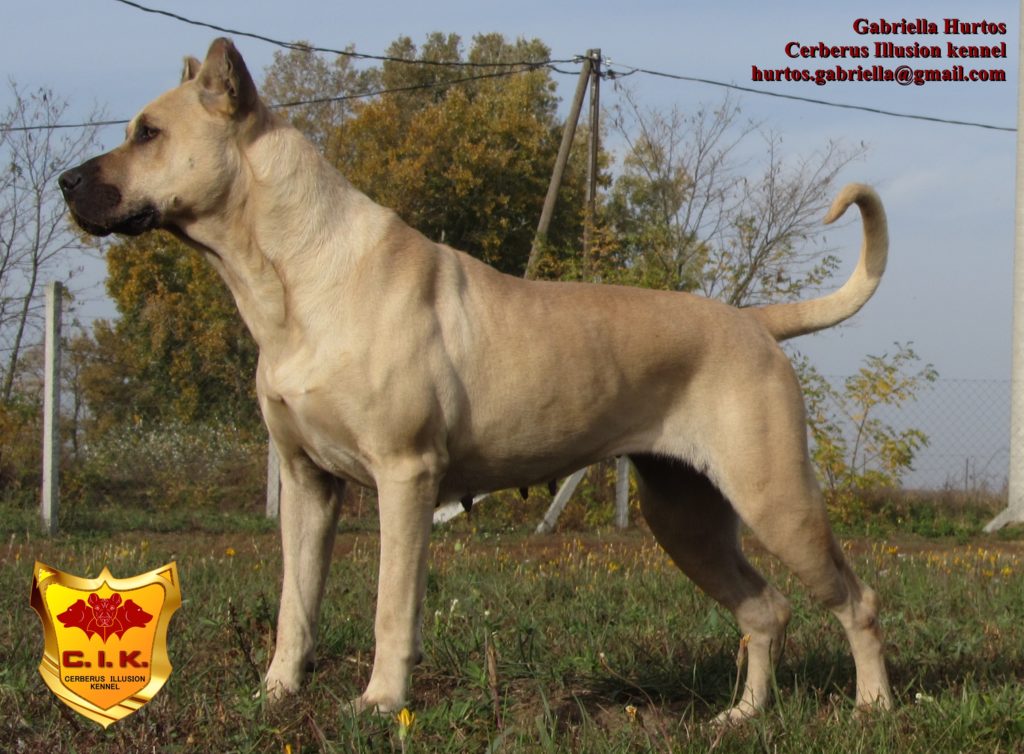 First litter
The birth of the first litter was connected with plenty of work. All started with early neurological stimulation, which was followed by intensive puppy socialization. The puppies were raised inside so as they could meet as many things as possible. They were 24/7 in contact with people, got the best food, care, loving petting, and much playing. They were raised so as they could meet as many things as possible. The A litter loved playing in the playpen full of balls, whistling toys and PET bottles making thus abnormal noise. But thanks to this they could become resistant to strange noises. They were also listening to the radio, music, and even some special sounds from youtube. They got used to vacuum cleaner, washing machine, hair dryer, and many other things, which are usually used in a household.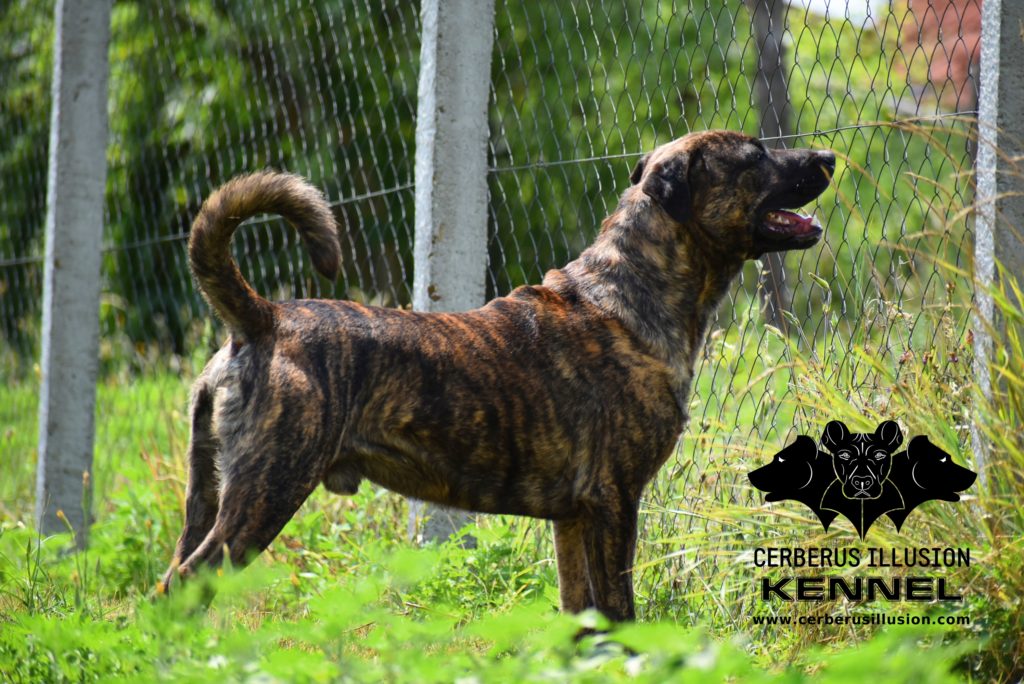 Cerberus Illusion puppy policy
With the first litter, I had also the hard work to find the best puppy for each future owner and the best owner for each puppy. I also set up the conditions under which puppies leave my home and benefits, which all puppy buyers get. For example:
Selection of puppy for the future owner – both, the family and the puppy must match to each other to be happy.
72-hour guarantee
6 months guarantee
Lifelong complex breeder´s support – more details here.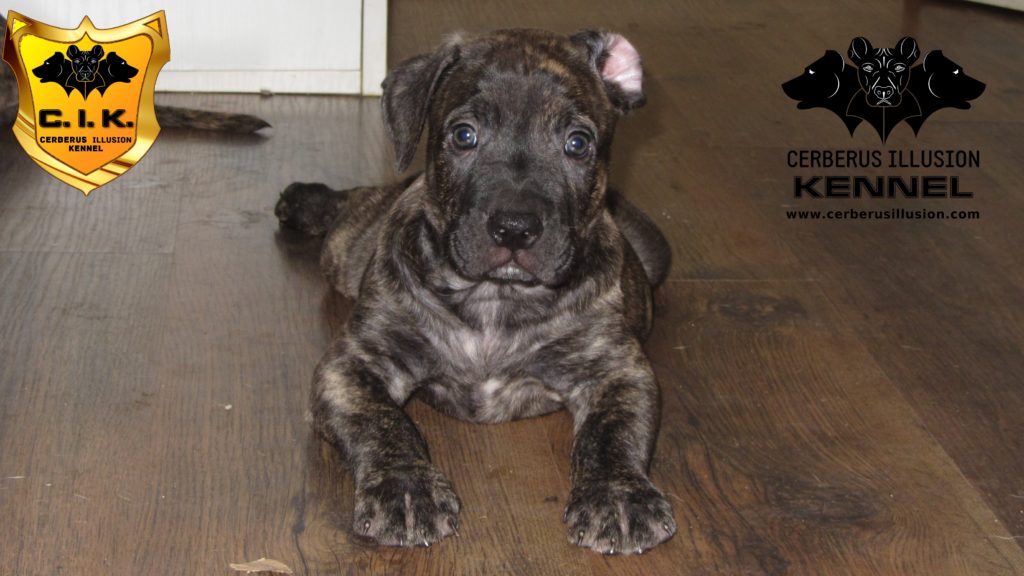 I raised also the next litters the same way. Cerberus Illusion is not producing one litter after another. I never repeat any litter as at rare breed the large and diverse gene pool is very important. I trust my own breeding and plan a litter when I want to keep a puppy for myself. Four puppies stayed at home from the first three litters and next is coming soon.
The Best Cimarron Uruguayo kennel in Europe has strict breeding criteria
Health
In my kennel dogs used for breeding must be absolutely healthy. Cerberus Illusion kennel uses only dogs with excellent results, free of dysplasia (HD-A). At dogs that are raised up at home, we check not only the hip dysplasia (HD) but also the elbow dysplasia (ED) and the spine. I use only dogs with excellent health and X-rays results. Due to my high health criteria, 9 out of 9 health tested puppies are free of hip and elbow dysplasia and 8 had tested also spine with excellent result. We health tested our dogs in 3 various countries (Germany, Czech Republic, and Hungary)! All our puppy owners have to visit the vet only for vaccinations! Except of excellent health, dogs used for breeding must also have excellent character and working potential.
Working ability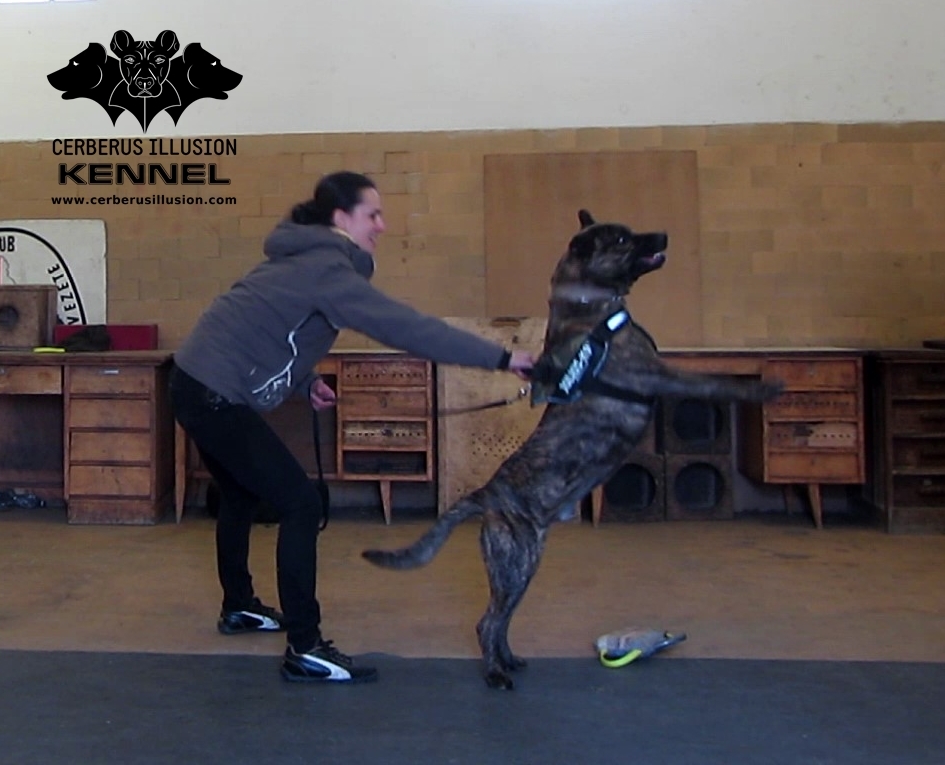 Except for it, each dog used for breeding must have beautiful character and must be willing to work. It does not matter in which field the dog is "talented". It can do great job in obedience, tracking, hunting, protection or any other sport, but it must be willing to please its owner. All our dogs are working to produce excellent working Cimarron Uruguayo. Our dogs are not only show dogs. They are first of all family members and they all guard our property. They are trained in obedience, protection, fetching and some also in tracking.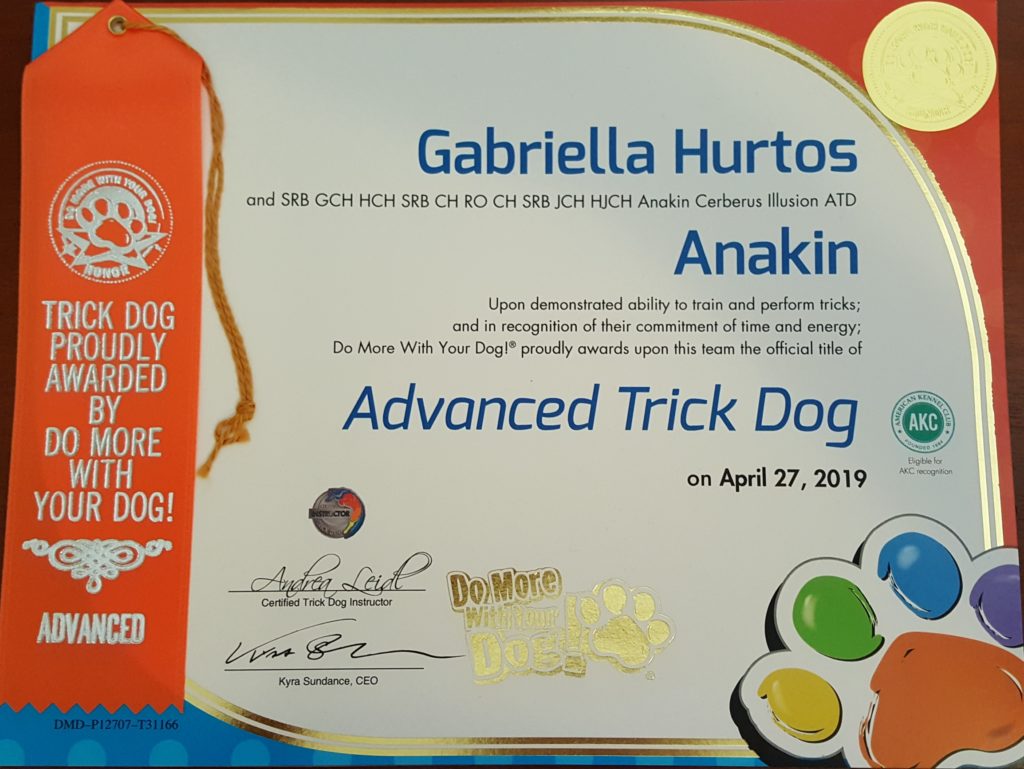 Show results in the best Cimarron Uruguayo kennel in the EU
The propagation of such a rare breed as Cimarron Uruguayo requires also the presentation at various dog shows. In spite of the fact that the oldest "puppies" from my kennel are only 3 years old, till the end of 2019 they gained plenty of titles: Junior World Winner, Junior Vice-World Winner, Europe Winner, Best Derby Winner, Molosser Club Winner, Minor Puppy BOB, 3x Puppy BOB, 22 Junior BOB, 86 BOB and plenty of other winner titles. They also got 31 champion titles including junior, adult, grand and show champion titles in 9 various countries.
They wrote about us:
EADD Channel (Spanish)
World Dog Finder (English)
iDnes.cz (Czech)
eCanis (Czech)
Cerberus Illusion Dog Blog
My dog blog is about Cimarron Uruguayo, their character, working ability and dog training. You can meet each my dog, its character and working abilities in this dog blog. There will be available plenty of videos from dog training.