TINU De Aqueronte
TINU De Aqueronte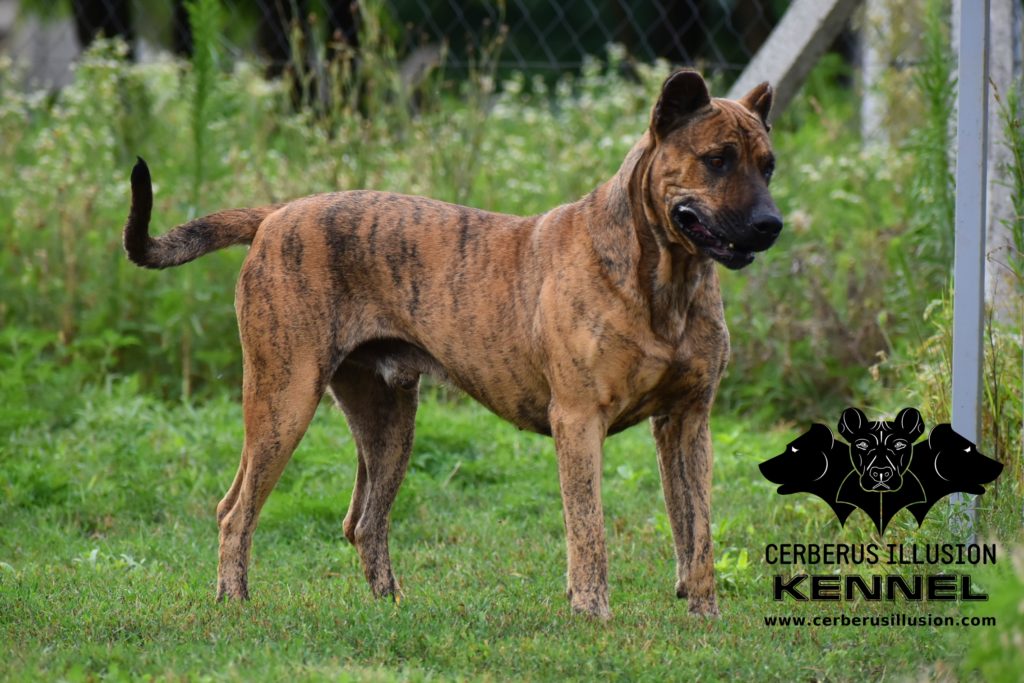 TINU De Aqueronte (import Uruguay, breeder: Adriana Romero Doldan) is the sire of our first 3 litters with 3 various females. He came to us together with MISIA MAURA De Aqueronte. Even at the age of 7 years they enjoy life and playing together (see video below).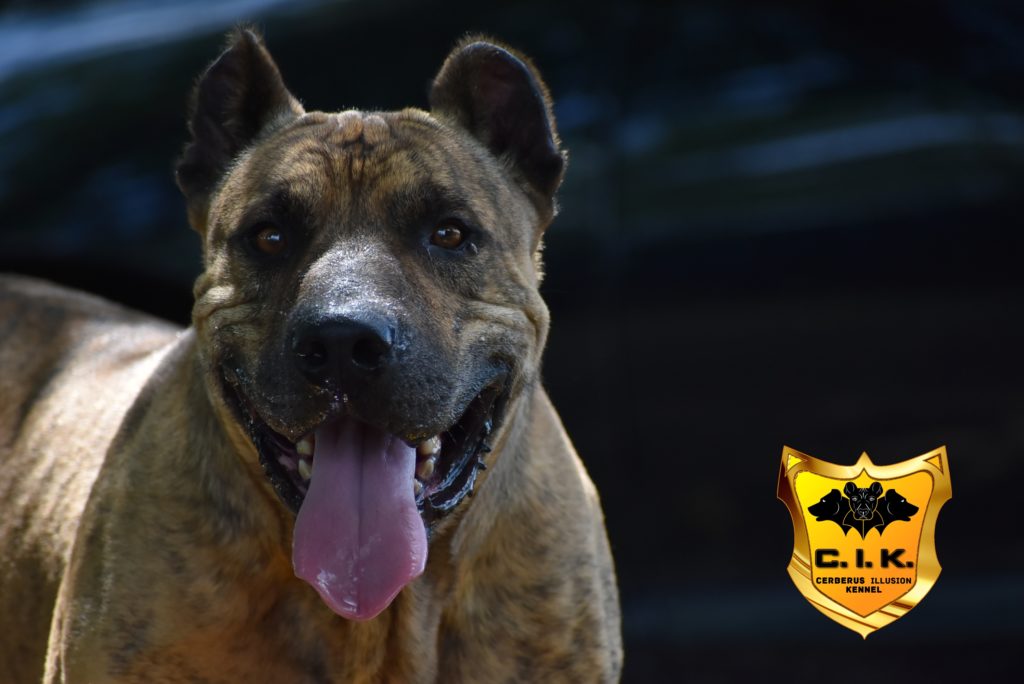 Trained in: obedience and protection.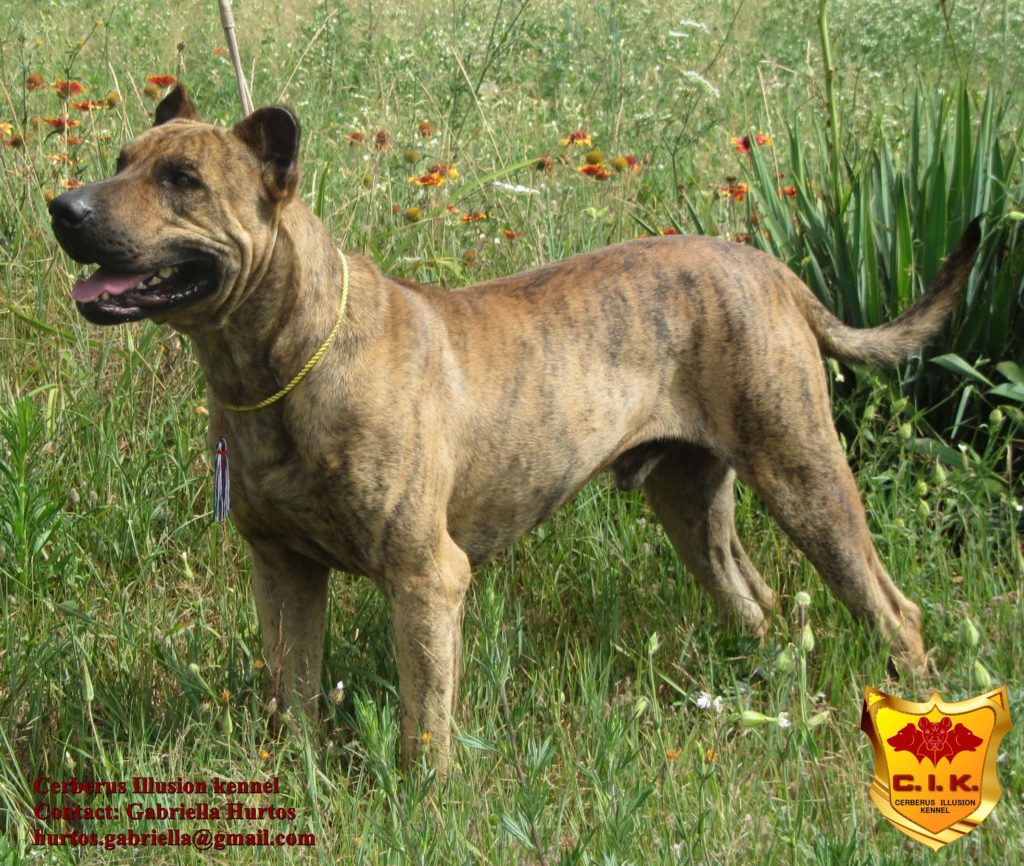 Results:
BEST CIMARRON URUGUAYO PROGENY IN EUROPE 2021 (4 times in a row!)
BEST PROGENY IN EUROPE 2020
Hungarian Grand Champion
Hungarian Show Champion
Romanian Champion
Hungarian Champion
Spanish Junior Champion
Hungarian Molosser Club Winner 2017
BEST PROGENY IN EUROPE 2019
BEST PROGENY IN EUROPE 2018
12x CAC, 2x CACIB, 2x CCJ, MJ, 9x BOB, 3x BOS
Health results: HD A/A (free of dysplasia)
(4th generation of dogs with only HD-A in pedigree!!!)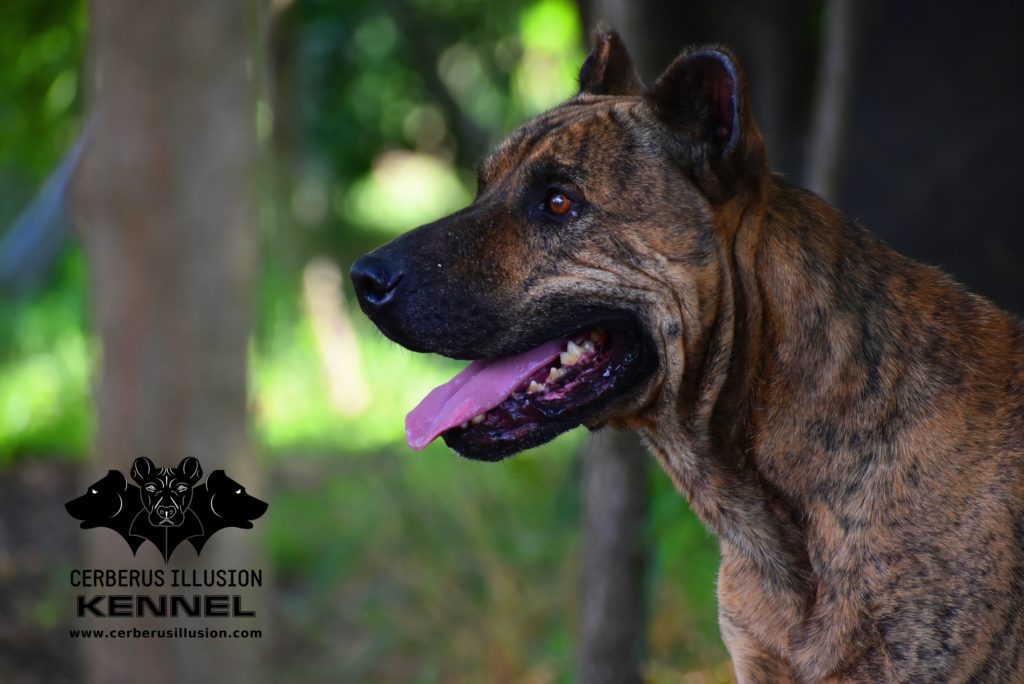 TINU De Aqueronte is the father of ANAKIN Cerberus Illusion and grandfather of DUNCAN Cerberus Illusion.
Parents:
MULTI BISS VENCEDOR DE AMERICAS Y EL CARIBE GR CH UR AR CH BR JCH UR CH PUPPY BR Las Raices Cabure (breeder: Gonzalo Ferreira)
x
CH UR GR CH UR CH BR GR CH BR Araicuá de Aqueronte (breeder: Adriana Romero Doldan)