DUNCAN Cerberus Illusion
DUNCAN Cerberus Illusion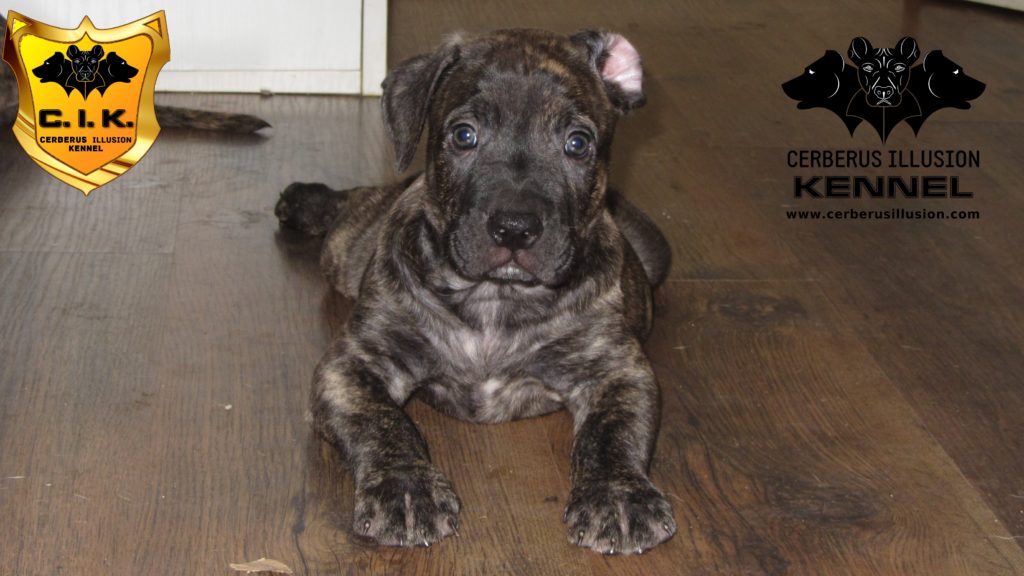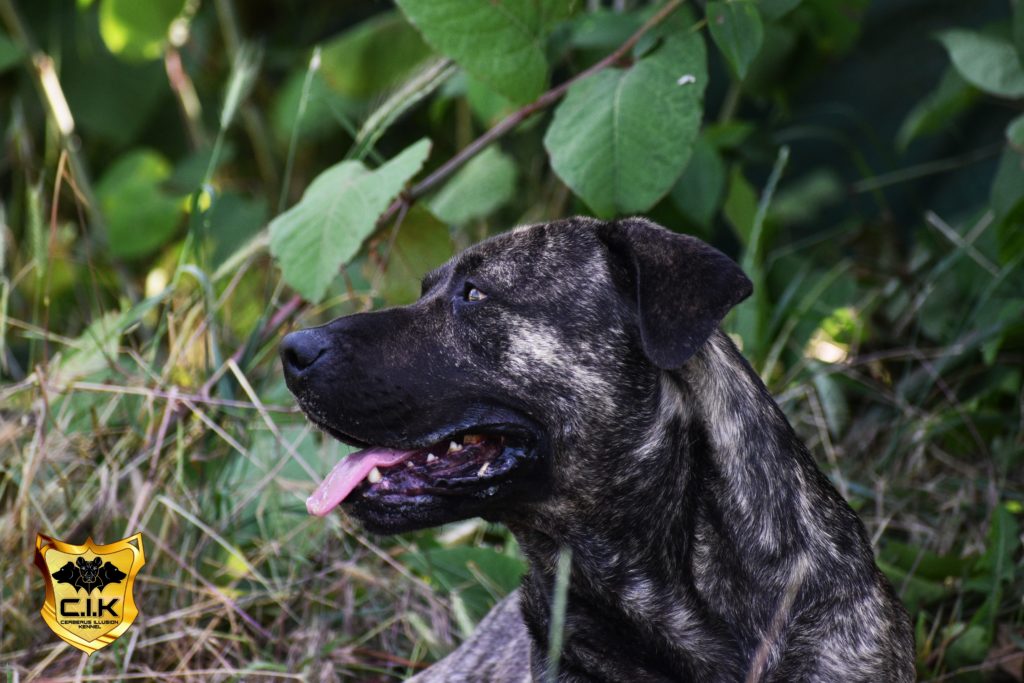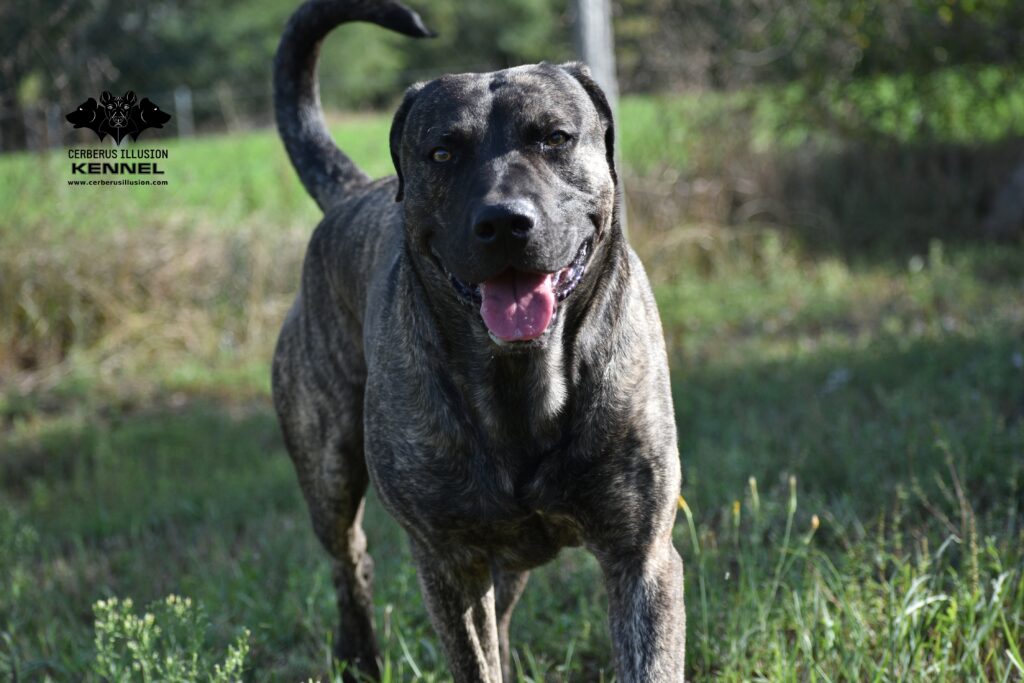 3 is my favorite number and DUNCAN Cerberus Illusion was the third born puppy in D litter. After he was born, I was still waiting for a dark brindle female, who I was expecting to be born and kept at home. She was born as the 7th puppy by my destiny puppy was not her. We have a proverb: "You plan, God decides…" And today I can say, Duncan is not the first puppy who stayed at home thanks to destiny.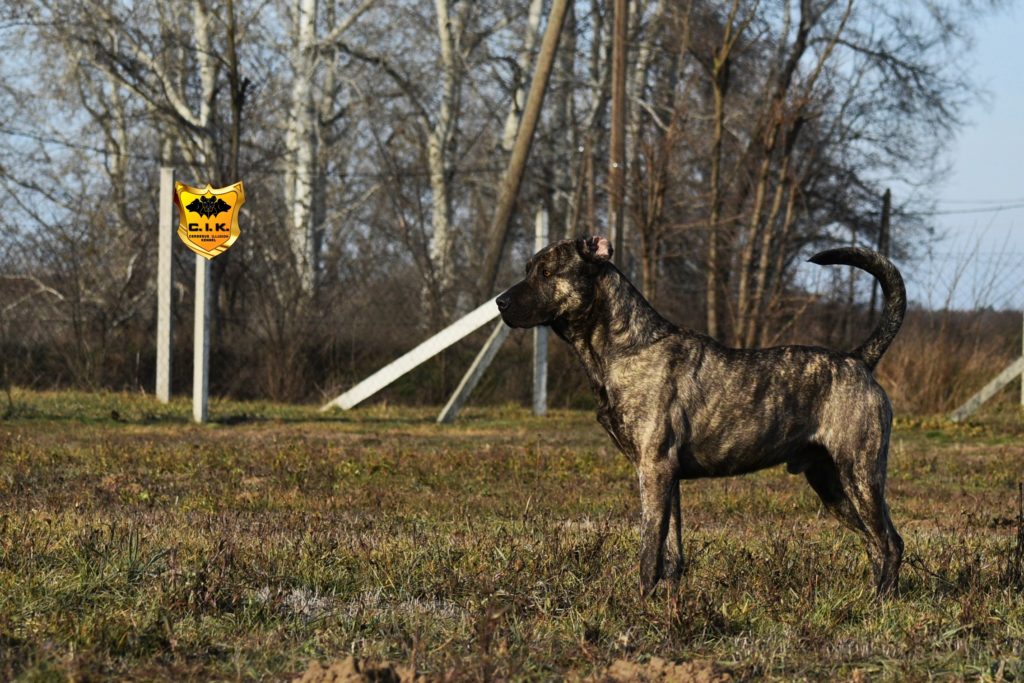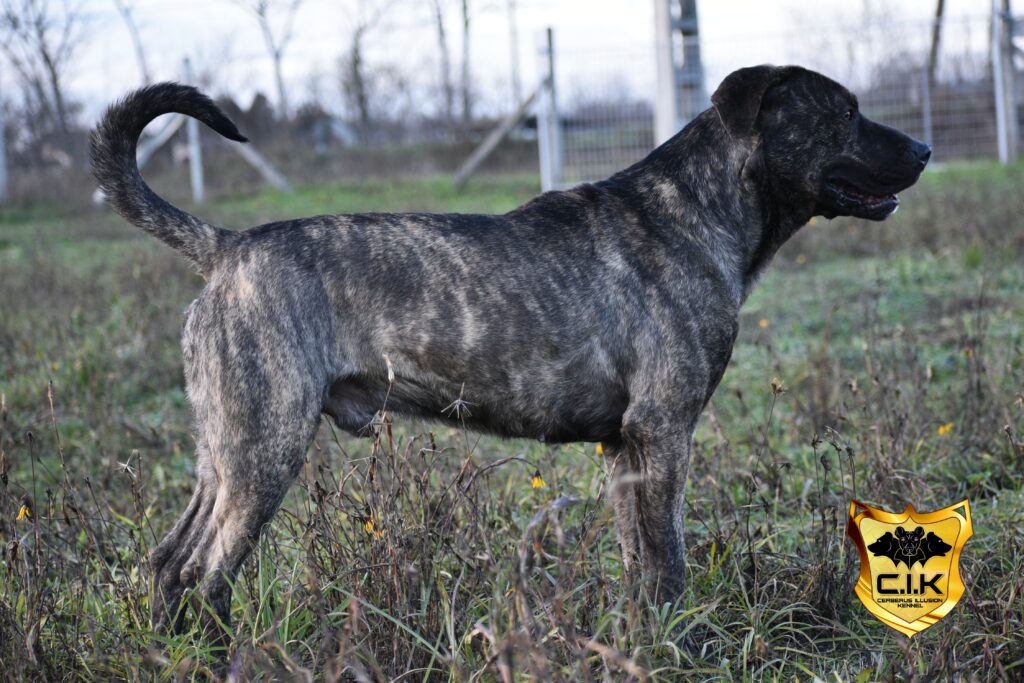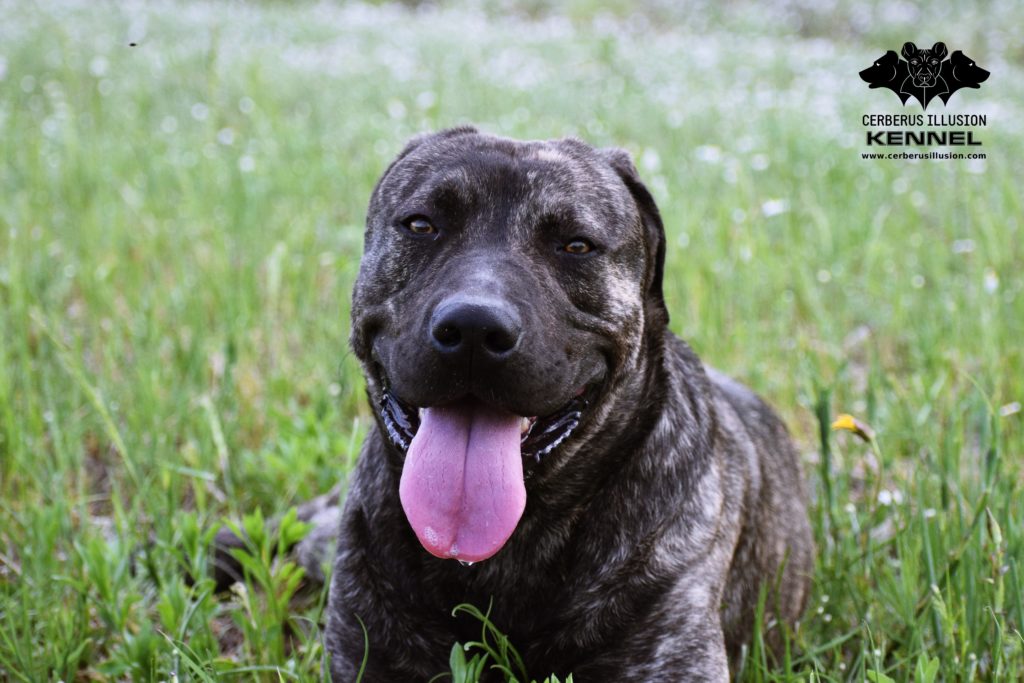 He was a born alpha who was fighting his mother since the beginning. He was not afraid of anybody and anything. Given his name – Duncan with the meaning "dark warrior" – there could be only one puppy who stayed at home.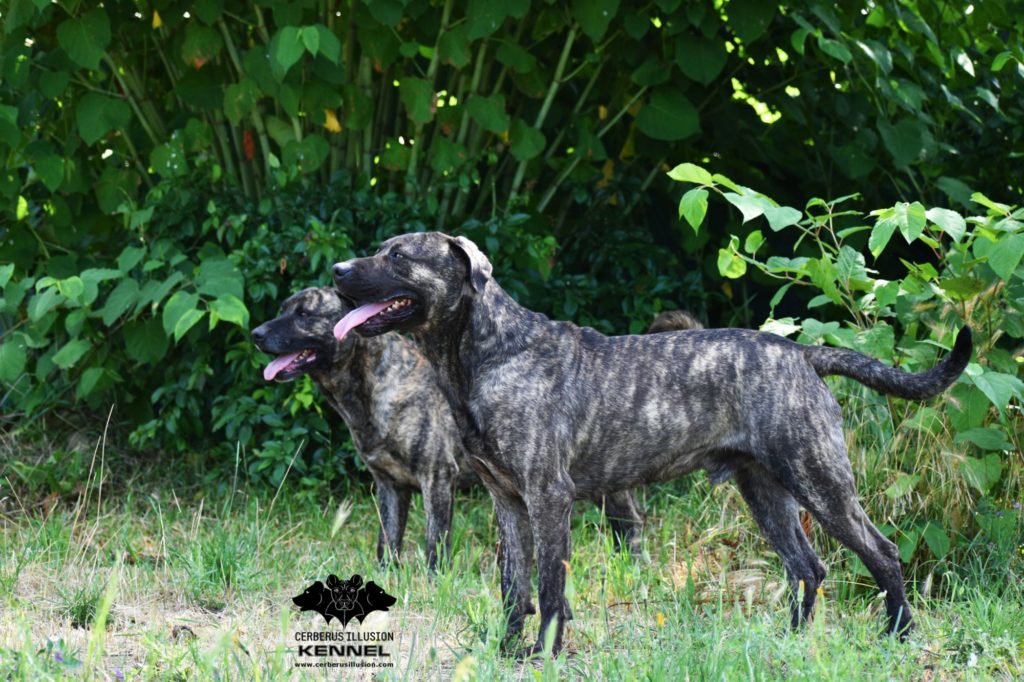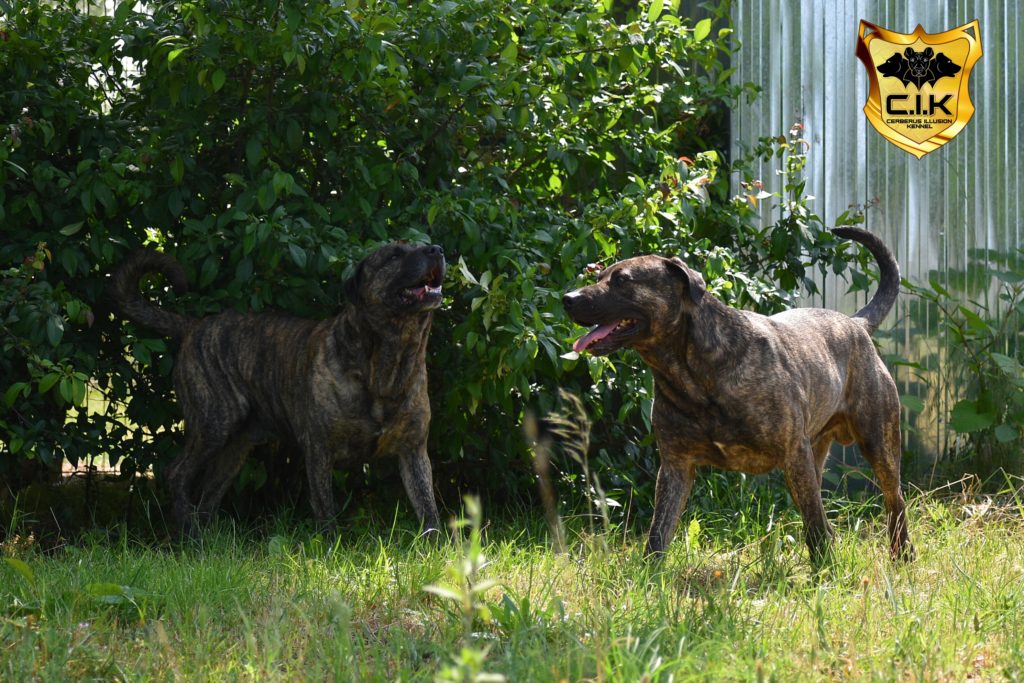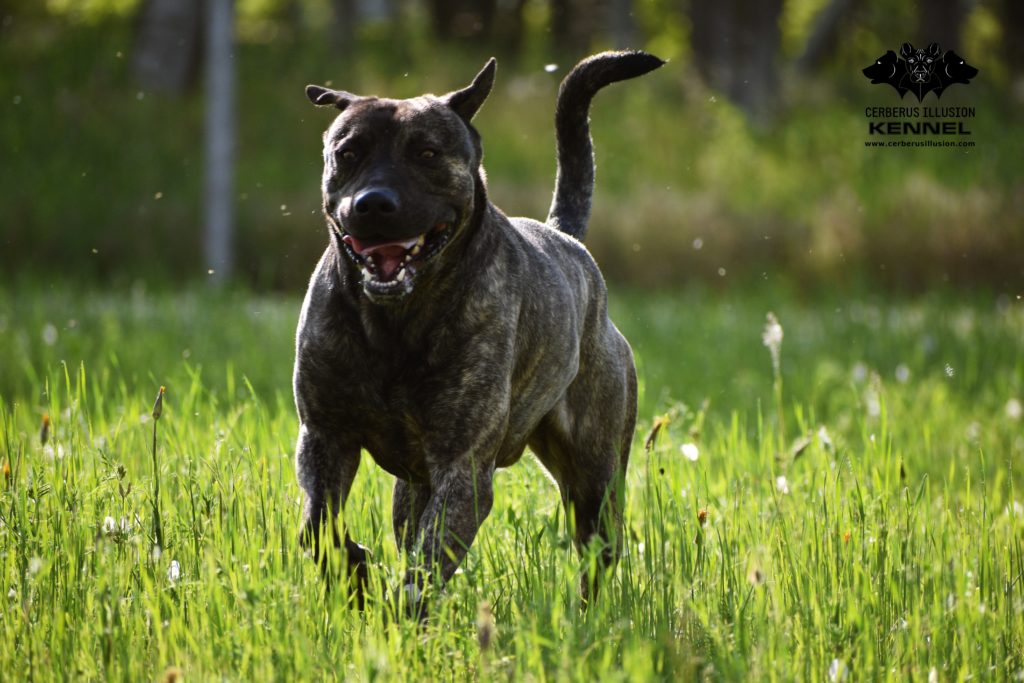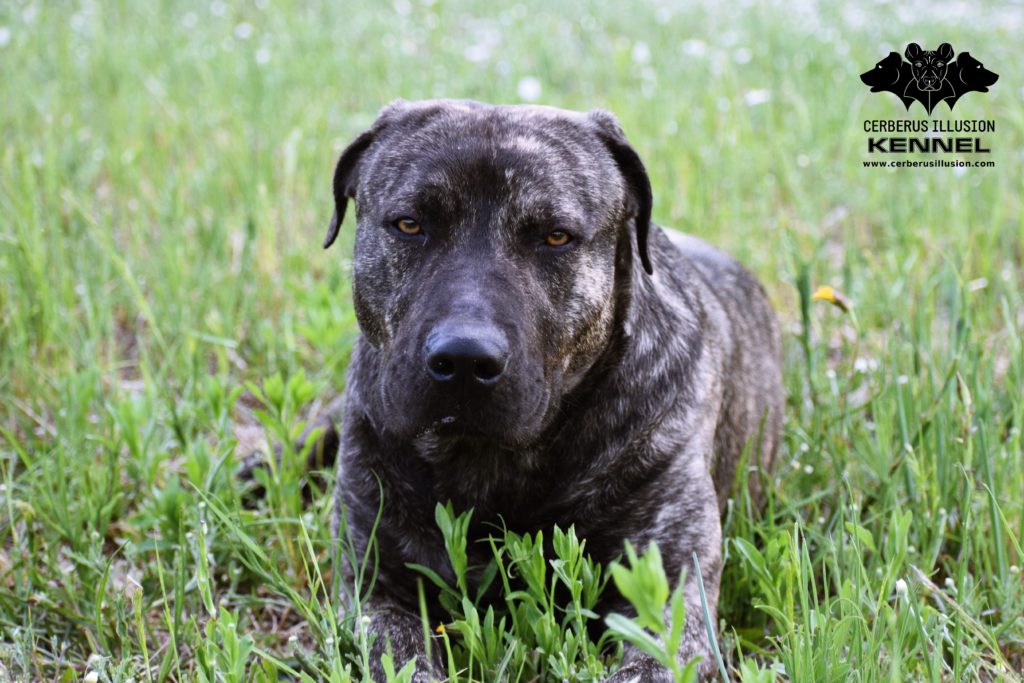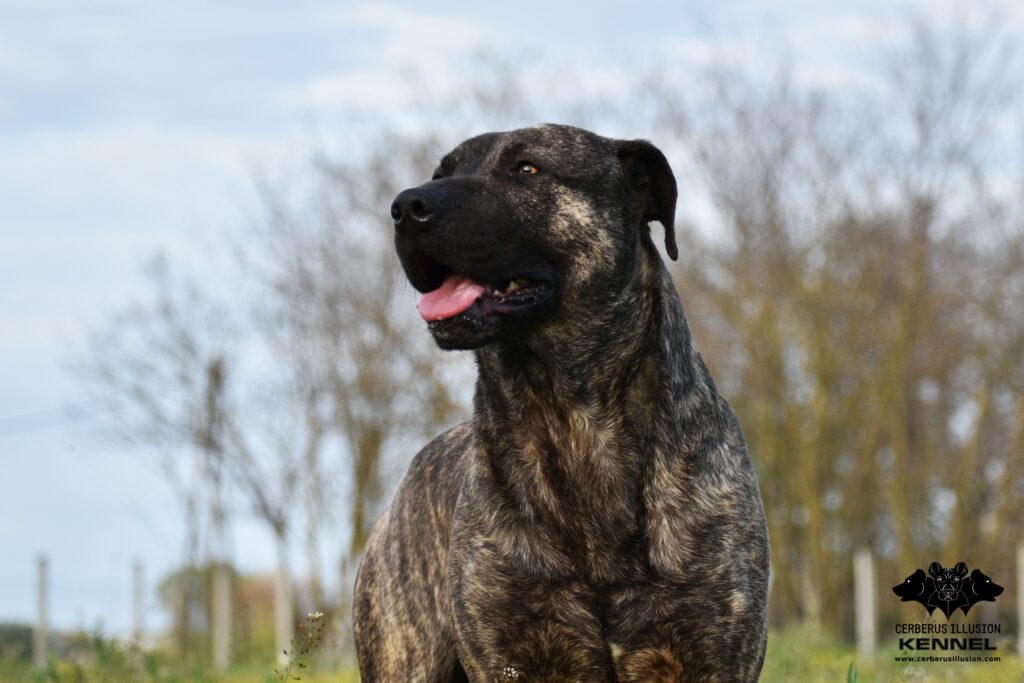 Duncan has been growing up in a big Cimarron Uruguayo pack. His father Anakin has been teaching his son for everything, even for fighting (see video below).
Work and training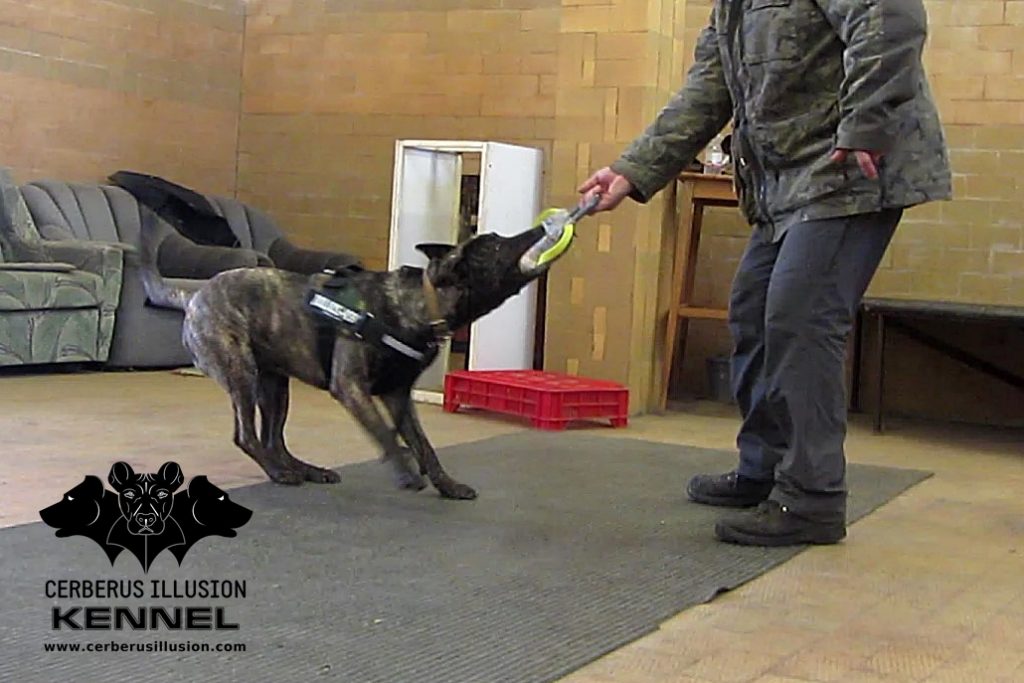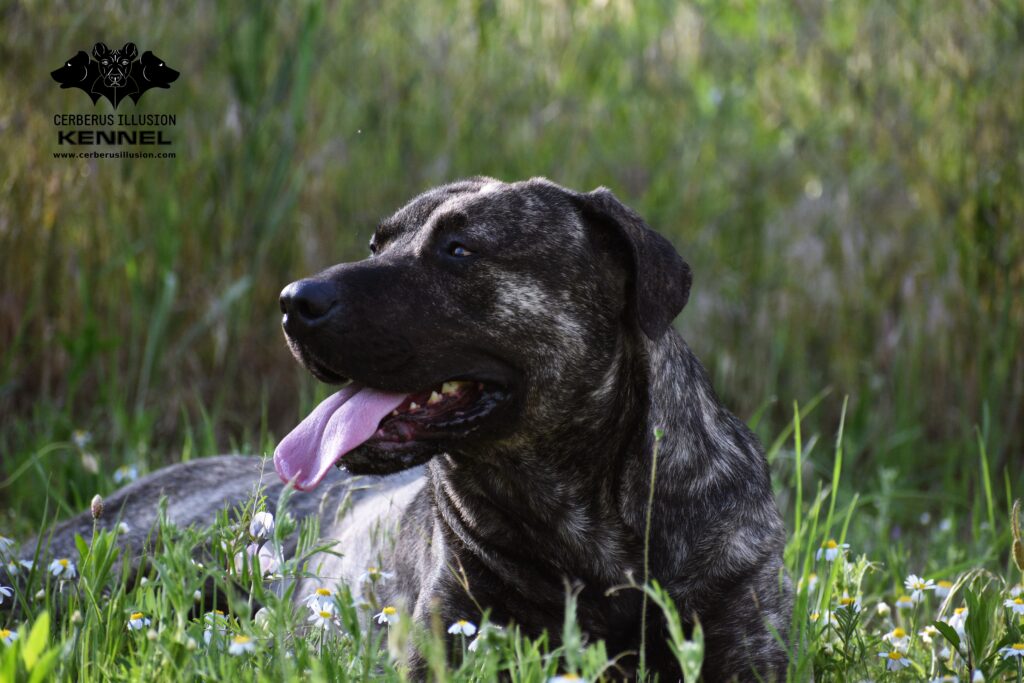 Son of a working male and grandson of a working female. Duncan was born as the third generation of working Cimarron Uruguayo dogs in Cerberus Illusion kennel. A real genius was born. He inherited extraordinary working potential, eager to work and prey drive.
Trained in: obedience, protection and trick dog. Some of our working videos are available also here.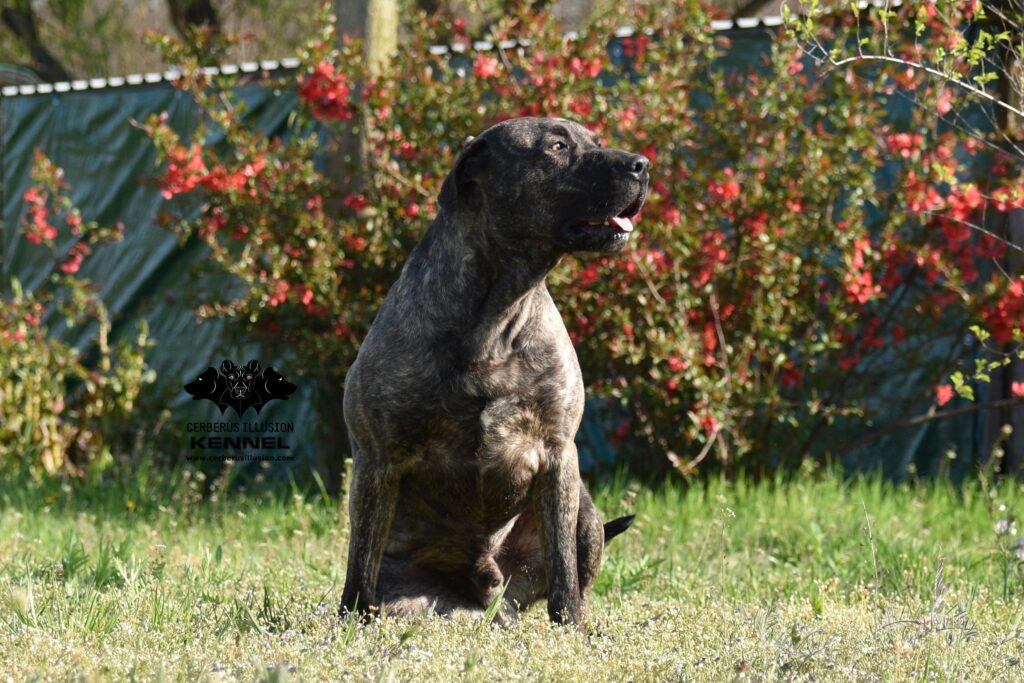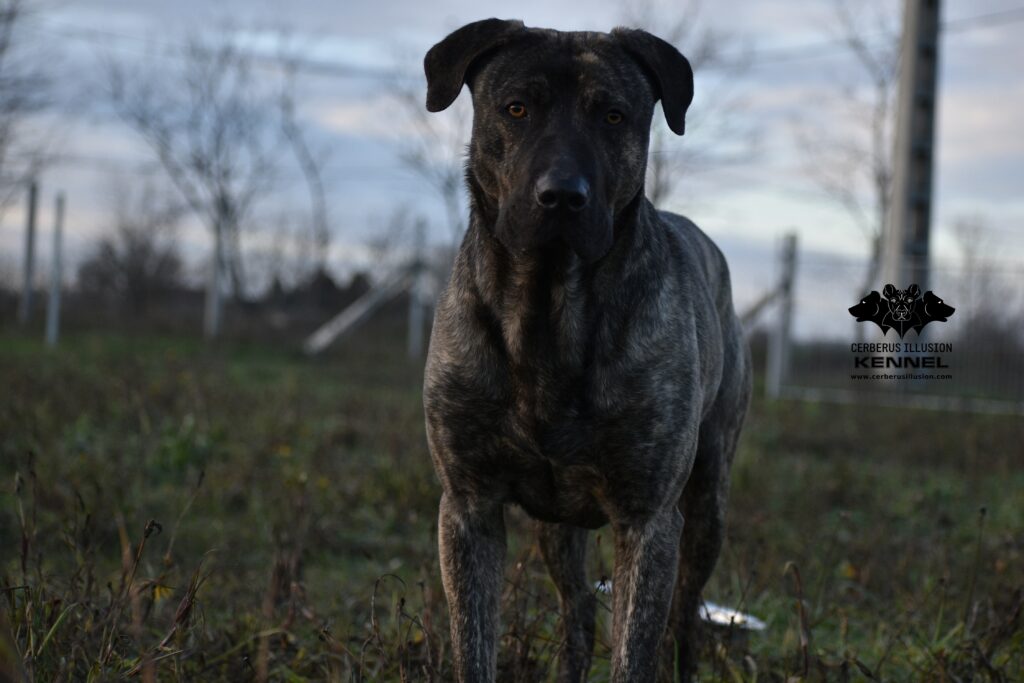 Duncan is the youngest Cimarron Uruguayo in the World with the following Trick dog and other working titles:
Novice Trick dog (achieved at the age of 3 months)
Intermediate Trick dog (achieved at the age of 4 months)
Advanced Trick dog (achieved at the age of 5 months)
Novice Masters Trick Dog
Intermediate Masters Trick Dog
Alphabet Challenge
2K-9 Run Ruff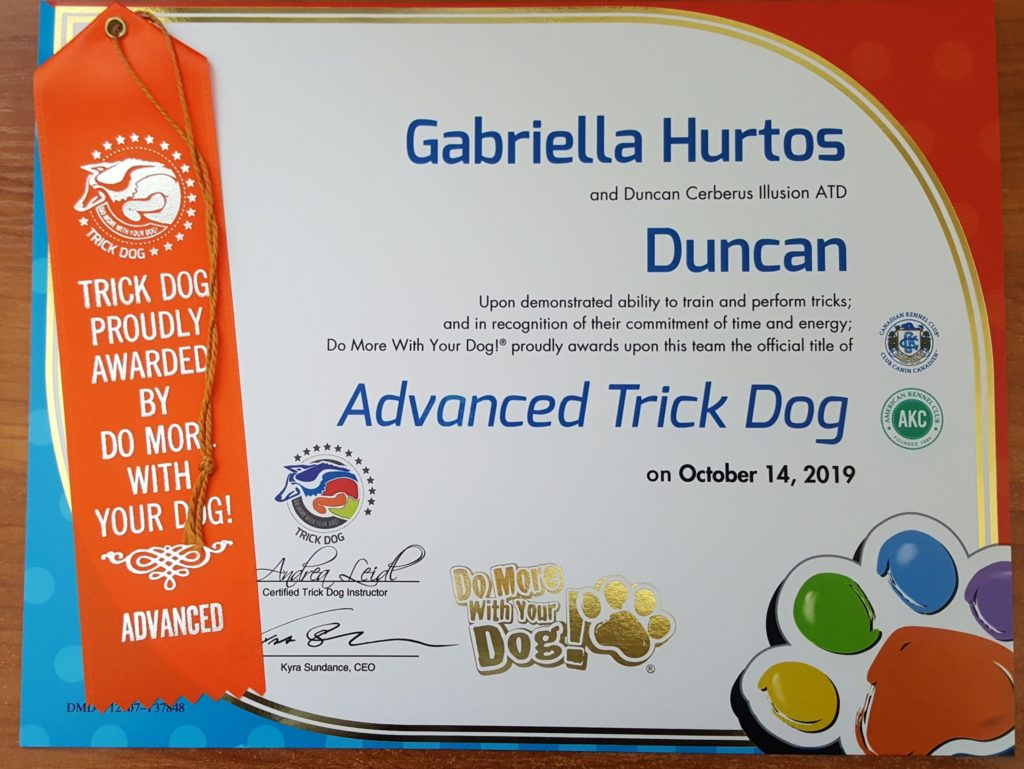 Show results
Best Cimarron Uruguayo Male In Europe 2020
2nd Best Cimarron Uruguayo Male In Europe 2022
2nd Best Cimarron Uruguayo Puppy In Europe 2019
3rd Best Cimarron Uruguayo Junior In Europe 2020
Best Cimarron Uruguayo Breeder´s Group In Europe 2019 & 2022
Best Brace Cimarron Uruguayo In Europe 2022
Hungarian Molosser Club Best Breeder´s Group BIS 1st place 2019 & 2022
HUME Best Brace BIS 1st place 2022
Hungarian Molosser Club Puppy BIS 1st place 2019
Romanian Champion
Transylvanian Champion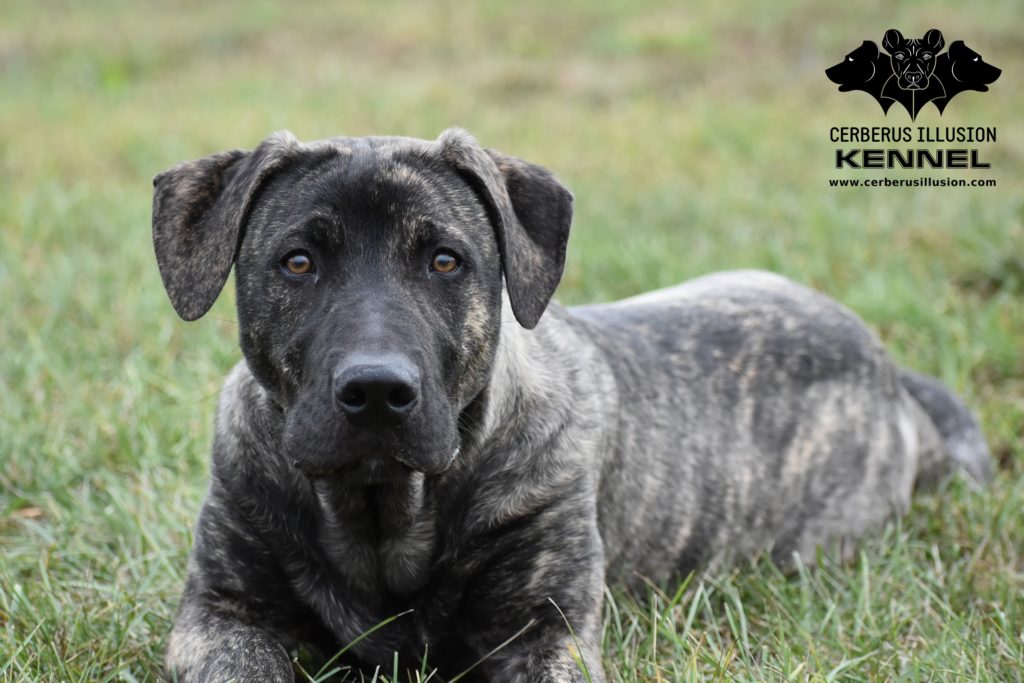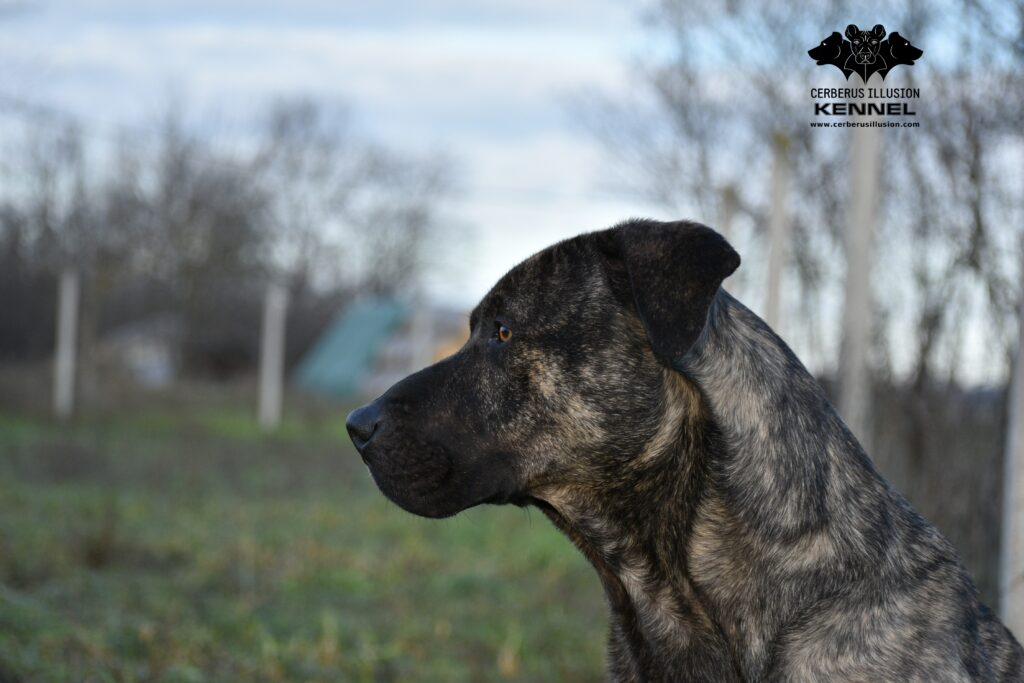 Health results: HD A/A, ED 0/0, spine – excellent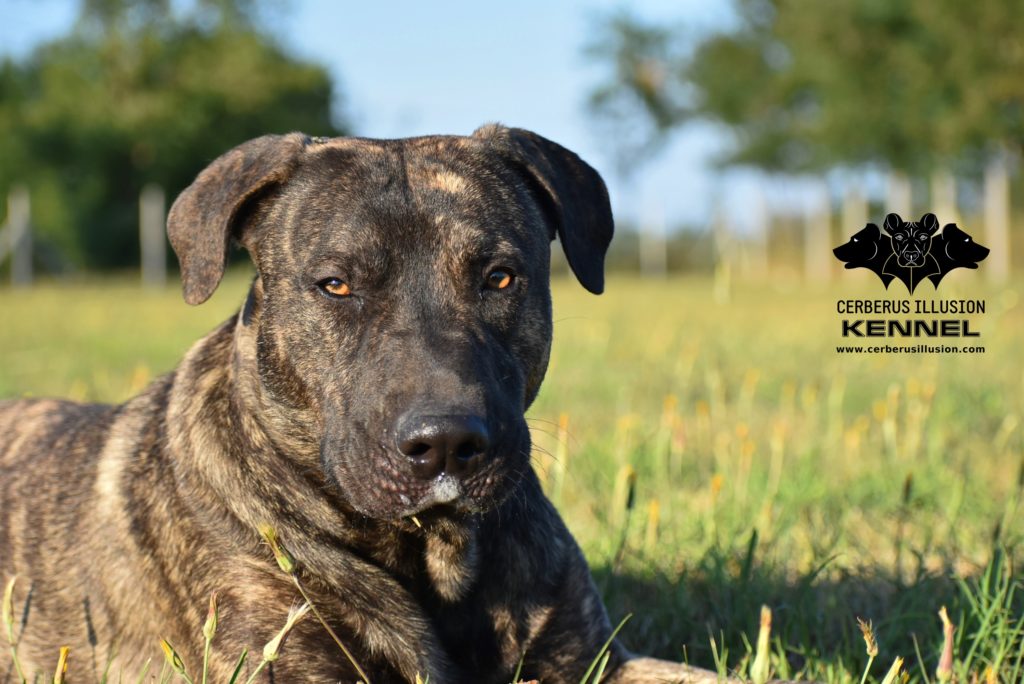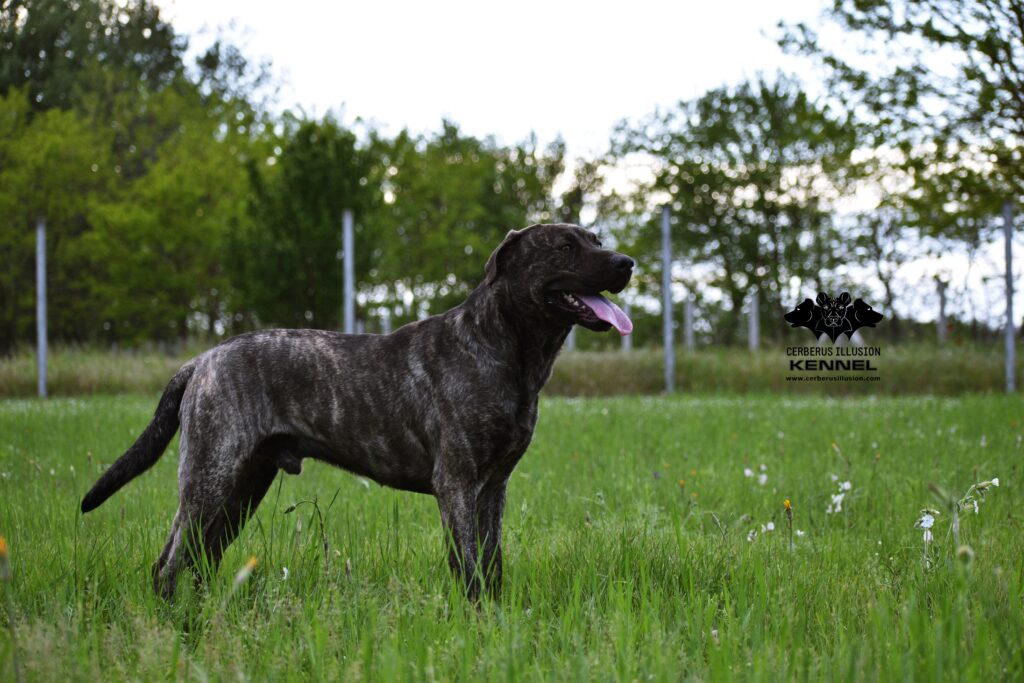 Parents
C.I.B. HGCH HSCH SRB GCH SRB CH RO CH HCH HUME CH SRB JCH HJCH HMCW 2018, 2019, 2022 CHCH 2019 ANAKIN Cerberus Illusion, ATD, NTD-M, AtoZ, 2K-9
x
HCH RO CH MISIA MAURA De Aqueronte