TOP Uruguayan Cimarron puppy for sale – influence of destiny
TOP Uruguayan Cimarron puppy for sale – influence of destiny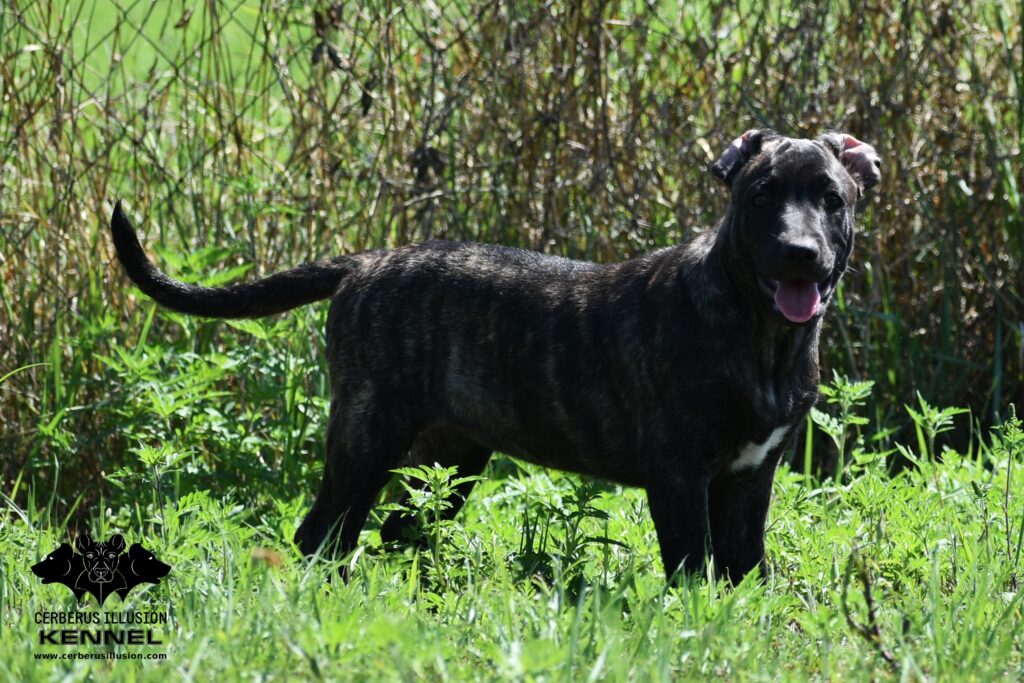 As a breeder I had the opportunity to watch the life story of many our puppies. Each Cimarron puppy for sale is selected for its future family by myself, as I know the puppies the best. I am 24/7 with them, I sleep next to them and follow their raising since the first moment. I am the one, who can see their first steps, first barking, biting, playing and also the most important – reveal their character. Each puppy in each litter is UNIQUE with its own personality, and those, who think all dogs within a breed have the SAME character, evidently know nothing about dogs. It is similar as if we suppose that all siblings at a human couple have 100 % same personality!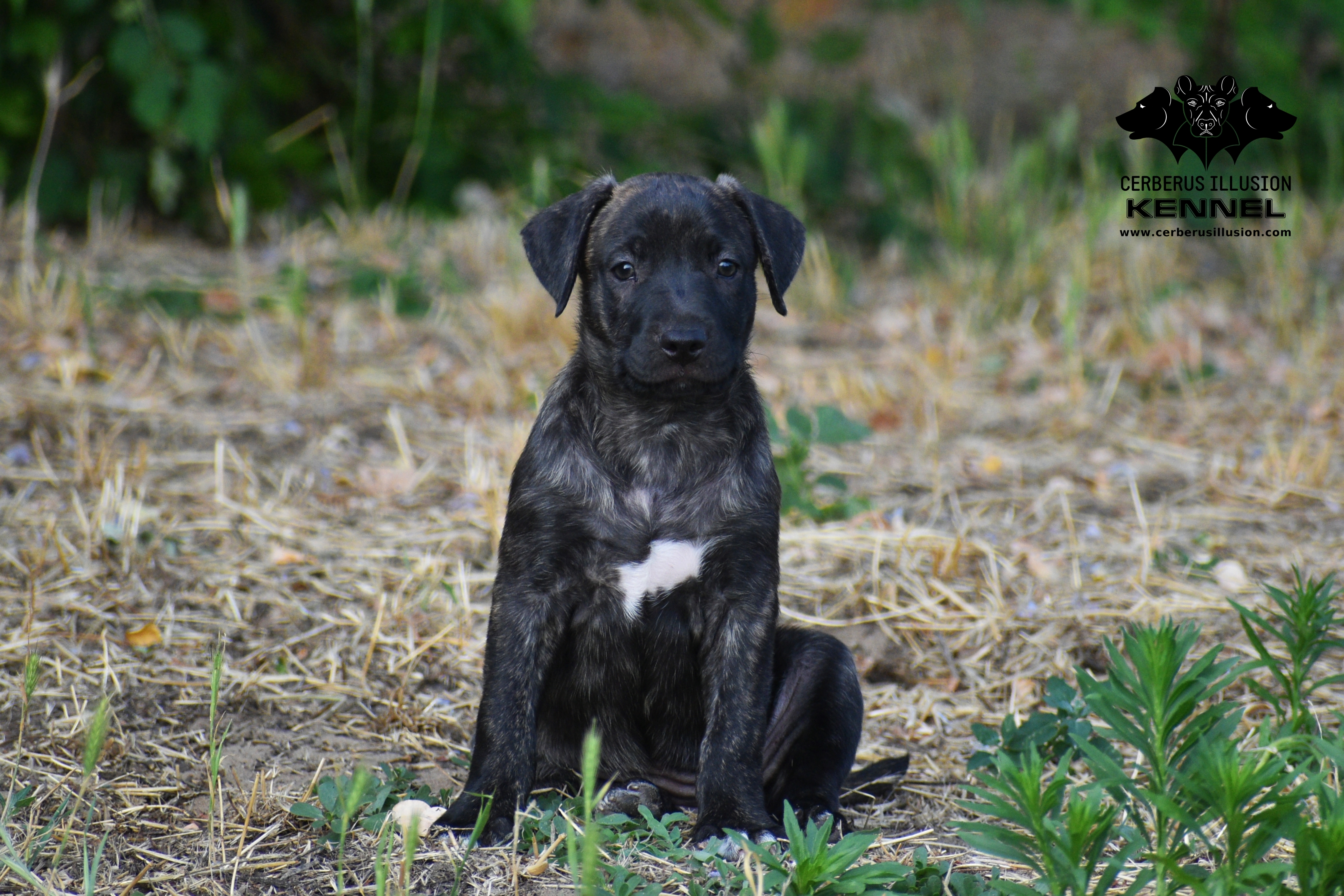 During long years I am happy to say that the way how I keep an eye on my puppies and how I can recognize their potential enabled me to select the best puppy for each family as well as the best home for each pup. There are so many owners claiming that they got the best dog of their life from me. This makes me really happy – this is the reason why I enjoy breeding and carefully selecting the puppy for each future family.
Finding the best home for our Cimarron puppy for sale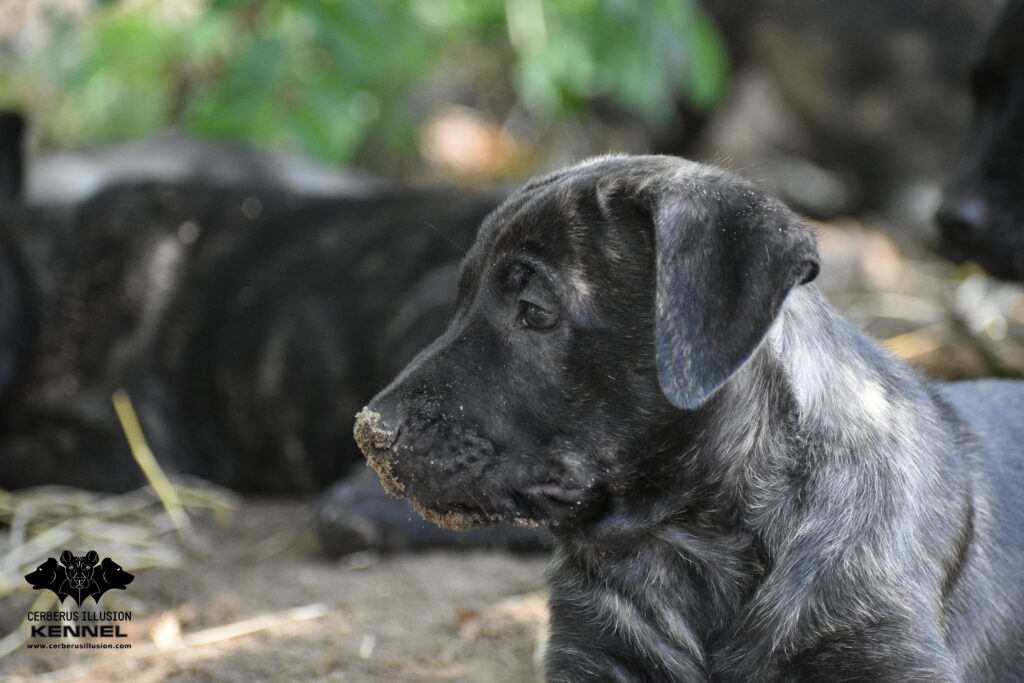 But, sometimes, it is the destiny, which plays enormous role in the life of some puppies. This is also the case of our ISABEL Cerberus Illusion. Her owner found her and wrote me immediately frightened by the possibility that she is no more available. They fell in love with this cute girl and wanted her very much not only as a beloved family member, but also for dog shows. Several people were sooner interested in her, but as this girl is very important for our NEW breeding program and she is one of the most beautiful puppies in this litter, I had to refuse and keep waiting for the RIGHT person. This is the reason why I was glad that the BEST family appeared. They were ready for long-term co-operation in our breeding and showing this gem at shows.
Tragical accident at future owner of Isabel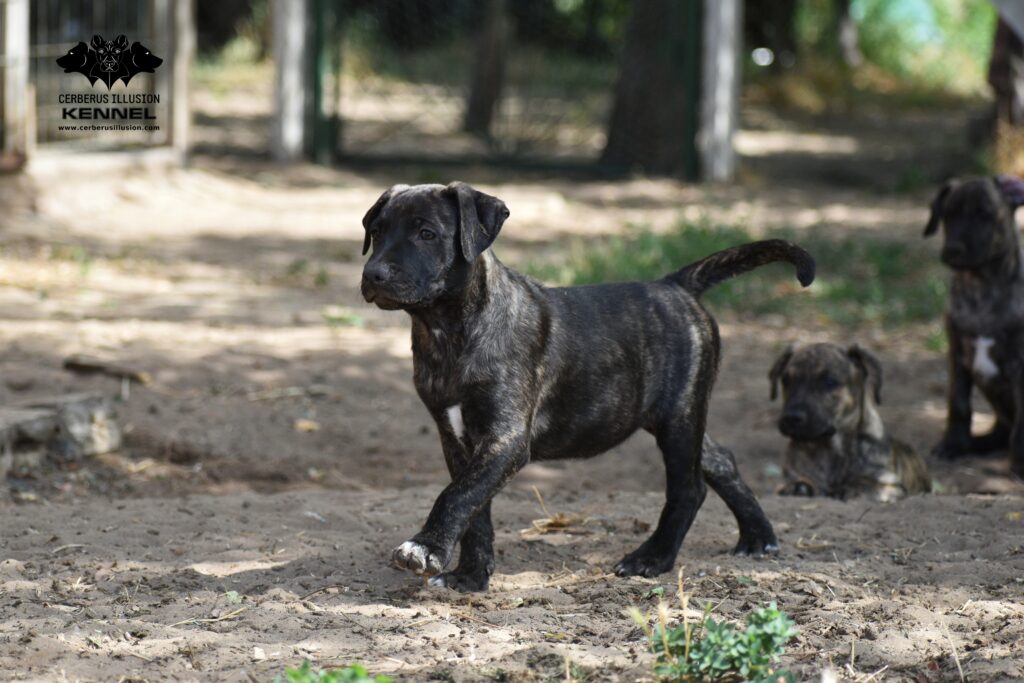 The family was supposed to pick her up this Friday. I already told to little Isabel: "You have found your family. They will come this Friday." Believe or not, they understand very well what this means. When their family comes – they feel they will leave together!
But this time something happened at the future owner. The lady had a serious accident while preparing the house for the new-comer puppy. She fell down on the stairs and suffered a fractured pelvis and complicated arm fractures. She wrote me on Wednesday – from the hospital. One day later her surgery was planned followed by long convalescence. It is clear that it will take a couple of months…
Isabel is looking for final BEST home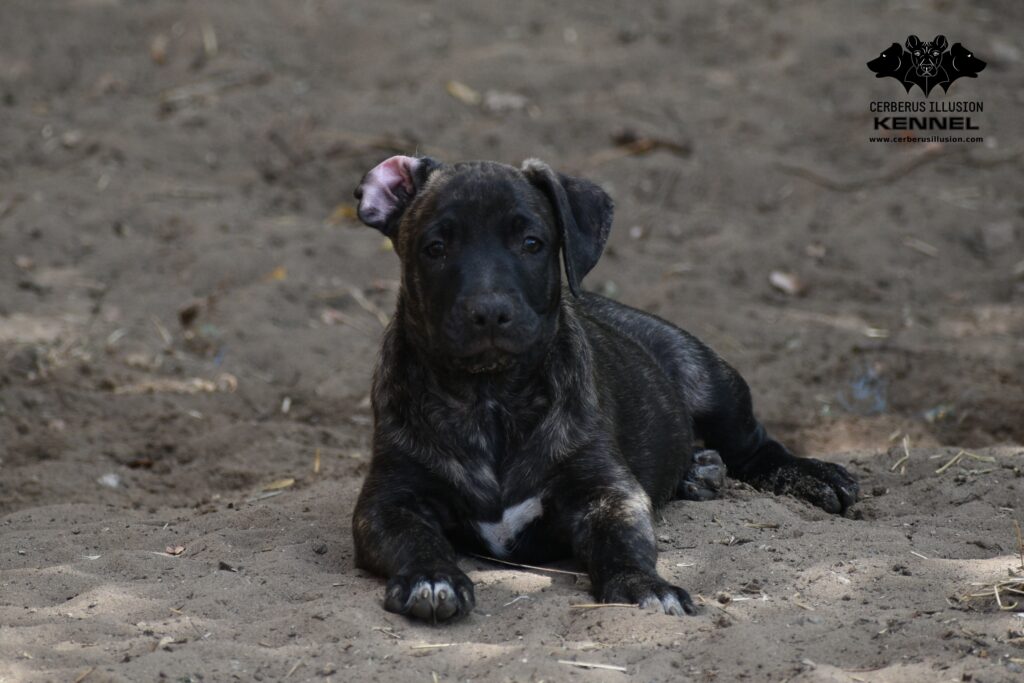 This tragedy is the reason, why I am forced to search another family for our cute girl. I myself kept two puppies from this litter and at this moment I am still considering keeping also Isabel, but I let it a last try to find her the best home. In fact, yesterday I trained with her – she was first time on leash, walking as a professional, wagging her tail all the time. I did some obedience with her, then tried show training… Mesmerized I simply told loudly: "You are SO GOOD! Somebody will be really lucky getting a ready TOP show dog from me…" (or maybe I will be the lucky one keeping her if the owner is not coming soon).
So, if you were waiting for a TOP show dog that will rock the show – you have a UNIQUE opportunity.
Character of Isabel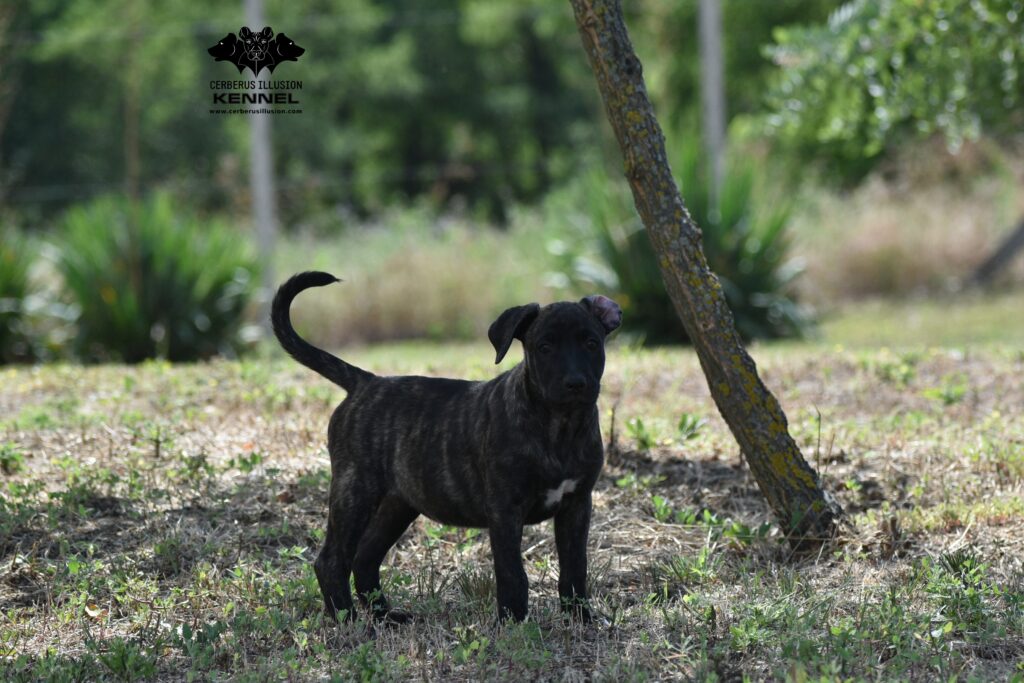 Isabel is a sweet 3,5-month-old puppy with a wonderful open nature, who loves everybody, children included. She loves everything new, she likes to play, she enjoys tug playing and any activity with her beloved family. Isabel has had good socialization both inside and outside and has acquired excellent hygiene habits (she pees and poos only outside). She is an extremely positive puppy, brave and very playful. Thanks to our great socialization and extraordinary old dogs she behaves nice with other dogs as well. She has a non-conflicting nature and gets along well with other dogs, so she is also suitable for a family that already has another dog. Isabel also loves travelling by a car in a crate. She is also used to show crate, where she feels comfortable.
Isabel constantly wags her tail bringing plenty of joy and positive energy to the life of the whole family.
She will rock the show
Concerning her show potential – SHE IS A FUTURE SHOW STAR! She has beautiful head, deep chest, excellent top and bottom line, harmonic angulation and fantastic movement characteristic for all our dogs! She comes from our 9th unique – I litter. If you are thinking about exhibitions or breeding, this female will not disappoint you.
1st SHOW TRAINING AT THE AGE OF 4 WEEKS!!!
First show training on leash – age 3 months:
Working abilities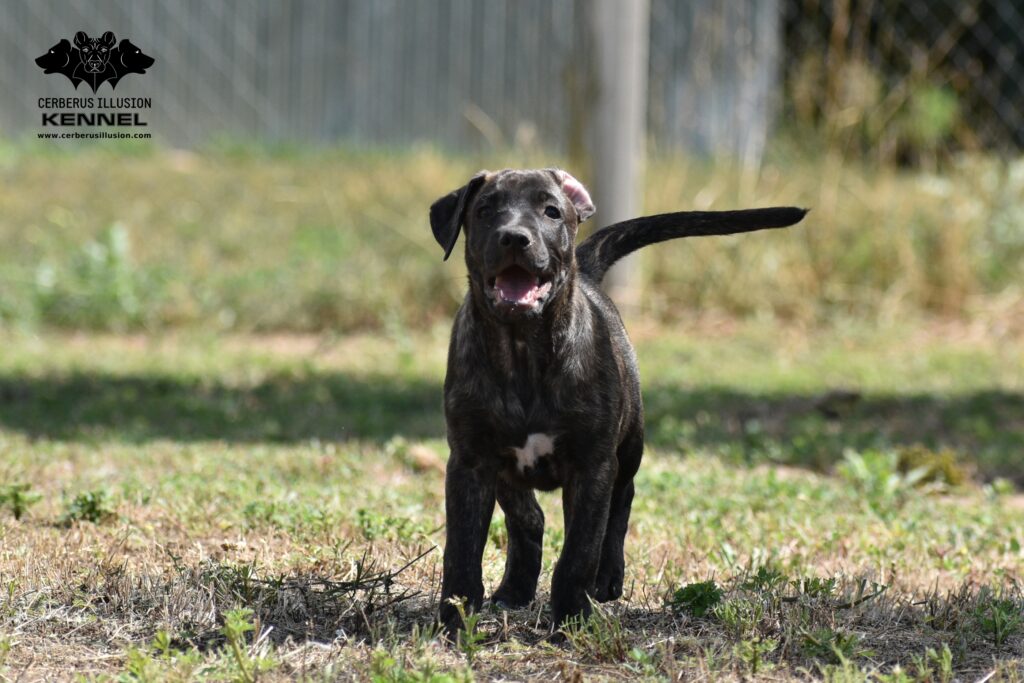 Isabel as a top Uruguayan Cimarron is the 3rd generation of my working Cimarrons. We opened a new line with this litter! Isabel is very attentive and learns fast! The owner will be able to use the versatile working potential of this dog, as she is suitable not only for obedience, tracking, nose work but also protection training. She uses her nose very well (we have already started search training) and has also good prey drive. The working ability of our dogs improves from generation to generation and I am really proud of this, because it takes a lot of time and hard work to work with each dog to achieve better and better puppies!
Parents of Isabel
This puppy comes from a UNIQUE litter. Her parents were health tested with HD-A/A, ED-0/0 (i.e. free of hip and elbow dysplasia) and the spine x-ray results are also excellent! The father is in fact the 5th generation of Cimarrons with only HD-A dogs in the pedigree.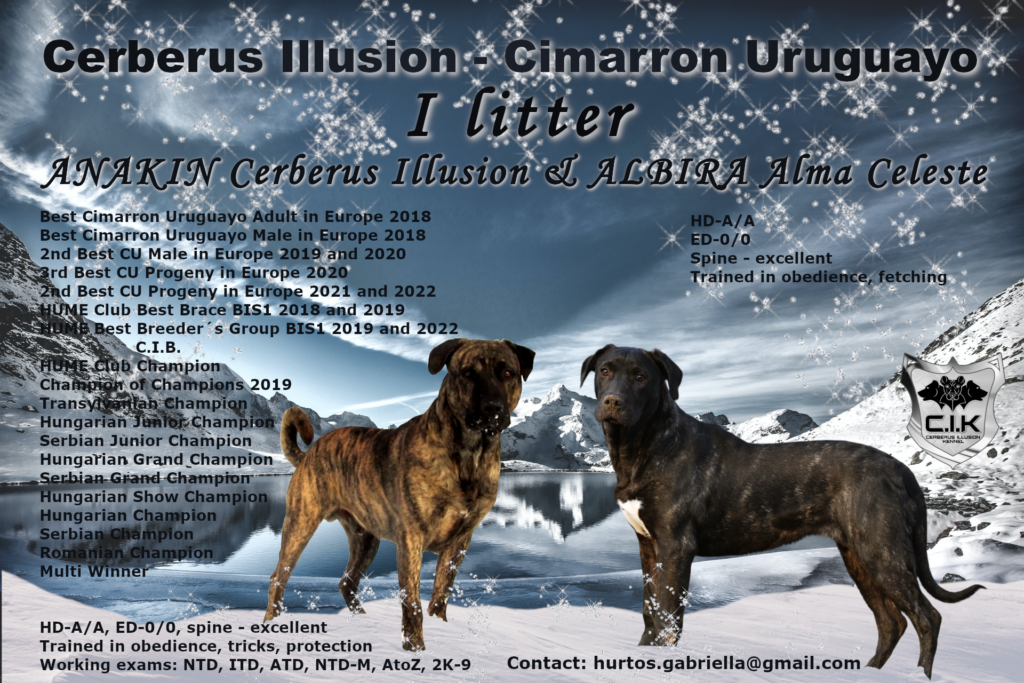 Sire of Isabel: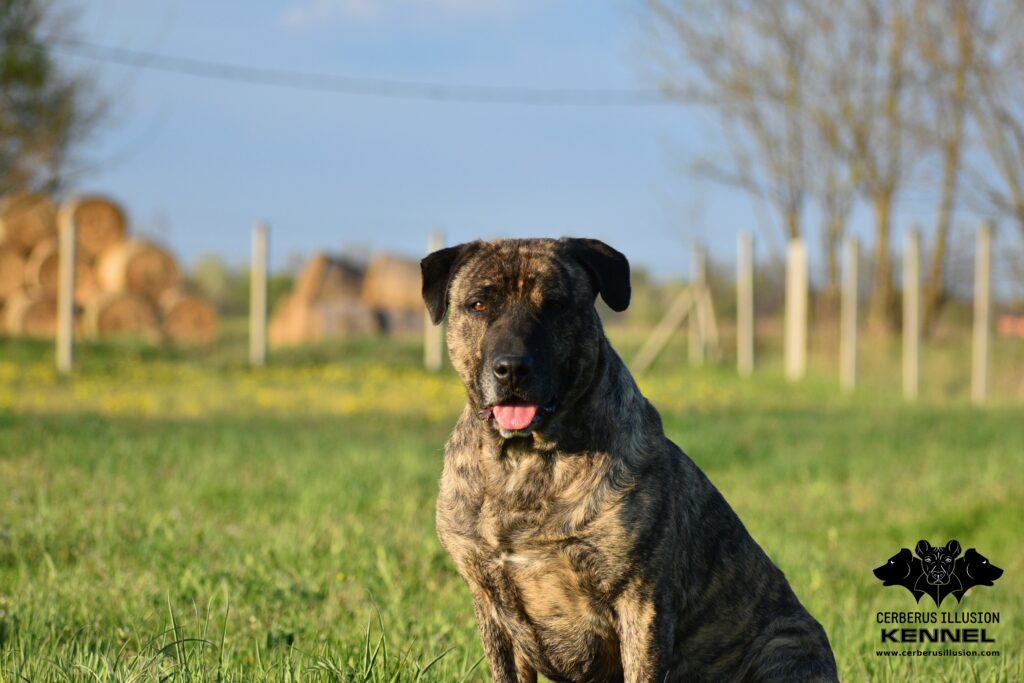 Show results
Best Cimarron Uruguayo Adult In Europe 2018
Best Cimarron Uruguayo Male In Europe 2018
2nd Best Cimarron Uruguayo Male In Europe 2019 & 2020
Best CU Breeder´s Group In Europe 2019 & 2022
Best Cimarron Uruguayo Brace In Europe 2019
3rd Best Cimarron Uruguayo Progeny In Europe 2020
2nd Best Cimarron Uruguayo Progeny In Europe 2021 & 2022
3rd Best Cimarron Uruguayo Male In Europe 2022
C.I.B. – International Beauty Champion
Hungarian Grand Champion
Serbian Grand Champion
Hungarian Show Champion
Hungarian Champion
Serbian Champion
Transylvanian Champion
Romanian Champion
Hungarian Junior Champion
Serbian Junior Champion
Champion of Champions 2019
Hungarian Molosser Club Champion
Derby Winner 2017
Best Derby Winner 2017
Hungarian Molosser Club Winner 2018, 2019, 2022
HUME Club BIS Best Brace 1st place
HUME Club Best Brace BIS 1st place 2019
Hungarian Molosser Club Best Breeder´s Group BIS 1st place 2019 & 2022
HD-A/A – (free of hip dysplasia – 5th generation of dogs with only HD-A in pedigree!!!), ED-0/0 (free of elbow dysplasia), spine – excellent
Trained in obedience, protection and tricks.
Anakin is the first Cimarron Uruguayo in the World with the following Trick dog and other working titles:
Novice Trick Dog
Intermediate Trick Dog
Advanced Trick Dog
Novice Masters Trick Dog
Alphabet Challenge
2K-9 Run Ruff
Dam of Isabel: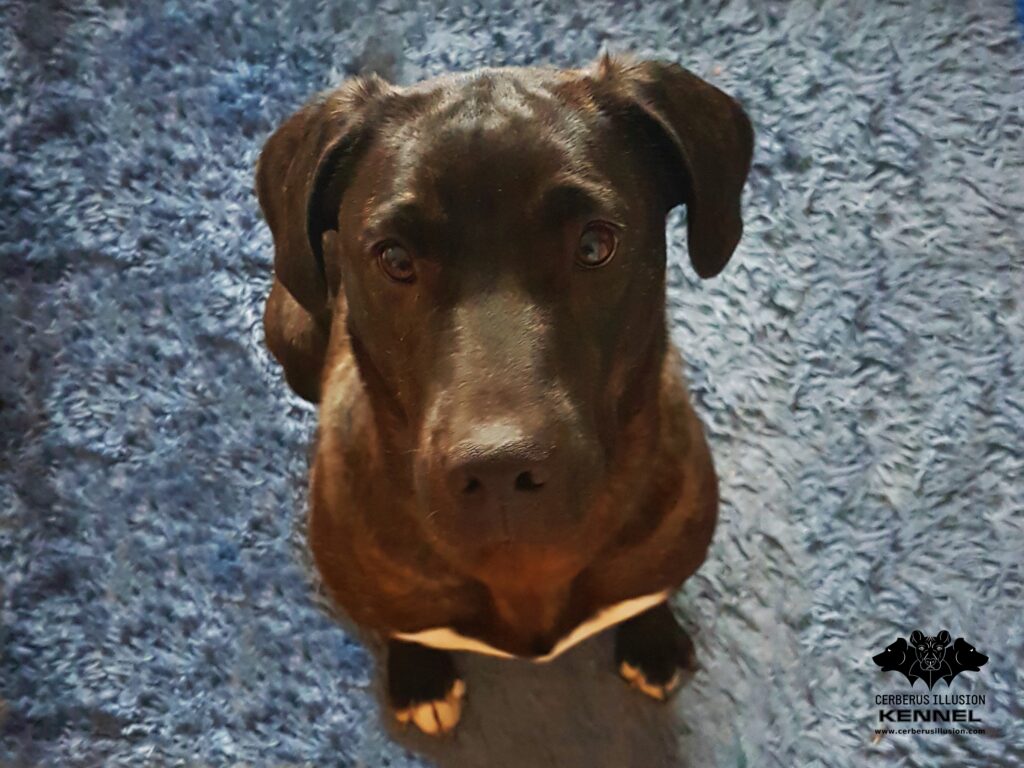 She will start her show career next month!
HD-A/A (free of hip dysplasia), ED-0/0 (free of elbow dysplasia), spine – excellent
Trained in obedience, tracking and fetching. (And she is a professional football player 😀 )
Isabel´s future family
We prefer owner who would like to start breeding and/or win at dog shows and/or work, but a loving family without such aims might be considered as well! If you would like to give our special puppy the best home, please do not hesitate to introduce yourself and your family.
Feel free to contact me via e-mail or via social media if you think that you would be the best family for this special puppy and she could be your dream dog.