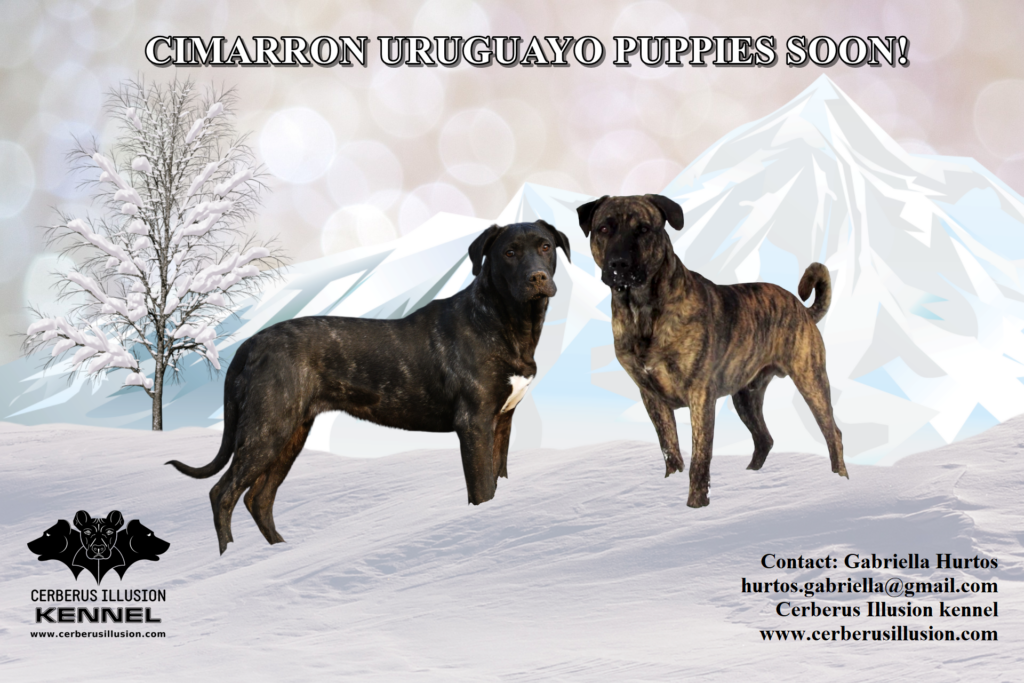 Cimarron Uruguayo puppies AVAILABLE NOW!!!
💥 Extraordinary I litter was born on 19th May 2023 at Cerberus Illusion kennel
🔥 Both parents are HD – A/A, ED – 0/0 with excellent spine!
💥 If you are interested in a puppy, please, feel free to write me via email.
🔥 Father is an extraordinary working dog (obedience, protection, tracking, tricks)
🔥 Mother is our new IMPORT female from a NEW LINE!
❤ Excellent working puppies with great character, show and working potential are expected! Some will be great for tracking and other kind of nose work!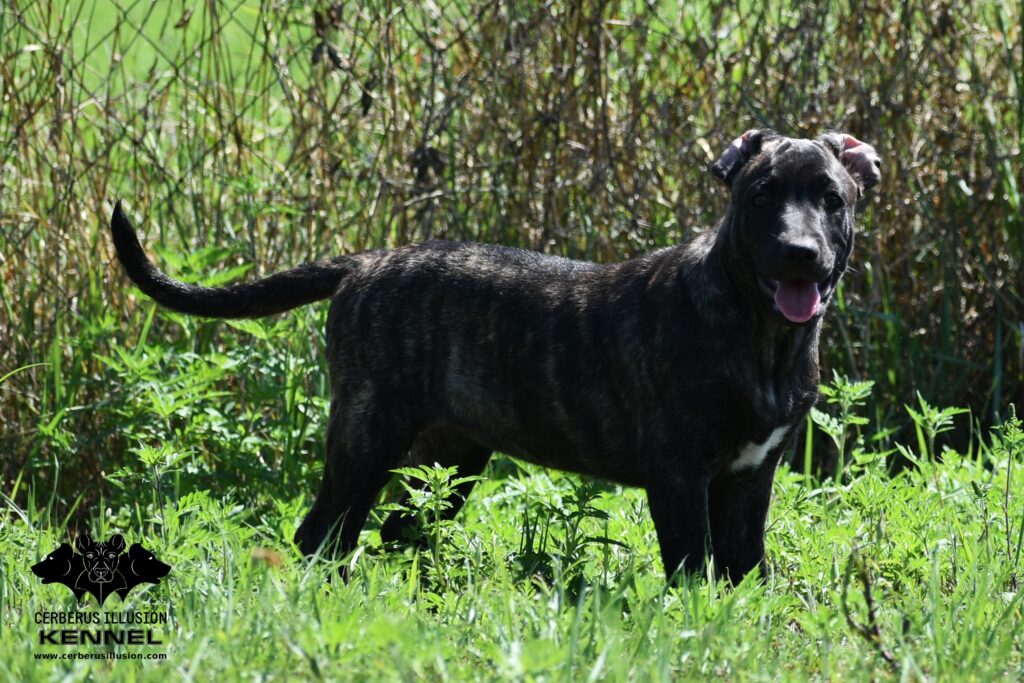 Future SHOW star
Our only free lady who can immediately move to her new family

She is a sweet little girl who loves everything new, she likes to play and she enjoys tug playing. Isabel will be suitable for obedience, tracking/nose work as well as protection training.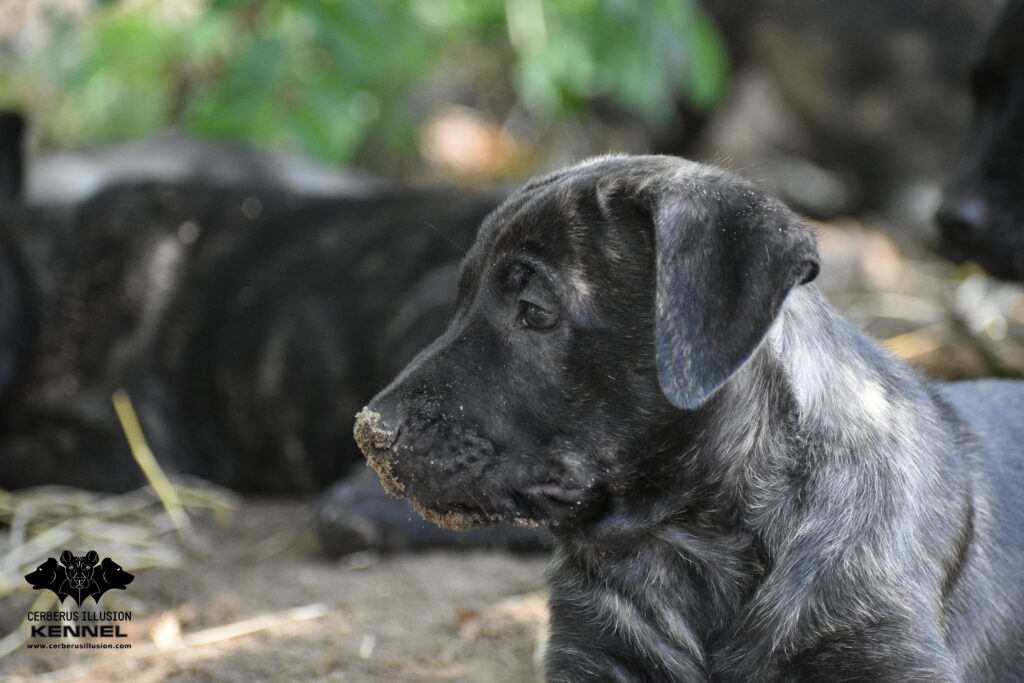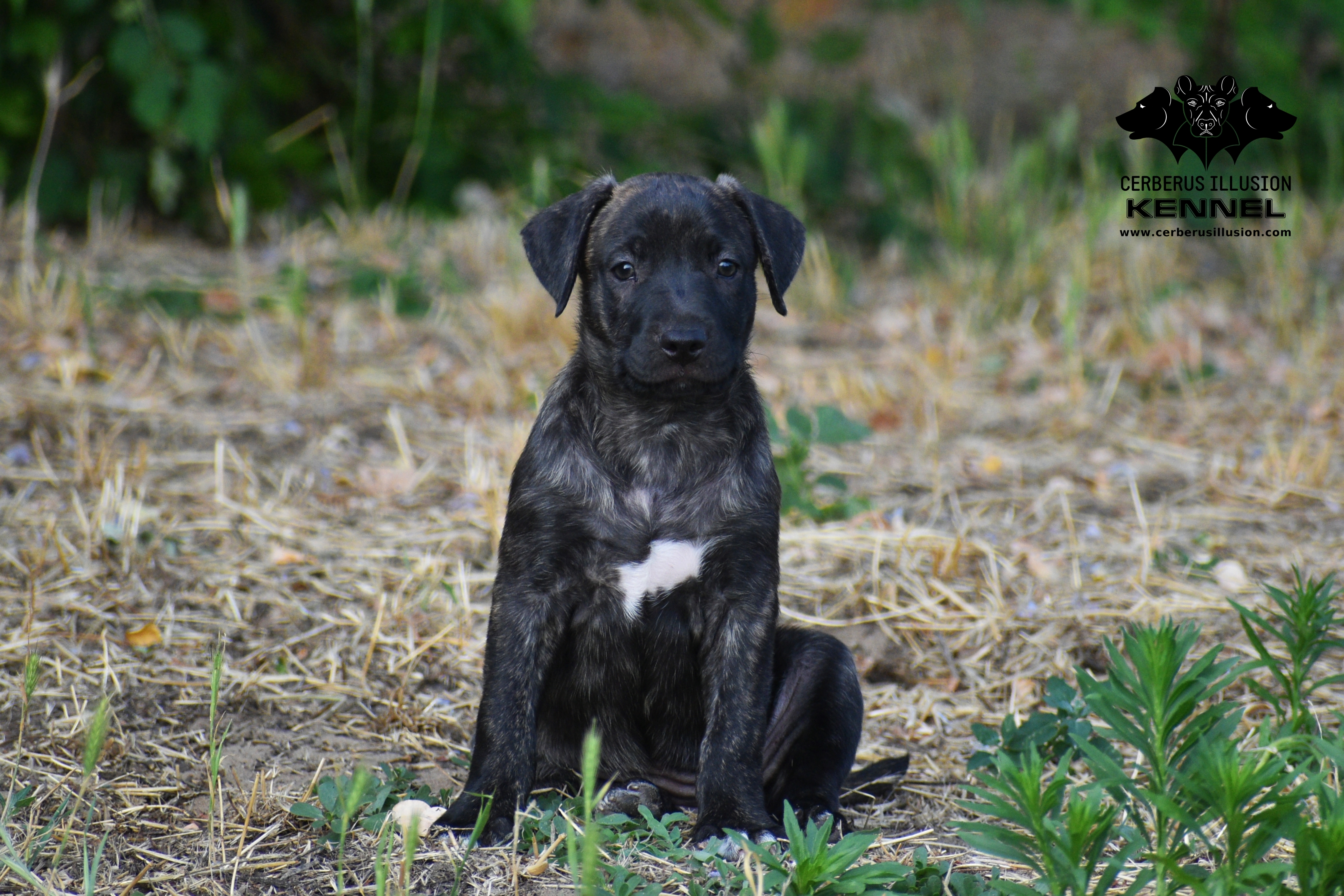 She has beautiful head, excellent angulation, top and bottom line and fantastic movement characteristic of all our dogs! Therefore, if you are thinking about exhibitions or breeding, this female from our unique litter will not disappoint you. She is kind to other dogs and loves people, including small children.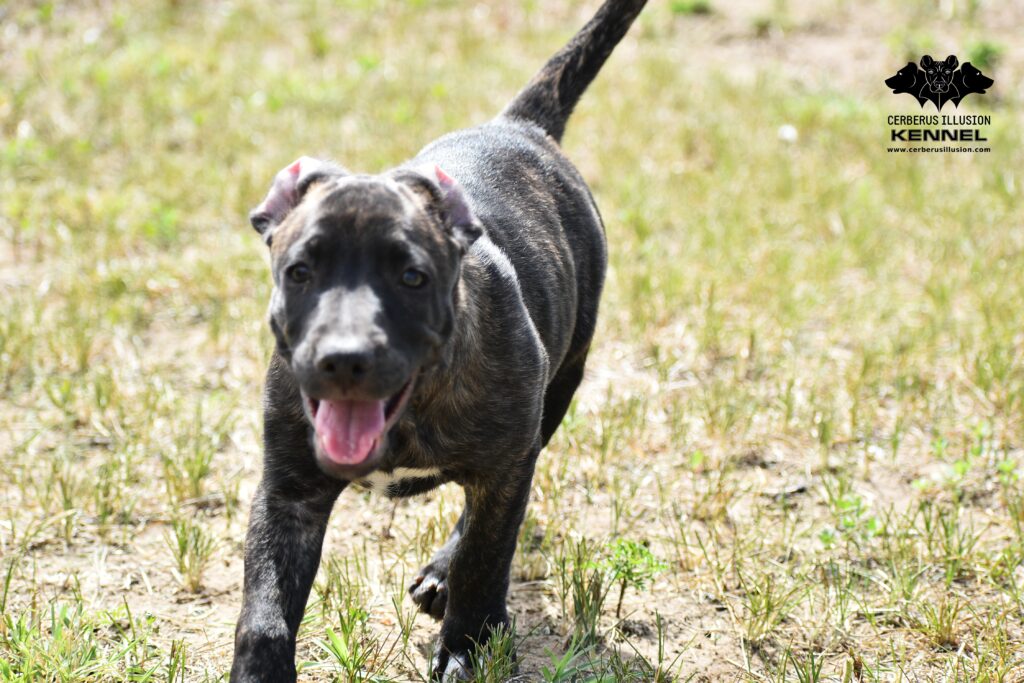 If you would like to give our special puppy the best home, please do not hesitate to introduce yourself and your family by email.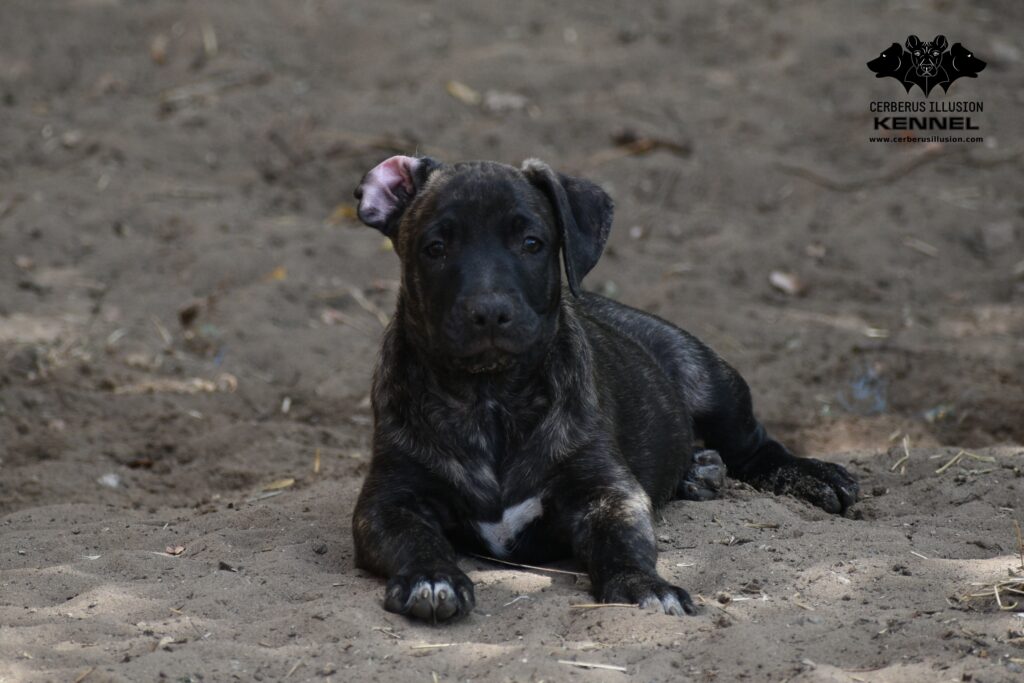 1st SHOW TRAINING AT THE AGE OF 4 WEEKS
Cerberus Illusion policy – what you get with your puppy
Cerberus Illusion kennel uses only absolutely healthy dogs free of hip dysplasia (HD-A!!!) for breeding. Except for it, they must have beautiful character and must be willing to work. It does not matter, in which field a puppy is "talented" but it must be willing to please its owner. It can do great job in obedience, tracking, hunting, protection or any other sport. To produce excellent working Cimarrons, all dogs in Cerberus Illusion are working. Our dogs are not only show dogs, they are first of all family members and they all guard our property. I myself train them in obedience, protection, fetching, tricks and some also in tracking.
Excellent health, character, working ability and anatomy according to the FCI standard are the most important factors in Cerberus Illusion kennel.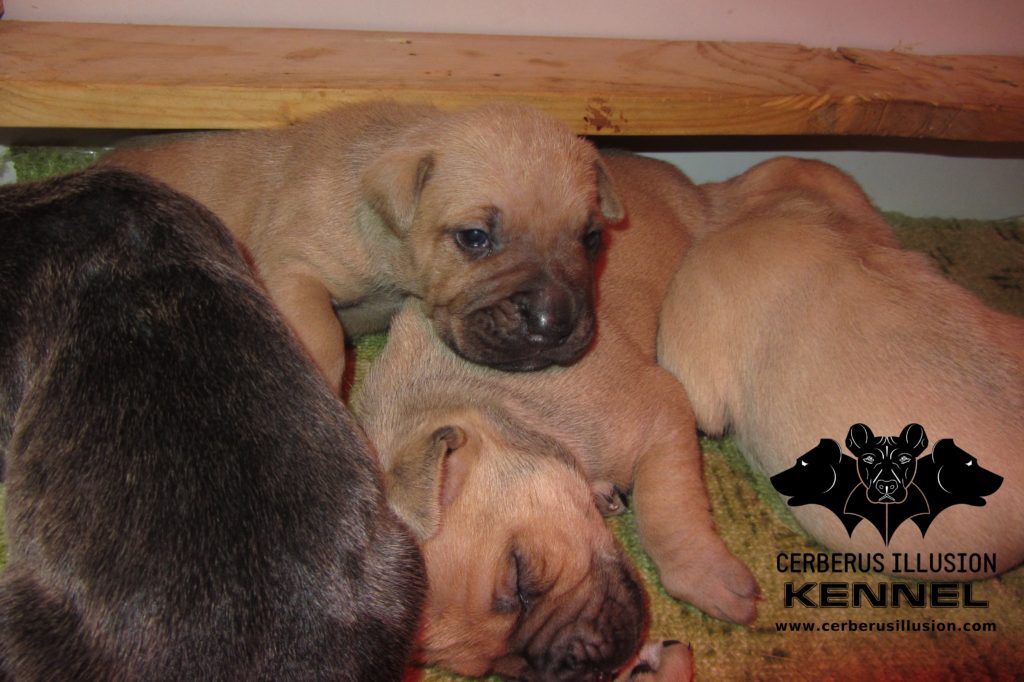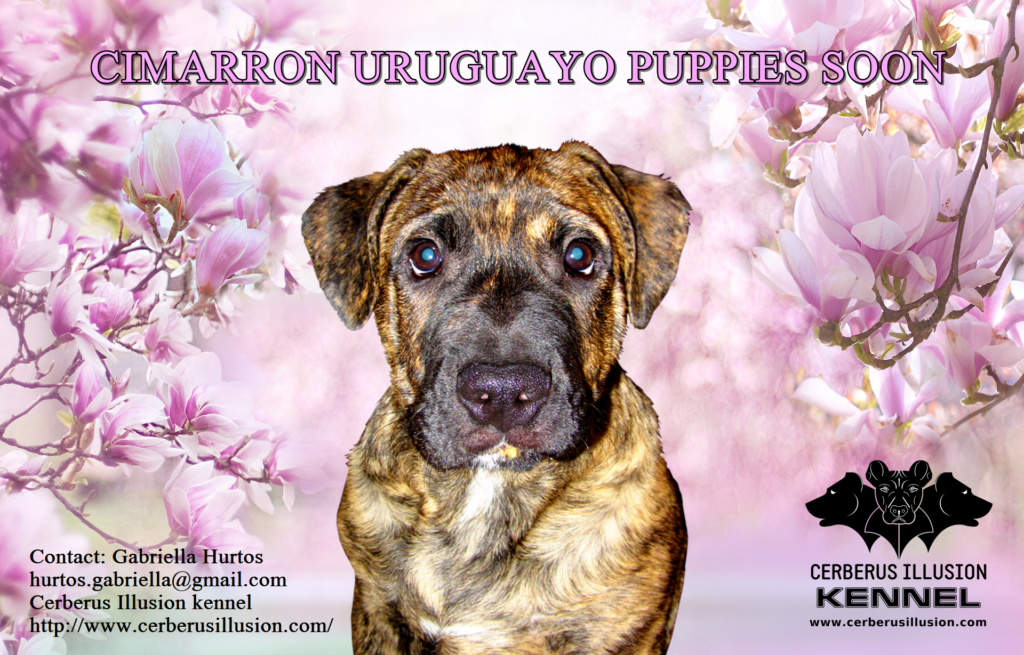 According to studies puppies after working parents work better than those after non-working parents. We work hard improving our dogs generation by generation. Because the basic task of the breed (a multi functional working dog) should not dismiss during breeding.
Selection of puppy for future owner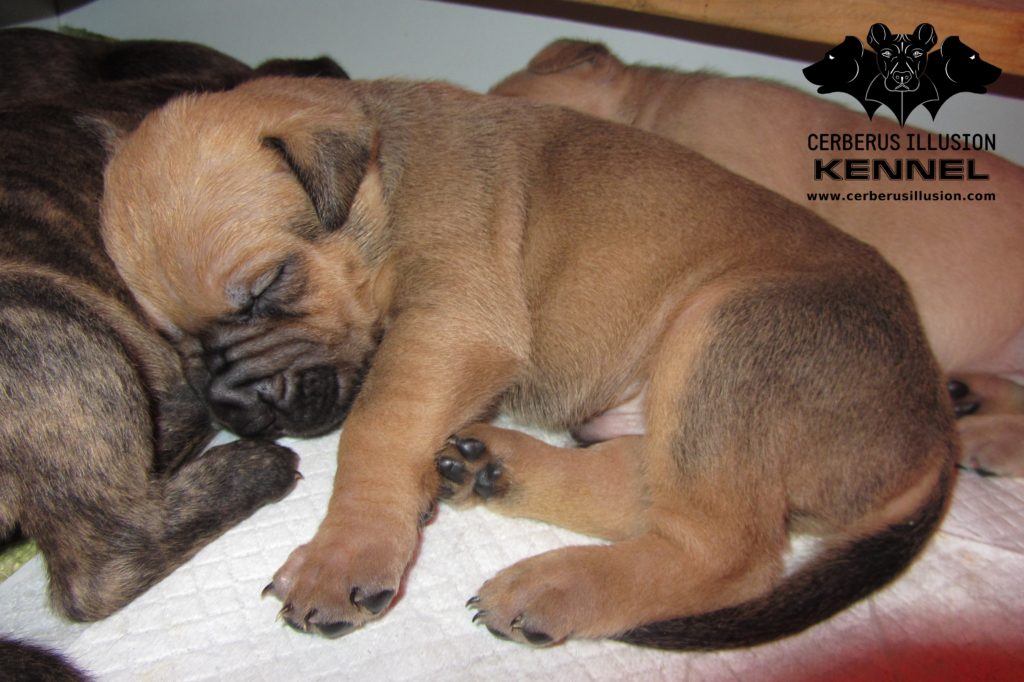 I select the puppy for each future owner very carefully. It must suit the requirements of its new family. But at the same time, I send each puppy only to the best family. Both, the family and the puppy must match to each other to be happy. This is the key factor, due to which so many owners of Cerberus Illusion puppies think, they have the best dog on the Earth!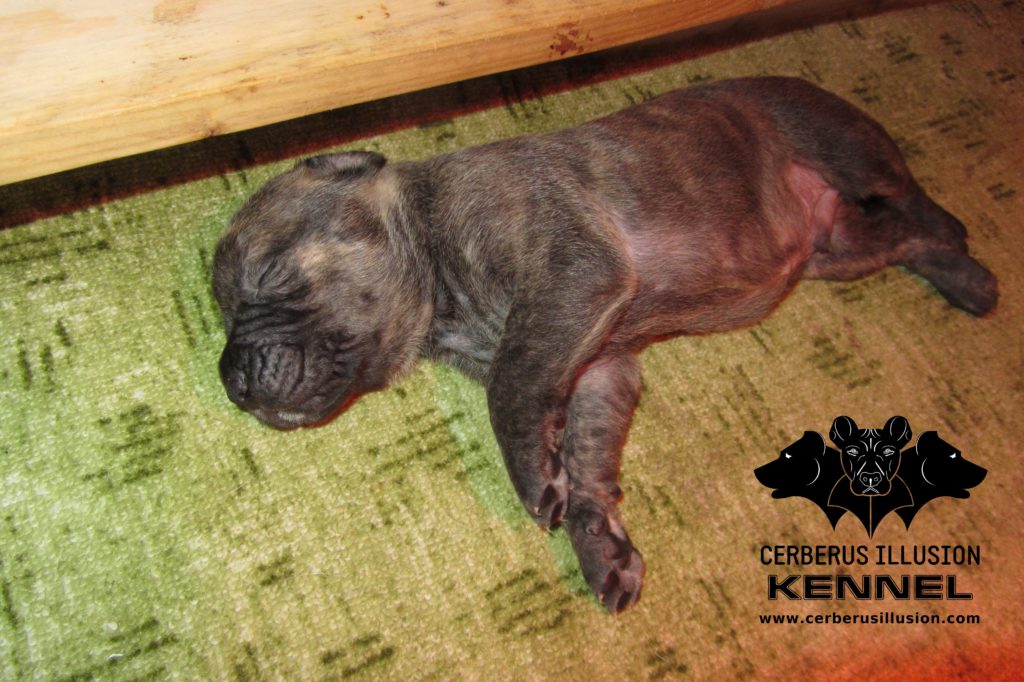 So first, I ask plenty of questions, according to which I can know the future owner and his/her family. Then, I can select the perfect puppy for them. I never offer a calm puppy for a hyperactive family. Contrary, I do not offer an always moving puppy for an older lady, who prefers watching TV to doing long tours. If we do not have a suitable puppy for somebody, we do not offer another puppy just to sell something! Sometimes, it is possible to offer several puppies for an owner, which could suit him/her, in this case the owner can make the final decision, which puppy will leave our kennel.
Socialization of our puppies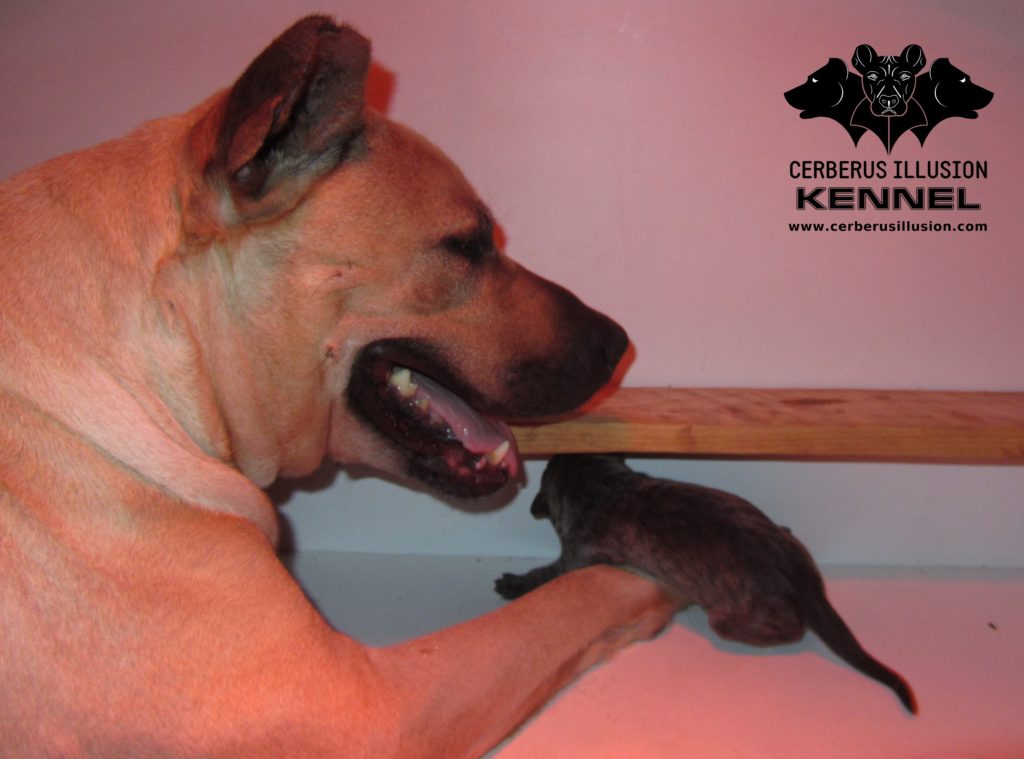 Puppies are born in our house and they are raised inside, 24/7 with us. They are with their mother till the age of 7,5 – 8 weeks. We do early neurological stimulation with each puppy. Your puppy will get the best food, best care, loving petting and much playing. The puppies are raised so as they can meet as many things as possible.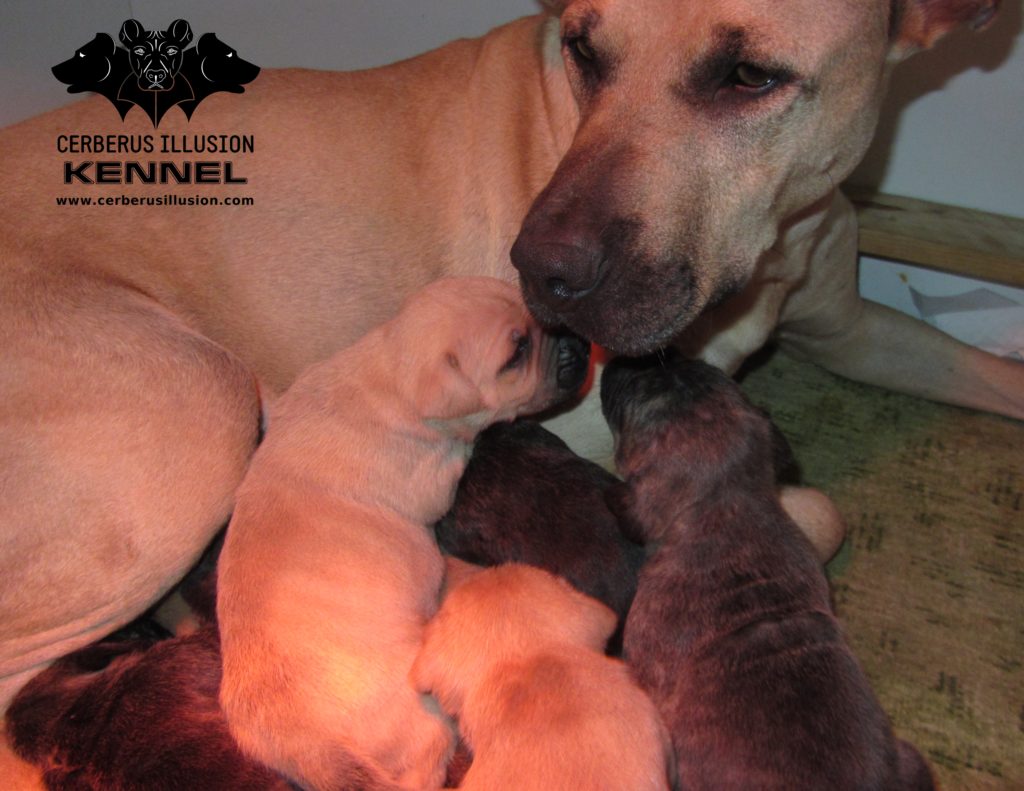 They play in a playpen full of balls, whistling toys and PET bottles (which make noise so the puppies will be resistant for strange noise in the future!). Each puppy listens to the radio, music, and even some special sounds from youtube. They get used to vacuum cleaner, washing machine, hair dryer and many other things, which are usually used in a household. You can see video about socialization of puppies at Cerberus Illusion here:
72 hour guarantee
Only absolutely healthy dogs leave our kennel! According to our sales contract, the owner should have the puppy vet checked within 72 hours. If the puppy is in unacceptable health, the dog may be returned within 72 hours for the replacement of another puppy (more details are in the contract).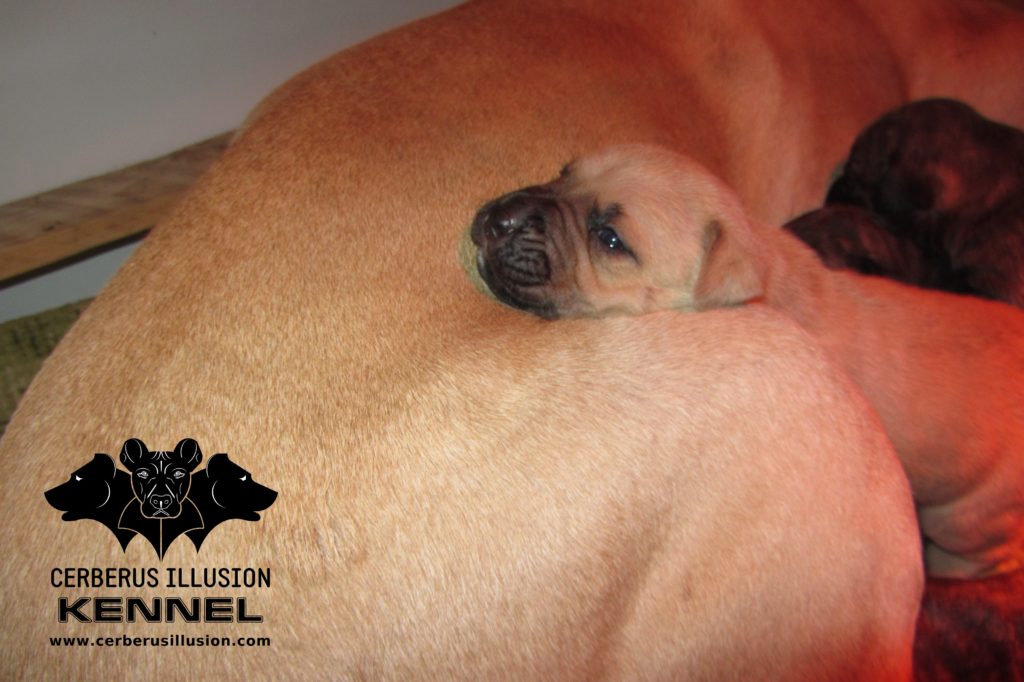 6 months guarantee
Puppy is guaranteed for 6 months against genetic defects. Currently our youngest puppies are almost 7 years old and all are 100% healthy. Our dogs are FREE of hip dysplasia!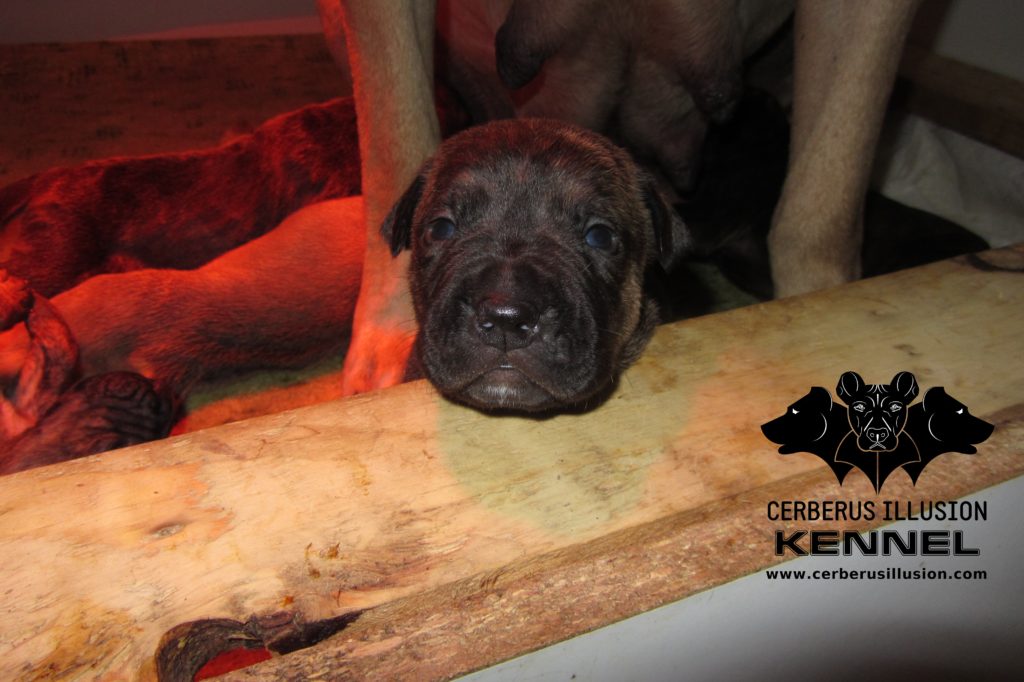 Lifelong complex breeder´s support
At Cerberus Illusion kennel the process STARTS and DOES NOT FINISH by buying a puppy! Each new owner (does not matter whether they have a puppy for show and breeding or only as a loving family member) gets lifelong (of course, free of charge!):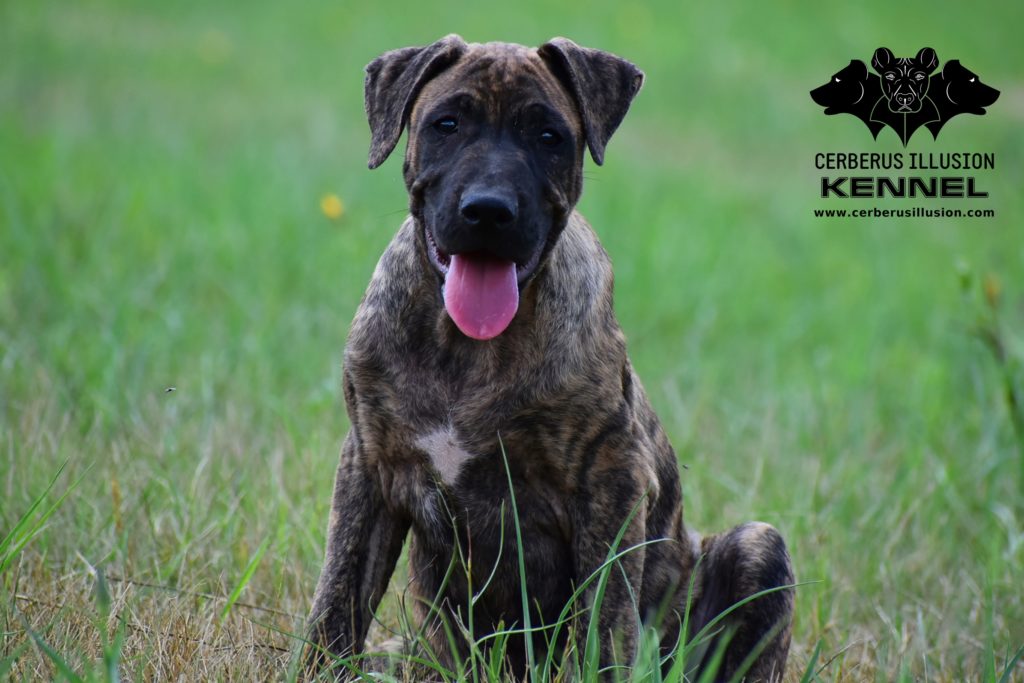 information concerning their puppy and its parent (and also our other dogs), the breed itself, feeding, how to continue with socialization and training, etc.
answers to each question and advice
if at any time the owner gets into situation that they cannot provide loving home or proper care of the dog, they can bring the dog back to us! Cimarron uruguayo dogs from our kennel cannot change the owner – we do not allow reselling or gifting of our puppies to any other person! Under no circumstances our dogs CANNOT be given to any pet shop, research laboratory, animal shelter or similar facility. Cerberus Illusion takes care of all puppies, which were born in our kennel!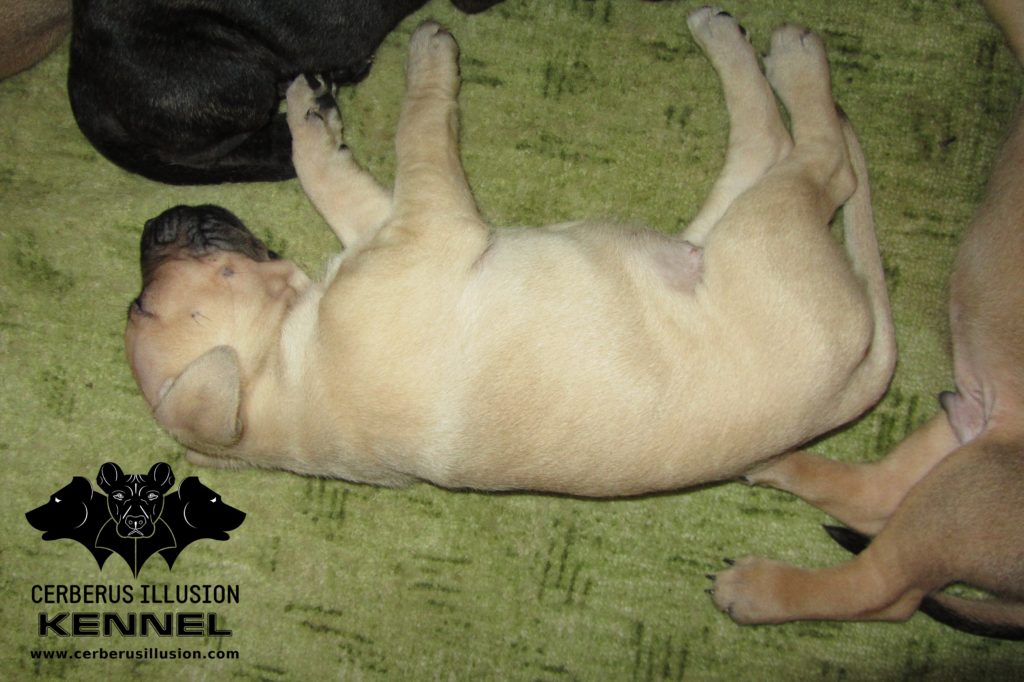 Moreover, owners of puppies for show and breeding get also:
advice concerning preparation for dog shows
information, which will help them to become a responsible and good breeder
recommendations for a dog for mating suitable to their stud female or male
presentation of their dogs in videos made in co-operation with our kennel
presentation of their dogs on social media of our kennel
No more available
HADES Cerberus Illusion – TOP MALE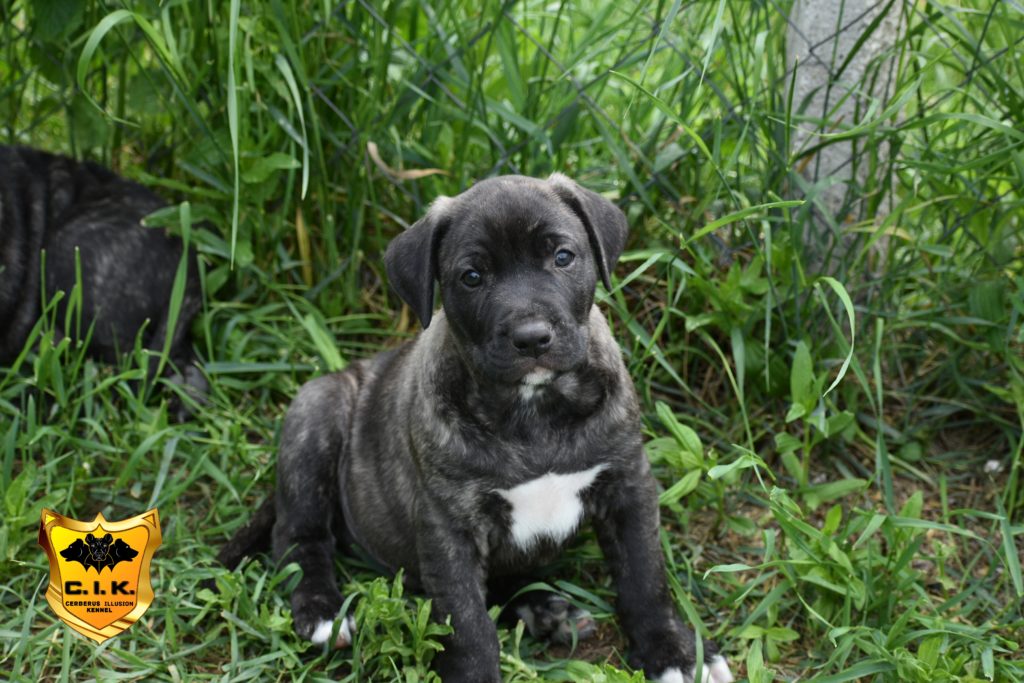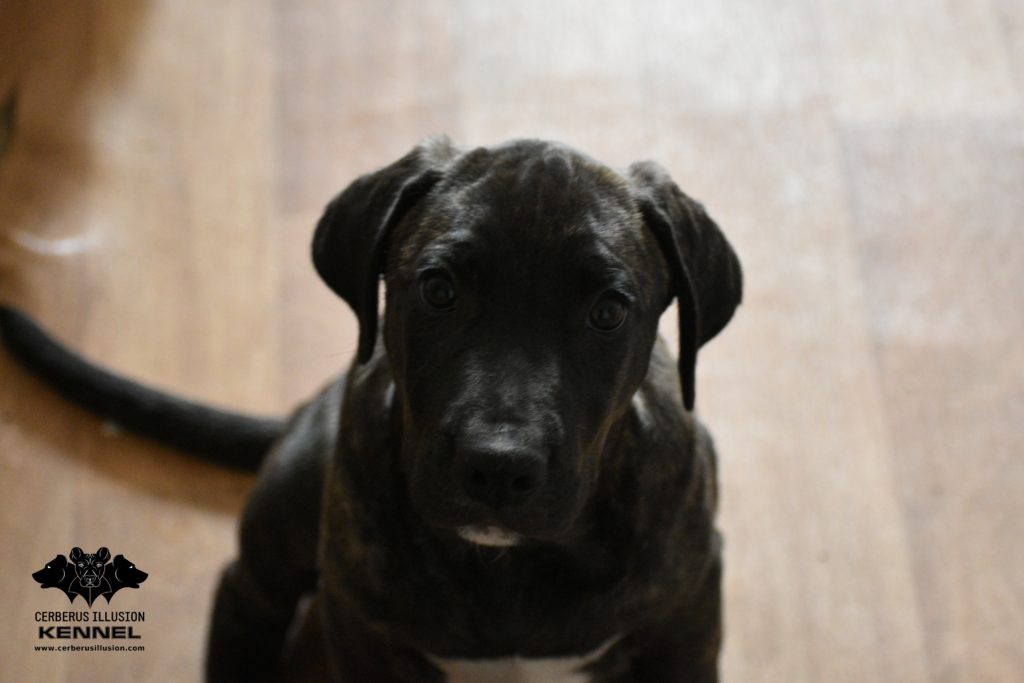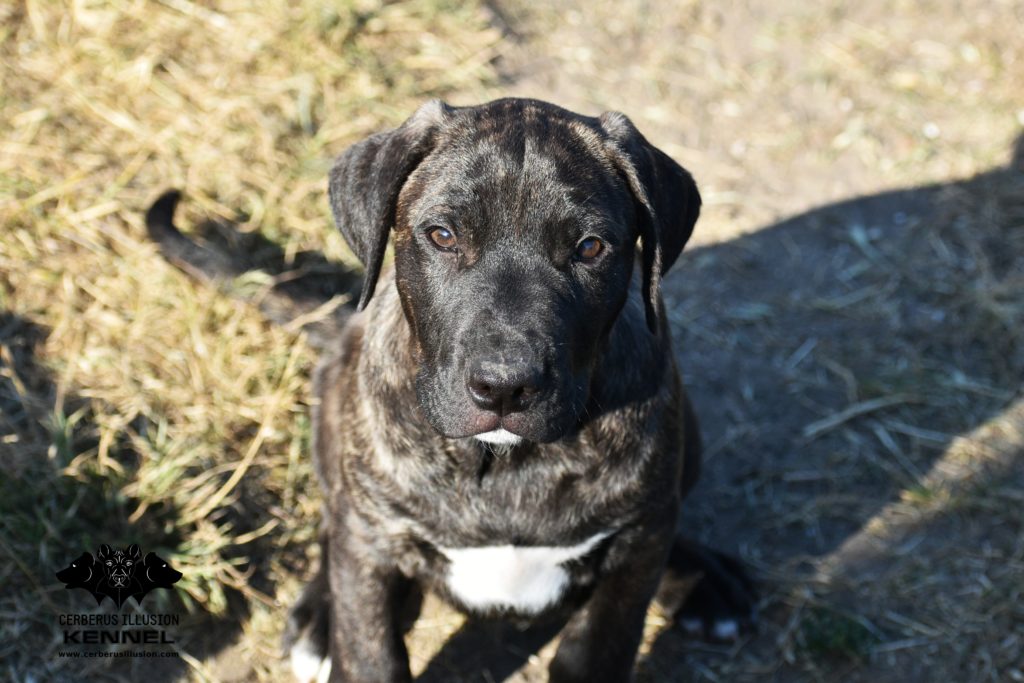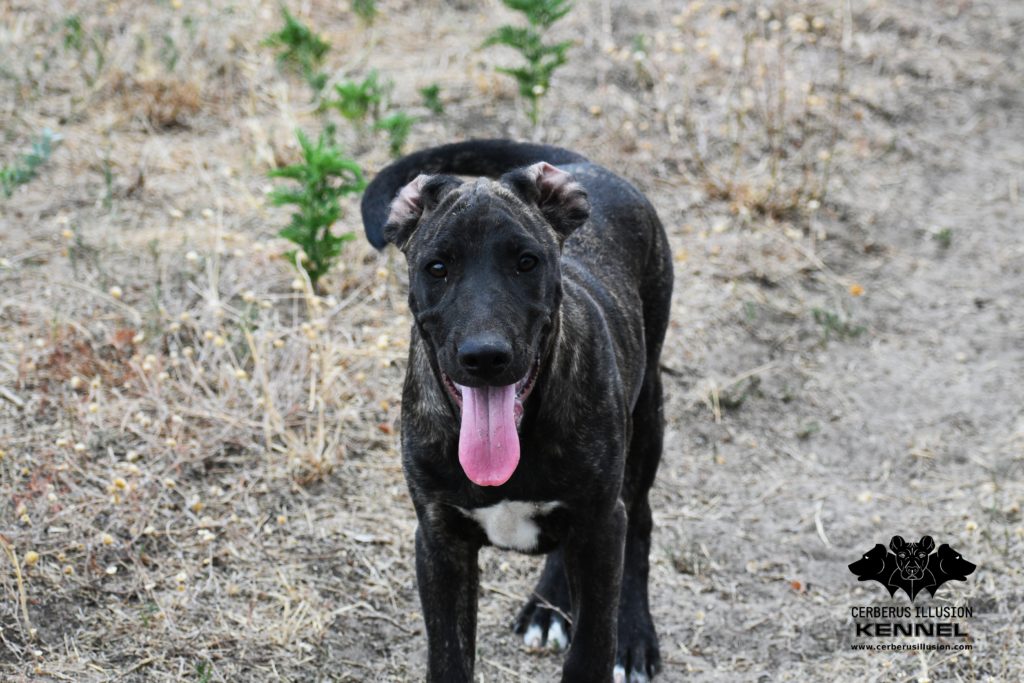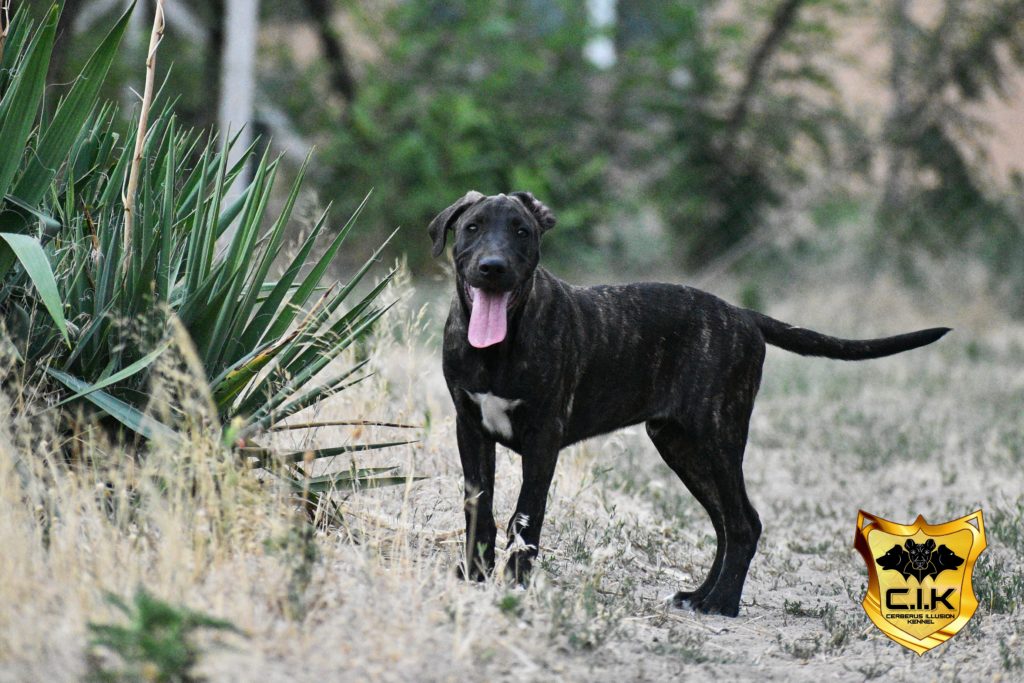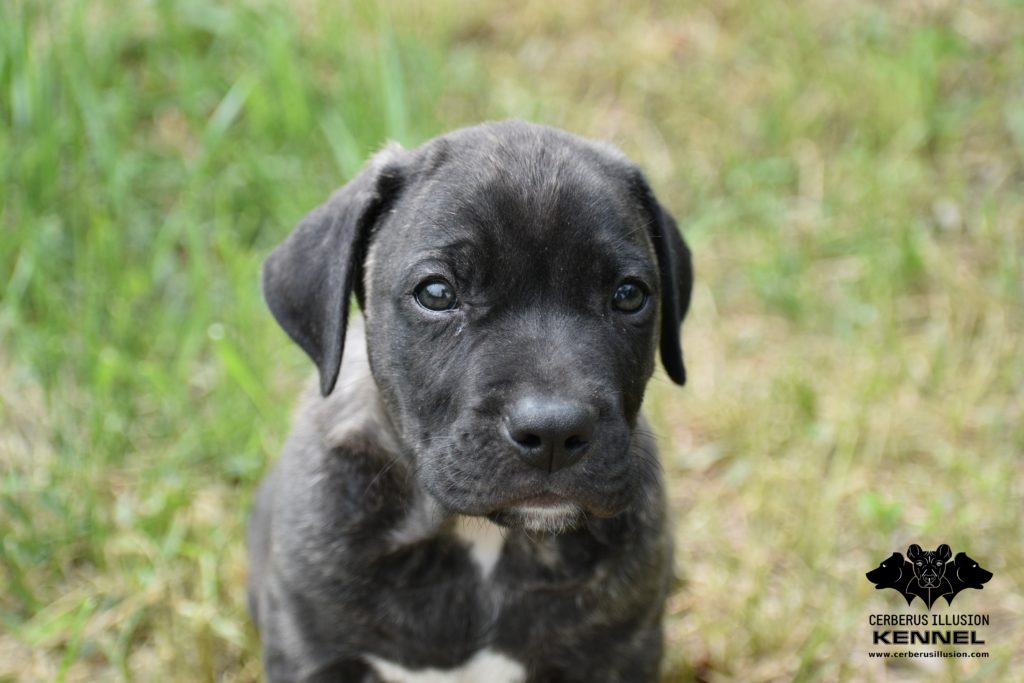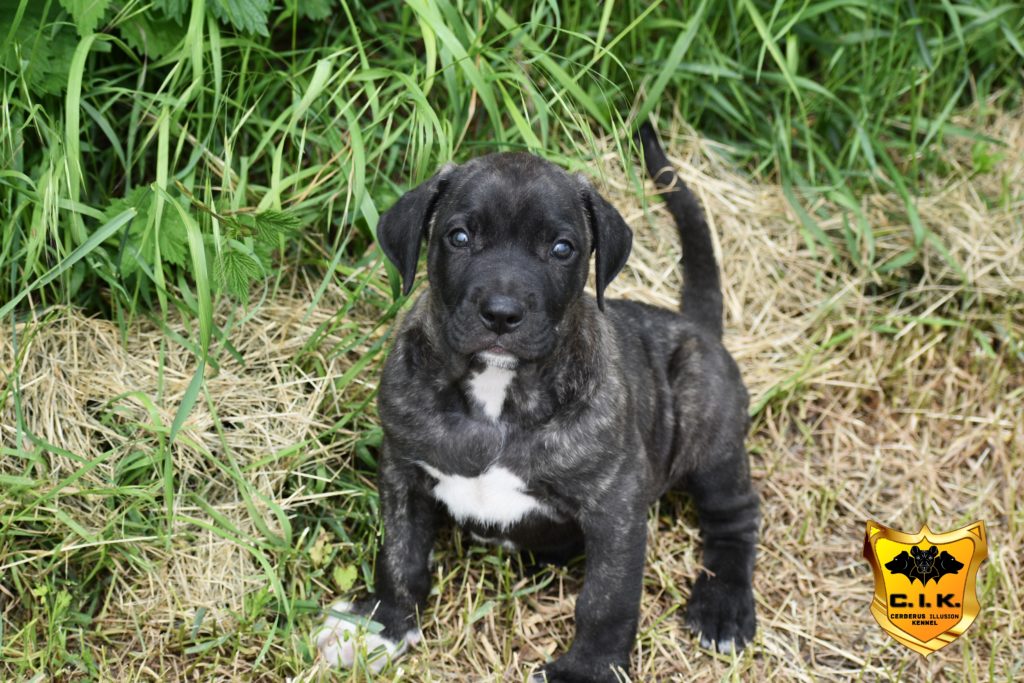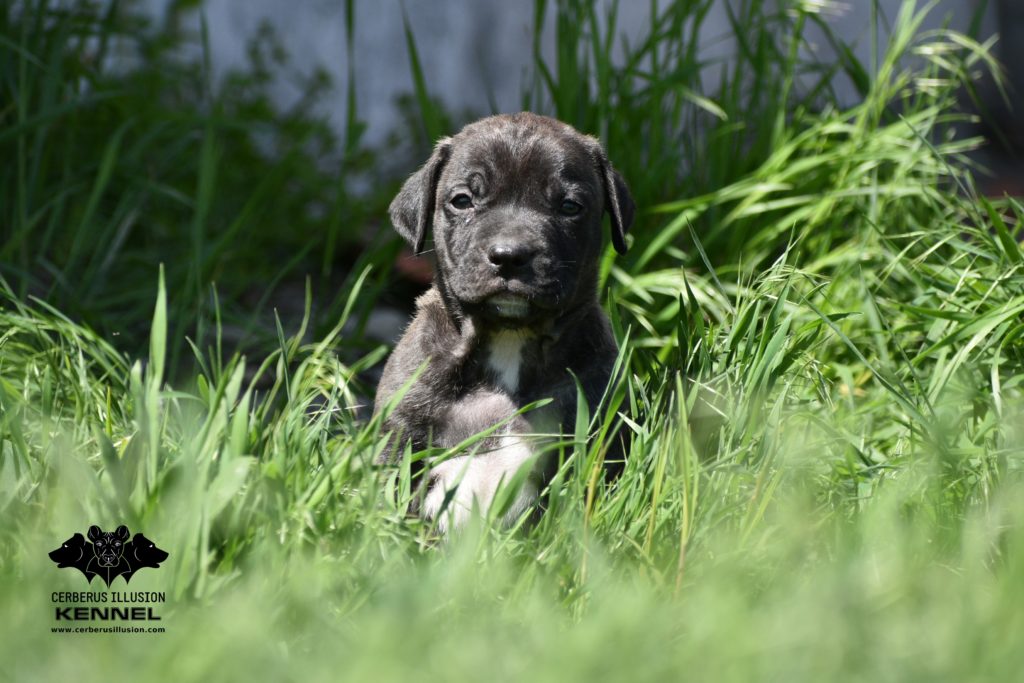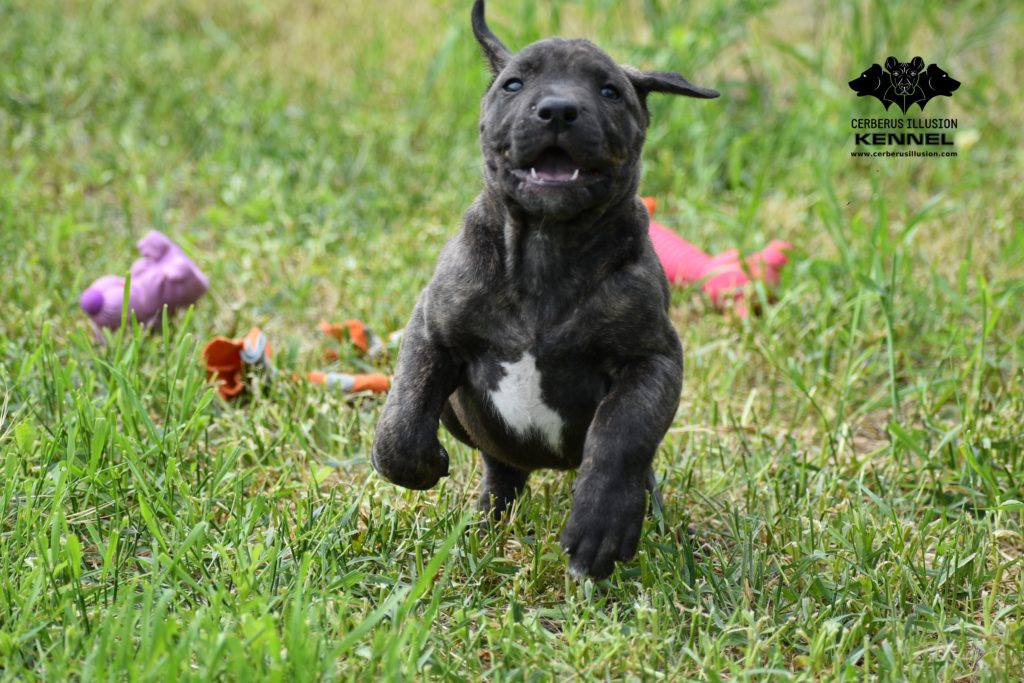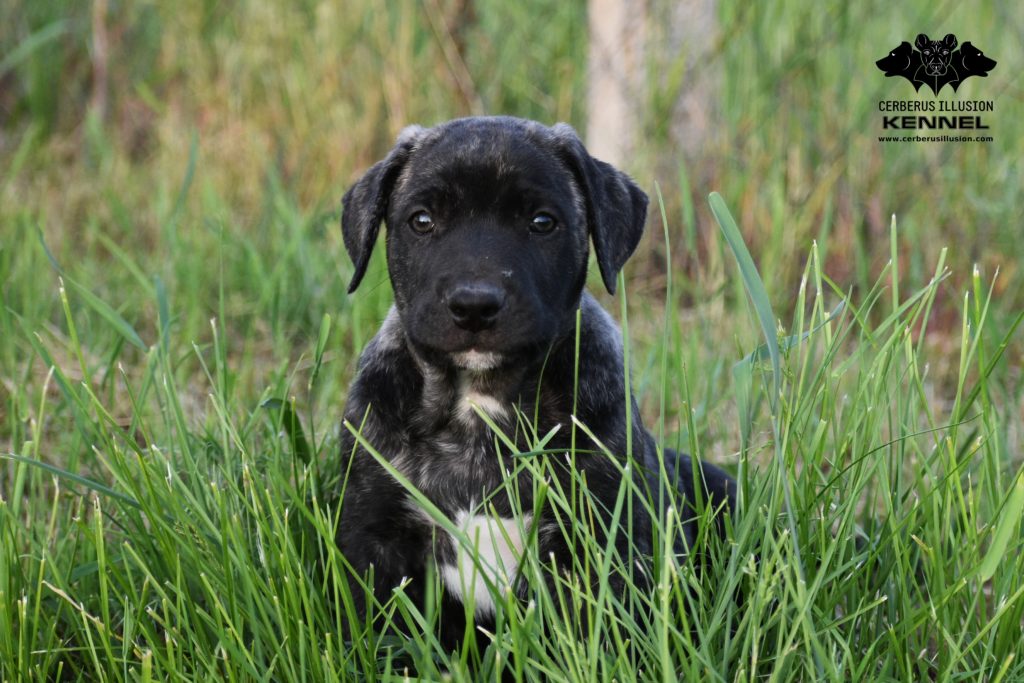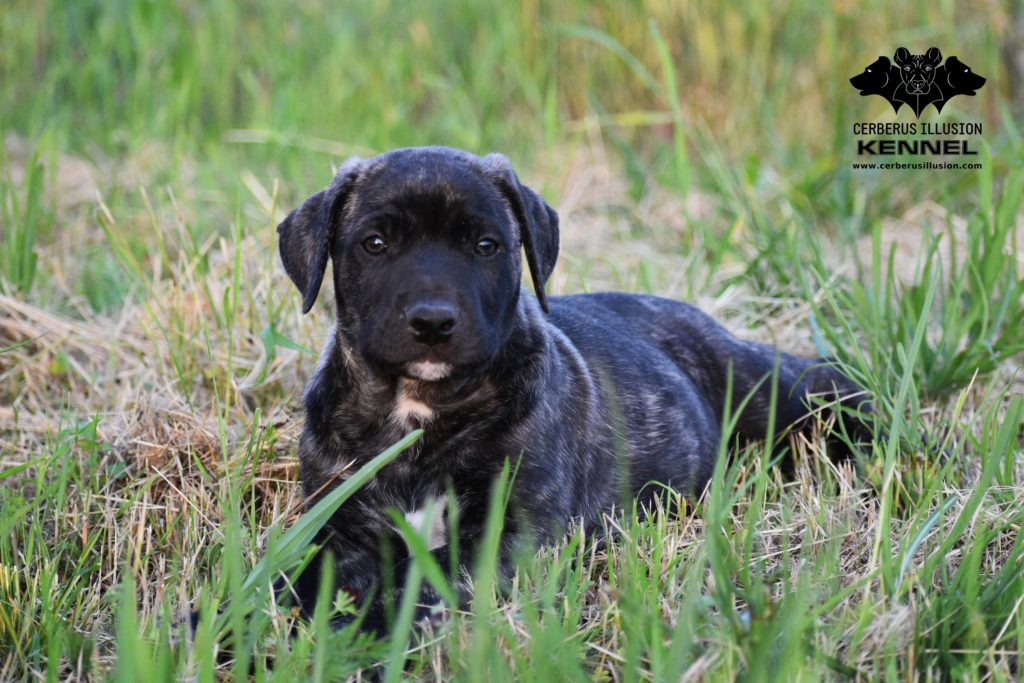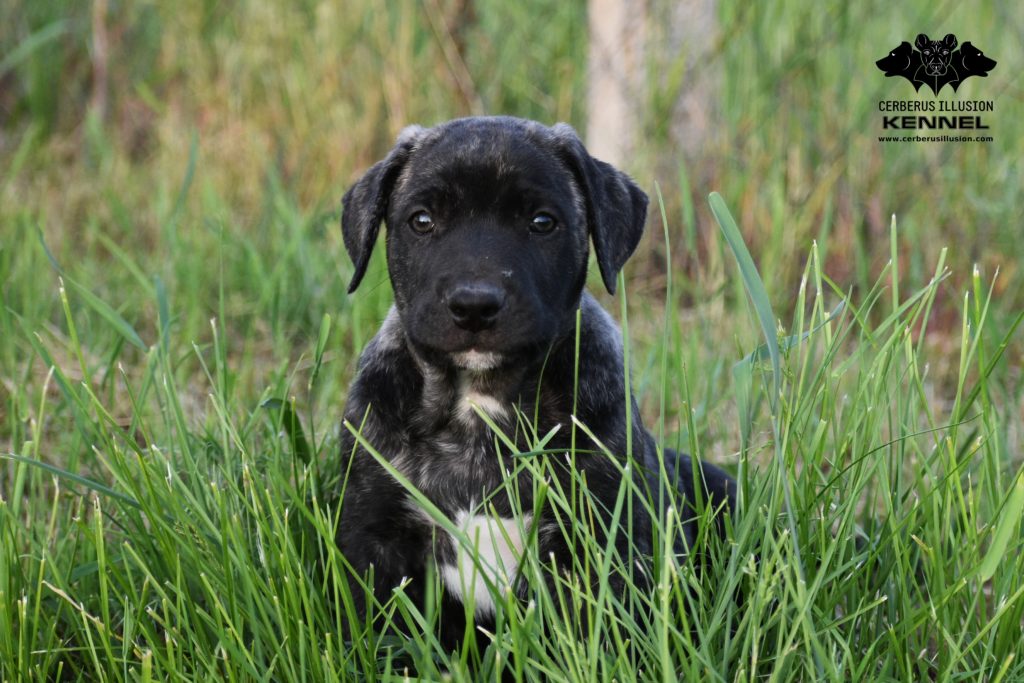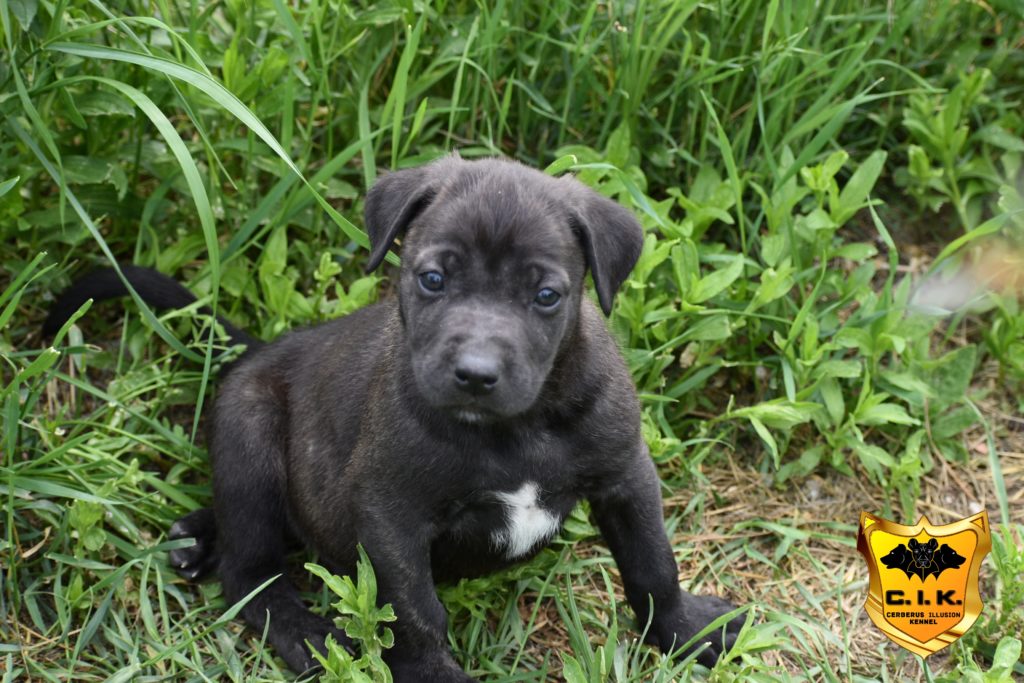 Previous litters: