BEOWULF Cerberus Illusion
BEOWULF Cerberus Illusion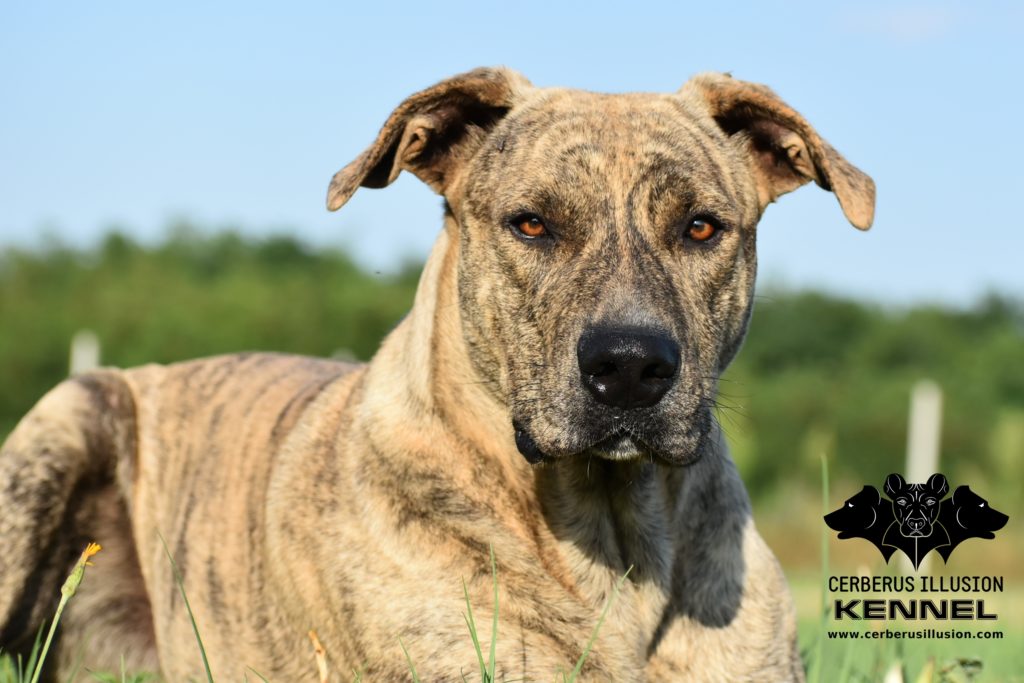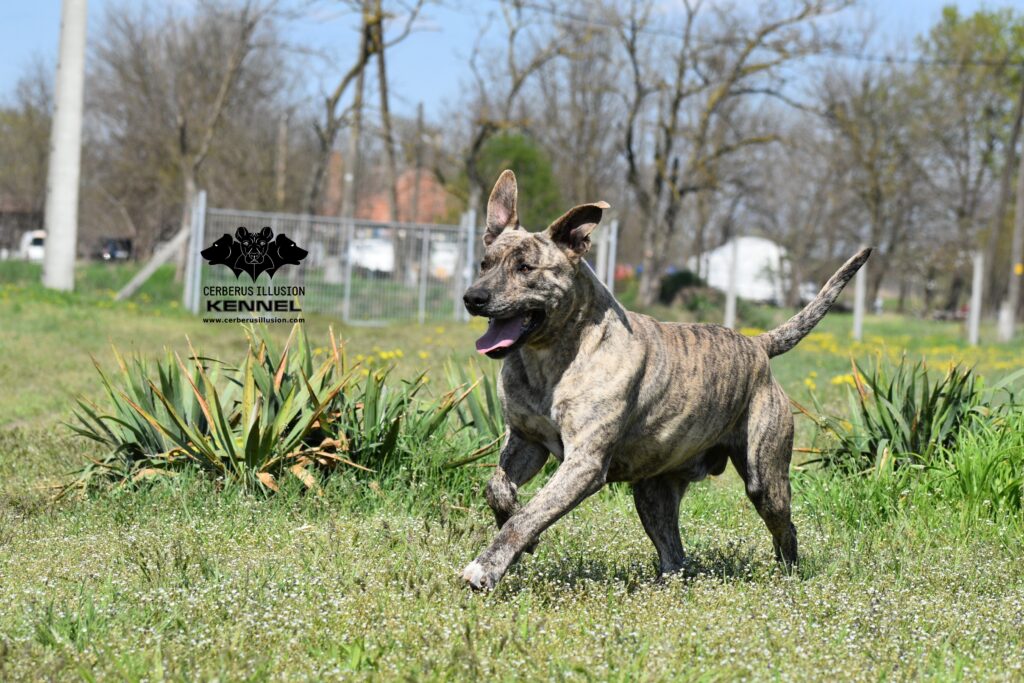 Beowulf Cerberus Illusion is the first generation working Cimarron Uruguayo born in Cerberus Illusion kennel. His mother Cora was my best-working female, who was always happy, smiling and wagging her tail all the time. Her son inherited all this from her. The only difference is – he is not wagging only his tail, but all his body. At the same time, there is also his father in his behavior. He must think, when I walk, I cannot see him if he is only walking by my side. That is why he loves to jump up to face me, smiling into my face.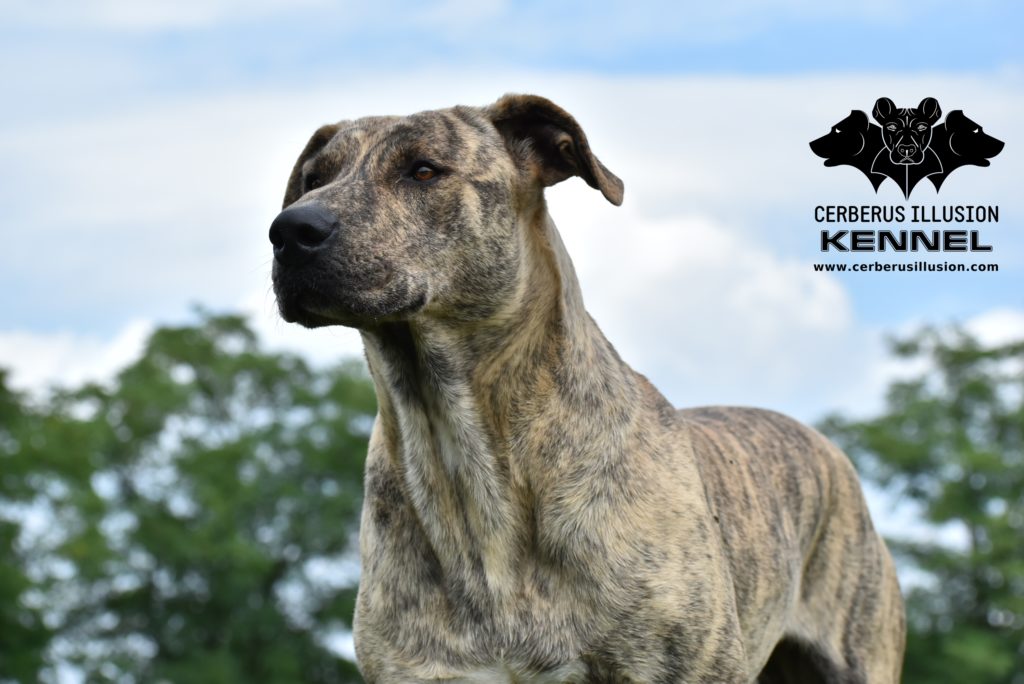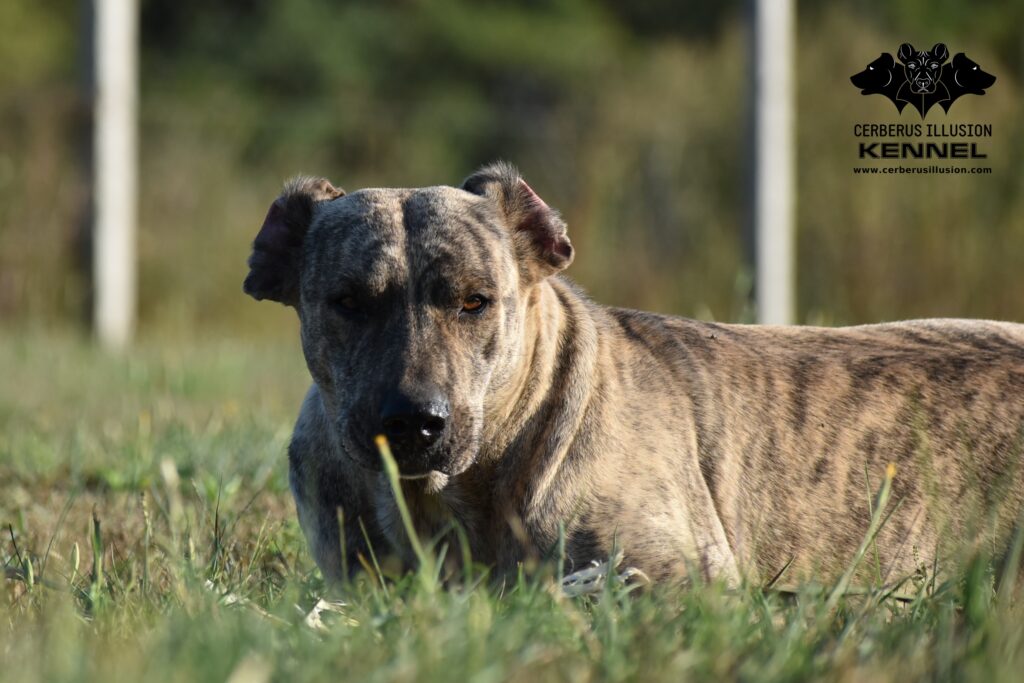 The dog who makes me smile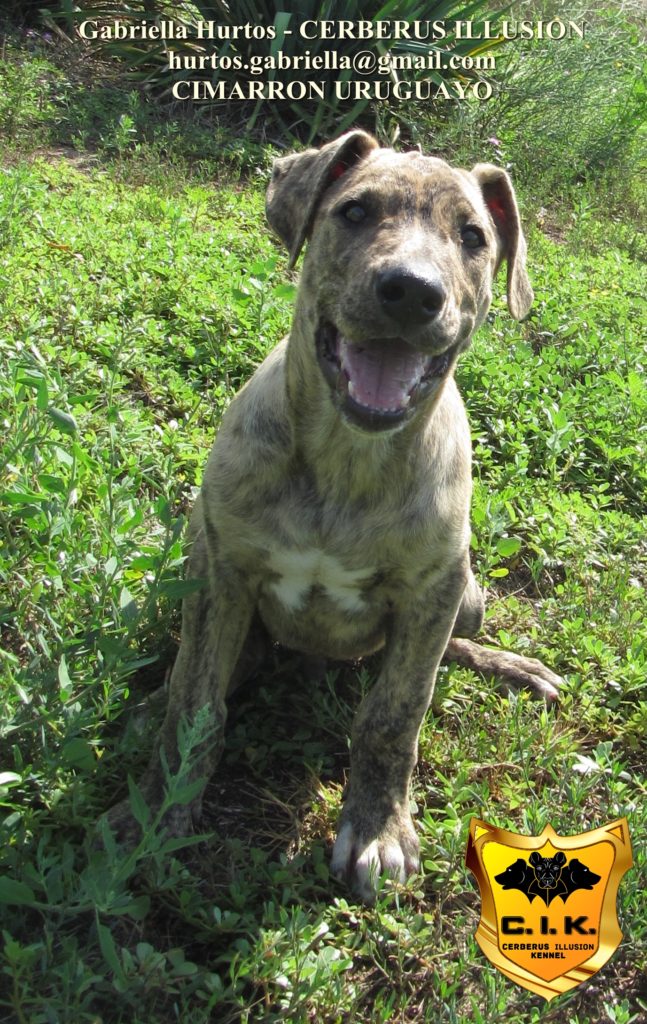 Beowulf was special already as puppy. He was the puppy who had to look into his mum´s throat (yes, throat, not only mouth). He was really curious about what is there. And his mother was just laughing on this. But I did not plan to keep any male from B litter, so first I offered him for sale via an advert. Then I went out to the puppies.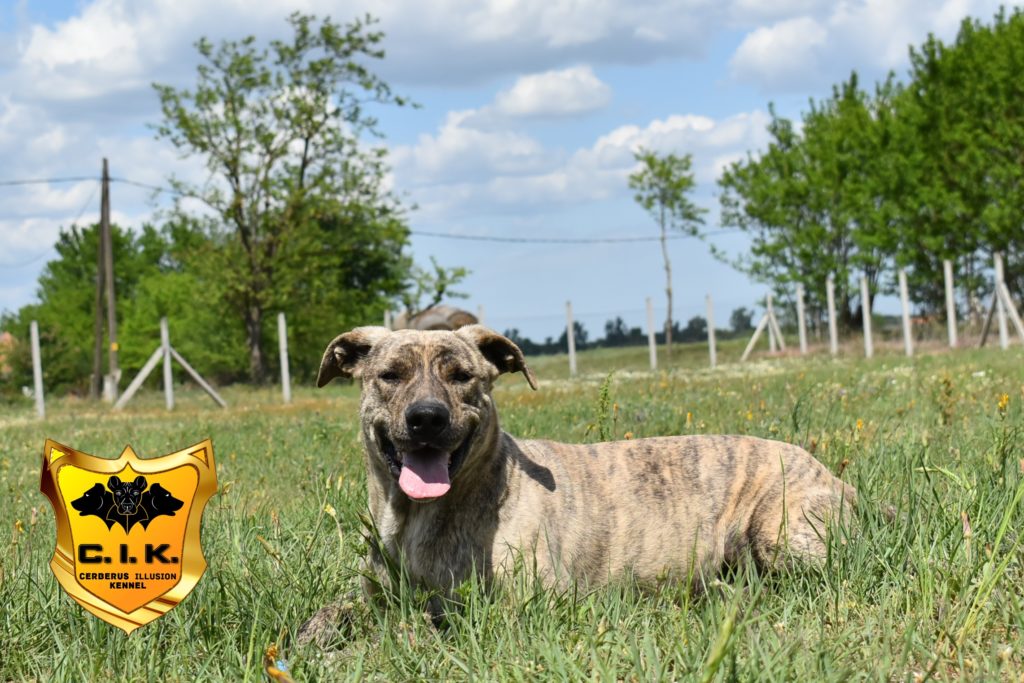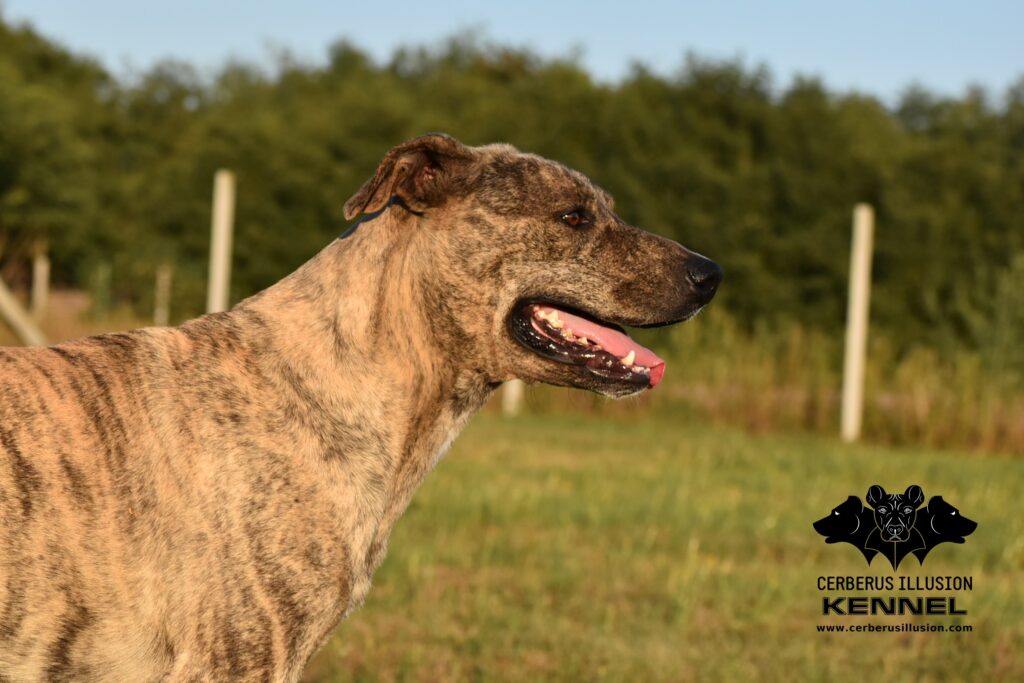 As soon as I published the ad, I started feeling bad. He was so cute, so lucky, so happy and so funny. He made me laugh each time I was with him. I really did not want to loose him. I imagined what it would be not having him anymore. Then, I was assured, I should not sell him. So, as soon as I got back inside, I deleted the ad with Beowulf. I was lucky nobody wrote to me during that time. I have not regretted my decision either for a moment.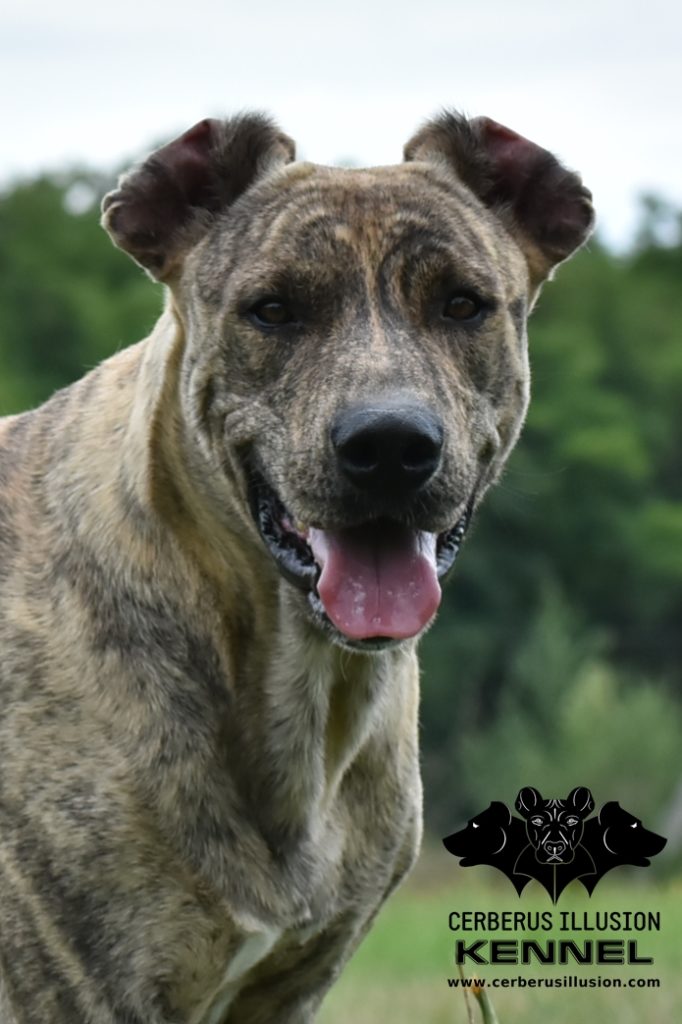 Work and training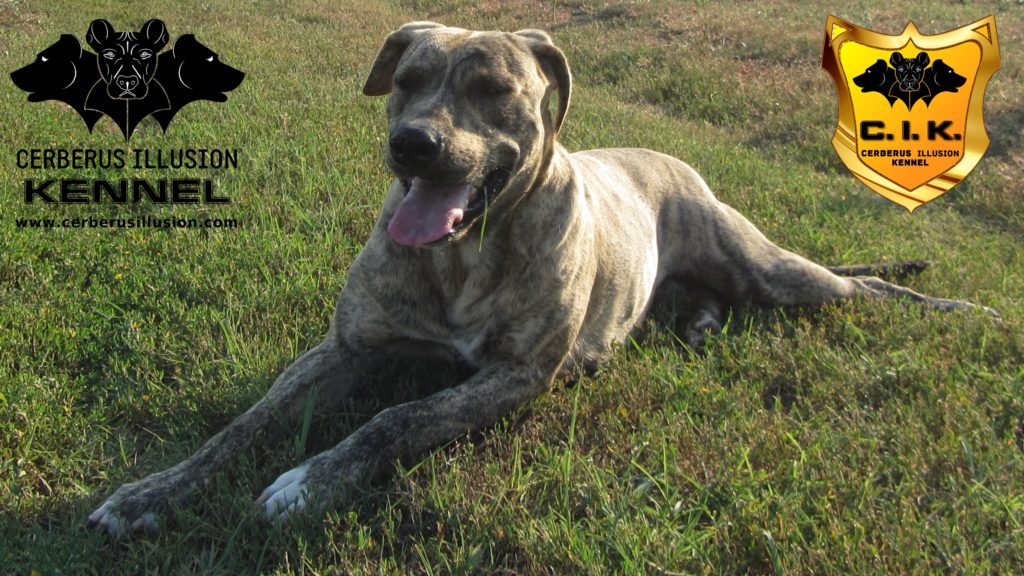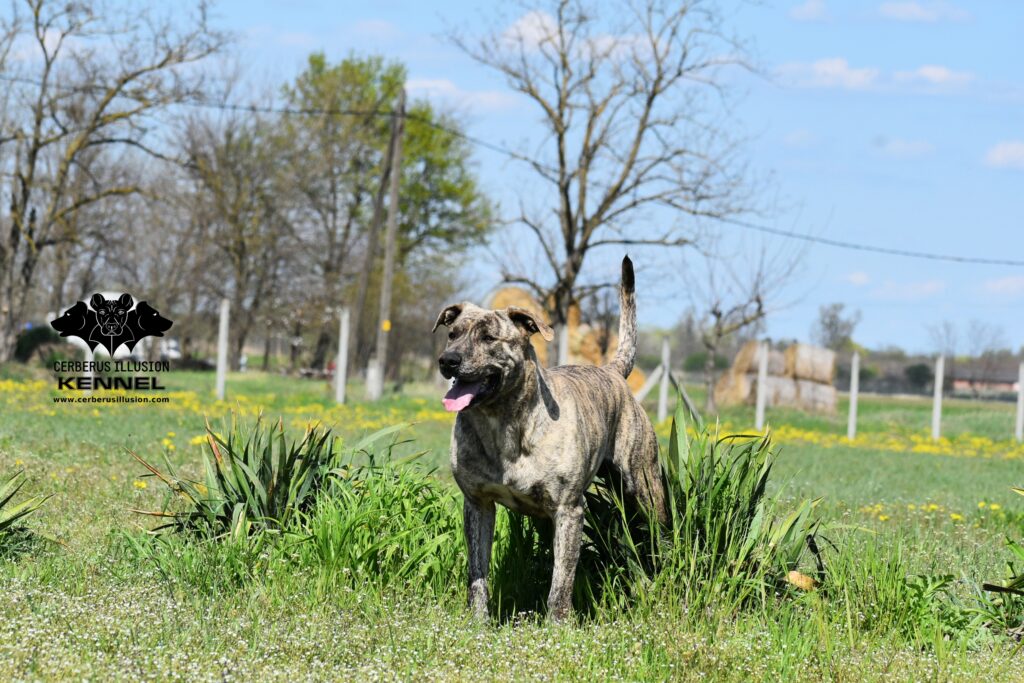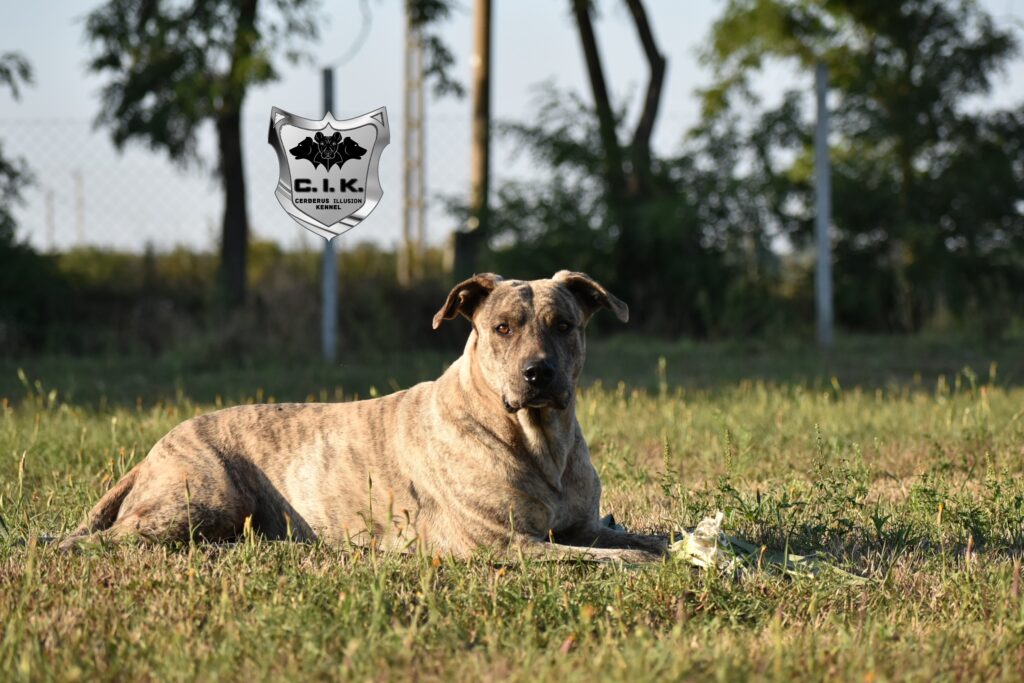 The mother of Beowulf was working like crazy, like a robot, does not matter how many times I wanted her to repeat a task. She was ready to fulfill each my command and each time I got out to her she wanted to work. A workaholic dog. This working ability was inherited also by her son.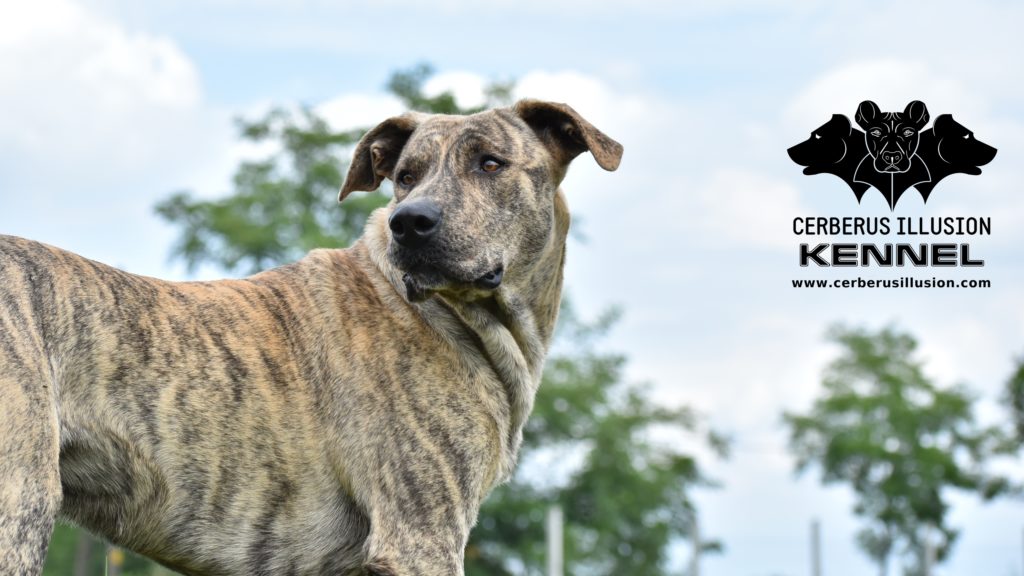 Trained in: obedience, fetching, protection and trick dog. Some of our working videos are available also here.
Trick dog titles:
Novice Trick dog
Intermediate Trick dog
Advanced Trick Dog
Novice Masters Trick Dog
Alphabet Challenge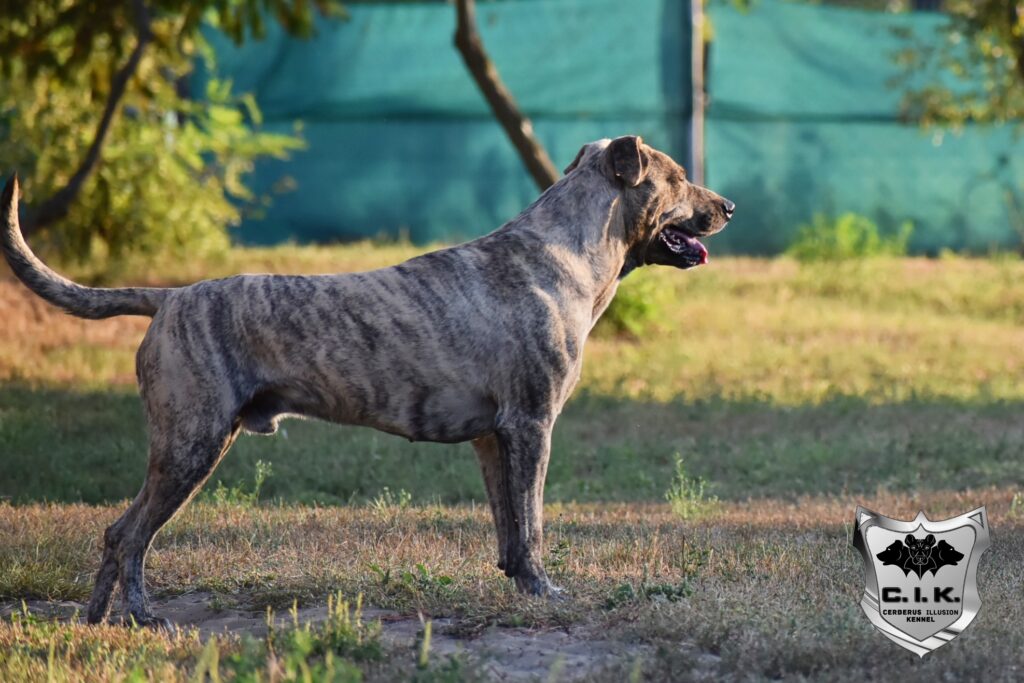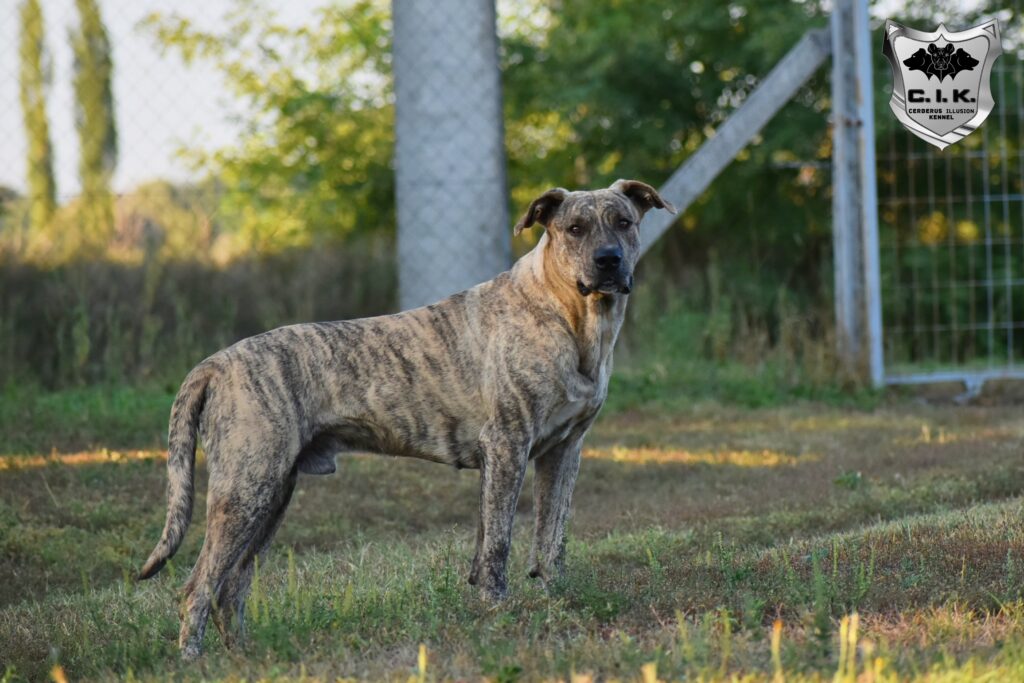 Show results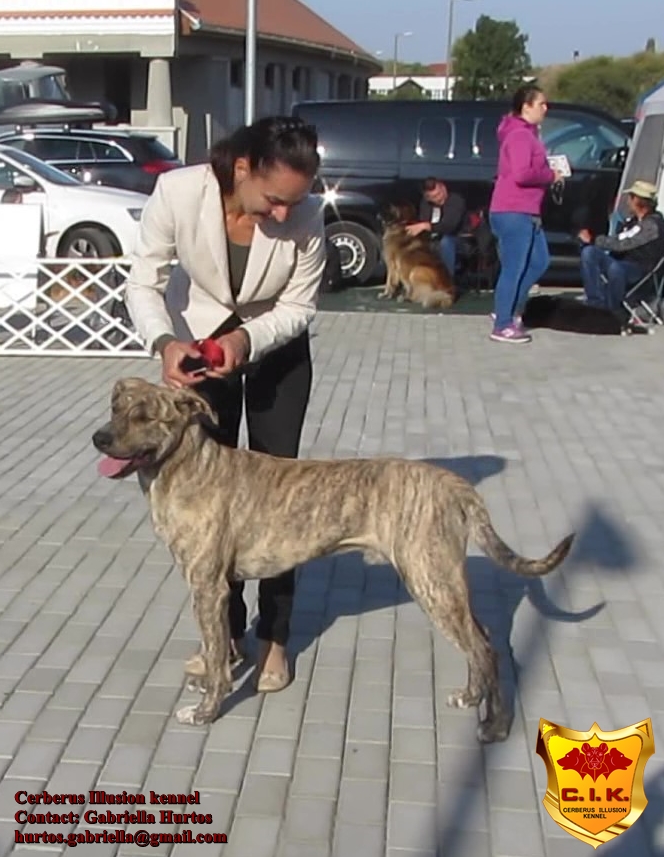 2nd Best Cimarron Uruguayo Male In Europe 2018
3rd Best Cimarron Uruguayo Junior In Europe 2018
4th Best Cimarron Uruguayo Adult In Europe 2018
3rd Best Cimarron Uruguayo Progeny In Europe 2021 & 2022
Hungarian Junior Champion
Serbian Junior Champion
Health results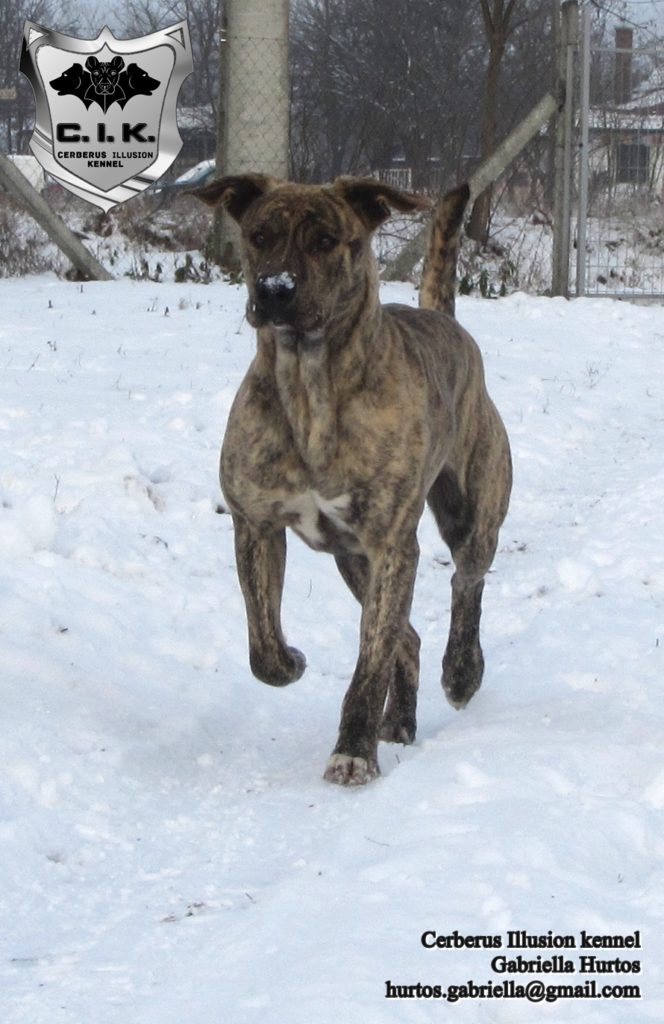 Hip dysplasia: free – HD-A/A
Elbow dysplasia: free – ED-0/0
Spine: excellent
Beowulf is the only male after Tinu & Cora with breeding rights.
Parents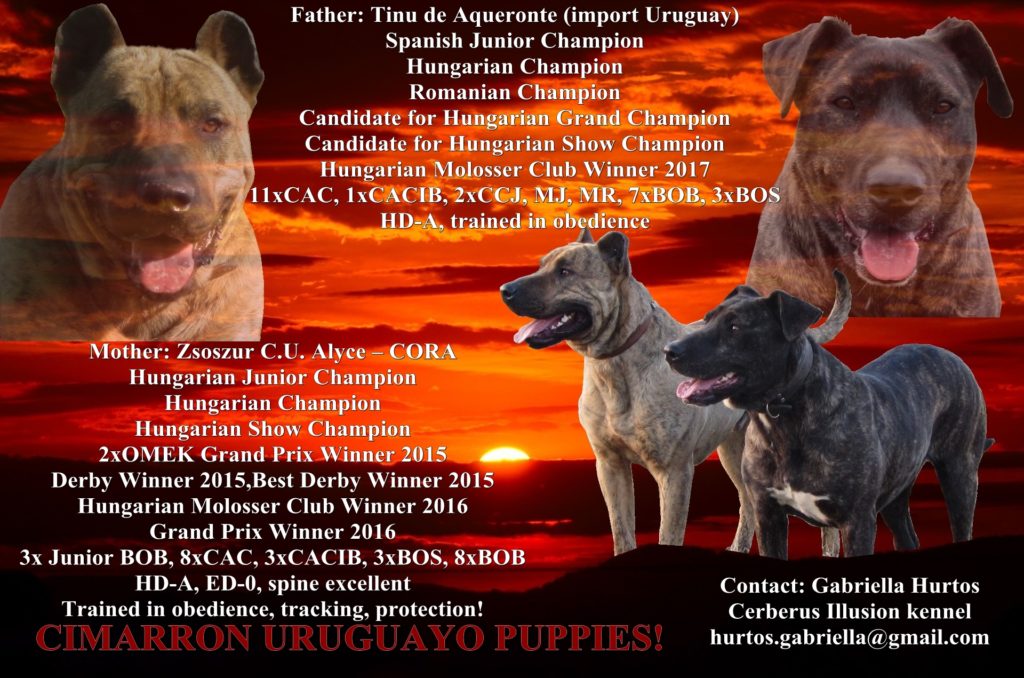 HU GRCH HSCH RO CH HU CH SP JCH HMCW 2017 TINU De Aqueronte
x
HSCH HCH HJCH HMCW 2016 Multi Winner CORA