ALBIRA Alma Celeste
ALBIRA Alma Celeste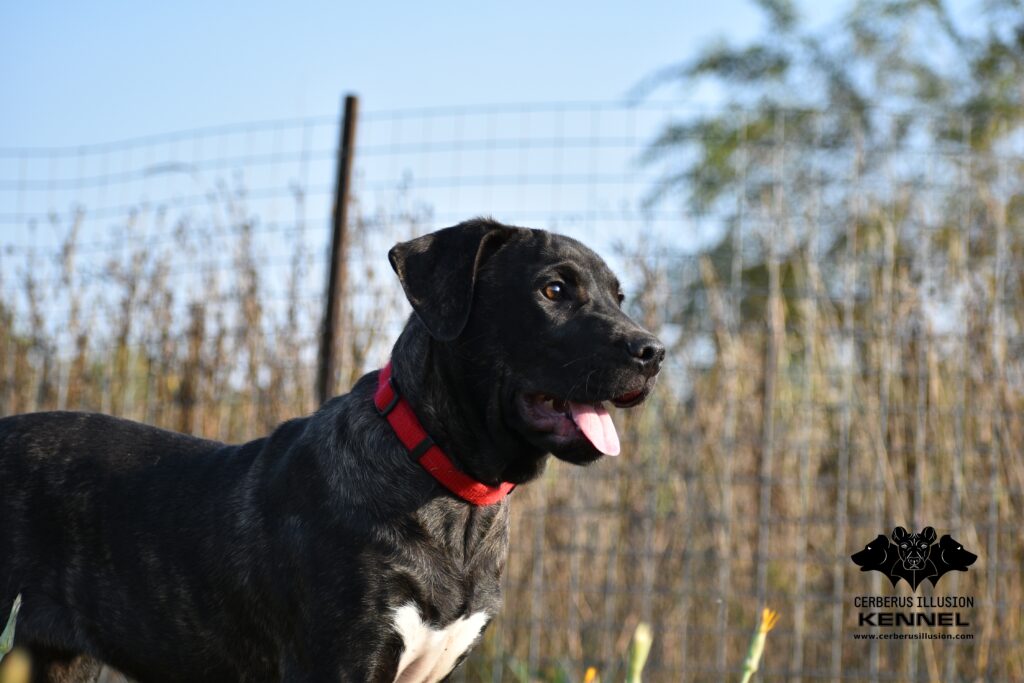 ALBIRA Alma Celeste (import Czech Republic, breeder: Ladislava Červinková) was born as a long awaited puppy. Not only her breeder had been waiting for this litter, but also me. I wished my future female puppy is born there. As I know the force of our will is very strong, when I knew the female of my good friend had been covered, I had wished them a nice healthy litter, where there is a puppy for them and me as well. As both parents were from litters with 2 puppies, we expected 2 puppies.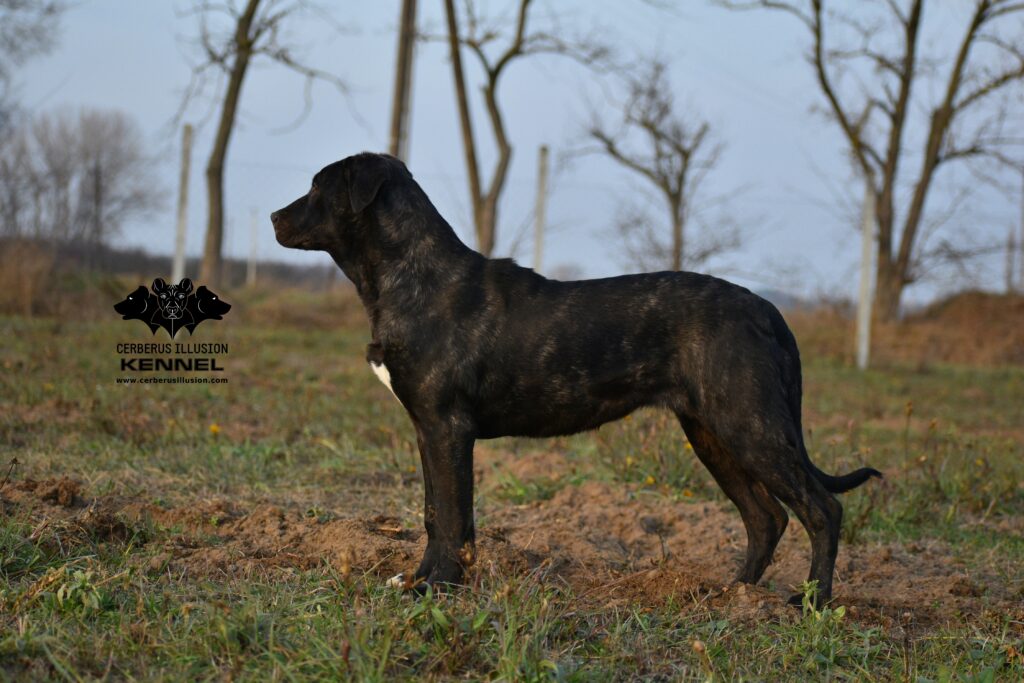 I remember the moment when I got the photos during the birth of the puppies. One after another puppy. In fact, Albira was my choice as soon as I saw her. Finally there were 2 girls and 2 boys so we were more than happy that we will be able to choose from more puppies.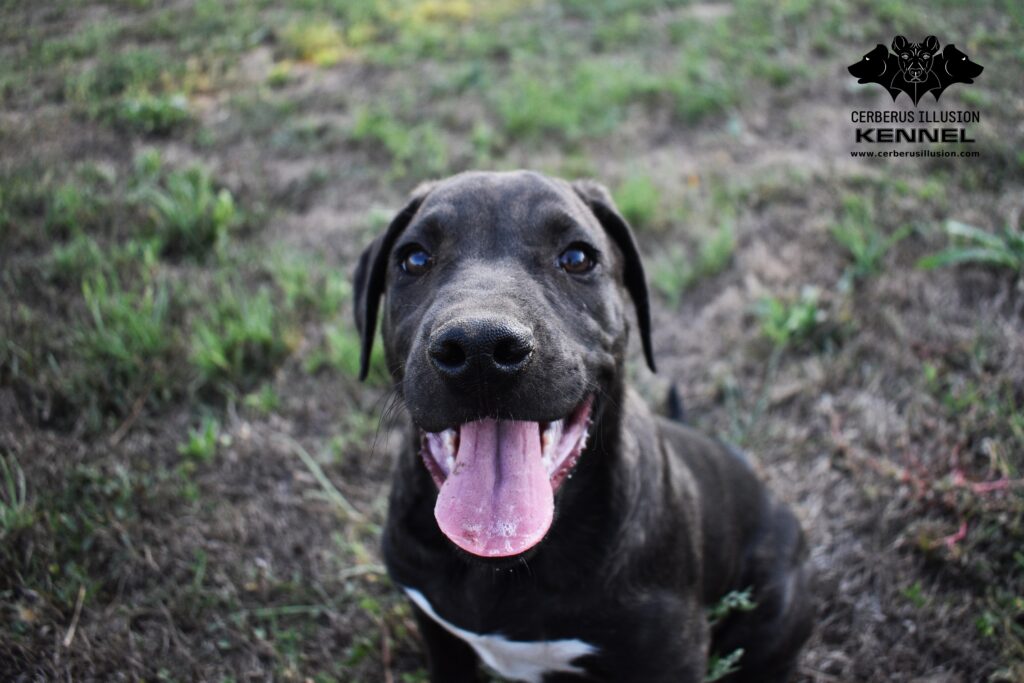 As puppies were growing, I got plenty of photos and videos. They ensured me that my choice during the birth of the puppies was right. I liked this baby girl more and more. Here I would like THANK YOU to her breeder and her partner that they not only offered me a puppy from their first litter, but they allowed me to choose the first chosen one. They raise her with plenty of care and love and I know how difficult it was for them to let this cute girl go.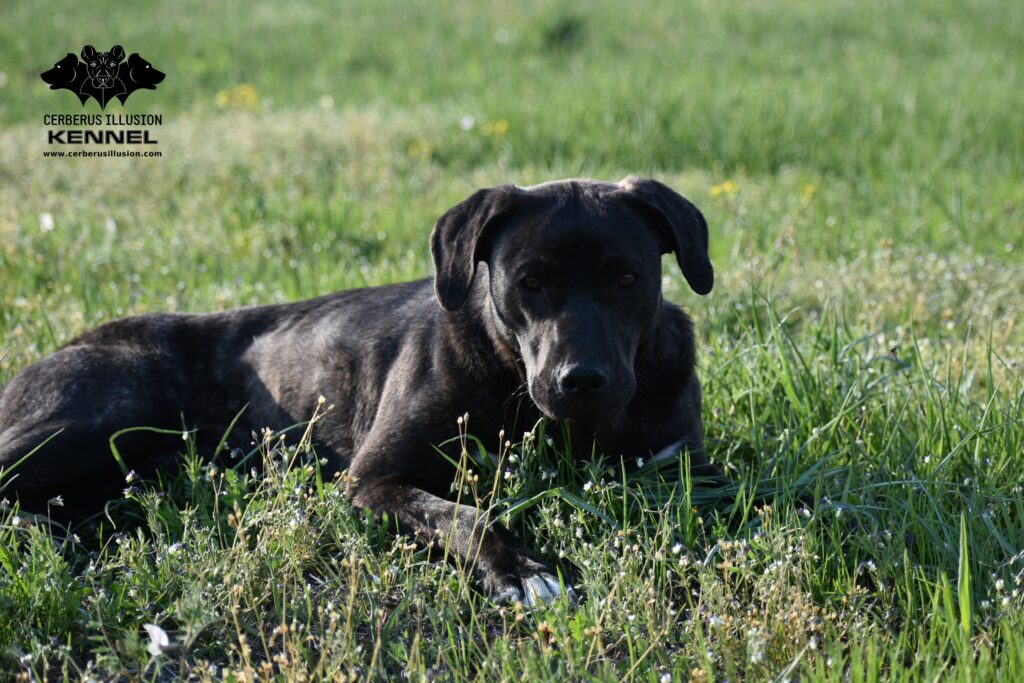 Albira is a playful girl, she started obedience training with me as soon as she came home. Her favorite activity is fetching – she loves fetching anything – a ball, a toy, a wooden stick. She loves to cuddle – she is the one who will end sitting in front of you, as close as possibly and finally her head will be around your neck. She loves kissing me all the time 🙂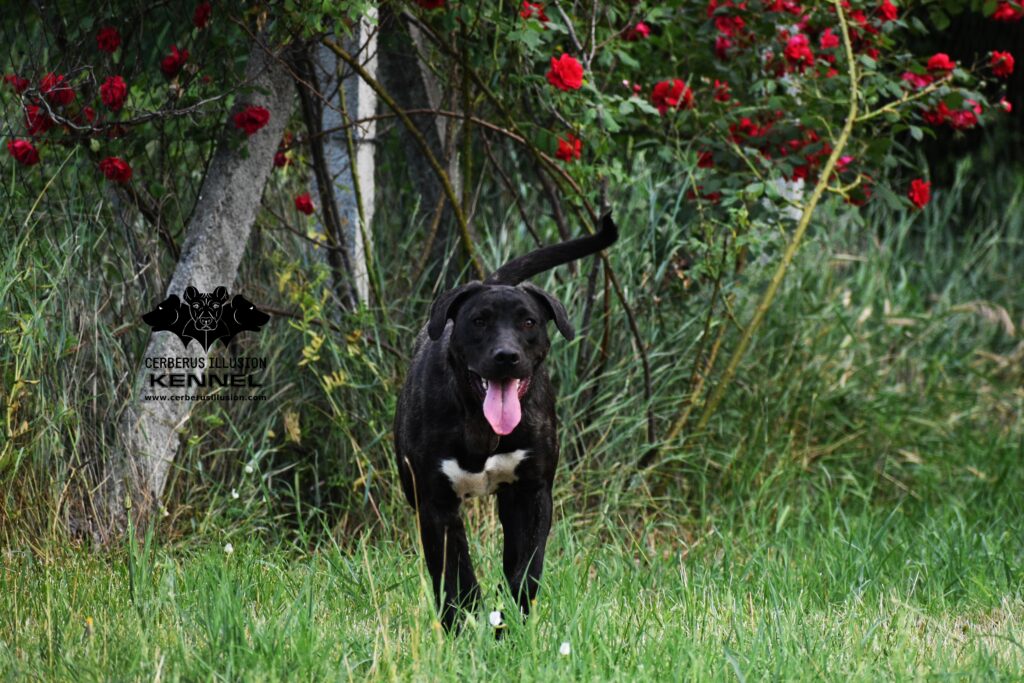 Albira came to our kennel with a really important task as different line was wanted according to my long term breeding plan. Today I know her health results are all perfect so she will soon become a stud female. She is supposed to give litters with Cerberus Illusion males in the future.
Work and training
Trained in: obedience and fetching.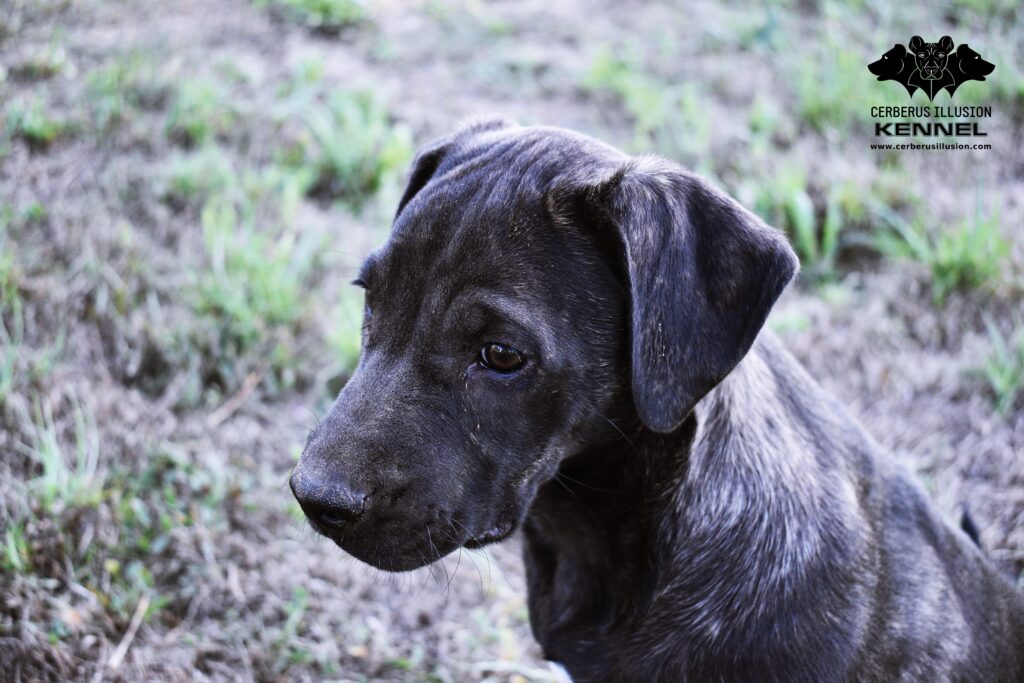 Health results
Hip dysplasia: free – HD-A/A
Elbow dysplasia: free – ED-0/0
Spine: Excellent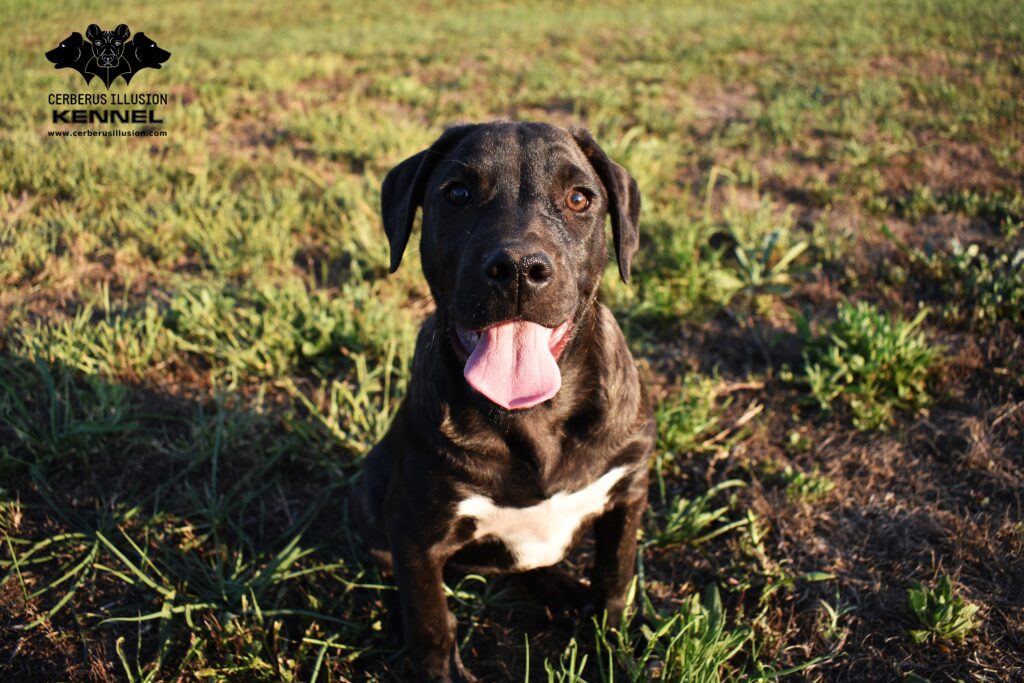 Parents
SK GCH SKCH Bexter Tino Aroha (Breeder: Vladislav Zahradník)
x
SK CH Trufa De Bosque de Guaviyu (Breeder: Dominika Fortunski)