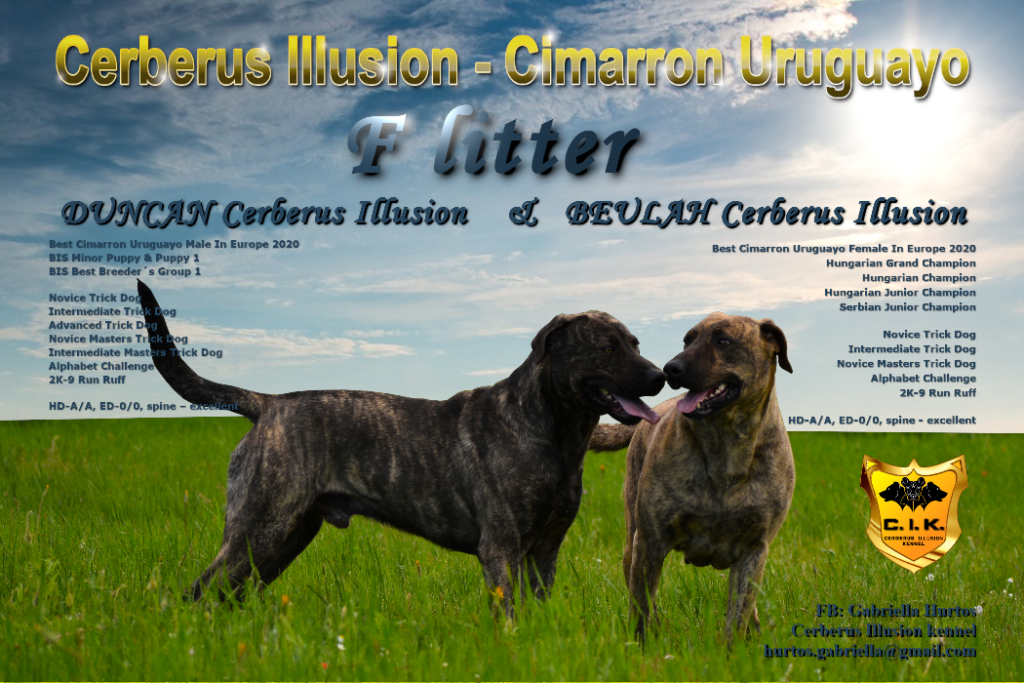 Our F litter will be an extraordinary litter due to many reasons. One of them is the fact, that Beulah was 3 and Duncan was 1 year old when Beulah fell in love with our young male. The situation repeated also at her next heat. I had been searching for a suitable male to my B-girls many years. By this time Duncan grew up into a really handsome young boy. When the time came and Beulah showed me for the third time that she is in love with Duncan, I just decided about the father of her puppies (in the litter announcement poster you can see the amorous look of Beulah). The pedigree of the puppies include 7 of my own dogs who I know. Five of them are not only show dogs but also working dogs who have been working since the age of 7-8 weeks.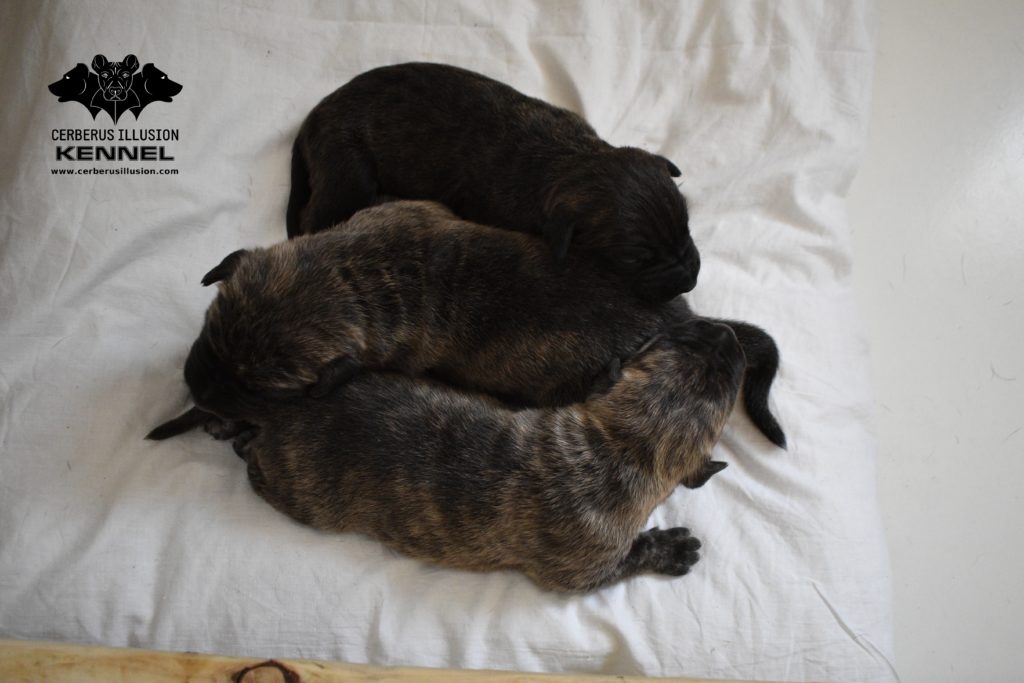 Within F litter we expect puppies for show, work, various kind of dog sports and breeding. At the same time, both parents have lovely character, they get along well with other dogs, they love children and they are fantastic family dogs and companions. They love to be close to their owner, both of them are real smiling and kissing clowns who make you smile as well. I expect that their puppies will inherit this as well.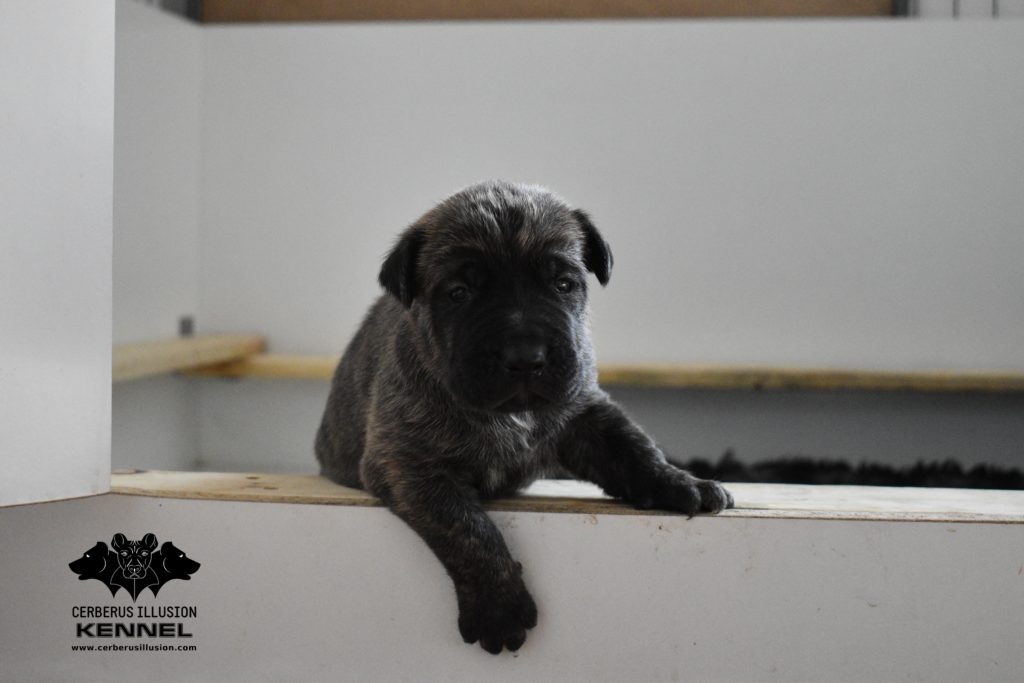 The fourth generation of working Cimarron Uruguayo dogs at Cerberus Illusion kennel
Unique unrepeated litter
Champion bloodlines
Both parents with excellent health (HD – A/A, ED 0/0, excellent spine)
Father is the sixth generation with only HD-A dogs in the pedigree!
Father is the Best Cimarron Uruguayo Male In Europe
Mother is the Best Cimarron Uruguayo Female In Europe
Both parents have plenty of working titles
Fourth generation of working puppies
Both parents are working – both are trained in obedience and tricks. Duncan is already the third generation and Beulah is the second generation of working Cimarron Uruguayo dogs raised in Cerberus Illusion kennel. Duncan loves protection, Beulah is one of our best guard dogs. Both dogs are excellent guard dogs at our property but they behave very nice to other people outside of our home or if the owner is present.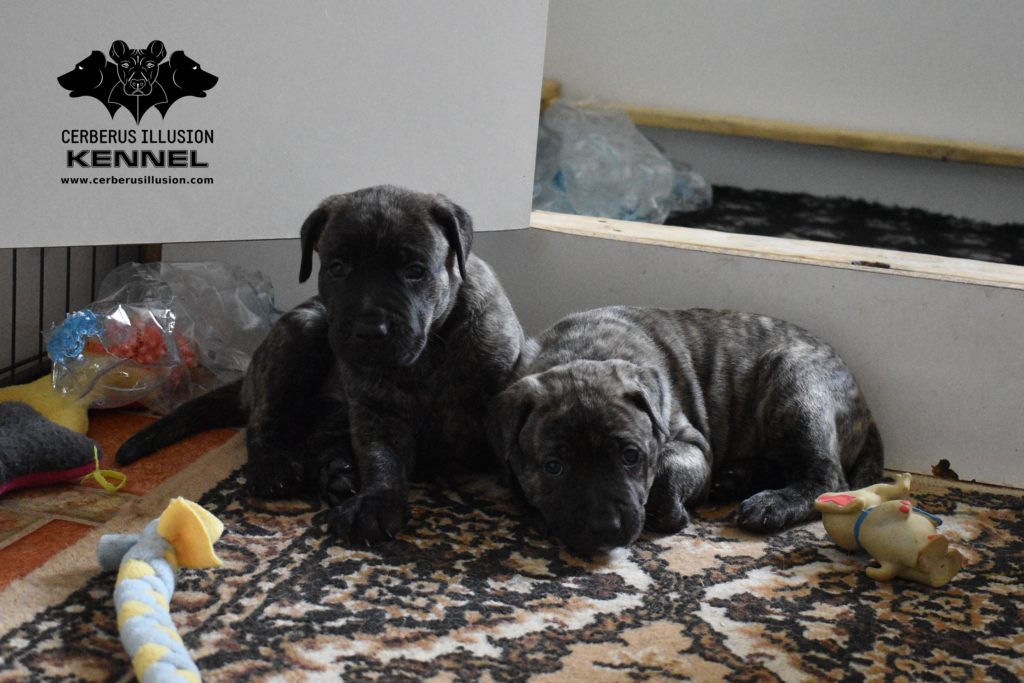 Duncan was kept at home as my destiny puppy, because he was a little "genius". He was watching me all the time and he just knew so many things without training. He was a leader puppy, who was not afraid of anything and it was clear for me that I must keep him by my side.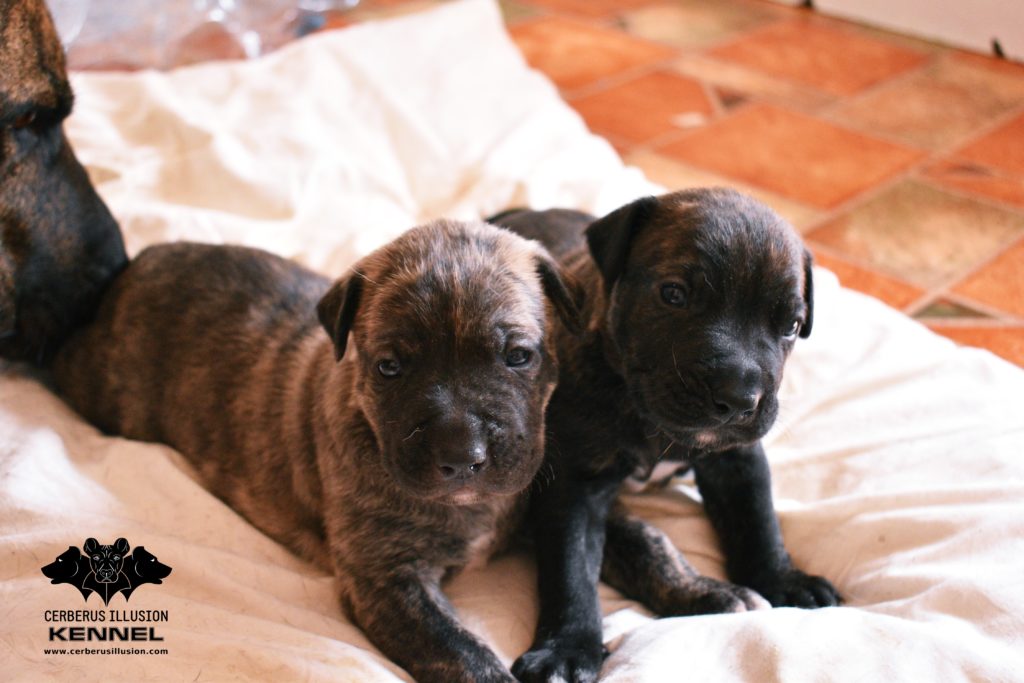 Cerberus Illusion has unique litters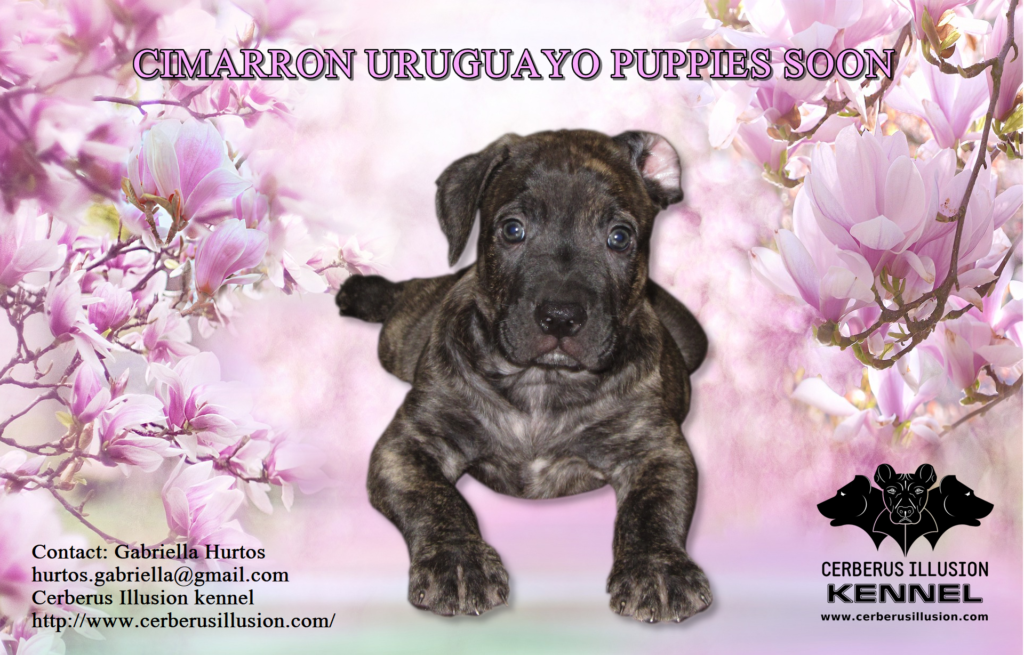 At Cerberus Illusion, we do not repeat litters! Each litter is unique. Our males do not mate huge masses of foreign females. I prefer using my males only at home. So their bloodline is available only via their puppies. This makes our puppies really valuable also for breeding. At the rare dog breeds (like Cimarron Uruguayo), the large and diverse gene pool is very important. This is one of the reasons, why I do not repeat litters. As I do not breed for money, I do not need to produce one litter after another with the same parents!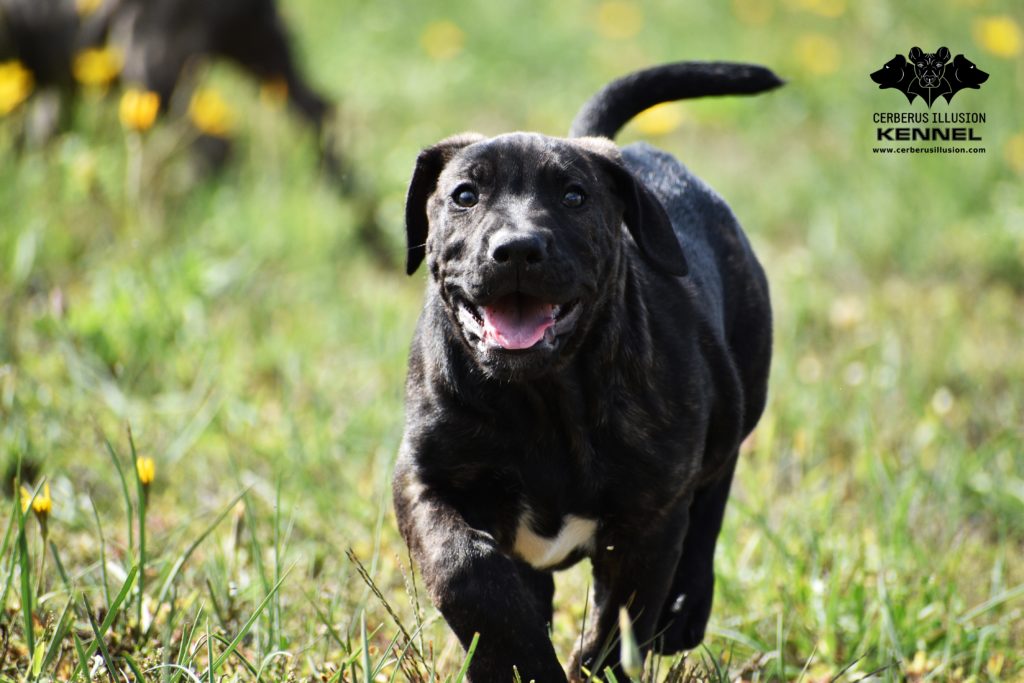 Is this breed suitable for you?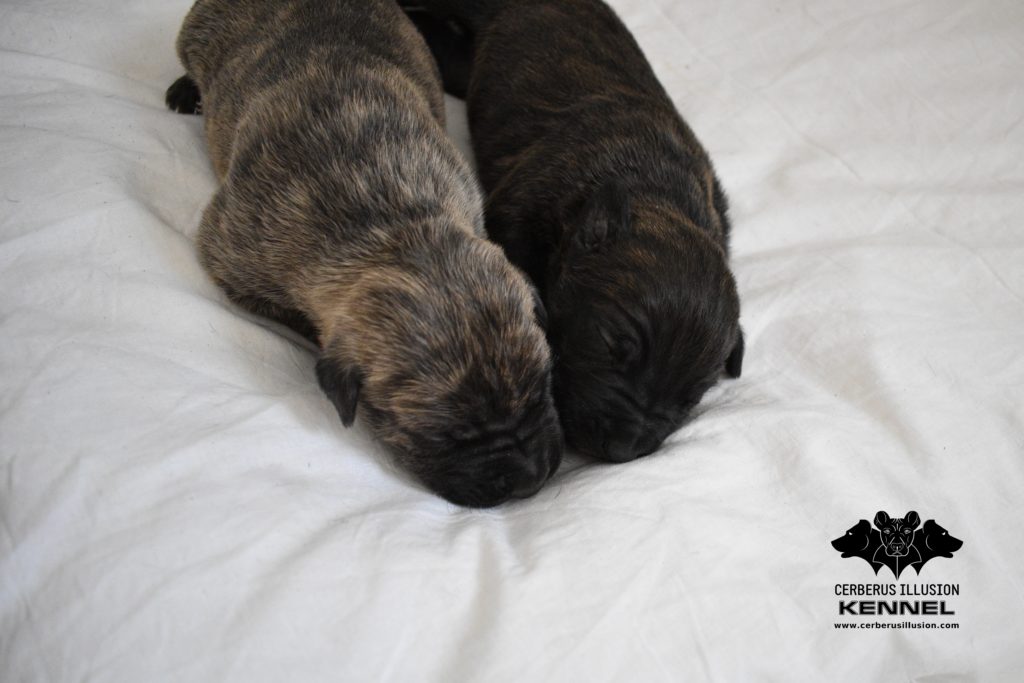 Are you interested in one of our Cimarron Uruguayo puppies, but you are not sure whether this breed is for you? You have read plenty of misleading information about this breed? Did you hear they are too active and need plenty of space? Thus you think they can live only on a big farm? Or you have read they are aggressive and will eat you 🙂 This information are ALL FALSE! Feel free to read our article about Cimarron Uruguayo. Shortly, Cimarron Uruguayo is suitable for plenty of different people with different lifestyles. You just need a breeder, who will offer you the puppy, which suits you and your family.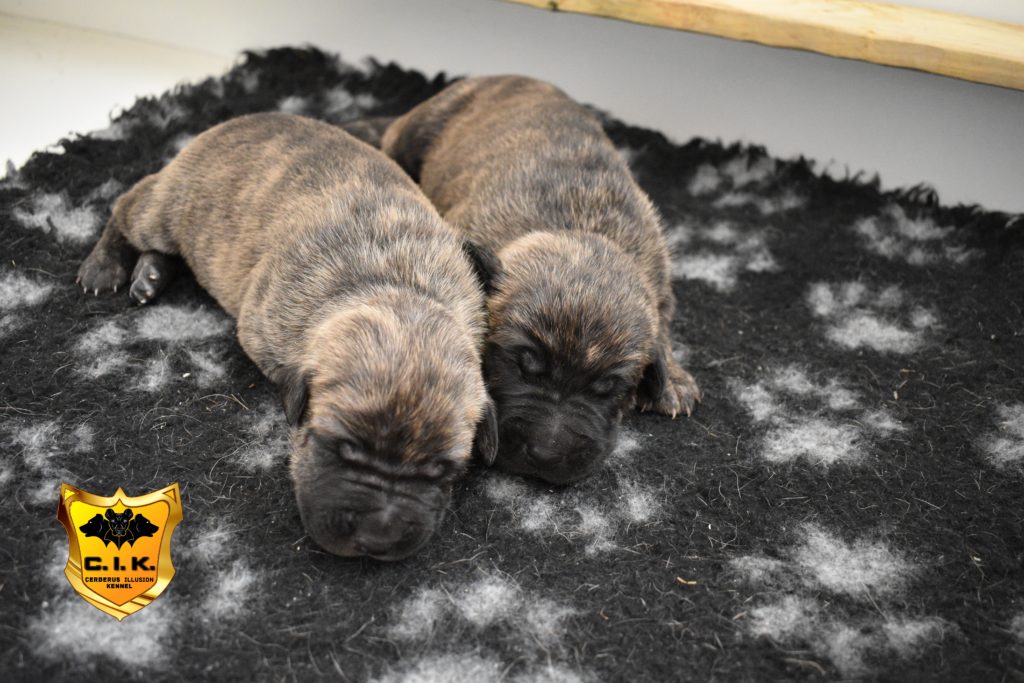 What puppy do you prefer?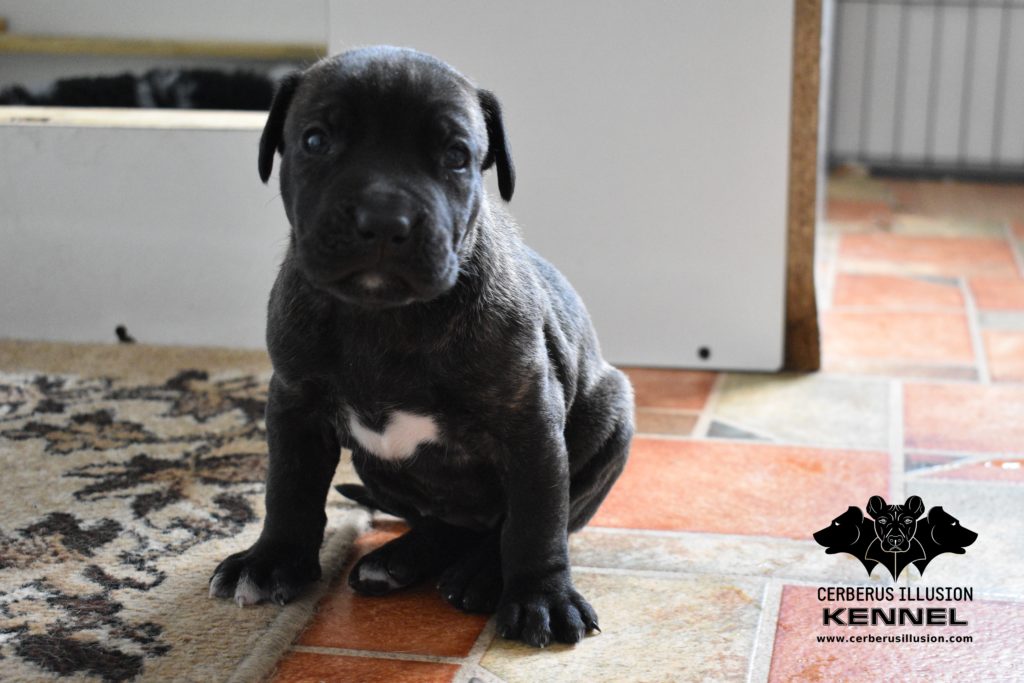 As a breeder, who is working with whole litters of puppies, I always choose only the perfect puppy for each future puppy owner. If there is not a perfect puppy for someone, I do not offer another puppy just to sell it. I rather recommend another breeder, who has puppies at the same time. So be prepared for plenty of question so as I can know you and your family, as well as the conditions where the puppy will live. If you will ask for a puppy for show and breeding, be prepared that I will offer you only such a puppy, which I would keep myself. I send only the best puppies for show and breeding, where the anatomy, movement and character must be all beautiful.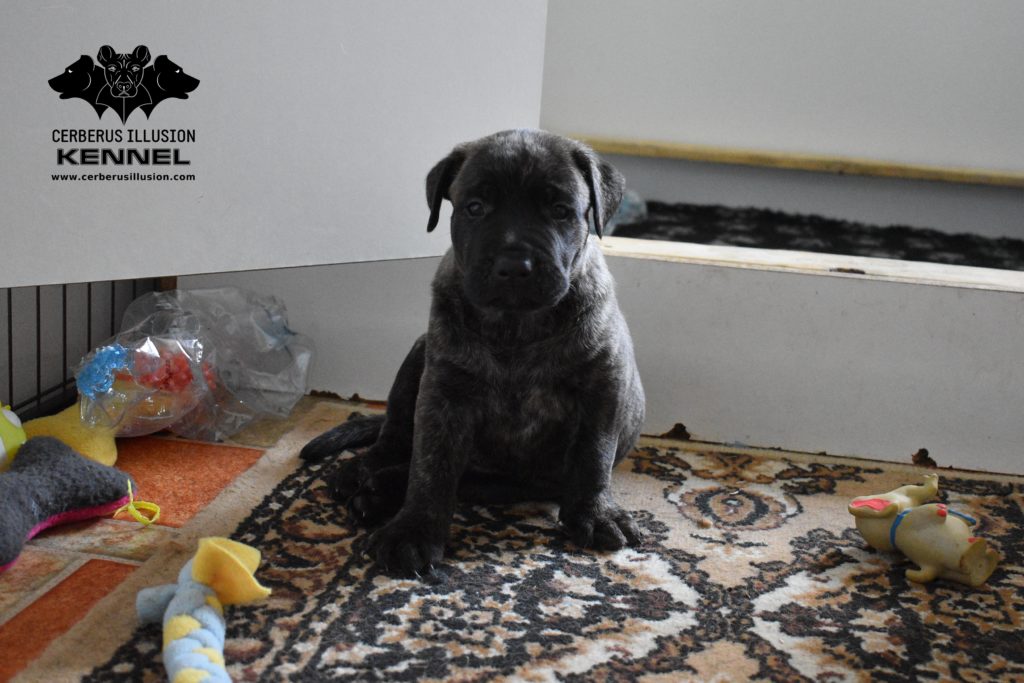 If you want a puppy for a certain kind of dog sport or work, I will offer you only a puppy, which will be suitable for it. Our puppies are being carefully watched and tested. This enables me to recognize, which puppy is talented in what field. Finally, each of us prefers different kind of character at our dogs. The character of each dog at all dog breeds is as unique as the character of every single person. A hyperactive person always in the movement will not be happy with a lazy dog, which will prefer lying on the sofa and being cuddled.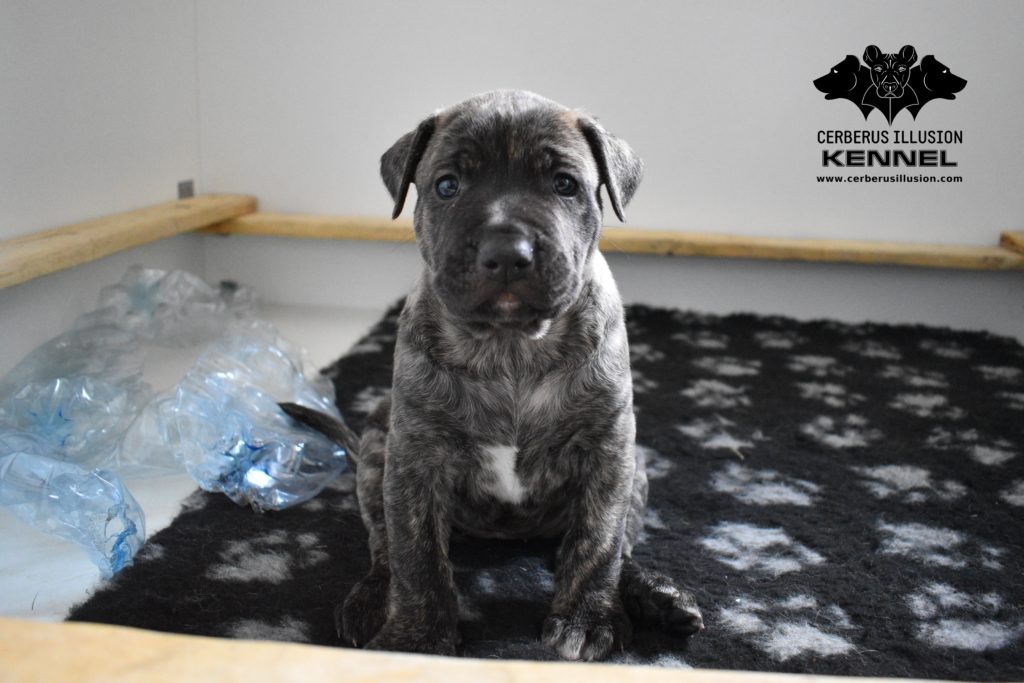 It is the same if you want only a family dog. I will want to know whether there is another dog or other animal in your family or whether you have children. If you have another dog, I will offer you a puppy that will get along well with your previous dog.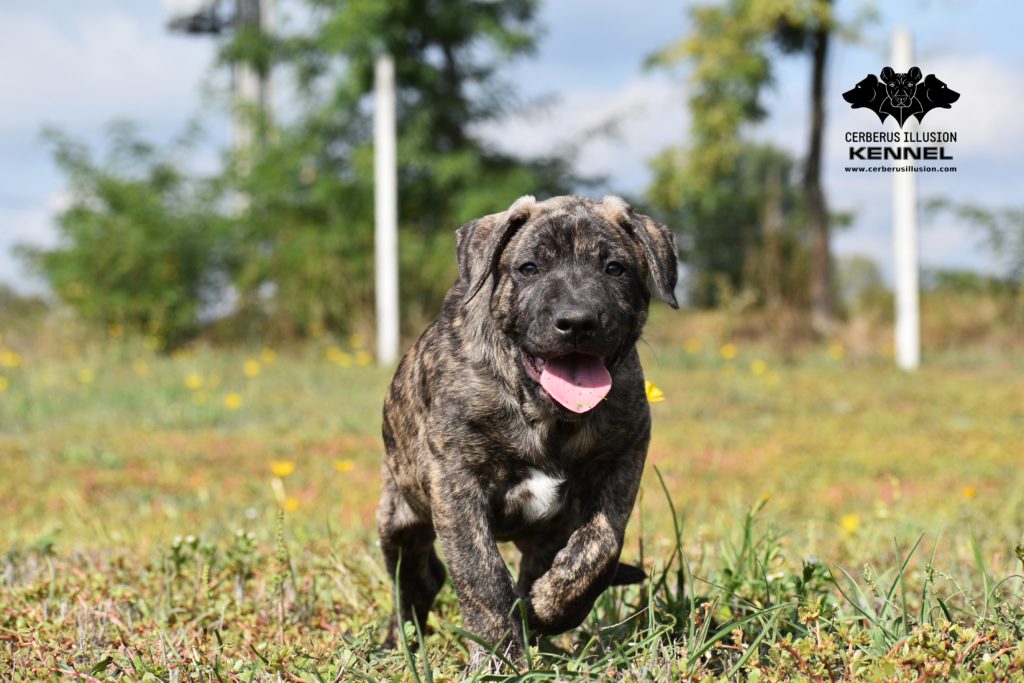 Feel free to read more about what you get with our puppies here.
Sire of E litter: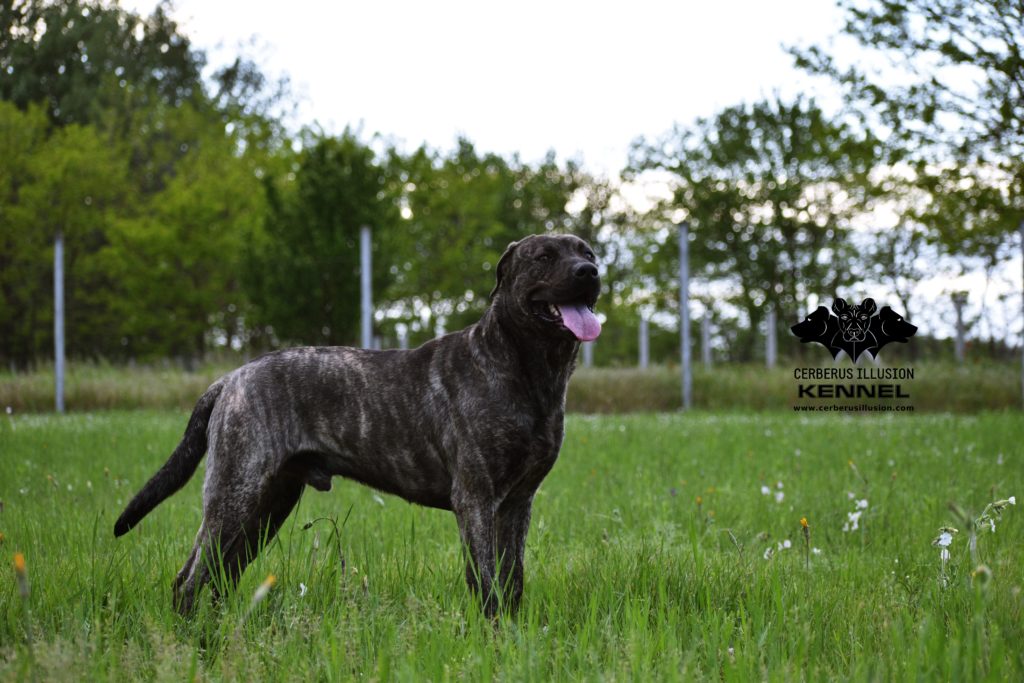 BEST CIMARRON URUGUAYO MALE IN EUROPE 2020
3rd BEST CIMARRON URUGUAYO JUNIOR IN EUROPE 2020
2nd BEST CIMARRON URUGUAYO PUPPY IN EUROPE 2019
Hungarian Molosser Club Best Breeder´s Group BIS 1st place 2019
Hungarian Molosser Club Minor Puppy & Puppy BIS 1st place 2019
HD-A/A (free of hip dysplasia – 6th generation of dogs with only HD-A in pedigree!!!)
ED-0/0 (free of elbow dysplasia)
Spine – excellent
Trained in obedience, tricks and protection.
Novice Trick dog (achieved at the age of 3 months)
Intermediate Trick dog (achieved at the age of 4 months)
Advanced Trick dog (achieved at the age of 5 months)
Novice Masters Trick Dog
Intermediate Masters Trick Dog
Alphabet Challenge
2K-9 Run Ruff
Dam of E litter: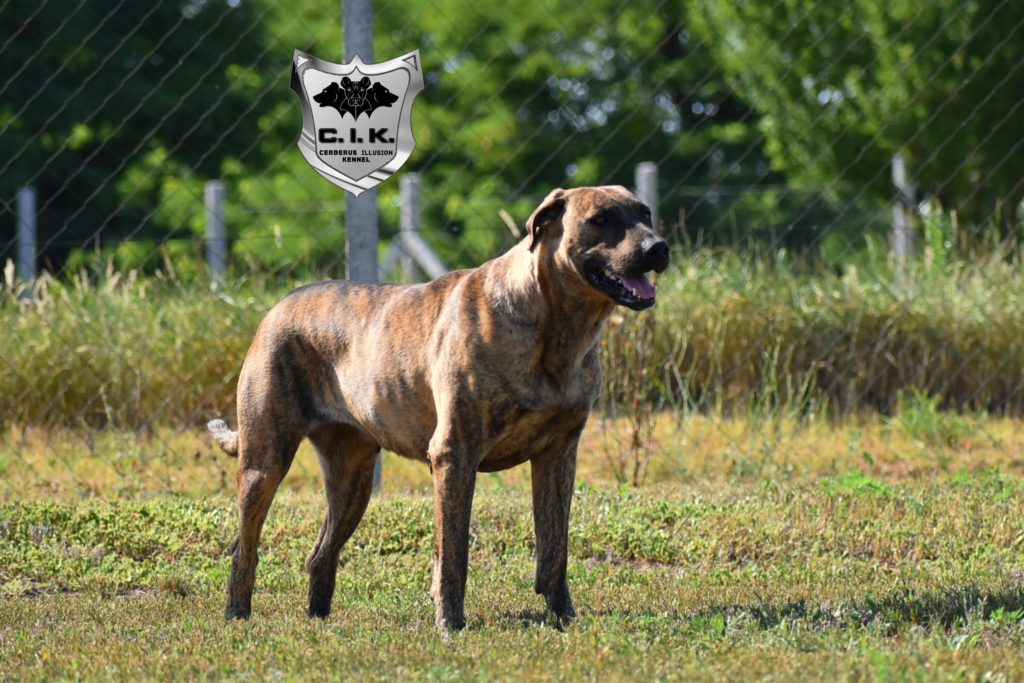 BEST CIMARRON URUGUAYO ADULT IN EUROPE 2020
BEST CIMARRON URUGUAYO FEMALE IN EUROPE 2020
2nd BEST CIMARRON URUGUAYO JUNIOR IN EUROPE 2018
2nd BEST CIMARRON URUGUAYO FEMALE IN EUROPE 2018
3rd BEST CIMARRON URUGUAYO ADULT IN EUROPE 2018
Hungarian Grand Champion
Hungarian Champion
Serbian Junior Champion
Hungarian Junior Champion
HD-A/A (free of hip dysplasia)
ED-0/0 (free of elbow dysplasia)
Spine – excellent
Trained in obedience and tricks.
Novice Trick dog
Intermediate Trick dog
Novice Masters Trick Dog
Alphabet Challenge
2K-9 Run Ruff