My destiny puppy
My destiny puppy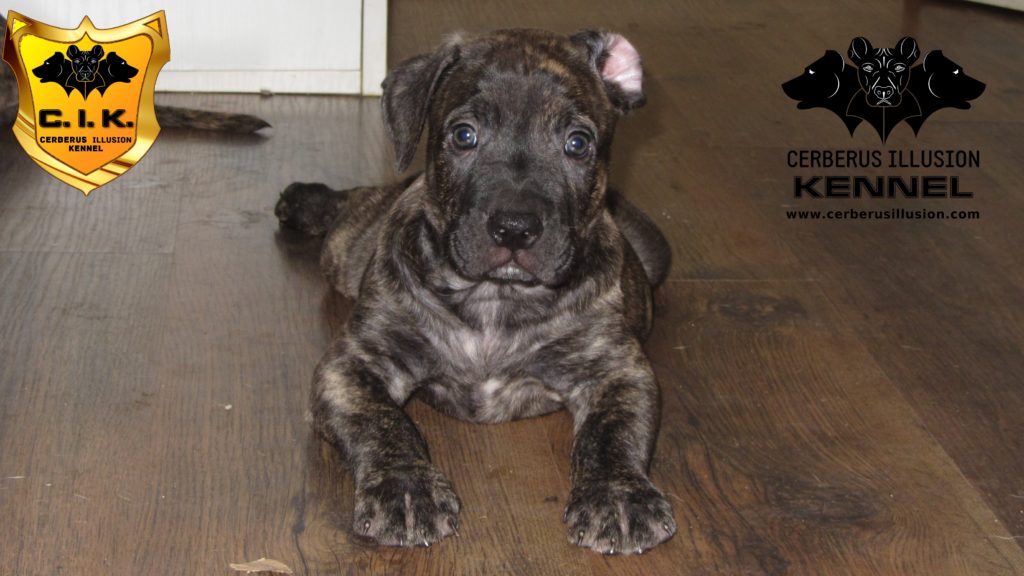 Years ago, I only wanted a male for Connie and Cora, but instead, I offered home also to Maura, who grew up with the chosen male. I cannot thank enough to the destiny, previous owner and the breeder of Maura so as she got to me. Sometimes strange things happen and we do not know why. Today I know, why it had to be like that. Thanks to this I have now my destiny puppy at home.
Breeding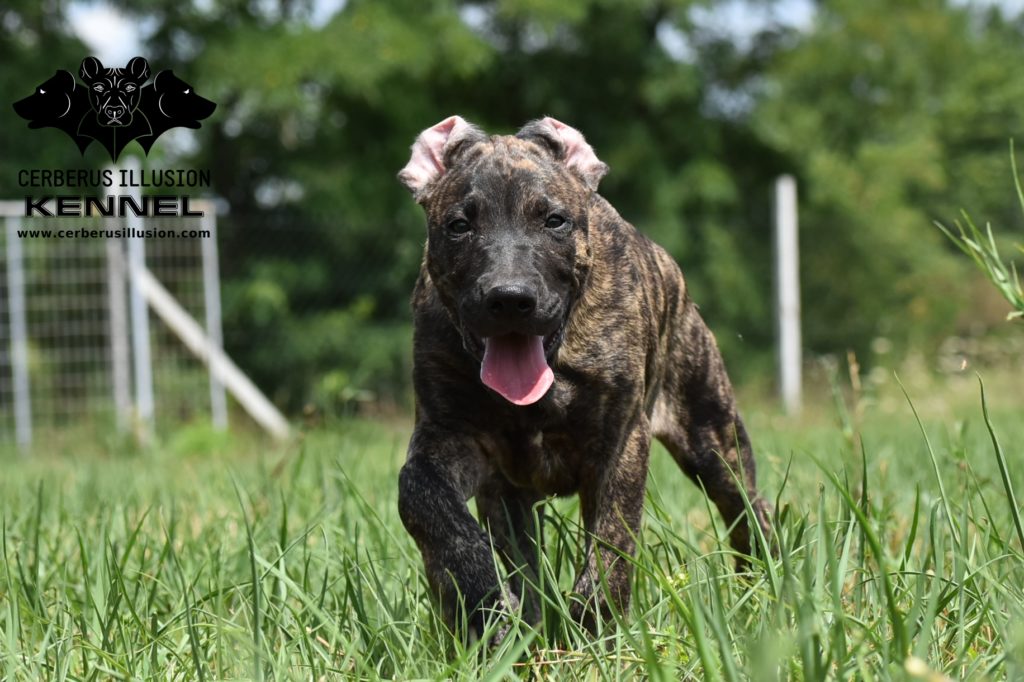 Breeding should be about improving. All breeders should work hard to keep the health of dogs excellent, preserve the working potential of working breeds, and improve the character and anatomy generation by generation. But how to improve a female, which is just perfect? A working breed should be eager to work, hungry to fulfill each command of the beloved owner and to pay attention all the time. Improving the working potential was the main aim of this litter.
I never repeat any litter even if some were really special. To keep each litter at my kennel unique, both parents must be selected very carefully. After I decided about the mother of my next litter – Maura – I had to search for a suitable male.
Choice of the male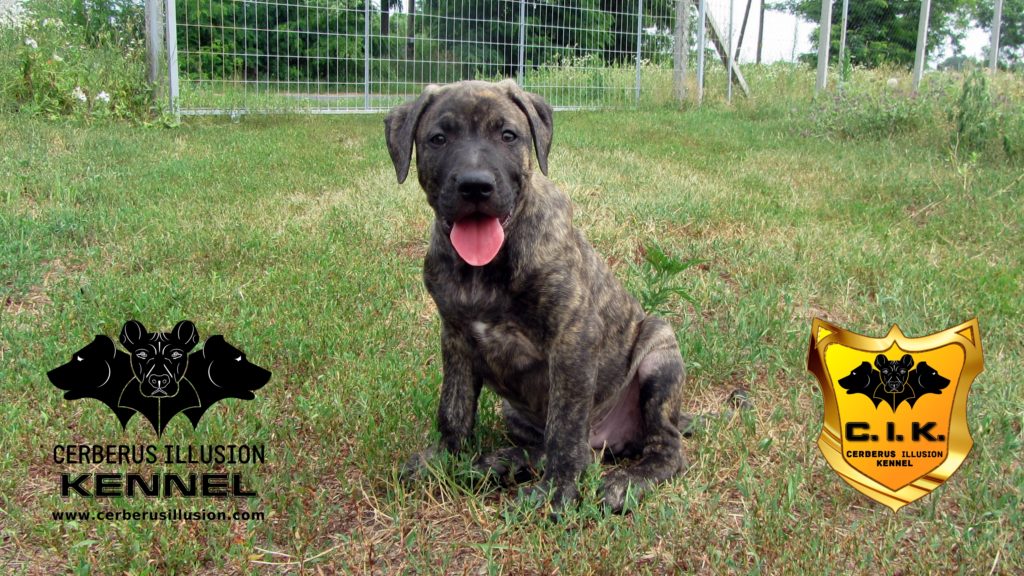 At the same time, the firstborn puppy from my kennel Anakin Cerberus Illusion got matured. The crazy little puppy grew up into a real champion. His character made him my best dog ever. His anatomy and beautiful movement caused he never lost at any dog show. I knew – his anatomy should have been the best to Maura.
By that time he was working like crazy with me, fulfilling each my wish, passing one working exam after another. As if reading my mind, he is always feeling what I am just feeling and acts according to it. A super dog! Thus Anakin was chosen as the father of this litter. D litter is the combination of the bloodlines of three excellent Uruguayan breeders. I used my second generation working dog as the father.
Anakin´s copy stays at home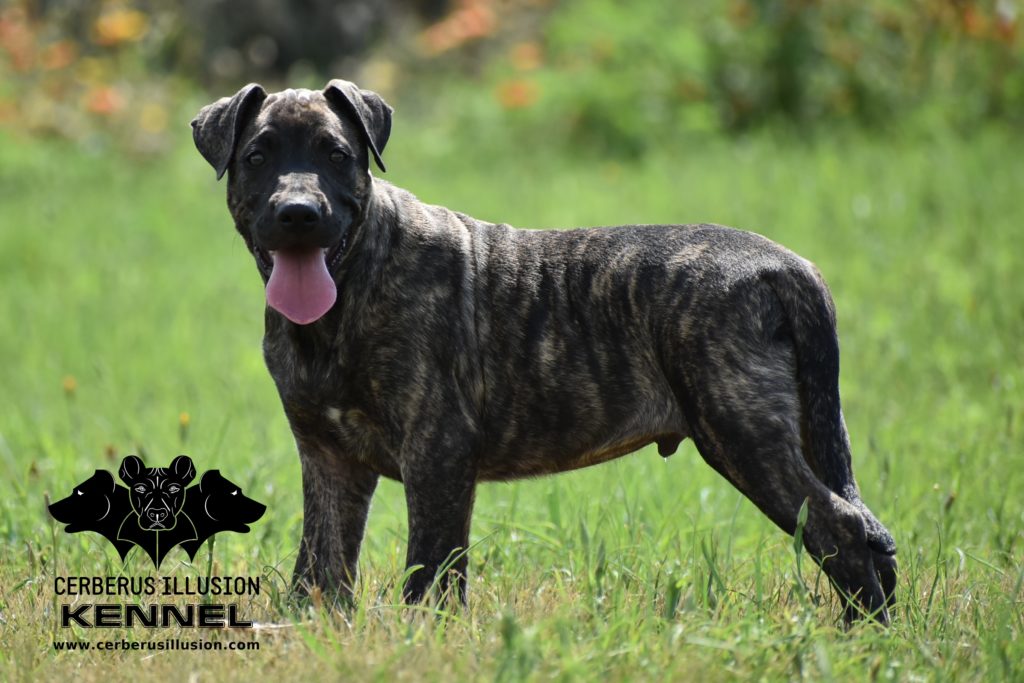 As a breeder, you have plenty of plans about your ideal future puppy. You have a picture of your dream puppy in your mind sooner than it is born. It was the same with me and my D litter.
When I decided to have a litter with Maura I told to myself, I would not keep any puppy from that litter as I was still working with my 4 young dogs. No way I would keep a male. Each time I asked Maura: "Will you have little Anakins and Mauras?" She replied: "Yes!". So I decided. If an anatomical copy of Anakin is born as a female, I will keep her. When Mara started to deliver the puppies, there were fawn males and females as well as brindle males when I asked her: "OK, and where is my dark brindle female?" Then she was born as the seventh our of eight puppies. I was happy. I had my dark brindle female. But I had not yet known, she is not my puppy as my destiny puppy will choose me.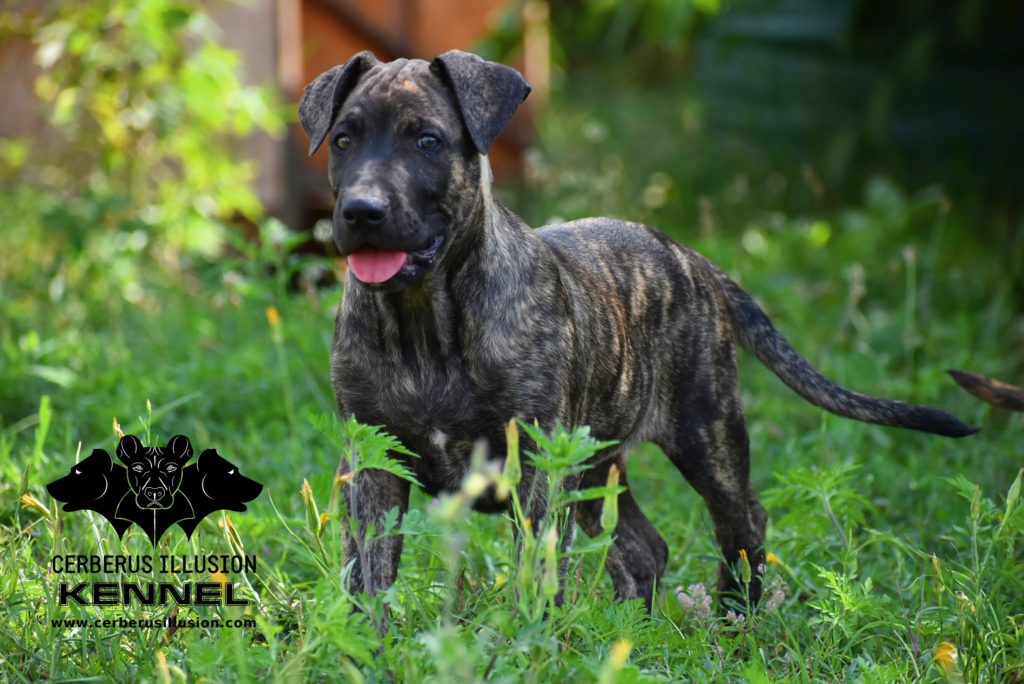 At each litter, I wait with the definitive choice of my puppy till the moment I can see their character, guarding ability and working potential. At the age of c. 2 weeks, the puppies started opening their eyes. It was the time when one got out of the whelping box and came to me instead of to its mother. I put him back and after a couple of seconds, he was back – out at me. One week later he came out also at night to sleep by my side…
Duncan – my destiny puppy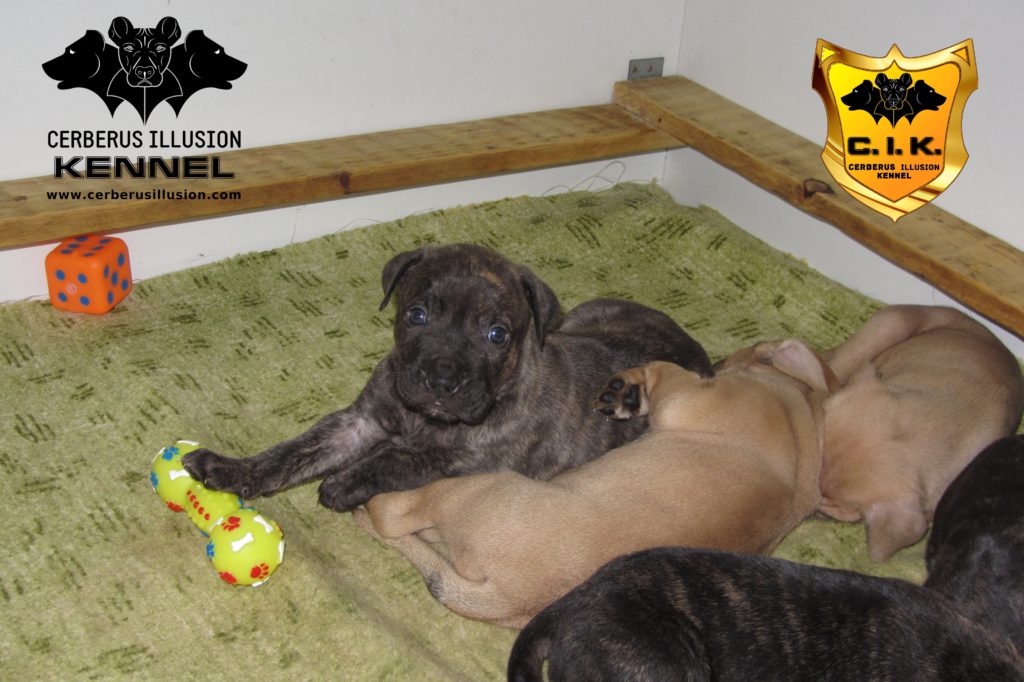 I am sure my scent had been already encoded in his genes somehow and he just knew I am his master. This puppy was feeling the bond between us two since the first moment. He was not just the anatomical copy of his father, he was much more. He was the copy of his soul, copy of his internal being which I love most on the Earth. The first moment he sat down watching me I knew he is mine forever as his father did the same. They just sit in front of you and wait for your command. In fact, this puppy was watching me all the time. Each time I had a look at the puppies – our eyes had met.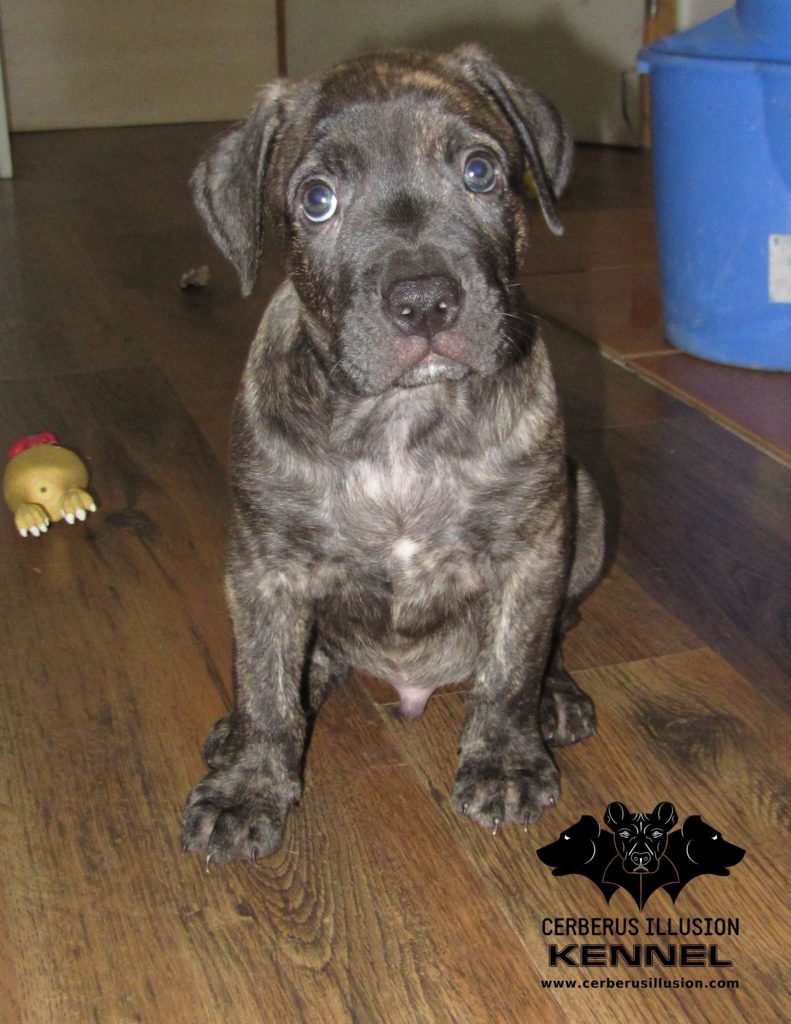 All puppies were usually in the whelping box but Duncan was usually out of it, next to my chair, sitting and waiting for the moment I look down and notice HE is there – by my side. He sometimes gently asked to take him up into my arms and fall asleep there. This is the way how a puppy can steel your hearth and you forget about the desired female which you had originally planned to keep at home and you decide for the fifth male 😀
I would lie claiming this was the only reason for choosing Duncan. This was only the beginning of this story 🙂 It is nice if a puppy wants to stay with me, but it does not guarantee it will be the ONE. But it will be another story…