BEULAH Cerberus Illusion
BEULAH Cerberus Illusion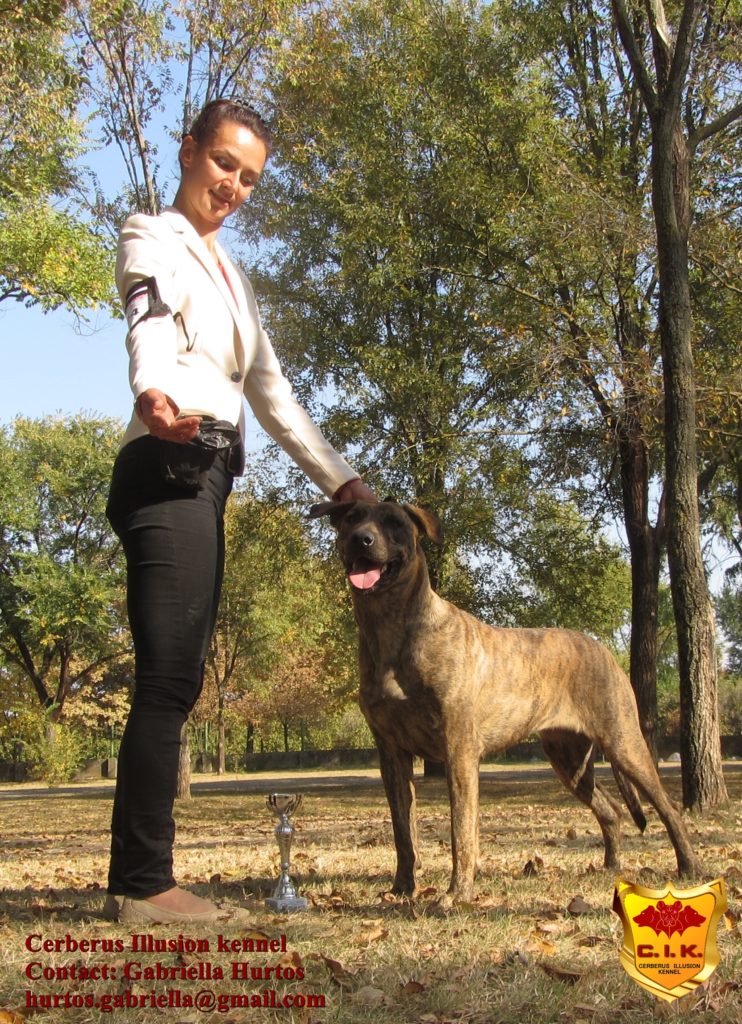 Beulah Cerberus Illusion alias "Baba" (meaning "Baby" or "Doll") is the puppy from B litter which was born and selected as the first one, who will stay at home. My choice was right. First I noticed this when she was a puppy. If her siblings had a quarrel, she just stand up over them and any problems were immediately solved without any noise. Second, I recognized that I made the best choice when we started dog shows. At dog shows she was never defeated by any other dog in spite of the fact that almost always she had to compete with other dogs. Third time, I new she was my best choice had been after the birth of her puppies. She gave me an extraordinary litter. Despite many obstacles she gave me 3 little genius dogs – the fourth generation of my working Cimarron Uruguayo dogs.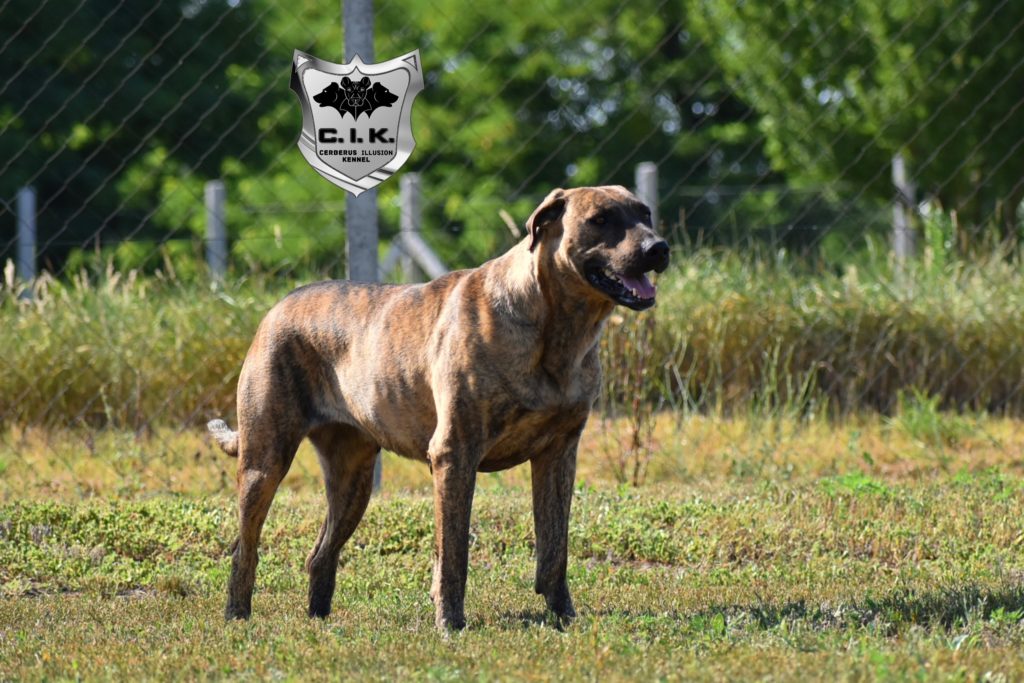 Character of Beulah Cerberus Illusion
It is not easy to describe the character of this girl. Beulah is the one, who will jump 2 meters high in order to protect me if someone looks over the fence. Such person will face her in an instance. The same moment, she is able to evaluate the situation and will cause no harm to a friend or family who just went by. Baba is the one, who will never harm a child, even if it will "attack" her at a dog show – runs fast directly to her and jumps around her neck to cuddle her. She stayed calm in such a situation. She just had a look telling "this child should have asked first if it can pet me".
Beulah is a very cute girl with those, who she knows and loves. In neutral territory she is open with all people. But at home, when she is guarding, she looks really serious. In thus situations nobody would want to make friends with her. She is one of my best guard dogs. She spends most time with her sister Belona, mother Cora and auntie Connie. The four guarding females are really a strong team.
Beulah is the alpha puppy in our B litter. She is friendly with other dogs but she is a dominant female. She never had to fight with any other dog to show her strength – it can be felt from her inside. Other dogs just come close to her and if she does not like their behavior, they can recognize in a moment that they should leave. Other dogs do what she wants.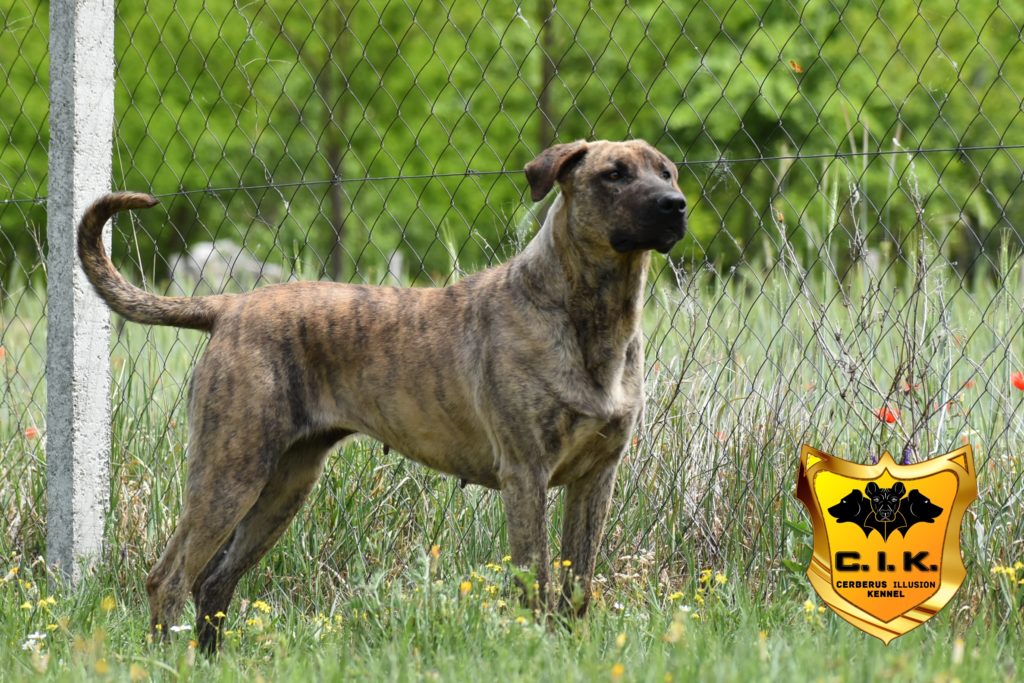 Dogs in love
Also the choice of the male for her was her own choice. She fell in love at the age of 3 years with Duncan Cerberus Illusion. He was not yet 1 year old by that time. He liked her as well. Approximately one year later the situation repeated. There are many males at home and when Beulah was in heat, as soon as she went out, she went directly to the kennel of Duncan. That was the moment when I could see two dogs in real love. They became the parents of our special F litter.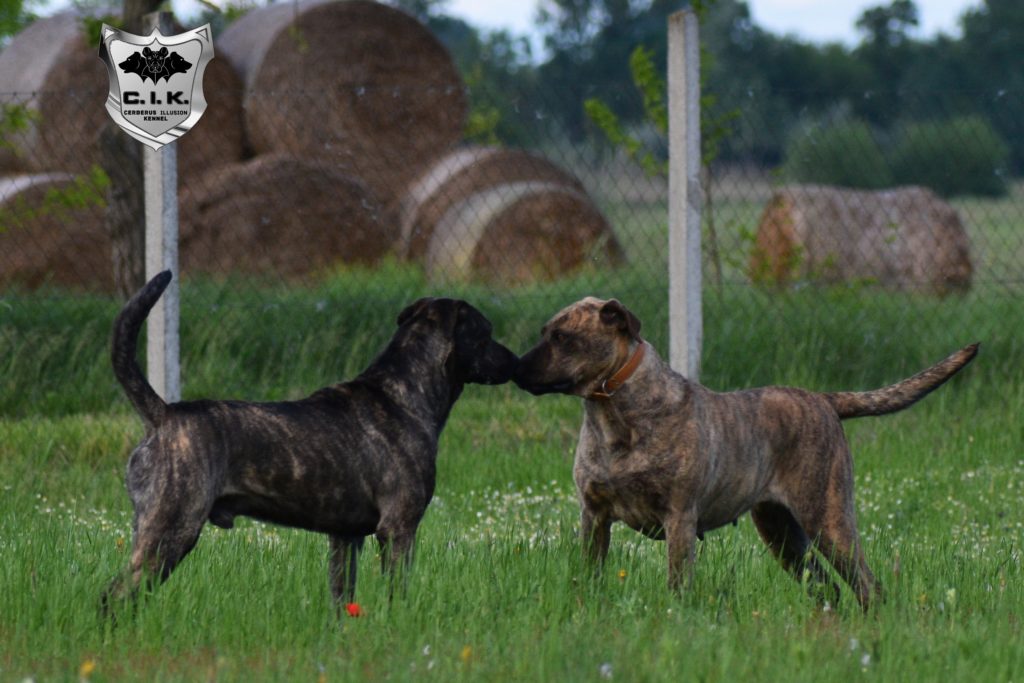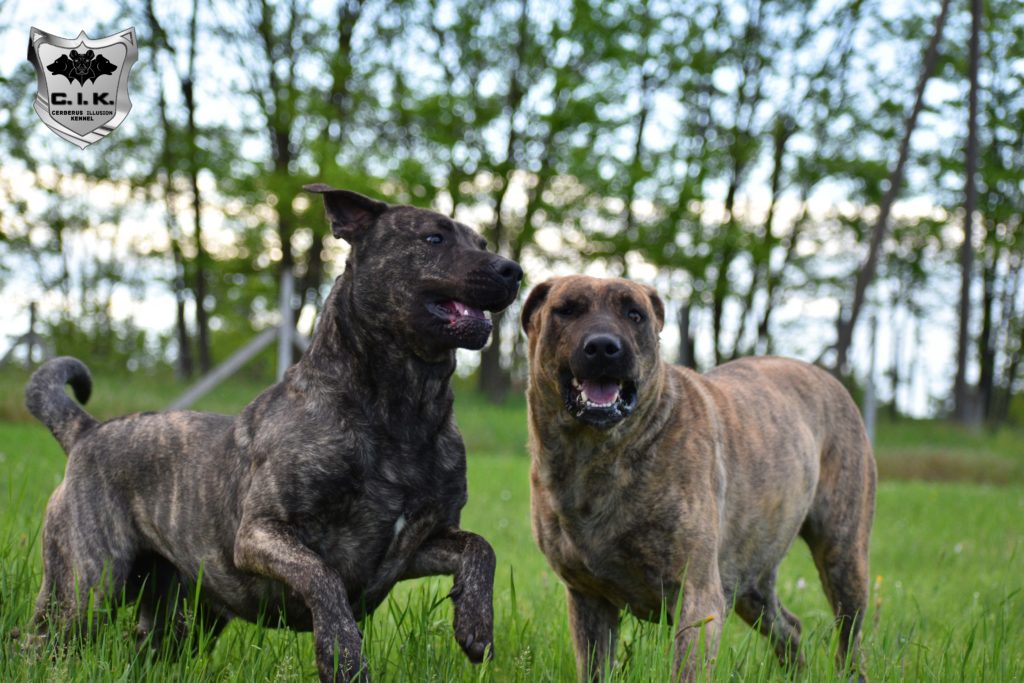 Work and training
BEULAH Cerberus Illusion (breeder: Gabriella Hurtos) first generation working Cimarron born in Cerberus Illusion. Trained in: obedience and trick dog. Some of our working videos are available also here.
Beulah is the first Cimarron Uruguayo female in the World with the following Trick dog titles:
Novice Trick dog
Intermediate Trick dog
Novice Masters Trick Dog
Alphabet Challenge
She also has other working titles:
Advanced Trick dog
2K-9 Run Ruff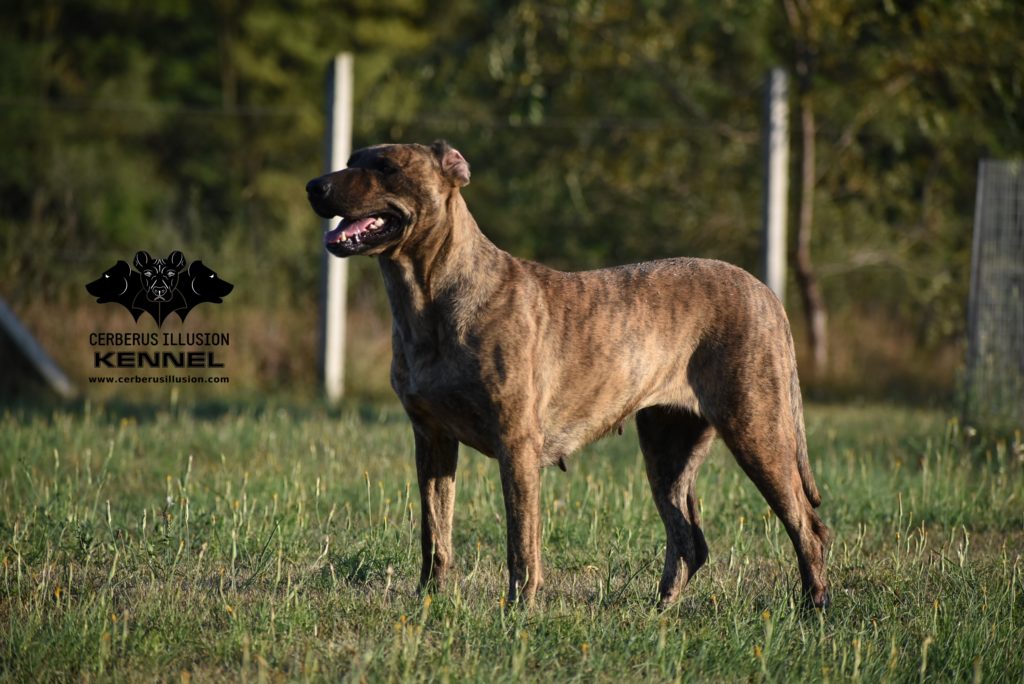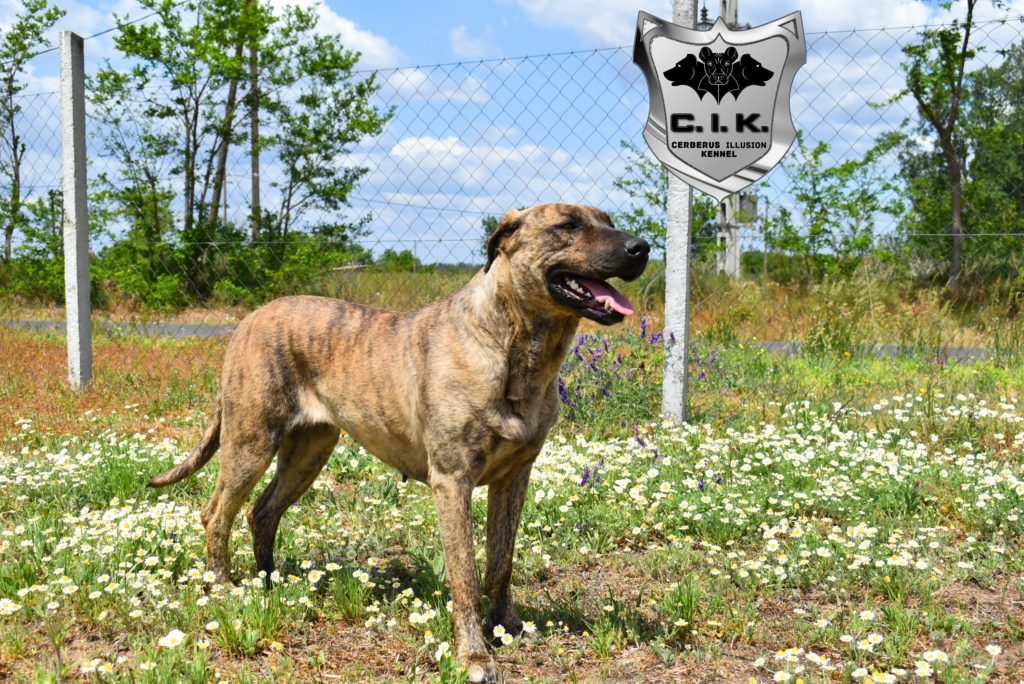 Show Results
BEST CIMARRON URUGUAYO ADULT IN EUROPE 2020
BEST CIMARRON URUGUAYO FEMALE IN EUROPE 2020
2nd BEST CIMARRON URUGUAYO JUNIOR IN EUROPE 2018
2nd BEST CIMARRON URUGUAYO FEMALE IN EUROPE 2018
3rd BEST CIMARRON URUGUAYO ADULT IN EUROPE 2018
Hungarian Grand Champion
Hungarian Champion
Serbian Junior Champion
Hungarian Junior Champion
4x HPJ, 2x PRM, 3x CAC, 4x CAC (champion class), 3x CACIB, 6x Junior BOB, 12x BOB (till end of 2020)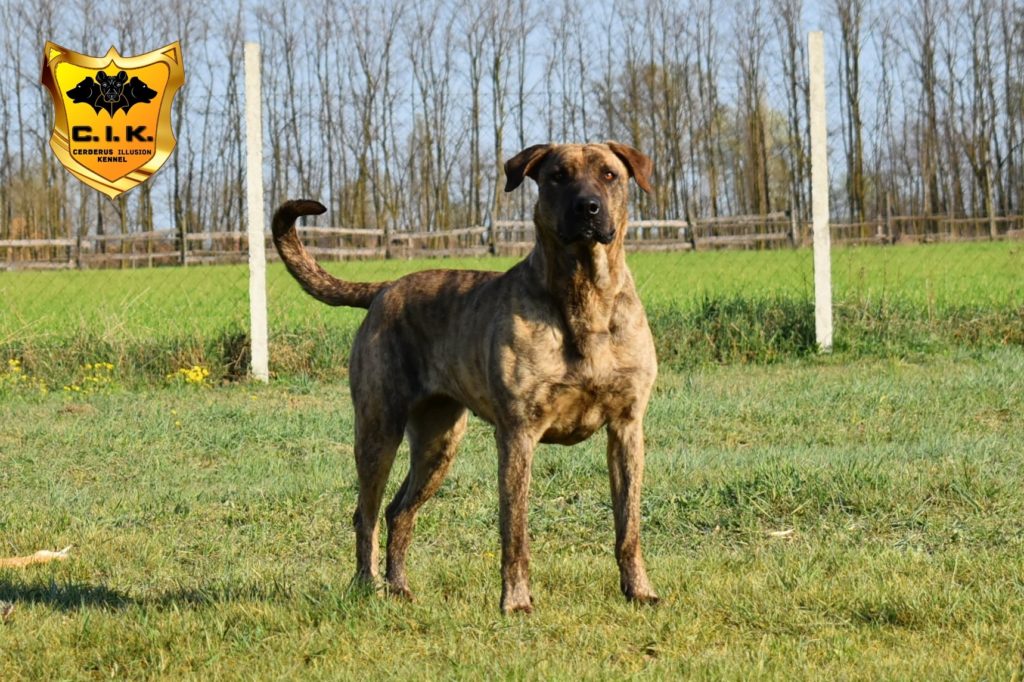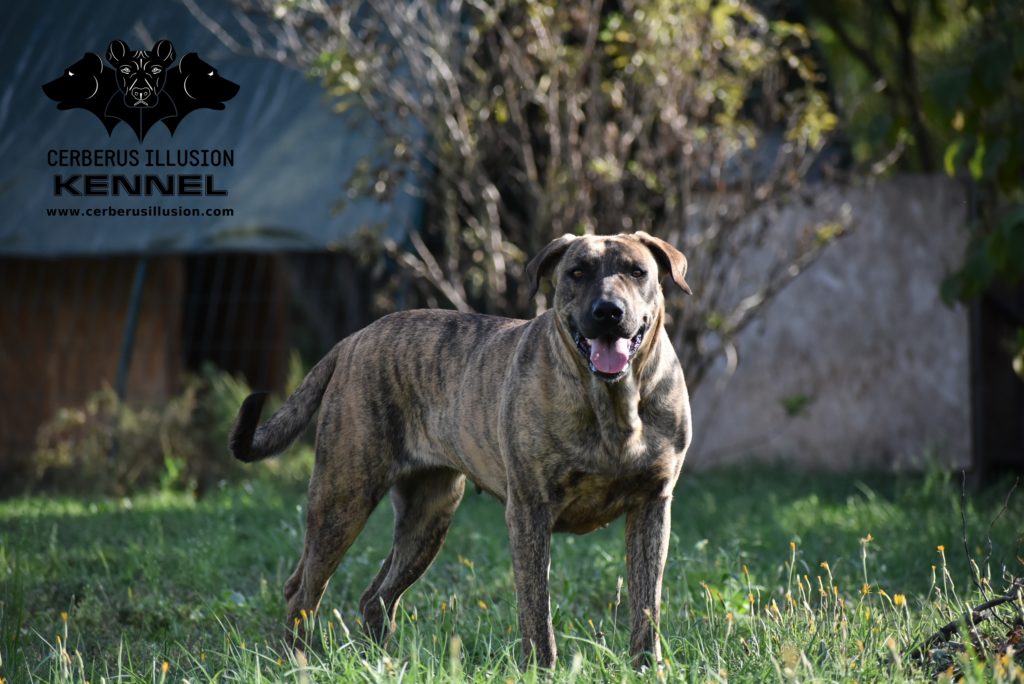 Health results: HD-A/A, ED-0/0, spine – excellent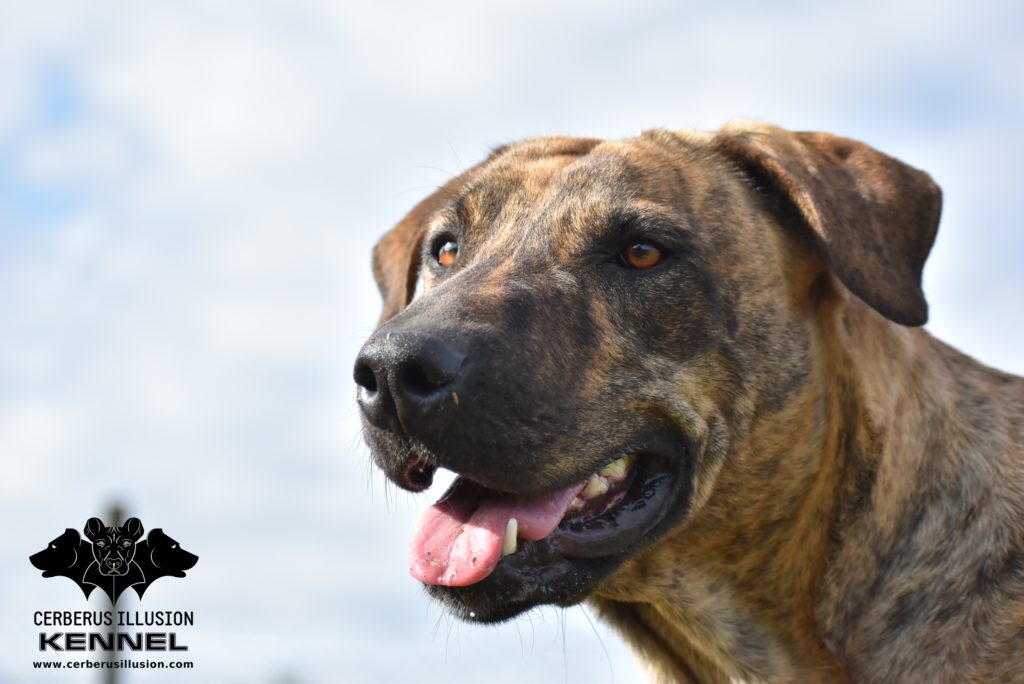 Parents:
HU GRCH HSCH RO CH HU CH SP JCH HMCW TINU De Aqueronte (import Uruguay, breeder: Adriana Romero Doldan)
x
HSCH HCH HJCH Cora