TOP Uruguayan Cimarron for sale
TOP Uruguayan Cimarron for sale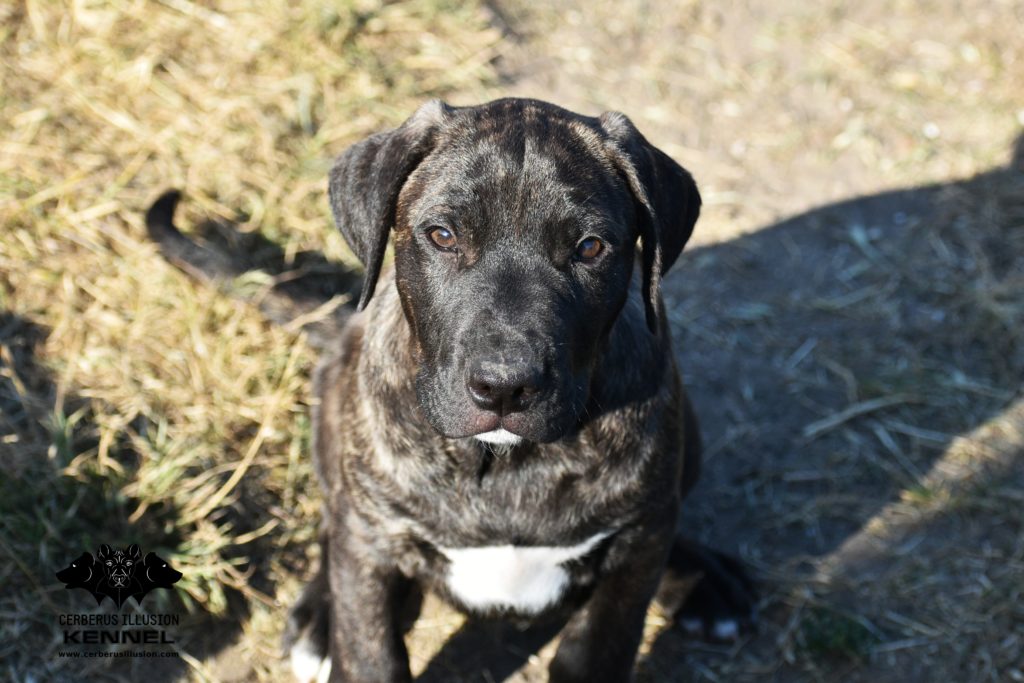 TOP Uruguayan Cimarron for sale from the best Uruguayan Cimarron kennel in Europe (rating 2018-2021). HADES Cerberus Illusion is a beautiful 4-month-old puppy with a wonderful open nature, who is extremely fond of people, likes to make friends and stays close to his master to fulfill his wishes all the time. He has had good basic socialization both inside and outside and has acquired basic hygiene habits (he poos at the same place outside). Hades is an extremely positive puppy, brave and very playful. He has a non-conflicting nature and gets along well with other dogs, so he is also suitable for a family that already has another dog.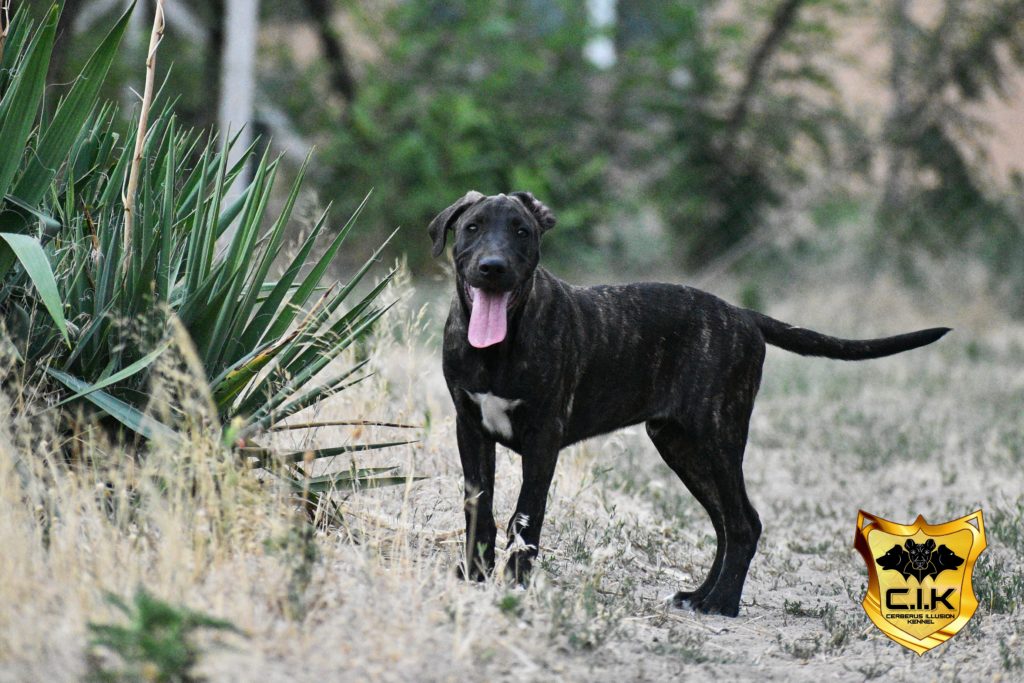 The character of Cimarrons from Cerberus Illusion kennel
The character is inherited similarly as the anatomy. This is the reason, why we include only exceptional dogs into the breeding. One is the biggest "teddy bear", who even as an eight-year-old dog thinks that he is a puppy, which can fit in her owner´s lap. The other is the best companion and protector. The third is a born genius who loves training tricks, obedience and protection. Except of it, he loves other dogs, he makes friends with each of them regardless the size and breed. These are three generations of dogs in Hades' paternal line.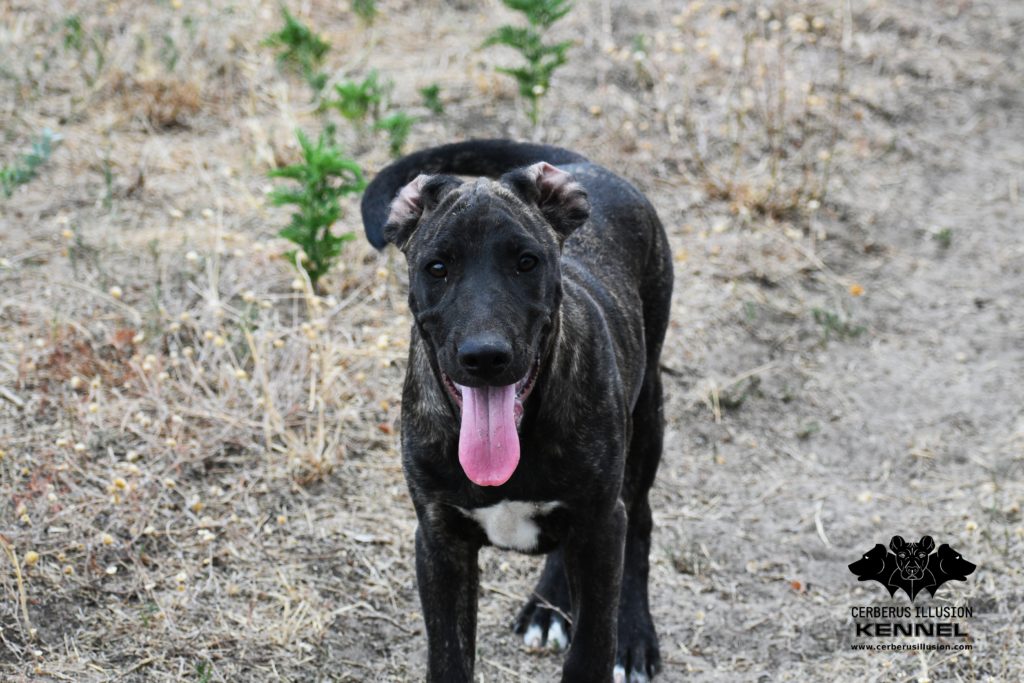 Among the bitches, there is one who thinks that humans are only there to pet her all the time. The other would be able to survive even in the jungle, find food and hide in front of predators. She can also reveal the character and intentions of people extremely accurately, which ultimately makes her an uncompromising guard dog. All of them are at our home!
Mother – "living treasure"
Hades' mother is Cora, who I simply call "my living treasure" because she is one of the best dogs I've ever had. Her sweet-hearted character and willingness to "do anything for me" make her a truly unique female. The puppies from her first litter inherited her wonderful character (I kept two females and one male at home). It was similar at her second, and at the same time last, litter (the only female that was born now will stay at home). Cora was the first female that came to me together with her sister Connie. Both were trained in obedience and tracking according to previous IPO 1 and protection training for practical use.
I wish to everybody who loves dogs to have such a dog with at least once in the life. I am lucky to have several really special dogs at home. Despite their beautiful anatomy, their character and willingness to cooperate with their master, and not their physical lookout, make them extraordinary. It doesn't matter if we go for a walk or plant trees together, they are always close and first they try to understand what we are doing and then to help. Hades is exactly this type of dog, so I believe his owner will get the best dog in his life with him!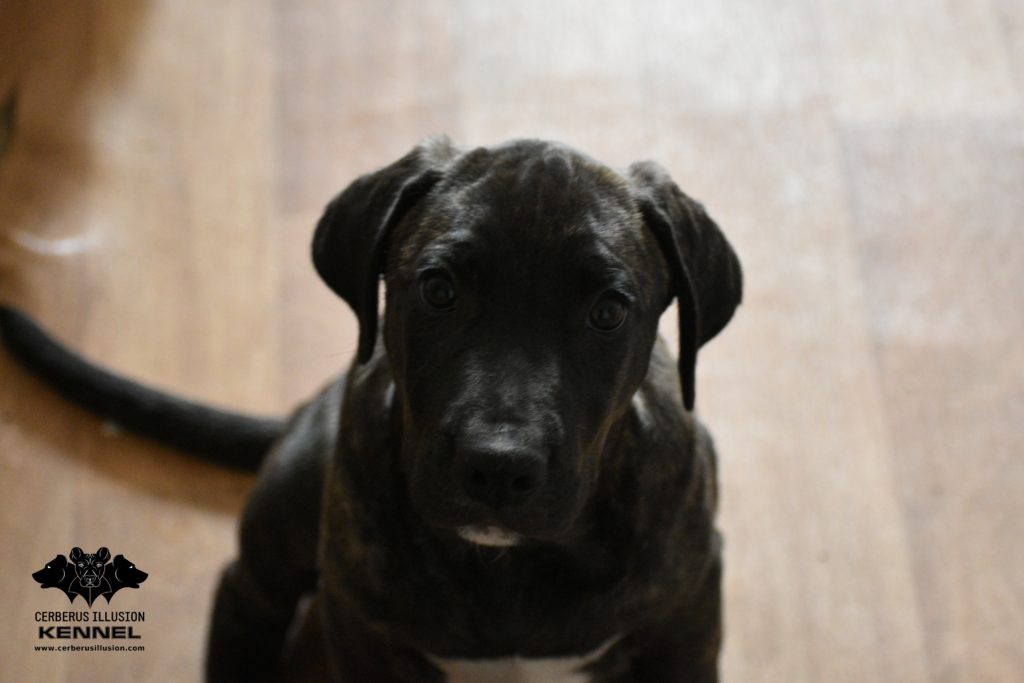 Hades constantly wags his tail, which brings a lot of joy and positive energy to the life of the whole family.
Working abilities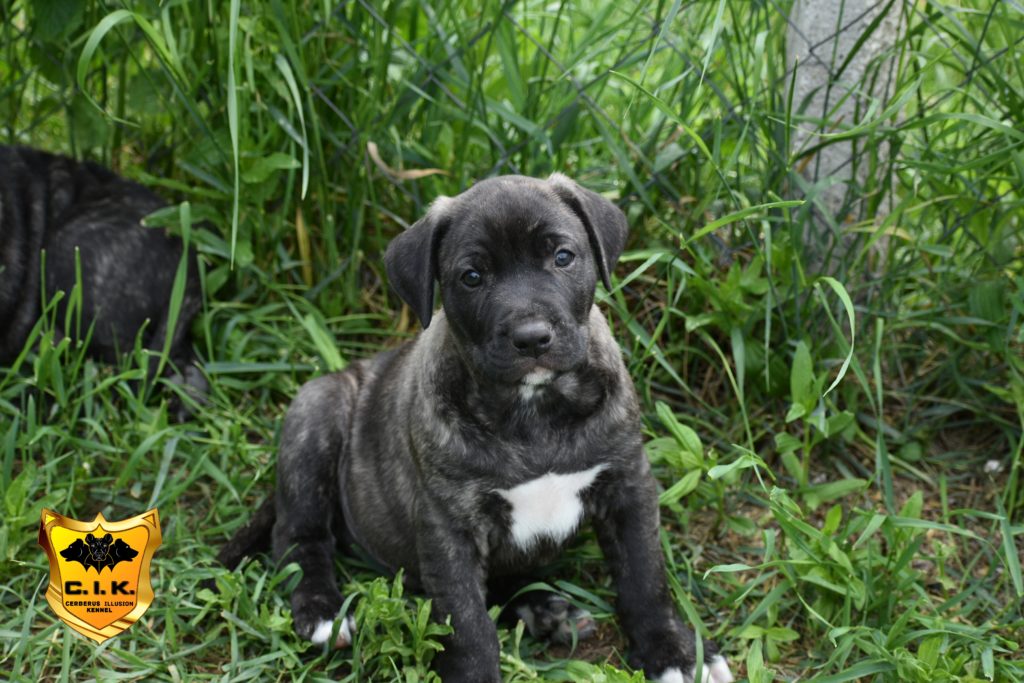 Hades as a top Uruguayan Cimarron is the 4th generation of my working Uruguayan Cimarrons. He is very attentive and learns fast! The owner will be able to use the versatile working potential of this dog, as he is suitable not only for obedience or trick training, but also tracking and protection. He uses his nose very well (we have already started search training) and has also a good prey drive. The working ability of our dogs improves from generation to generation and I am really proud of this, because it takes a lot of time and hard work to work with each dog to achieve better and better puppies!
Top Uruguayan Cimarron for sale – Hades Cerberus Illusion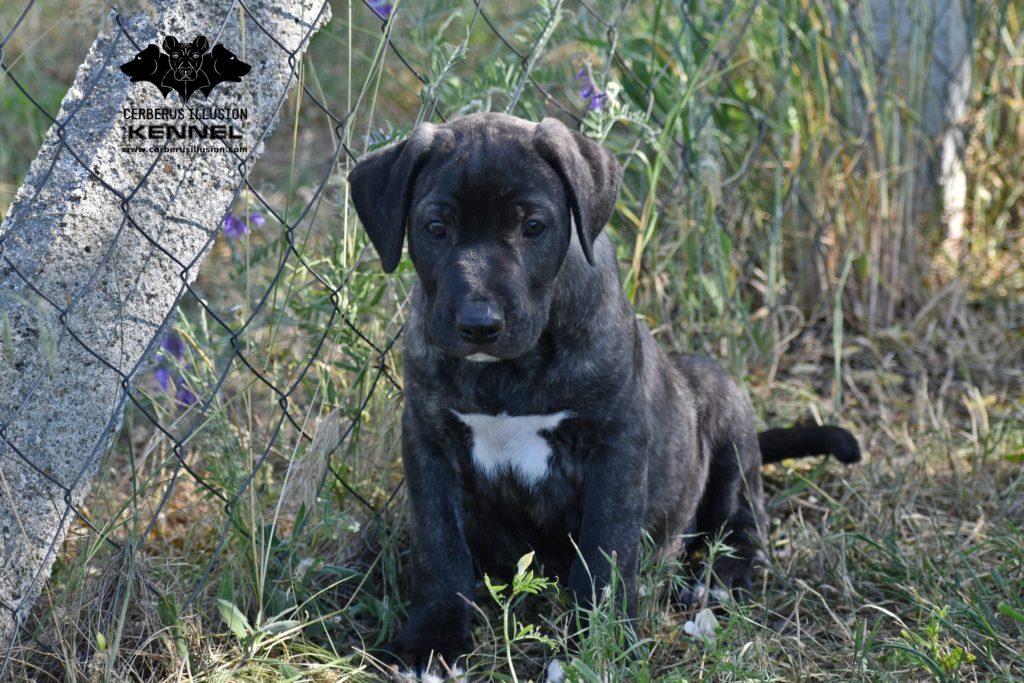 Feel free to contact me via e-mail or via social media if you think that you would be the best family for this special puppy and he could be your dream dog.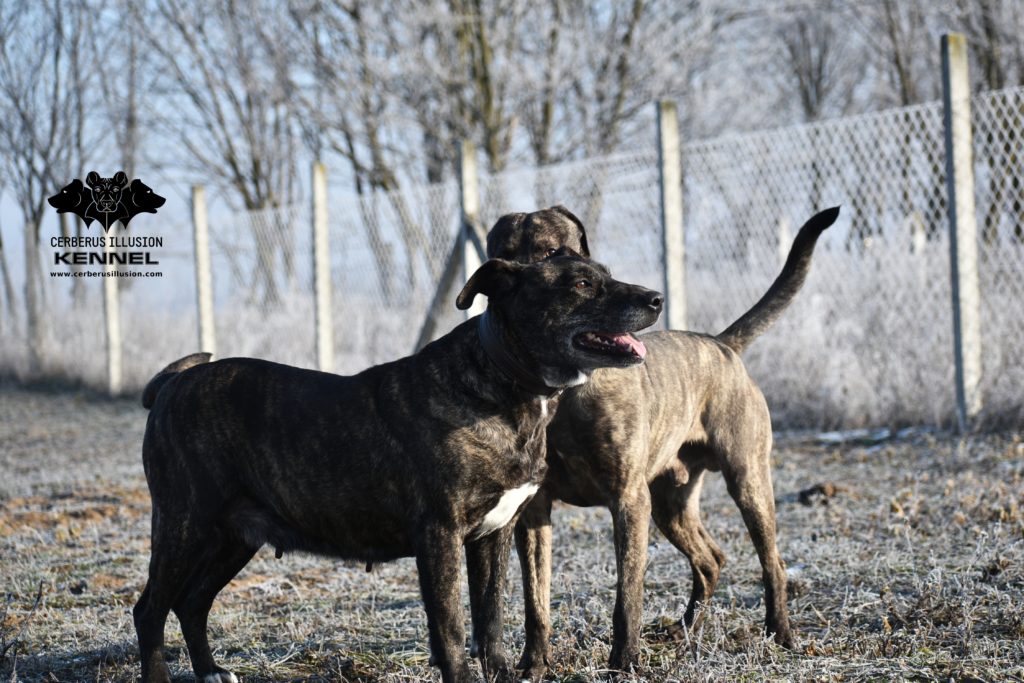 This puppy comes from a UNIQUE litter. Her parents were health tested with HD-A/A, ED-0/0 (i.e. free of hip and elbow dysplasia) and the spine x-ray results are also excellent! The father is in fact the 6th generation of Cimarrons with only HD-A dogs in the pedigree.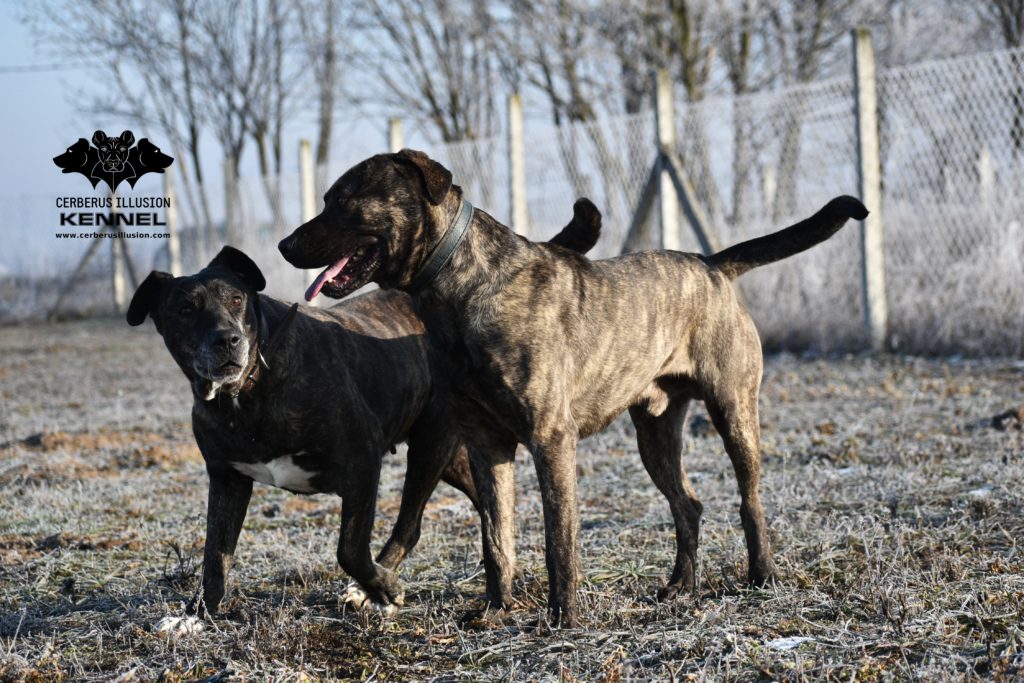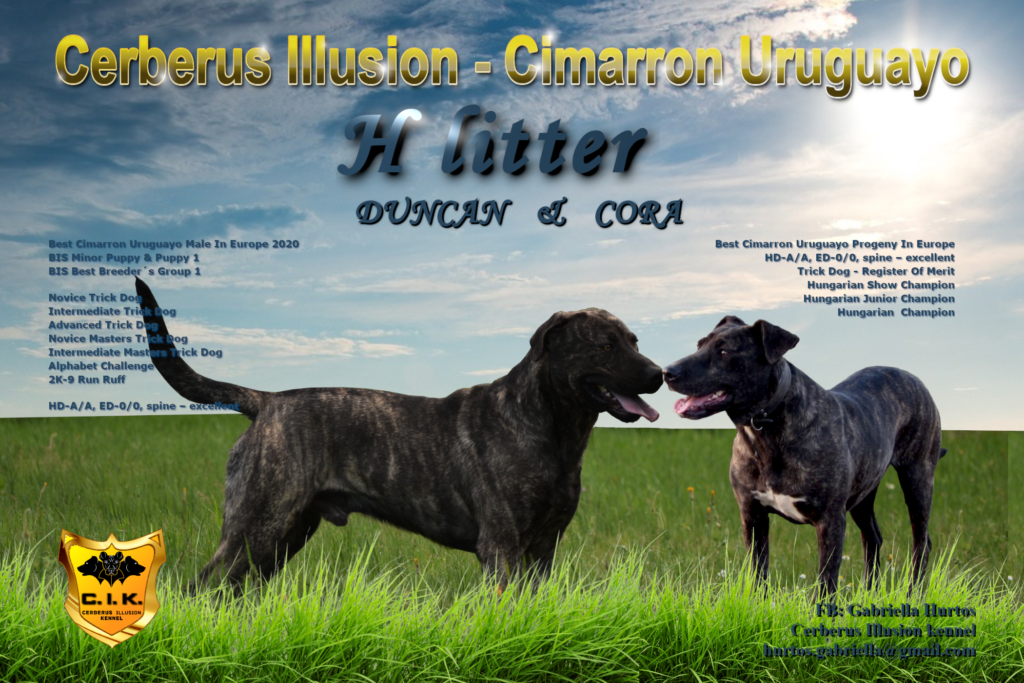 Sire of Hades: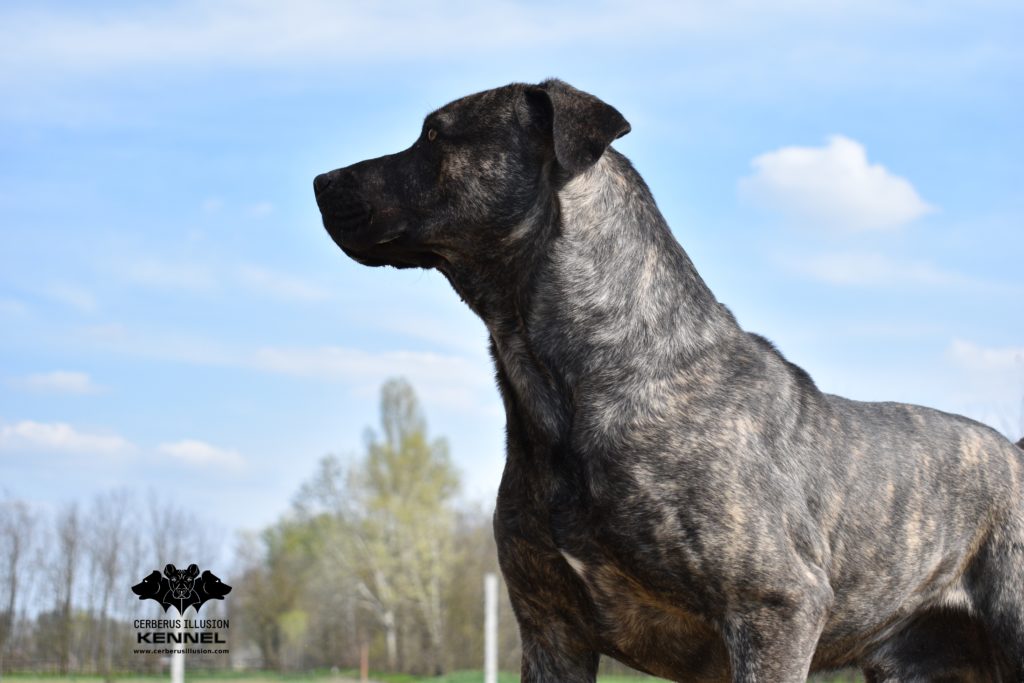 BEST CIMARRON URUGUAYO MALE IN EUROPE 2020
2nd BEST CIMARRON URUGUAYO PUPPY IN EUROPE 2019
3rd BEST CIMARRON URUGUAYO JUNIOR IN EUROPE 2020
Romanian Champion
Transylvanian Champion
Hungarian Molosser Club Best Breeder´s Group BIS 1st place 2019
Hungarian Molosser Club Puppy BIS 1st place 2019
HD-A/A – (free of hip dysplasia – 6th generation of dogs with only HD-A in pedigree!!!), ED-0/0 (free of elbow dysplasia), spine – excellent
Trained in obedience, fetching, protection and tricks.
Trick Dog – Register of Merit (producing excellent working puppies)
Novice Trick dog (achieved at the age of 3 months)
Intermediate Trick dog (achieved at the age of 4 months)
Advanced Trick dog (achieved at the age of 5 months)
Novice Masters Trick Dog
Intermediate Masters Trick Dog
Alphabet Challenge
2K-9 Run Ruff
Dam of Hades: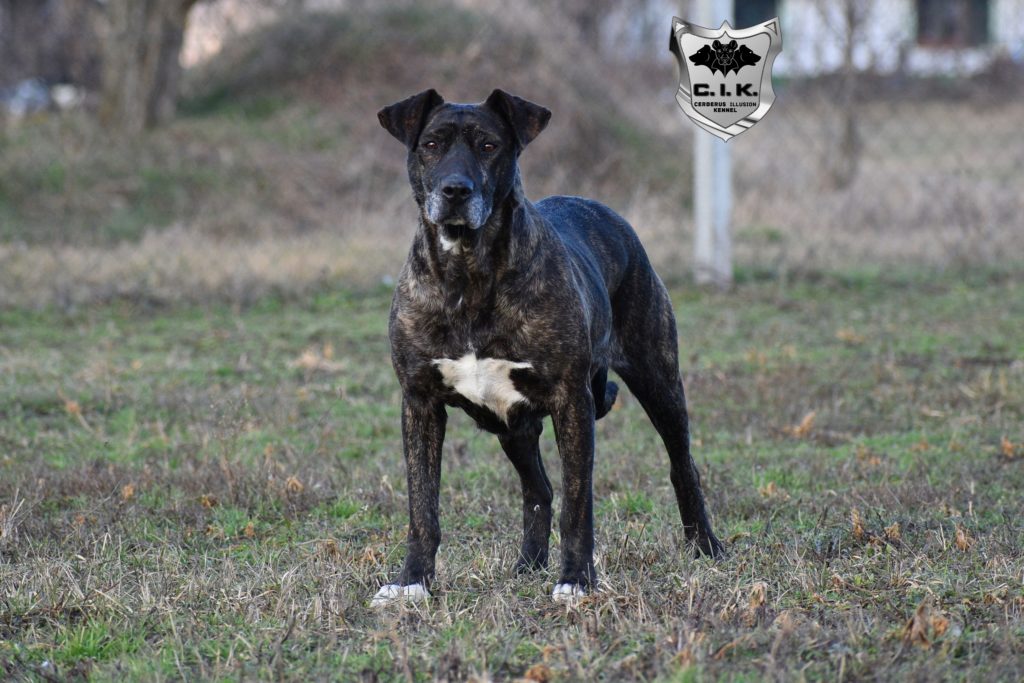 Cora
BEST CIMARRON URUGUAYO PROGENY IN EUROPE 2021
2nd BEST CIMARRON URUGUAYO PROGENY IN EUROPE 2020
2nd BEST CIMARRON URUGUAYO PROGENY IN EUROPE 2019
3rd BEST CIMARRON URUGUAYO PROGENY IN EUROPE 2018
Hungarian Show Champion
HCH
Hungarian Junior Champion
2x OMEK Grand Prix Winner 2015
Derby Winner 2015
Best Derby Winner 2015
Hungarian Molosser Club Winner 2016
Grand Prix Winner 2016
HD-A/A (free of hip dysplasia), ED-0/0 (free of elbow dysplasia), spine – excellent
Trained in obedience, tracking, protection and tricks.