The first "stolen" Cimarron Uruguayo puppy from Cerberus Illusion
The first "stolen" Cimarron Uruguayo puppy from Cerberus Illusion
Harry Potter and his story – Part 2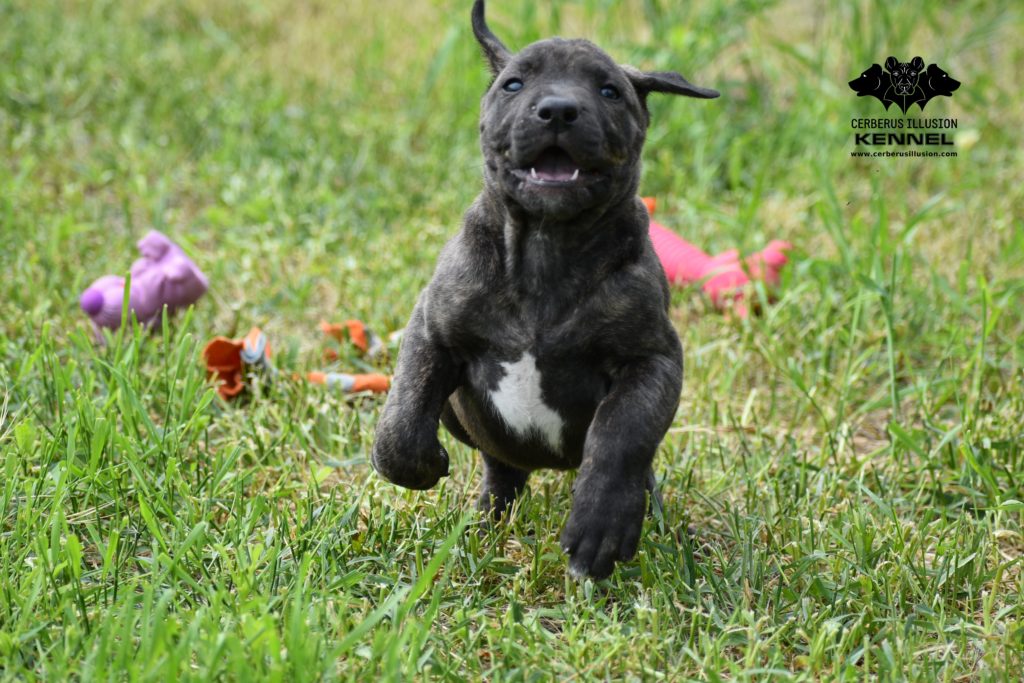 Harry Potter was not yet 3 months old when I got a message from his owner that he was stolen. This is a nightmare of anybody who loves a puppy. At the same time he was the first stolen Cimarron Uruguayo probably in the whole Europe. She told me that he was stolen from her own garden. She called the police and reported that somebody had stolen her Cimarron Uruguayo puppy. According to her words, the police confirmed that the grass behind the garden was trampled. But in fact nobody could know if a man or a dog caused it.
I immediately made a post and used the power of social media to find the puppy as soon as possible. Luckily many people shared the post and here I would like to thank to all of them once again. Thanks to them Potter was finally brought back to Amanda. But I would wish if he would stay in anybody´s hand rather than in the Amanda´s.
Stolen Cimarron Uruguayo vs the reality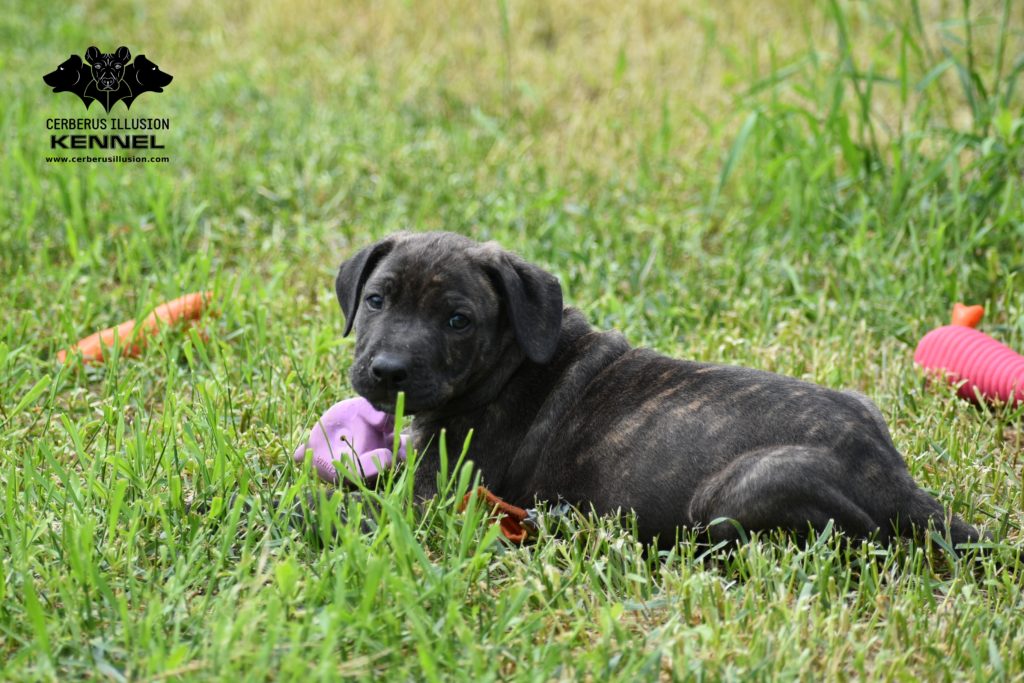 It was months later, when I was told the whole story – the real one. Amanda forgot to mention many facts. When Potter was "stolen" he was left there alone for two days while she was spending her time after work till late evening in pubs. Our puppies of this age eat three times a day. I could not imagine what this little boy had to feel and how seldom he got food or water (there was no water at Amanda´s home as I was later informed). I can imagine that the puppy maybe got breakfast, then she left to work and he was alone. After work she went to the pubs and she might have more important things after coming home late at night than spending time or feeding her puppy. Thus one morning she noticed – the puppy is missing.
Puppy escaped to save his own life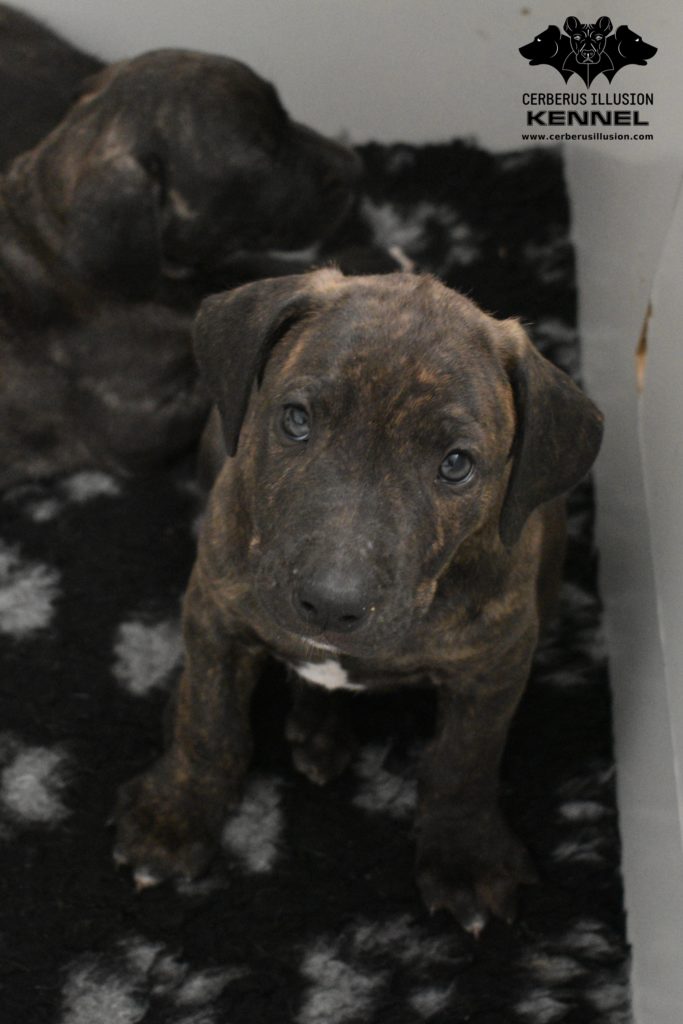 Cimarrons are a breed whose ancestors had to survive in the nature and later even the big dog killing of wild dogs in the territory of current Uruguay. Only the strongest, most intelligent and fittest could survive. I myself have several dogs with extraordinary survival instincts and I keep these dogs to pass this to their offspring. This time it was a 2,5 months old puppy who could recognize the danger. He could have die of hunger if he had stayed there. He escaped. Soon after his escape he ran directly under a truck. The truck driver knew well that locality. If he had let the puppy there a truck could have killed him soon. It was a busy road. He took the puppy into his truck and saved him. I never met this man personally but THANK YOU VERY MUCH!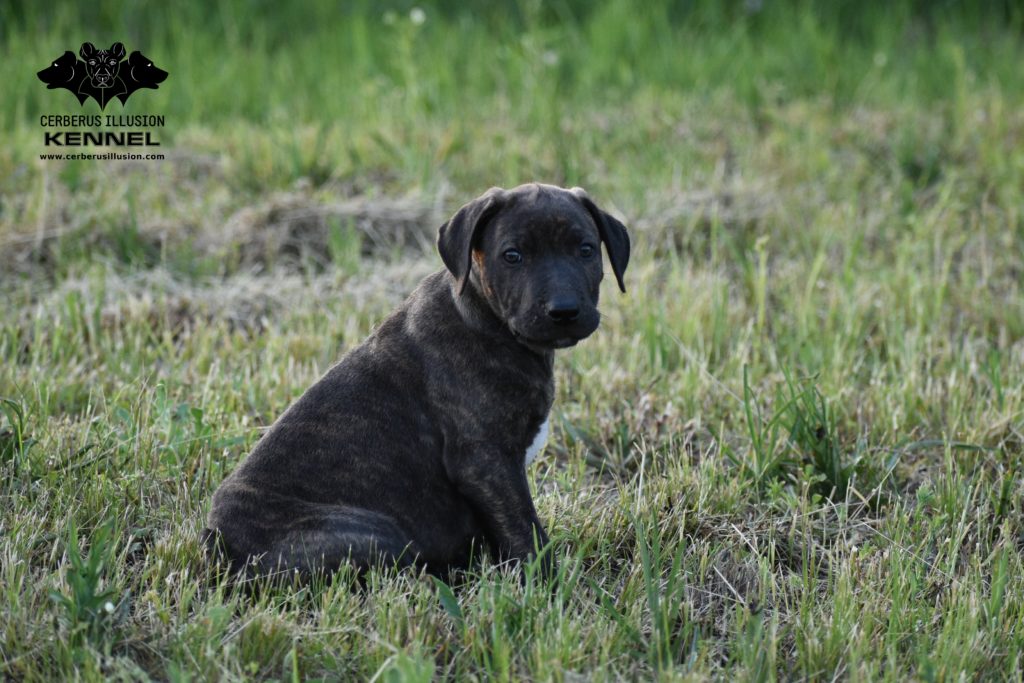 He bought him food, toys and took him with him for a trip. Potter had a great time. Unfortunately this man saw my post and thus he returned the puppy to Amanda. Potter was not happy when he saw her again.
To be continued…
---
All names were changed, including the name of the dog, who is the first saved Uruguayan Cimarron from our kennel.