Trick Dog Class 13
Trick Dog Class 13
CLASS 13 – Jump Over a Bar
HODINA 13. – Skok přes překážku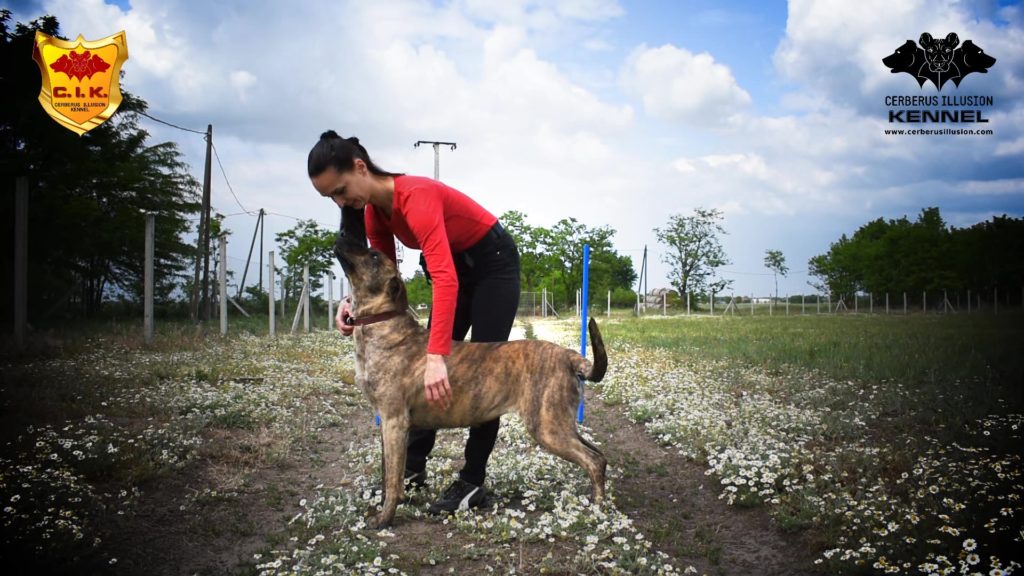 Let´s start the Novice Trick Dog Training with Certified Trick Dog Instructor and Cimarron Uruguayo dogs from Cerberus Illusion kennel.
We will continue with the trick: Jump Over a Bar (video below).
Začněme trénink Začátečnického Trikového Psa s Certifikovanou Instruktorkou Trikového Psa a s Uruguayskými Cimarrony z chovatelské stanice Cerberus Illusion.
Pokračujeme trikem: Skok přes překážku (video níže).
English
1/ Obtain a variety of small soft treats (small pieces of sausages).
2/ Stand with your dog in front of the bar, which is not too high and capture your dog's attention.
3/ Show the dog a treat.
4/ Lure your dog with the help of the treat in your hand so as he jumps over the bar. Your dog might intuitively follow the treat. If this will not work with your dog, you can use another training technique "do as I do". You can stand with your dog in from of the bar and jump over the bar yourself encouraging your dog to do the same.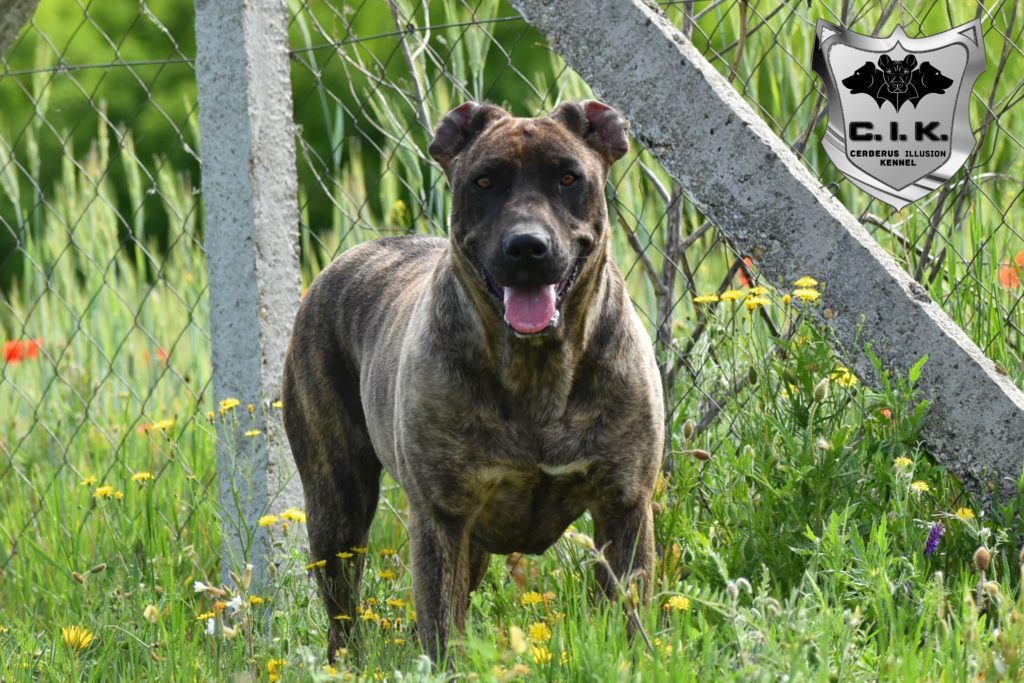 5/ You can use command "jump" or "hop" in the moment your dog is jumping.
6/ Reward your dog with a treat in the moment he jumps over the bar.
7/ Praise your dog's behavior.
8/ Repeat steps 2, 3, 4, 5, 6 and 7 a couple of times (no more then 2-3 minutes).
9/ Play with the dog so as he has positive feeling connected with the training.
Feel free to join EU Trick Dog Spark Team and do more with your dog!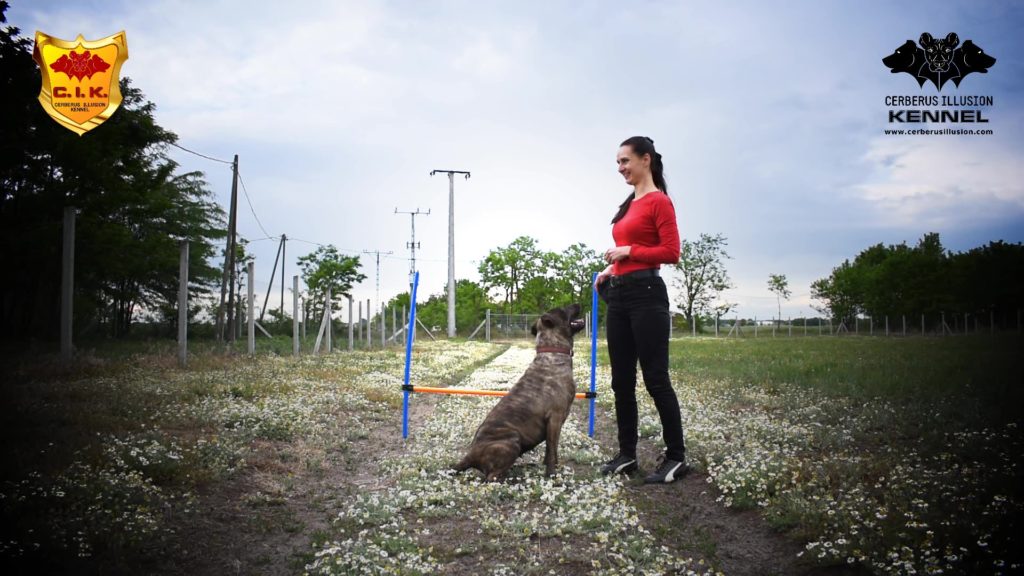 Česky
1/ Vezměte si různé drobné pamlsky (něco malé měkké jako např. párek, sýr, atd.).
2/ Postavte se se svým psem před ne příliš vysokou překážku a upoutejte jeho pozornost.
3/ Ukažte psovi pamlsek.
4 / Pomocí pamlsku v ruce zkuste pejska navést k tomu, aby přeskočil přes překážku. Váš pes by mohl intuitivně sledovat pamlsek a vykonat úkol. Pokud to ovšem nebude fungovat, můžete použít jinou tréninkovou techniku "dělej to, co já". Postavte se se svým psem před překážku a přeskočte ji povzbuzujíc svého psa, aby udělal totéž.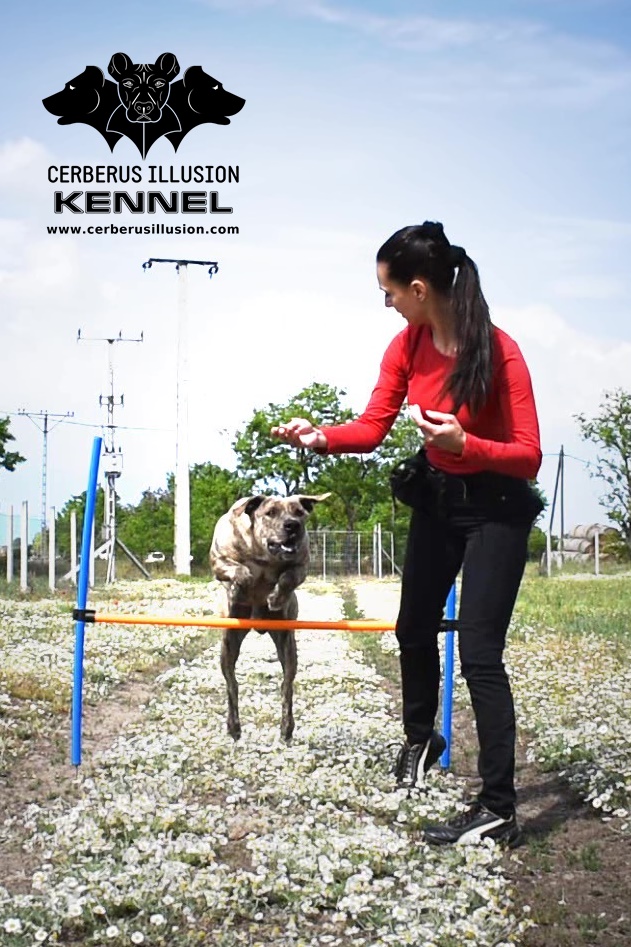 5 / Můžete použít příkaz "skoč" nebo "hop" v okamžiku, kdy váš pes skočí.
6 / Odměňte svého psa pamlskem v okamžiku, kdy přeskočí přes překážku.
7 / Chvalte chování svého psa.
8 / Několikrát (ne více než 2-3 minuty) opakujte kroky 2, 3, 4, 5, 6 a 7.
9 / Hrajte se s pejskem, aby mělo pozitivní pocit spojený s výcvikem.
Přidejte se k nám na Facebooku EU Trick Dog Spark Team a dělejte více se svým psem!