Trick Dog Class 12
Trick Dog Class 12
CLASS 12 – "Stacking (for conformation)"
HODINA 12. – "Postoj (na výstavu)"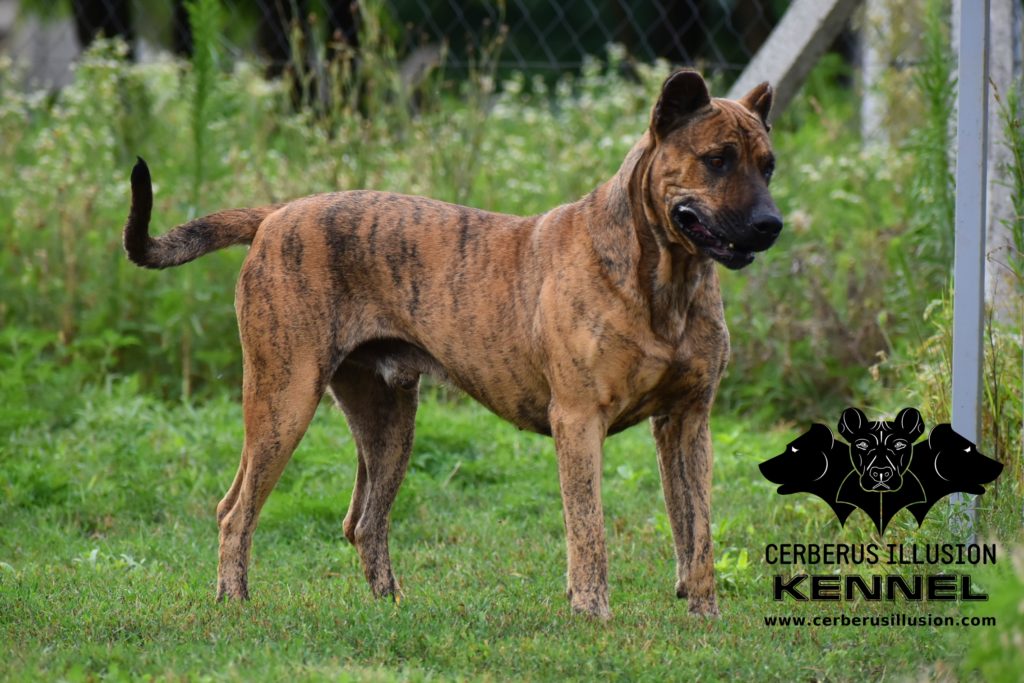 Let´s start the Novice Trick Dog Training with Certified Trick Dog Instructor and Cimarron Uruguayo dogs from Cerberus Illusion kennel.
We will continue with the trick: "Stacking (for conformation)" (video below).
Začněme trénink Začátečnického Trikového Psa s Certifikovanou Instruktorkou Trikového Psa a s Uruguayskými Cimarrony z chovatelské stanice Cerberus Illusion.
Pokračujeme trikem: "Postoj (na výstavu)" (video níže).
English
1/ Obtain a variety of small soft treats (small pieces of sausages).
2/ You can leash your dog to better control it while teaching stacking (for conformation).
3/ When your dog is just standing, command him to "stand" and give a treat to your dog.
4/ Say "stay" and hold your hand with other pieces of treat in front of your dog´s nose. Wait a bit and after a couple of seconds give another treat, wait again and reward your dog while it is still standing.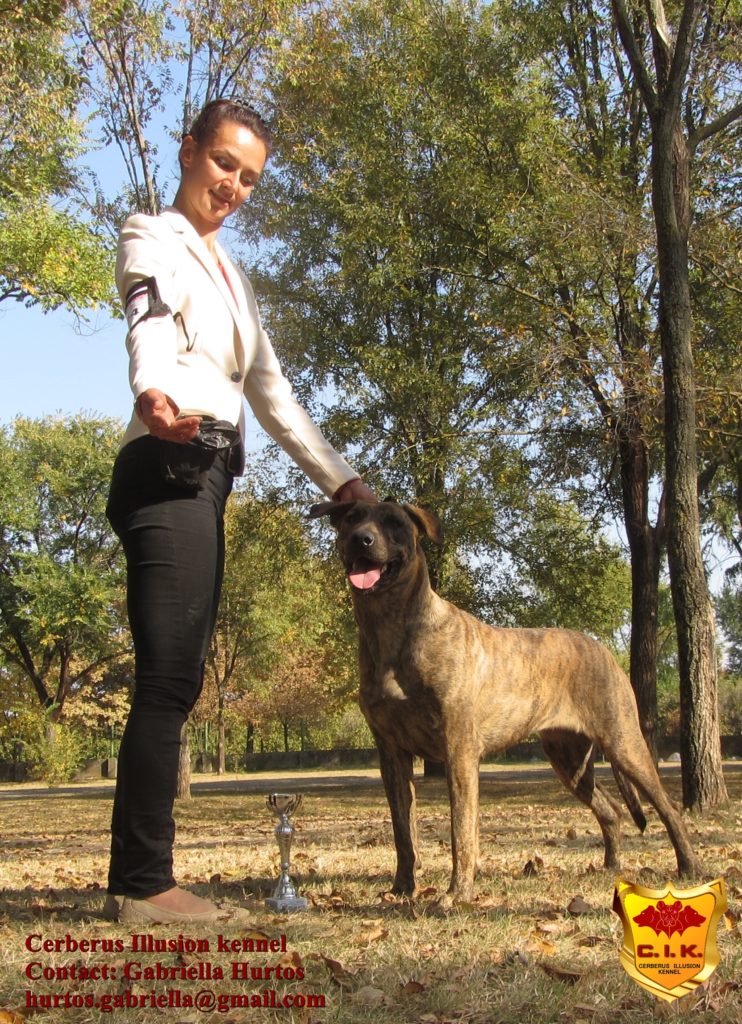 Later you can correct the position of front and then the hind legs so as your dog gets into the correct position of stacking (for conformation). It is important your dog gets used to you touching his legs before you will train this. At the beginning, you can touch his legs while feeding him so as he connects tour touch with something positive (food).
5/ Before your dog moves (start walking, sits or lies down etc.), release your dog from the standing position and praise it verbally by words like "good", "clever boy", "yes" etc.
6/ Play with your dog so as he has a positive feeling connected with the training.
7/ Repeat steps 3, 4, 5 and 6 a couple of times (no more than 2-3 minutes).
Feel free to join EU Trick Dog Spark Team and do more with your dog!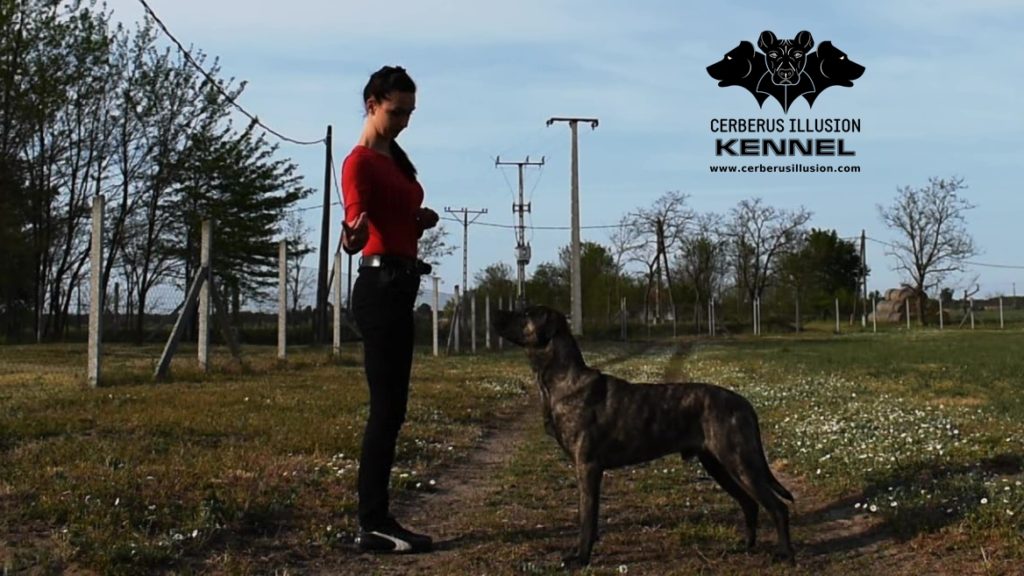 Česky
1/ Vezměte si různé drobné pamlsky (něco malé měkké jako např. párek, sýr, atd.).
2/ Kvůli lepší ovladatelnosti můžete mít během učení výstavního postoje psa na vodítku.
3/ Když pejsek stojí, řeknete povel "stůj" a odměňte ho pamlskem.
4/ Řekněte povel "zůstaň" a držte svou ruku s pamlskem před nosem psa. Počkejte chvilku a po několika sekundách odměňte pejska pamlskem, počkejte znovu a odměňte psa znova, kým stojí.
Později můžete upravovat polohu předních a pak zadních nohou tak, aby se pejsek dostal do správného výstavního postoje. Je důležité, aby si pes zvykl, že se dotýkáte jeho nohou, než ho tento trik budete trénovat. Na začátku se můžete dotýkat jeho nohou při krmení, aby si tyhle dotyky spojil s něčím pozitivním (jídlem).
5/ Uvolněte psa ze stojící pozice, ještě než se pohne (začne kráčet, sedne si nebo si lehne atd.) a slovně ho pochvalte (šikulko, super, a pod.).
6/ Hrajte se s pejskem, aby mělo pozitivní pocit spojený s tréninkem.
7/ Několikrát (ne více než 2-3 minuty) opakujte kroky 3, 4, 5 a 6.
Přidejte se k nám na Facebooku EU Trick Dog Spark Team a dělejte více se svým psem!