Trick Dog Class 9
Trick Dog Class 9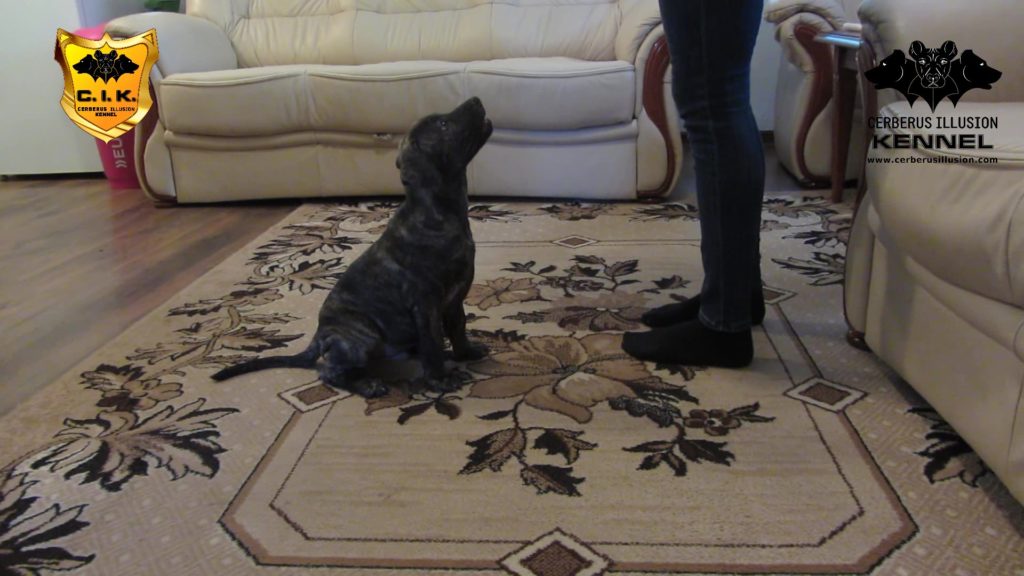 CLASS 9 – " Speak" (bark on cue)
HODINA 9. – "Mluv" (štěkej na povel)
Let´s start the Novice Trick Dog Training with Certified Trick Dog Instructor and Cimarron Uruguayo dogs from Cerberus Illusion kennel.
We will continue with the command "Speak" (or bark on cue) (video below).

Začněme trénink Začátečnického Trikového Psa s Certifikovanou Instruktorkou Trikového Psa a s Uruguayskými Cimarrony z chovatelské stanice Cerberus Illusion.
Pokračujeme povelem "Mluv" (aneb štěkej na povel) (video níže).
English
This command will be trained by capturing, a training method, at which we are waiting for the moment the dog does the required behavior. A dog can usually bark when he wants his food, treat or his favorite toy. So first try to find out, when your dog or puppy starts to bark himself. If your dog starts barking when he wants food or treats, follow the following steps (otherwise you can use his toy or ball, etc. instead of the treat):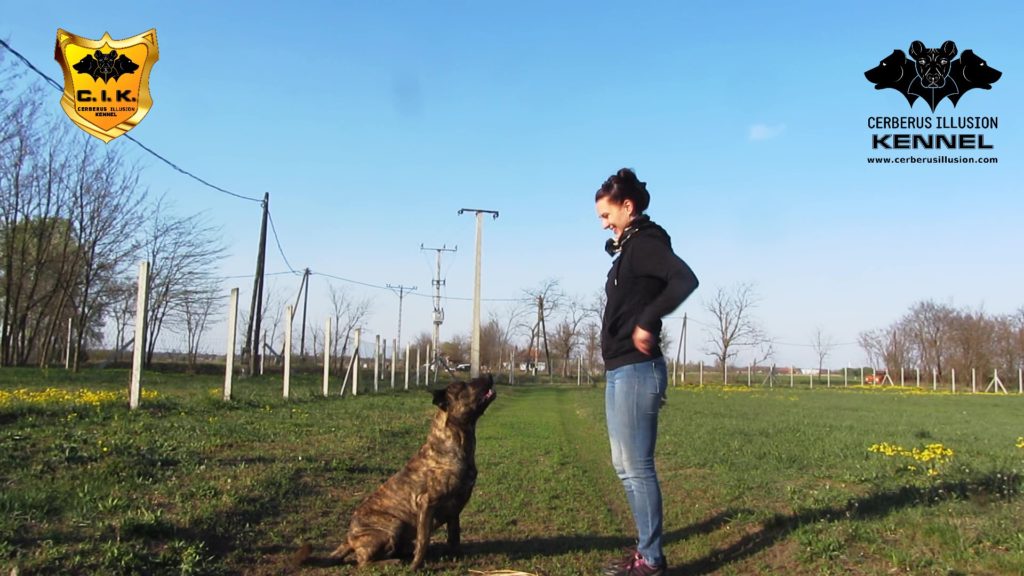 1/ Obtain a variety of small soft treats (small pieces of sausages).
2/ Capture your dog's attention.
3/ Show the dog a treat but do not give it to him.
4/ Keep the treat out of the reach of your dog. You can ask your dog to sit and then wait till your dog starts barking himself.
5/ Say "speak" at the moment your dog barks, praise him and reward him with a treat. If you are sure your dog will bark, you can use the verbal command sooner, but the first couple of times wait for your dog barking and say the command after he barks.
6/ Repeat steps 3, 4 and 5 a couple of times (no more then 2-3 minutes) and then release your dog from the position.
7/ Play with the dog so as he has positive feeling connected with the training.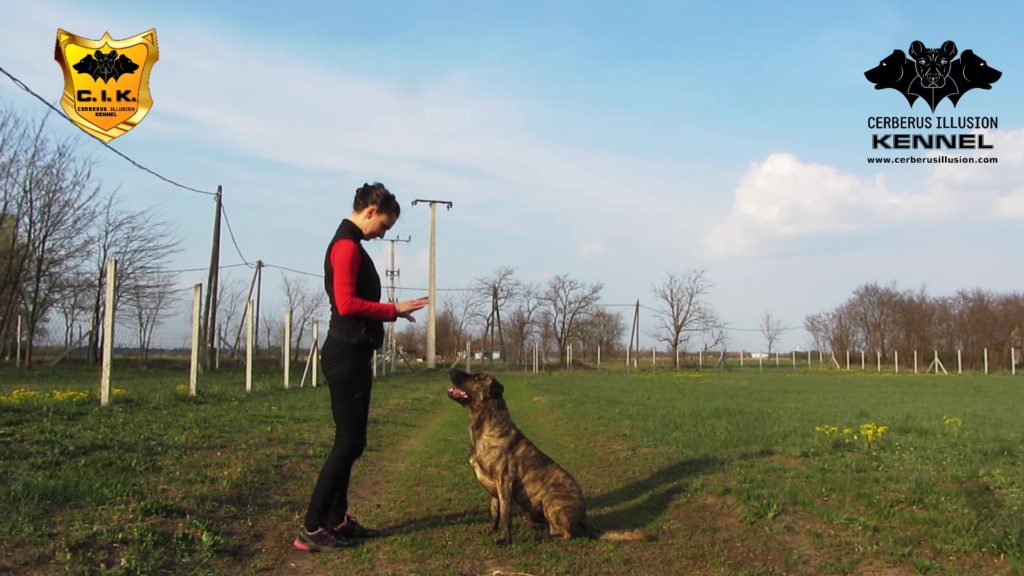 Česky
Tento povel budeme trénovat "zachycením", tréninkovou metodou, při které čekáme na okamžik, kdy pes provede požadované chování. Pes může obvykle štěkat, když chce jídlo, pamlsek nebo svou oblíbenou hračku. Nejprve se pokuste zjistit, kdy váš pes nebo štěně začne štěkat. Pokud váš pes začne štěkat, když chce jídlo nebo pamlsek postupujte podle následujících kroků (v opačném případě můžete použít namísto pamlsku jeho hračku nebo míč atd.):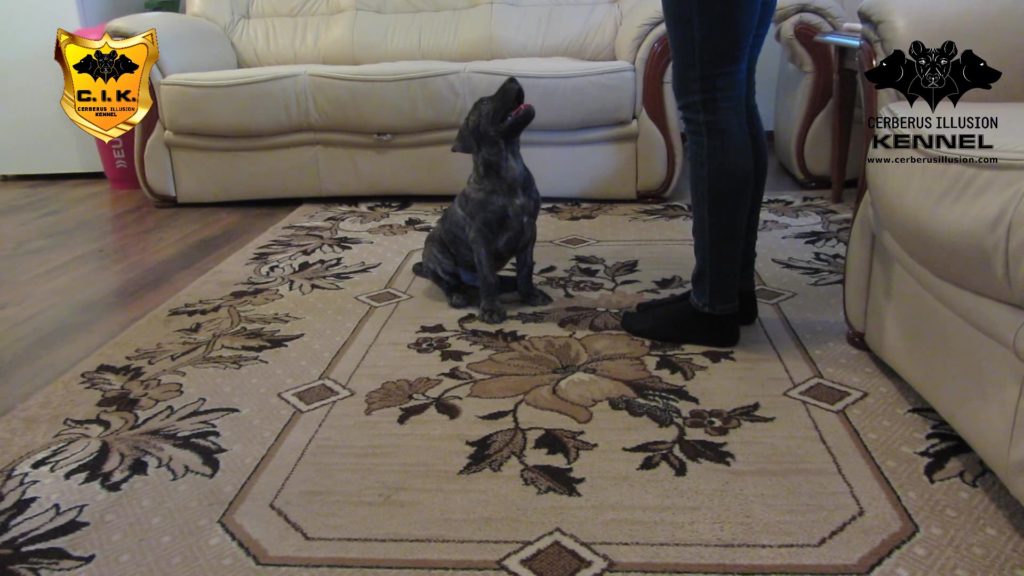 1/ Vezměte si různé drobné pamlsky (malé měkké jako např. párek, sýr, atd.).
2/ Upoutejte pozornost psa.
3/ Ukažte psu pamlsek, ale nedávejte mu ho.
4 / Držte pamlsek mimo dosah psa. Můžete psu dát povel, aby si sedl a pak počkat, až Váš pes z netrpělivosti začne štěkat.
5 / Řekněte "mluv" v okamžiku, kdy váš pes štěká, pochvalte ho a odměňte ho pamlskem. Pokud jste si jisti, že Váš pes bude štěkat, můžete použít slovní příkaz dříve, ale prvních párkrát počkejte na štěkání psa a řekněte povel poté, co zaštěká.
6/ Opakujte kroky 3, 4 a 5 (ne více než 2-3 minuty) a pak uvolněte psa z dané pozice.
7/ Hrajte se s pejskem, aby měl pozitivní pocit spojený s tréninkem.