Trick Dog Class 10
Trick Dog Class 10
CLASS 10 – "Kisses"
HODINA 10. – "Pusa"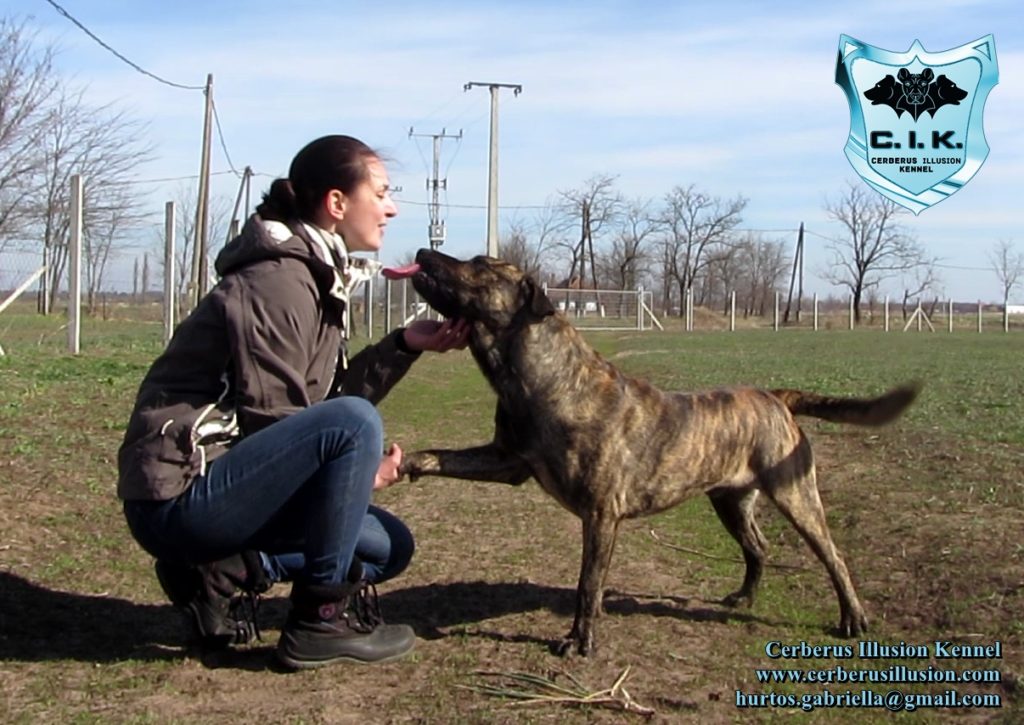 Let´s start the Novice Trick Dog Training with Certified Trick Dog Instructor and Cimarron Uruguayo dogs from Cerberus Illusion kennel.
We will continue with the command "Kisses" (video below).
Začněme trénink Začátečnického Trikového Psa s Certifikovanou Instruktorkou Trikového Psa a s Uruguayskými Cimarrony z chovatelské stanice Cerberus Illusion.
Pokračujeme povelem "Pusa" (video níže).
ATTENTION! DO NOT TEACH THIS COMMAND TO YOUR DOG IF YOU HATE BEING KISSED BY A DOG!

POZOR! NEUČTE SVÉHO PSA NA TENTO POVEL, POKUD NESNÁŠÍTE, KDYŽ VÁS PES OBLIZUJE!
English
If you managed to train your dog to speak, i.e. to bark on command by capturing, you can use the same training method to teach your dog to kiss you. Capturing is a training method, at which we are waiting for the moment the dog does the required behavior. A dog can usually give you plenty of kisses when he is happy with you. Kissing you helps him to express the love which he feels to you. Similarly, if your dog lives inside with you, he can kiss you in the morning when you get up as a sign of welcome or joy you get up finally. So first try to find out, when your dog or puppy starts to kiss you. If your dog starts kissing you, follow the following steps: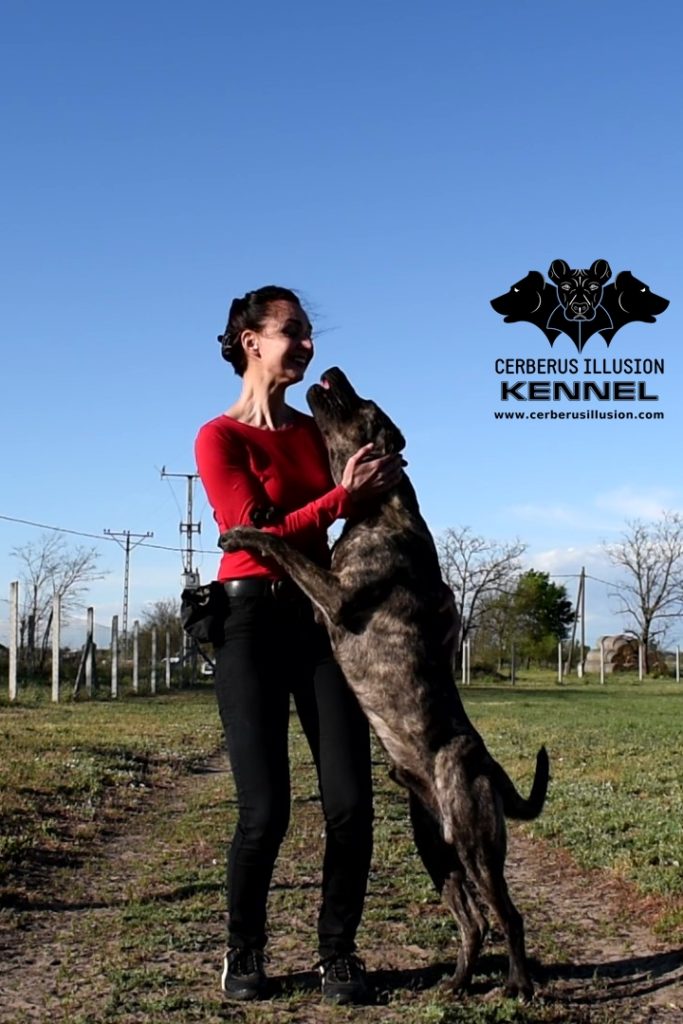 1/ Say "kisses" at the moment when your dog kisses you.
2/ Be very happy and praise him verbally by words like "good", "clever boy", "yes" etc.
3/ Then you can go to take you some treats and reward your dogs also with a treat.
4/ Later, if you are sure your dog will kiss you, you can use the verbal command sooner and have also treats prepared on you so as you can reward your dog by treats as soon as he kisses you.
But at the same time, don´t forget that your joy and happiness is also a great reward for your dog. So if he will see you are happy and joyful each time he kisses you on command, he will be eager to do so plenty of times.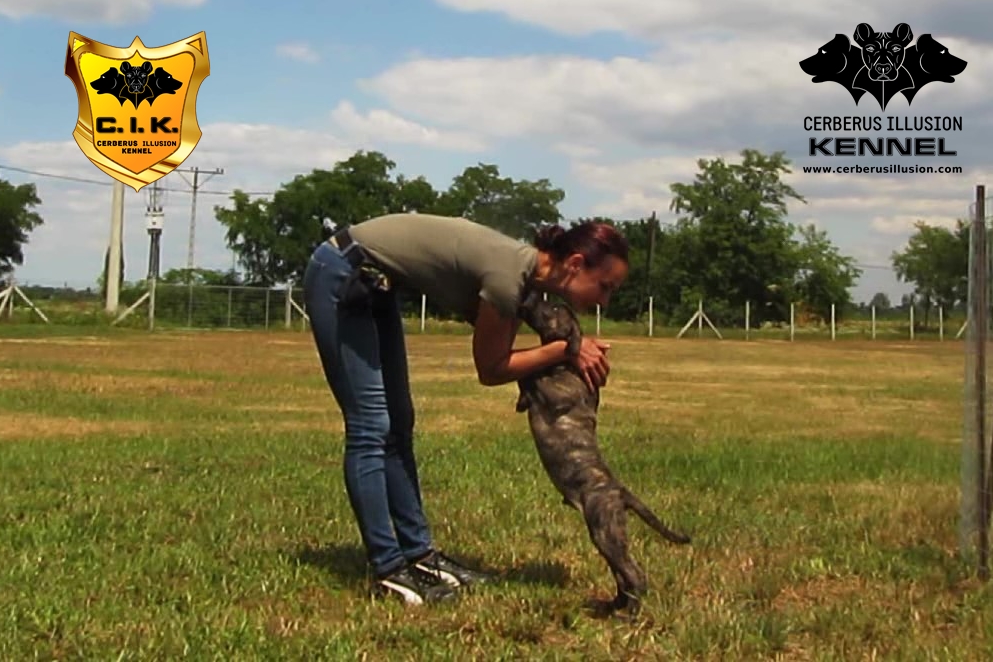 Česky
Pokud se Vám povedlo naučit svého psa štěkat na povel metodou zachycení, můžete ho teď stejným způsobem naučit na pusinkování. Zachycení je tréninková metoda, při které čekáme na okamžik, kdy pes provede požadované chování. Pes Vám obvykle dá spoustu polibků, když je s Vámi šťastný. Líbání mu pomáhá vyjádřit lásku, kterou k Vám cítí. Podobně, pokud Váš pes žije uvnitř domácnosti, může Vás políbit ráno, když vstanete jako znamení přivítání nebo radosti, že jste konečně vzhůru. Nejprve se pokuste zjistit, kdy Váš pejsek nebo štěně začne rozdávat polibky. Pokud Vás pes začne líbat, postupujte podle následujících kroků: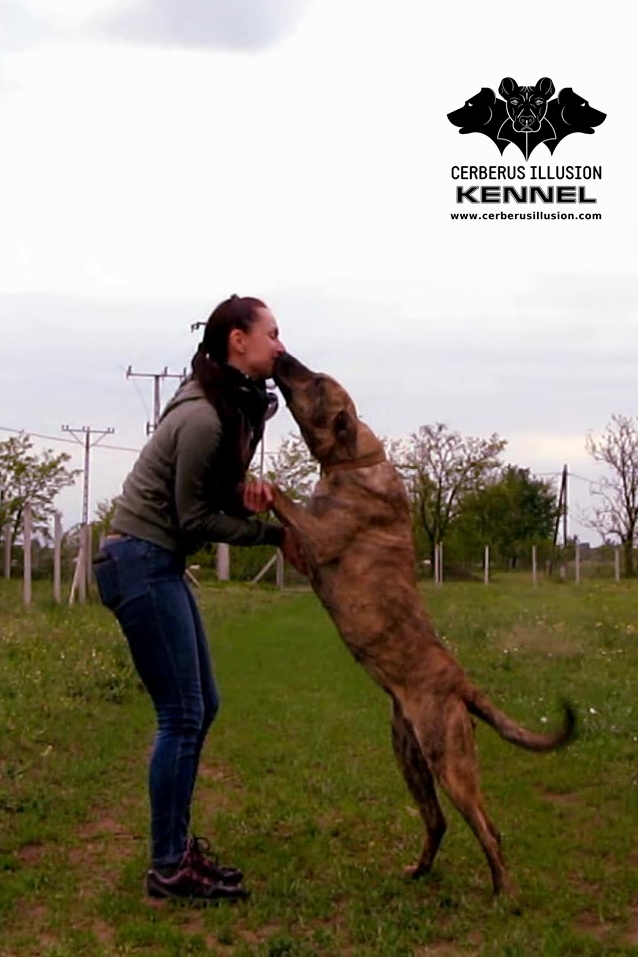 1 / Řekněte "pusa" ve chvíli, kdy Vás pejsek políbí.
2 / Buďte velmi šťastný a pochvalte ho slovně slovy "dobrý", "chytrý pejsek", "ano" atd.
3 / Pak můžete zajít pro pár pamlsků a odměnit svého psa i těmi.
4 / Později, pokud jste si jisti, že Vás pejsek políbí, můžete použít verbální příkaz dříve a mít taky připravené pamlsky, abyste mohli psa odměnit, jakmile vás políbí.
Zároveň však nezapomeňte, že pro psa je Vaše radost a štěstí taky velkou odměnou. Takže pokud pejsek uvidí, že jste šťastní a radujete se pokaždé, když Vás políbí na povel, bude tenhle povel vykonávat s obrovskou chutí.