TRICK DOG CLASS 18
TRICK DOG CLASS 18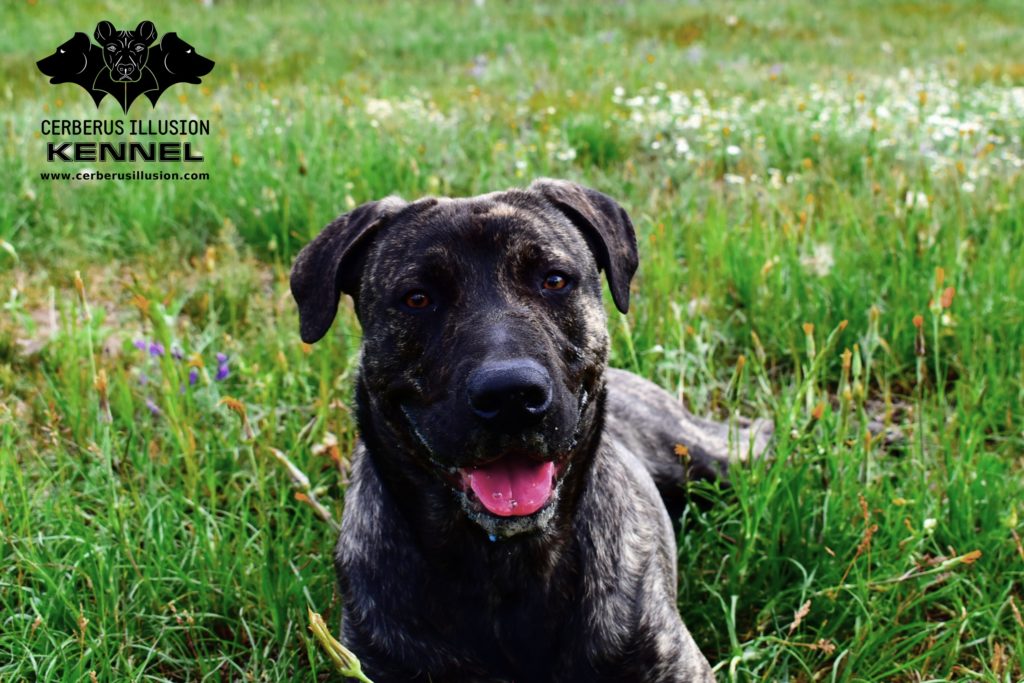 CLASS 18 – Paws Up on an Object
HODINA 18. – Tlapky na nějaký předmět
Let´s start the Novice Trick Dog Training with Certified Trick Dog Instructor and Cimarron Uruguayo dogs from Cerberus Illusion kennel.
We will continue with the trick: Paws Up on an Object (video below).
Začněme trénink Začátečnického Trikového Psa s Certifikovanou Instruktorkou Trikového Psa a s Uruguayskými Cimarrony z chovatelské stanice Cerberus Illusion.
Pokračujeme trikem: Tlapky na nějaký předmět (video níže).
English
1/ Obtain a variety of small soft treats (small pieces of sausages).
2/ Capture your dog's attention.
3/ Call your dog in front of the object, which he will have to put his paws up onto.
4/ Show the dog a treat hidden in your closed palm. Lure your dog with the help of the treat in your hand so as he lifts his paw. Move your palm with the hidden treat above his nose. If he tries to get the treat by his mouth ignore it as it is not the desired behavior. When your dog cannot just take the treat by its mouth, he will intuitively try to pull down your hand by his paw.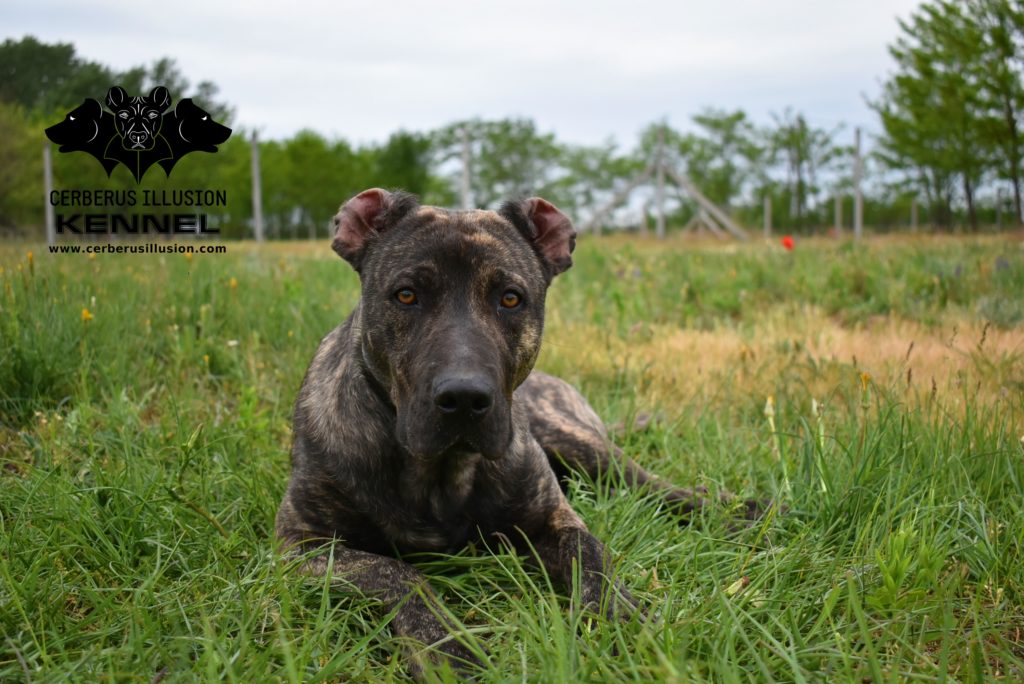 Another training method
5/ Praise your dog even if he moves a bit his paw or lifts it from the ground. You can reward verbally even if he shifts his weight to lift his paw. You can praise him verbally by words like "good", "clever boy", "yes" etc.
6/ Have the object prepared directly in front of the dogs paws for the case your dog lifts his paw. Let him place his paw up on the object. You can also grab his paw as soon as he lifts it a bit and place it onto the object. If this will not work with your dog, you can use another training technique "do as I do". You can touch the object yourself encouraging your dog to do the same.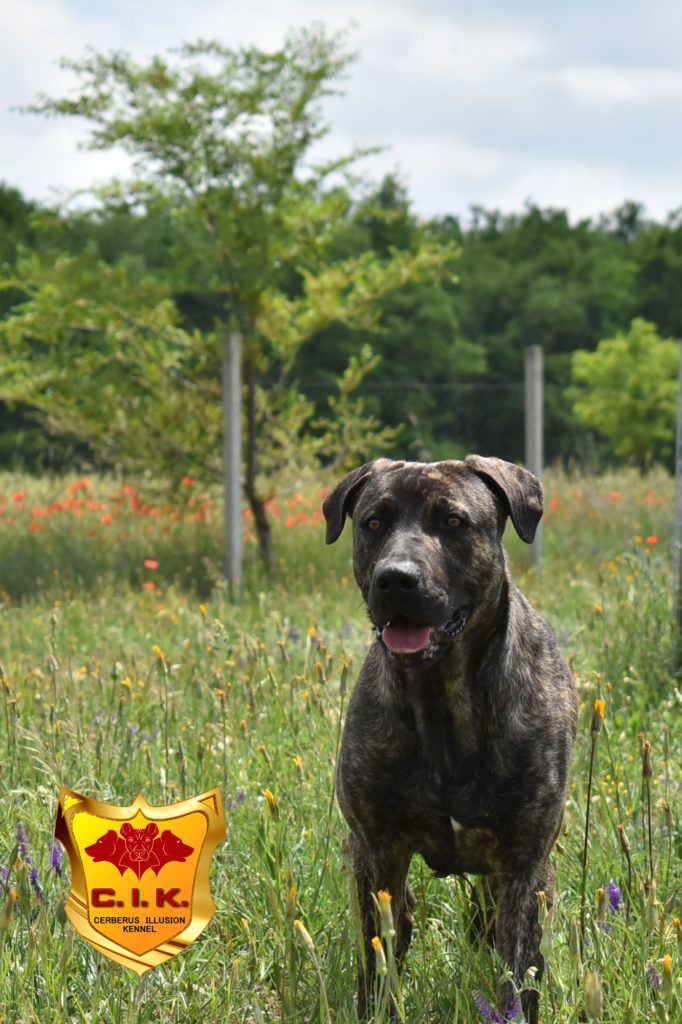 7/ Say command "paw" and reward your dog by the treat as soon as he touches the object.
8/ Release your dog from the position.
9/ Repeat a couple of times the command "paw" (Steps 3, 4, 5, 6, 7 and 8), (no more than 2-3 minutes).
10/ Play with your dog so as it has a positive feeling connected with the training.
Feel free to join EU Trick Dog Spark Team and do more with your dog!
Česky
1/ Vezměte si různé drobné pamlsky (něco malé měkké jako např. párek, sýr, atd.).
2/ Upoutejte pozornost pejska.
3/ Zavolejte svého psa před předmět, na který chcete, aby položil tlapu.
4 / Ukažte svému psovi pamlsek ukrytý v uzavřené dlani. Pomocí pamlsku v ruce zkuste pejska navést k tomu, aby zvedl tlapu. Přesuňte dlaň se skrytým pamlskem nad jeho nos. Pokud se snaží dostat pamlsek tlamou, ignorujte to, protože to není žádoucí chování. Když pes nemůže získat pamlsek ústy, bude se intuitivně snažit snížit Vaši ruku svou tlapkou.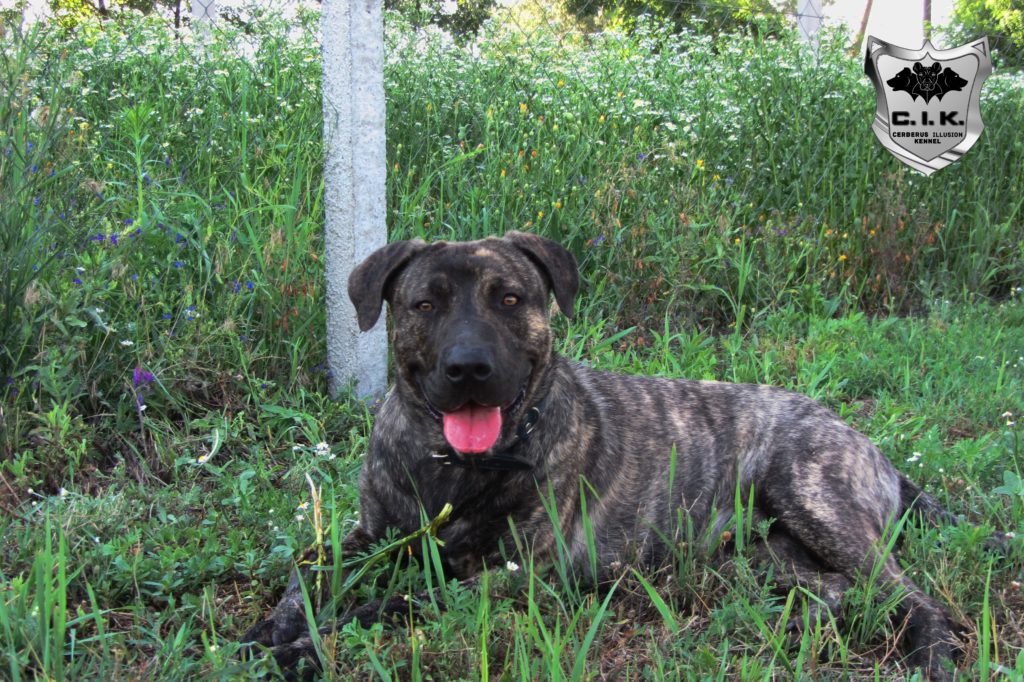 5/ Chvalte svého psa, i když trochu pohne tlapou nebo ji zvedne ze země. Můžete ho odměnit verbálně, i když posune svou váhu tak, aby zvedl tlapu. Pochvalte ho slovně (šikulko, super, a pod.).
6/ Připravte si předmět těsně před tlapky psa pro případ, že Váš pes zvedne tlapu. Nechte ho položit tlapku na předmět. Můžete taky uchopit jeho tlapku, jakmile ji trochu nadzvedne a následně ji jemně položit na předmět. Pokud to ovšem nebude fungovat, můžete použít jinou tréninkovou techniku "dělej to, co já". Položte ruku na předmět povzbuzujíce svého psa, aby udělal totéž.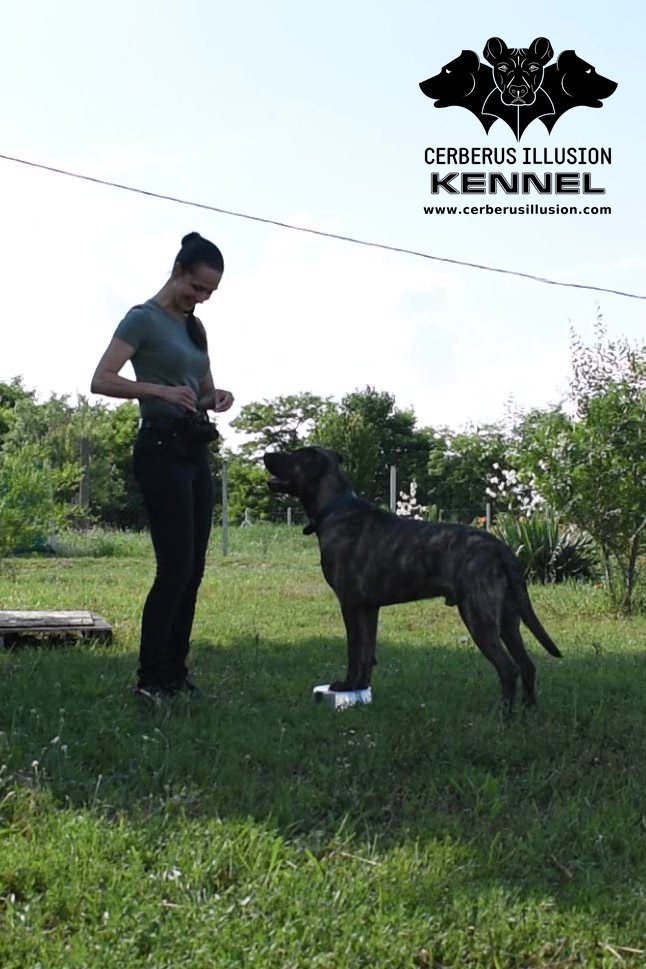 7/ Řekněte povel "tlapka" nebo "dotyk" a odměňte pejska, jakmile položí tlapu n a předmět.
8/ Uvolněte pejska z pozice.
9/ Několikrát (ne více než 2-3 minuty) opakujte kroky 3, 4, 5, 6, 7 a 8.
10/ Hrajte se s pejskem, aby mělo pozitivní pocit spojený s tréninkem.
Přidejte se k nám na Facebooku EU Trick Dog Spark Team a dělejte více se svým psem!