Trick Dog Class 7
Trick Dog Class 7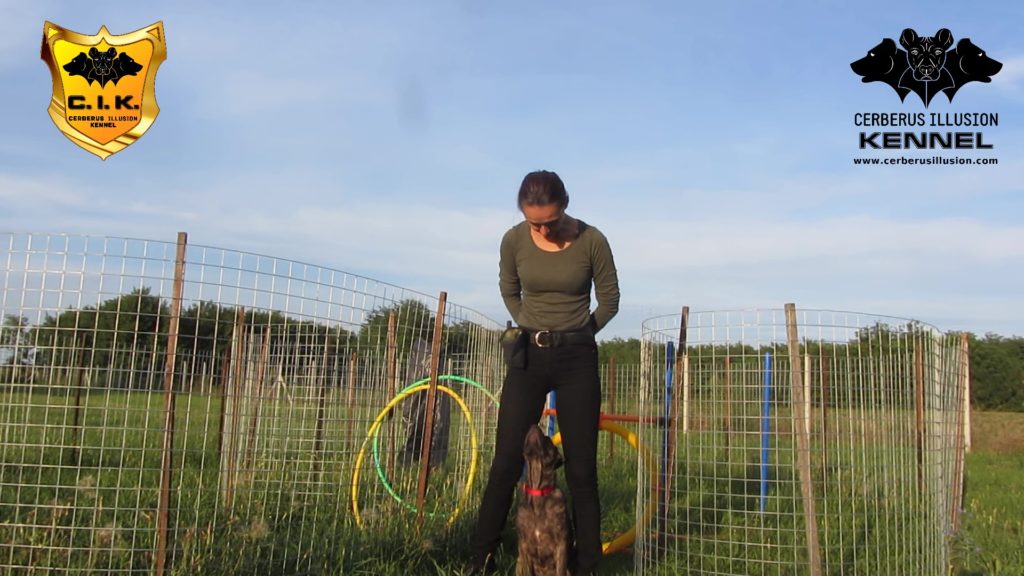 CLASS 7 – "FIND HIDDEN TREATS"
HODINA 7. – "HLEDEJ UKRYTÉ PAMLSKY"
Let´s continue with the Novice Trick Dog Training with Certified Trick Dog Instructor and Cimarron Uruguayo dogs from Cerberus Illusion kennel.
We will continue with the command "find hidden treats". (Video below.)
Pokračujme tréninkem Začátečnického Trikového Psa s Certifikovanou Instruktorkou Trikového Psa a s Uruguayskými Cimarrony z chovatelské stanice Cerberus Illusion.
Pokračujeme povelem "hledej ukraté pamlsky". (Video níže.)
English
1/ Obtain a variety of small soft treats (small pieces of sausages, cheese or dry dog food).
2/ Select a suitable place. In the beginning, a small fenced area or inside a room is a good choice. Especially, if you first this with a litter of puppies or unleashed dog.
3/ Prepare the selected place. Walkthrough the whole selected area and throw the majority of treats there.
4/ Capture your dog's attention and take him to the selected place.
5/ Show some of the treats to your dog. Then let him watch you throwing them onto the selected area.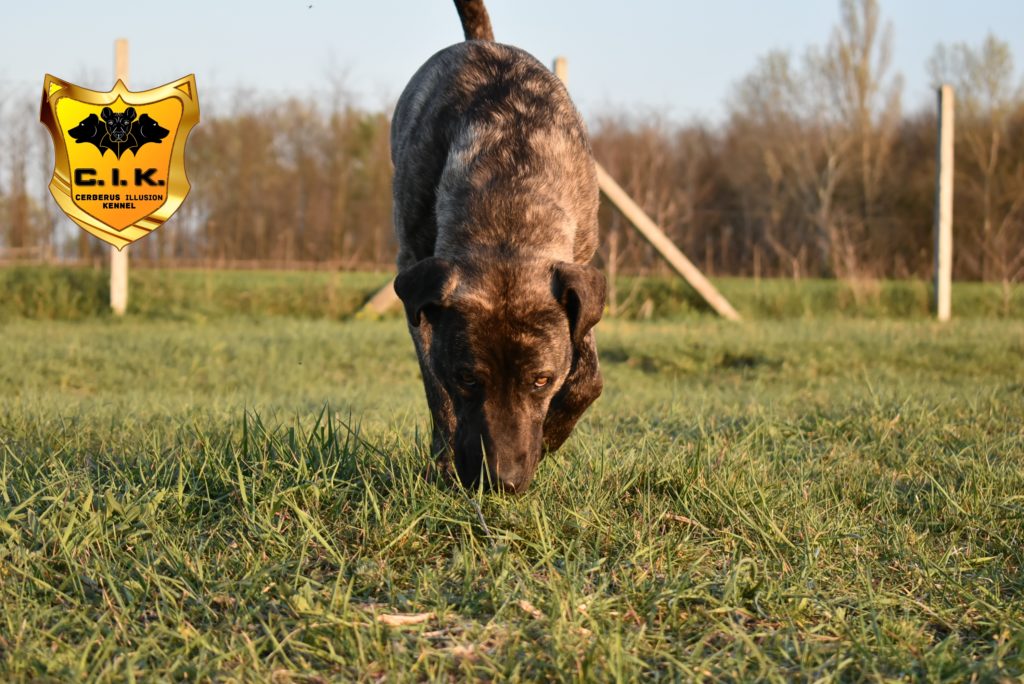 Find hidden treats
6/ Command your dog to "search" ("find hidden treats" should be a long command) and let him search all treats.
7/ As your dog can eat all found treats, it will motivate him to find more treats as soon as all treats are being found.
8/ Praise your dog each time it finds a treat. If you cannot touch your dog, praise him verbally by words like "good", "clever boy", "yes" etc.
9/ Finally, play with your dog so it has a positive feeling connected with the training.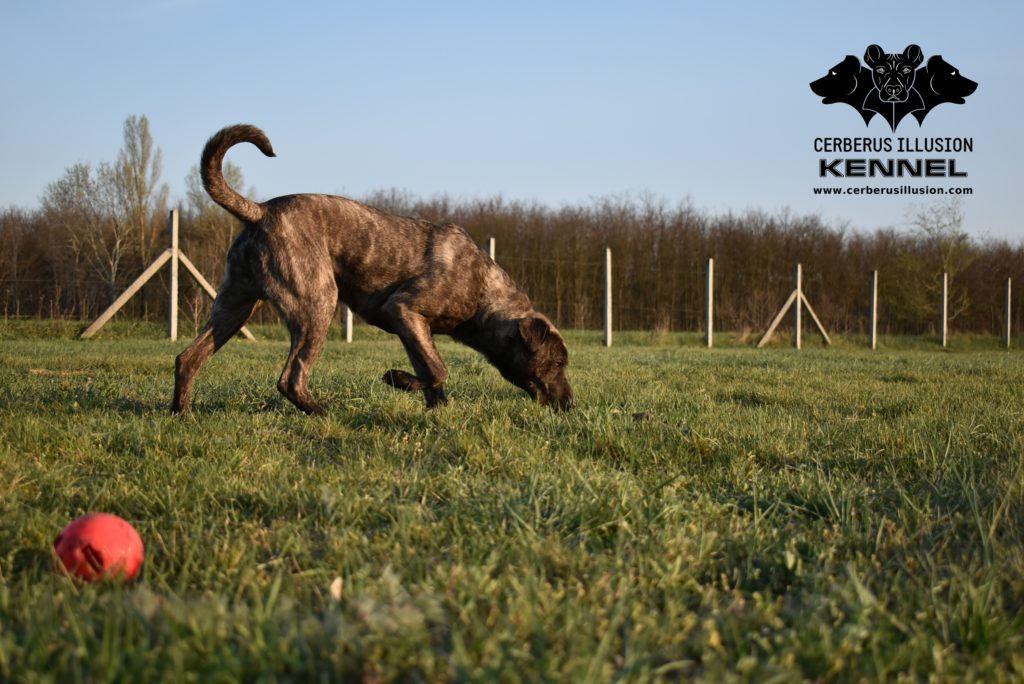 Česky
1/ Vezměte si různé drobné pamlsky (např. párek, sýr, granule).
2/ Vyberte vhodné místo. Na začátku je dobrou volbou malá oplocená oblast nebo vnitřní místnost. Obzvláště, pokud poprvé pracujete s vrhem štěňat nebo se psem na volno.
3 / Připravte vybrané místo. Projděte se po celé vybrané oblasti a rozházejte tam většinu pamlsků.
4/ Upoutejte pozornost svého psa a vezměte ho na vybrané místo.
5/ Ukažte psovi pár pamlsků. Pak ho nechte sledovat, jak je házíte na vybranou oblast.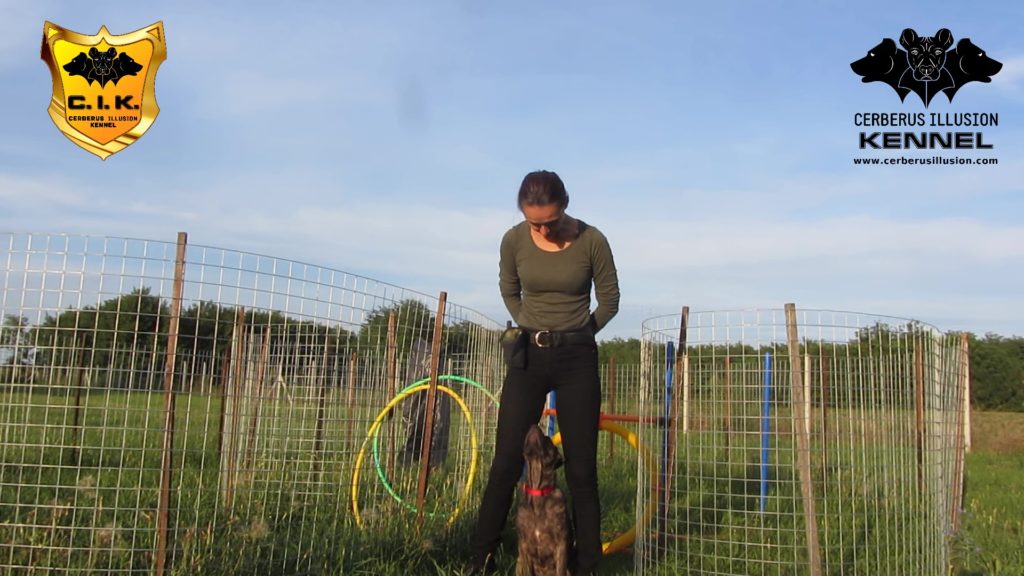 Hledej ukryté pamlsky
6 / Řekněte povel "hledej" ("hledej ukryté pamlsky" je zbytečně dlouhý povel) a nechte svého psa najít všechny pamlsky.
7 / Protože váš pes může sníst všechny nalezené pamlsky, bude ho to motivovat k naleznutí dalších, až dokud nenajde všechny.
8 / Chvalte svého psa pokaždé, když najde pamlsek. Pokud se svého psa nemůžete dotknout, chválte ho slovně slovy "dobrý", "chytrý chlapec", "ano" atd.
9/ Hrajte se s pejskem, aby mělo pozitivní pocit spojený s tréninkem.
Později můžete nechat psa hledej ukryté pamlsky