Trick Dog Class 16
Trick Dog Class 16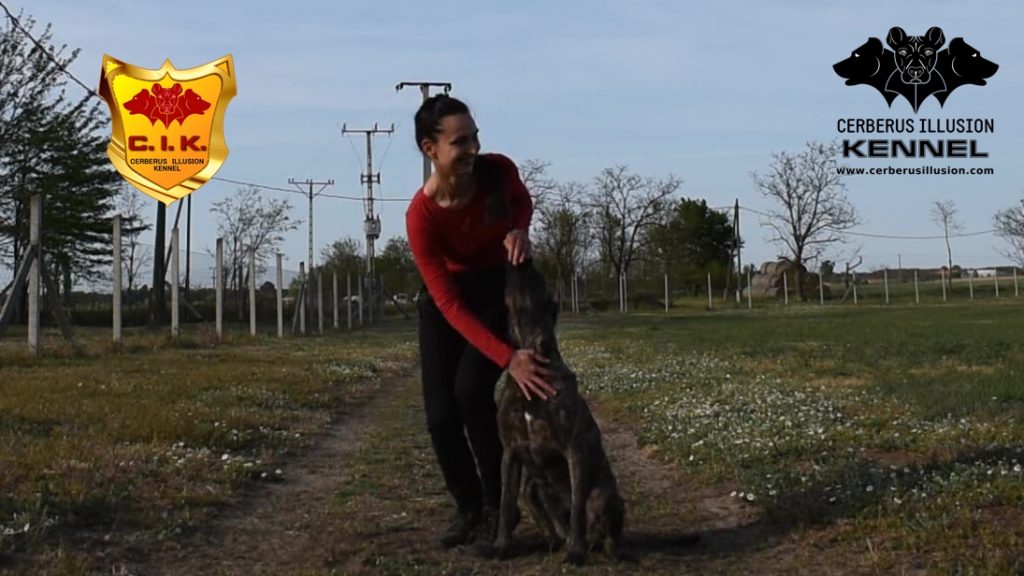 CLASS 16 – Touch my hand (nose-touch)
HODINA 16. – Dotkni se mé ruky (dotek nosem)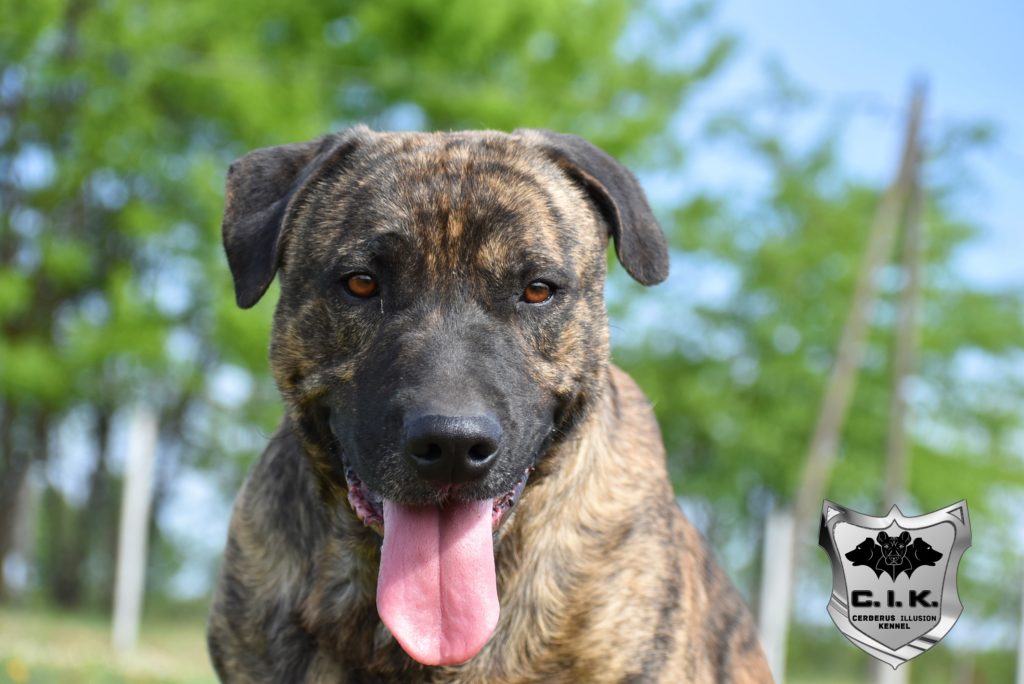 Let´s start the Novice Trick Dog Training with Certified Trick Dog Instructor and Cimarron Uruguayo dogs from Cerberus Illusion kennel.
We will continue with the trick: Touch my Hand (nose-touch) (video below).
Začněme trénink Začátečnického Trikového Psa s Certifikovanou Instruktorkou Trikového Psa a s Uruguayskými Cimarrony z chovatelské stanice Cerberus Illusion.
Pokračujeme trikem: Dotkni se mé ruky (dotek nosem) (video níže).
English
1/ Obtain a variety of small soft treats (small pieces of sausages). Use your dog´s favorite treat.
2/ Capture your dog's attention by calling its name.
3/ While your dog is paying attention to you or sitting in front of you, show the special treat to it.
4/ Give the treat in front of your dog´s nose and keeping it in your closed palm let your dog follow the treat.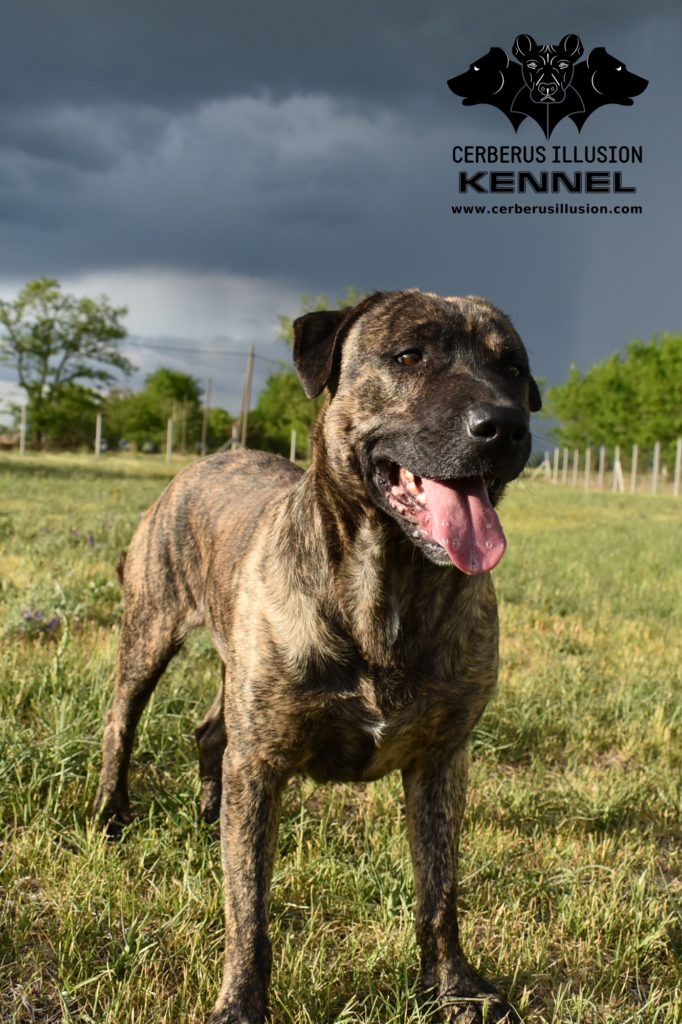 5/ As soon as your dog touches your closed palm with his nose, say the command "nose".
6/ Give the treat to your dog and praise its behavior verbally by words like "good" or "clever boy".
7/ Repeat steps 2, 3, 4, 5 and 6 a couple of times. (No more than 2-3 minutes).
Feel free to join EU Trick Dog Spark Team and do more with your dog!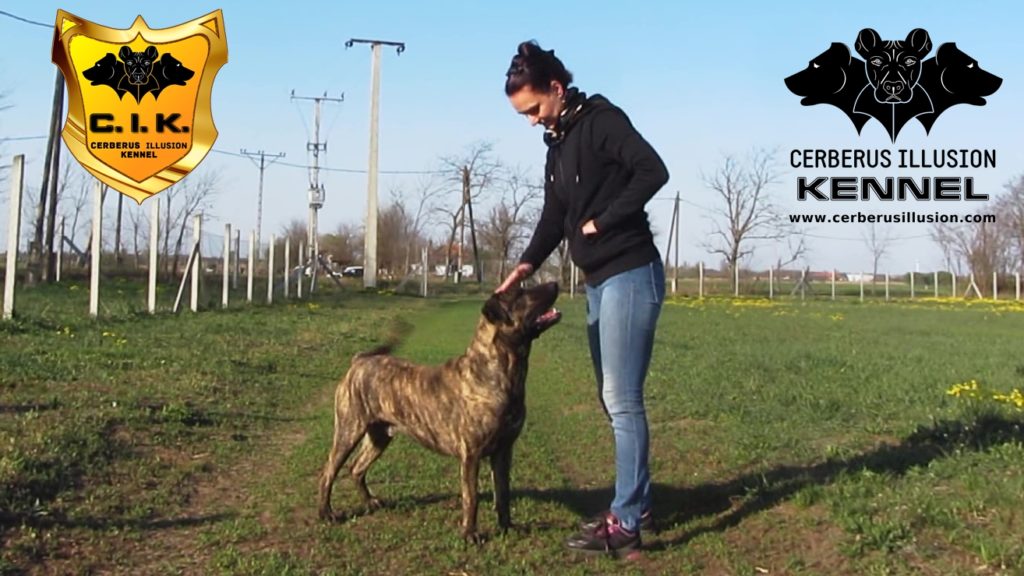 Česky
1/ Vezměte si různé drobné pamlsky (malé měkké jako např. párek, sýr, atd.). Použijte oblíbený pamlsek Vašeho pejska.
2/ Upoutejte pozornost psa voláním jeho jména.
3/ Zatímco Vám Váš pes věnuje pozornost nebo před Vámi sedí, ukažte mu pamlsek.
4/ Dejte pamlsek před nos psa psa a navádějte ho, aby následoval pamlsek ve Vaší uzavřené dlani.
5/ Jakmile se Váš pes dotkne nosem Vaší ruky, řekněte povel "nos".
6/ Odměňte pejska pamlskem a slovně ho pochvalte (šikulko, super, a pod.).
7/ Několikrát opakujte kroky 2, 3, 4, 5 a 6. (Ne více než 2-3 minuty).
Přidejte se k nám na Facebooku EU Trick Dog Spark Team a dělejte více se svým psem!