How to train your dog to stay
How to train your dog to stay
How to train your dog to stay is sometimes the most difficult task. Especially if your dog is an always-moving clown and it hates to stay still. But at the same time, this command is one of the most important ones. Imagine the situation when you get home in black tie and you just do not want your dog to jump onto you or your guests. Or you are carrying something brittle or heavy and you want your dog to stay out of your way. The "stay" command is also useful at the vet, or during the walk when you want your dog to stop at the crosswalk.
Why teach your dog to stay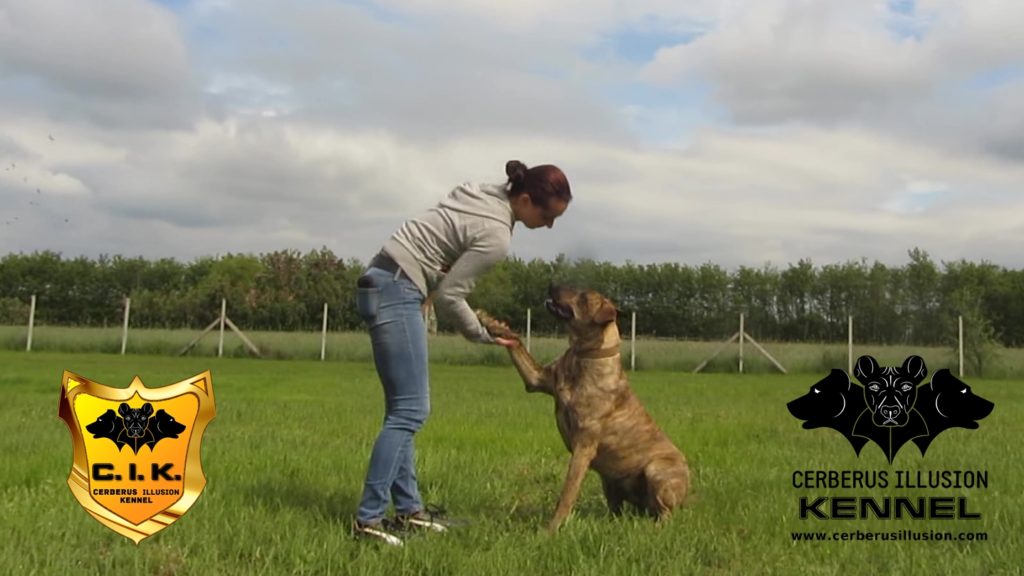 The majority of people imagine a lying dog when we mention command "stay" but you can train your dog to stay still in any positions. It does not depend whether your dog is standing, sitting or lying, on command "stay" it should stay as it is. This can stop a hunting dog grab the prey or your cute pet run directly under a coming car. Keeping the standing position is useful at the vet or at a dog show.
When to start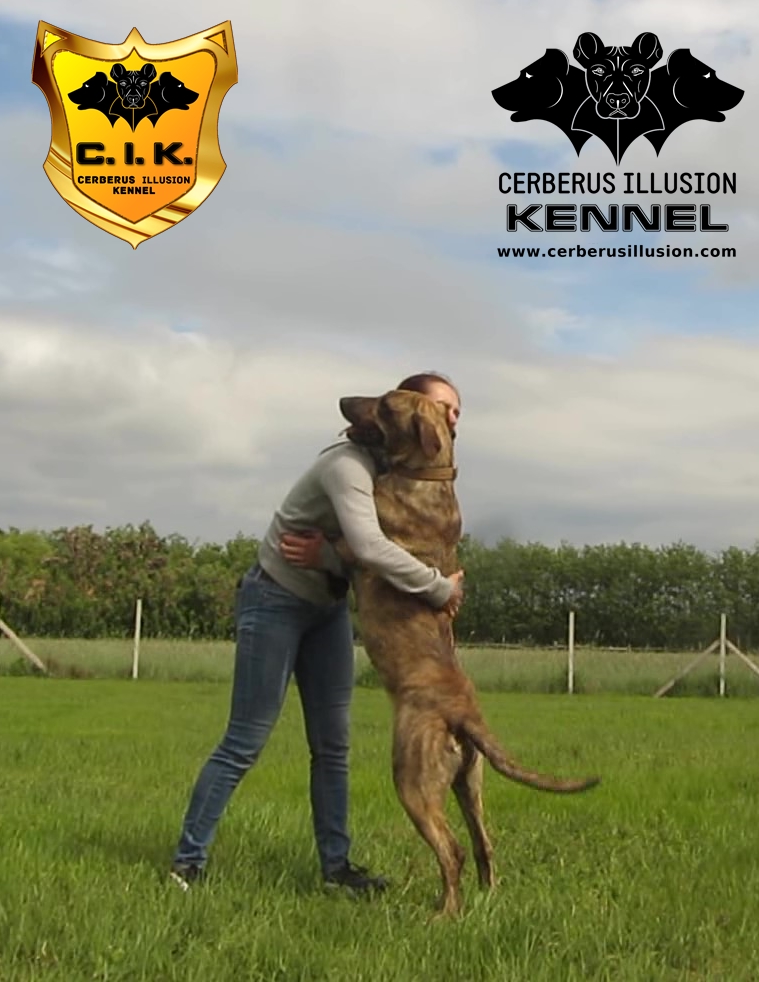 You can start as soon as you take your puppy home. When you feed it, just keep its bowl in front of its nose and by its help lure your puppy into sitting position. The first couple of times put the bowl down immediately to keep your puppy sitting. Later, prolong the time when you put down the bowl. You can as well train your puppy to eat only on command and thus you can prolong the command "eat" as your puppy gets older. Thus, your dog will stay sitting till you allow it to eat. The most common way of training "stay" command is when your dog is lying. The majority of dog trainers will recommend you to let your dog lay down and start training your dog for command "stay" in this position.
Steps how to train your dog to stay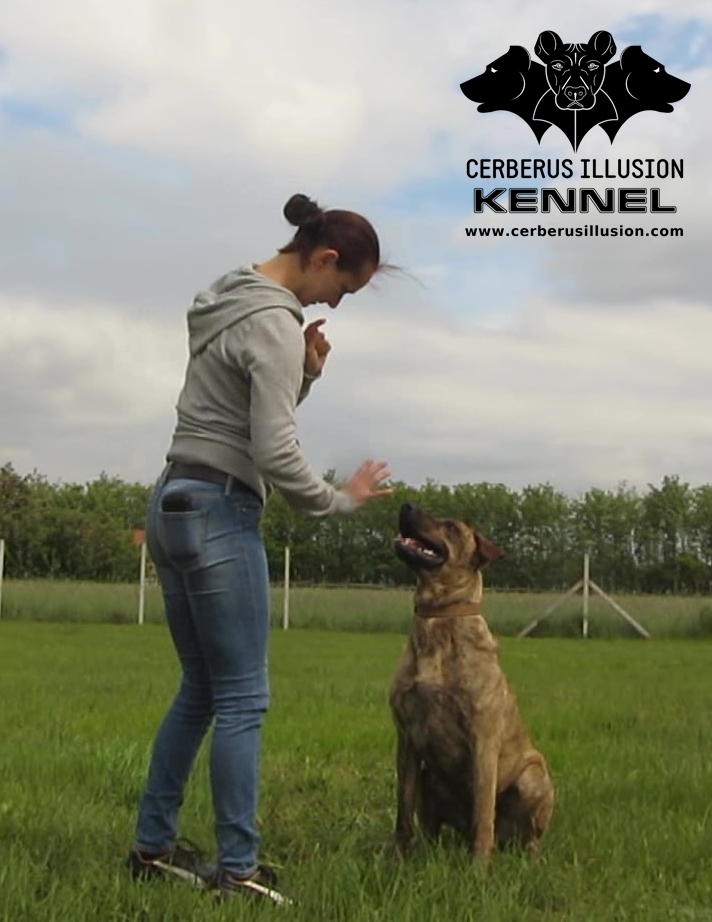 Obtain a variety of small soft treats (small pieces of sausages).
You can leash your dog to better control it.
Command your dog to lie "down" and give a treat to your dog.
Say "stay" and hold your hand with other pieces of treat in front of your dog´s nose. Wait a bit and after a couple of seconds give another treat, wait again and reward your dog while it is still lying down.
Before your dog gets up, release your dog from the position and praise it verbally by words like "good", "clever boy", "yes" etc.
Play with your dog so as it has a positive feeling connected with the training.
Repeat steps 3, 4, 5 and 6 a couple of times (no more than 2-3 minutes).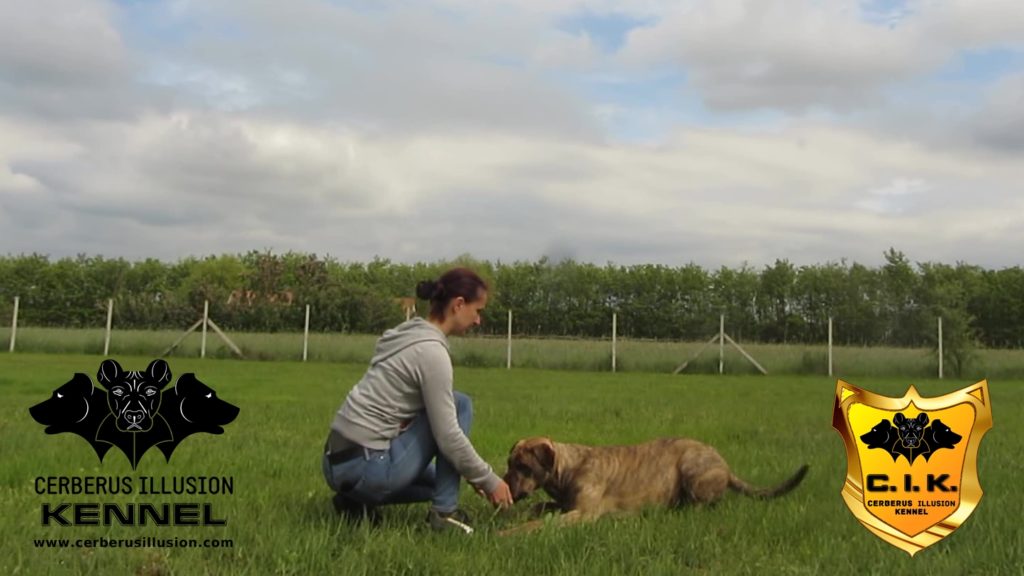 If your dog changes the lying position sooner into sitting or standing position do not worry, just get your dog back into the lying position and continue according to our previous steps. Later you can normally stand up next to your dog or in front of your dog, let it wait longer after "stay" command and reward it. Then you can step back after "stay" command, after 2 – 3 seconds step forward and reward it.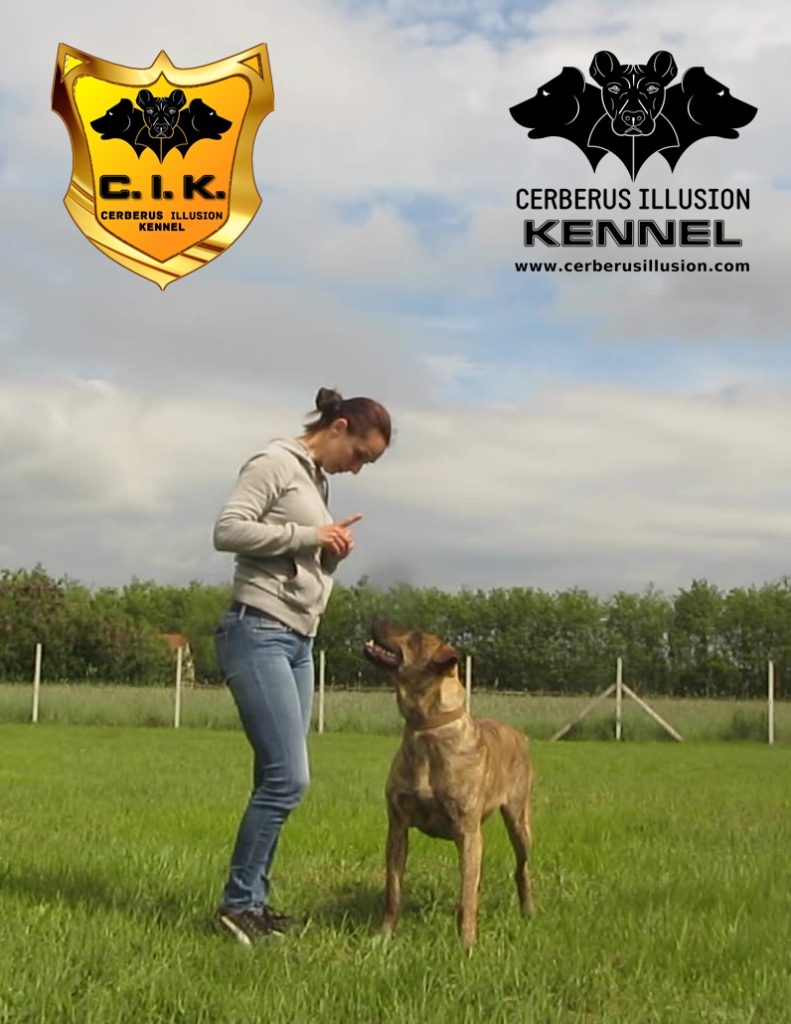 Finally, you can increase the time of the "stay" as well as your distance from the dog. You can train this also in various places or under distractions. Never punish your dog if breaks the 'stay' command. In such a case do not reward it. You should end each training season at the best time – it means when your dog is eager to work and works really nice!
If you prefer reading "How to train your dog to stay" in Spanish, click here.
With the help of my Cimarron Uruguayo dogs and EADD CHANNEL, we will show you step by step how to train your puppy and later your adult dog. Thus you can have your dream dog, which will do whatever you want from it.
I would like to thank very much to EADD CHANNEL
for creating this wonderful video!