How to train your dog to lay down
How to train your dog to lay down
Choosing the right place
Before you start to train your dog to lay down, ensure that it already knows the "sit" command. As before each training session, first, choose a quiet place, which is free from distractions or noises. Your dog should feel comfortable there. We recommend a room indoors, where the attention of your dog is not distracted and it can fully focus on you. If your dog does not like lying on hard, cold or wet surfaces, avoid such places (for example wet grass outside, the hard floor inside). When training inside, you can choose a room with a carpet. If you train your dog outside, choose nice weather. Avoid training after/during rain or soon in the morning as there is usually dew on the ground.
Treat as a lure at the beginning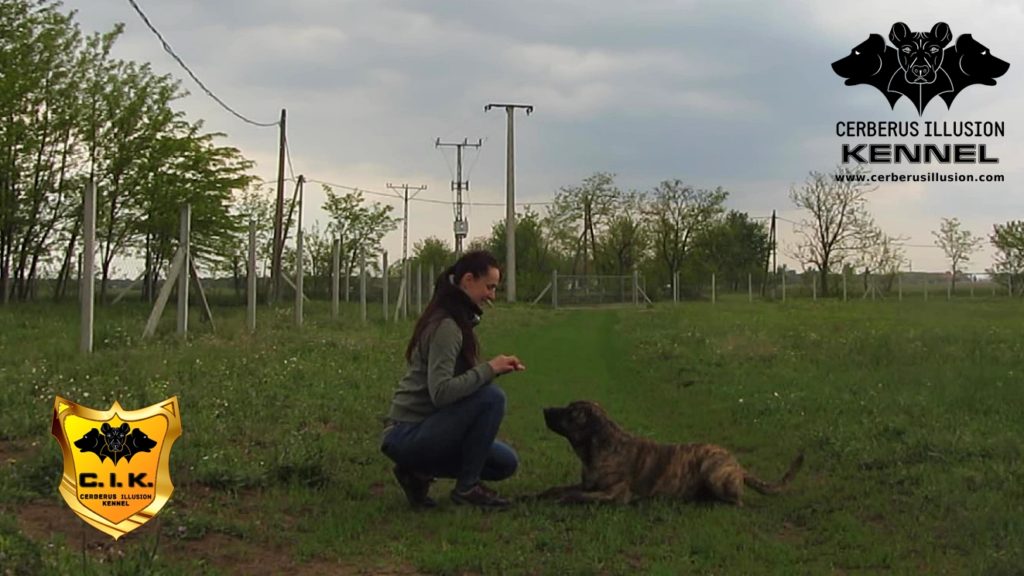 The ideal time of training is before breakfast or before dinner when your dog is hungry. Thus you can better motivate your dog with treats. As treat keep some small pieces of sausages on you. You can place the treats into your pocket or into a pouch, which you attach to your belt. In the first stages of the training, especially if you train a puppy or young dog you can use the treat as a lure to get your dog into the desired position. Later your dog shouldn´t see the treats so as it learns to fulfill your commands regardless you have or haven´t a treat.
Positive reinforcement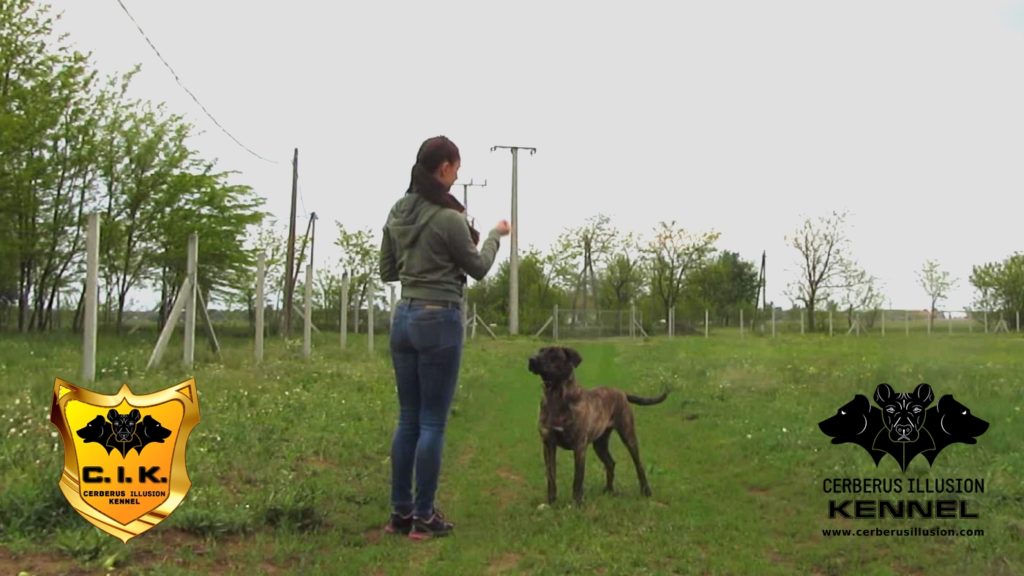 As mentioned many times before, only positive reinforcement is advised when working with dogs. When we train a dog, our aim is first of all to build a strong relationship with our dog. We can achieve this only when both of us (the dog and the owner/trainer) has fun during the training and they both enjoy it. During training we give enough time to our dog to understand each new task, each new commend. We do not force them into any position. You should never beat your dog or yell at it if it does not respond to your command or if your dog cannot understand what you want.
Steps how to train your dog to lay down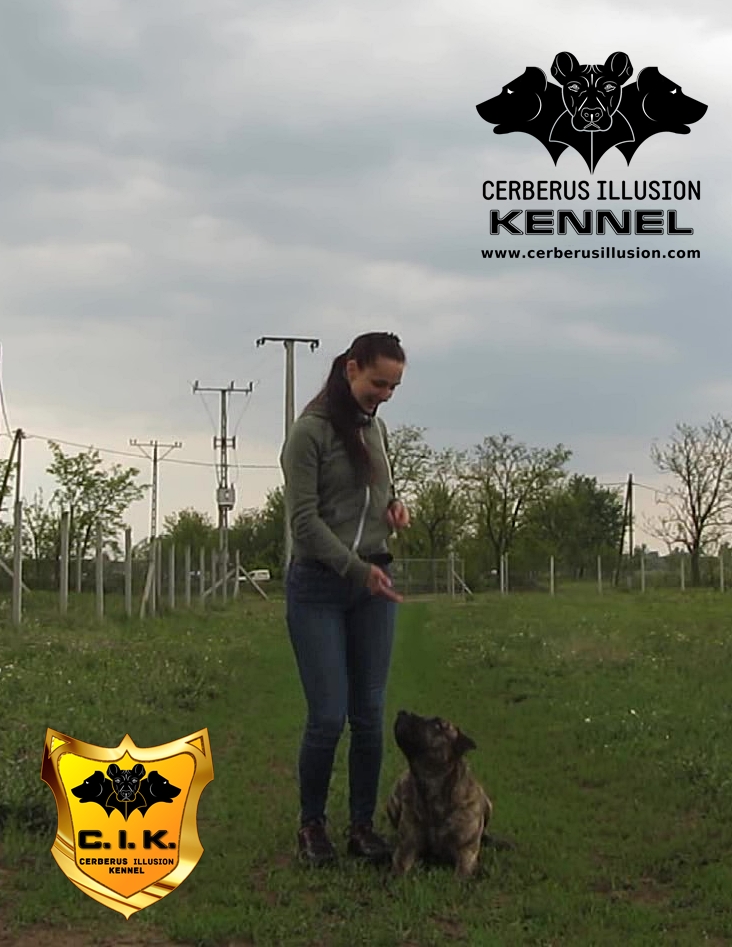 Obtain a variety of small soft treats (small pieces of sausages).
Command your dog to "sit".
Hold the treat between your fingers and let your dog smell it and then follow it. Keeping the treat in front of your dog's nose move it slowly down between your dog's front legs. As your dog's nose will follow the treat, its head will bend down towards the floor.
Say the command "down".
Move the treat down to the ground, straight in front of your dog. Your dog will follow the treat and thus by the help of the food in your hand you can easily lure your dog to lay down.
When your dog's elbows touch the floor give the treat to your dog and praise its behavior verbally by words like "good" or "clever boy".

By giving several treats from your hand to your dog, keep it in lying position for a couple of seconds.
Before your dog gets up, release your dog from the position.
Play with your dog so as it has a positive feeling connected with the training.
Repeat steps 2, 3, 4, 5, 6, 7, 8 and 9 a couple of times (no more than 2-3 minutes).
Try also other places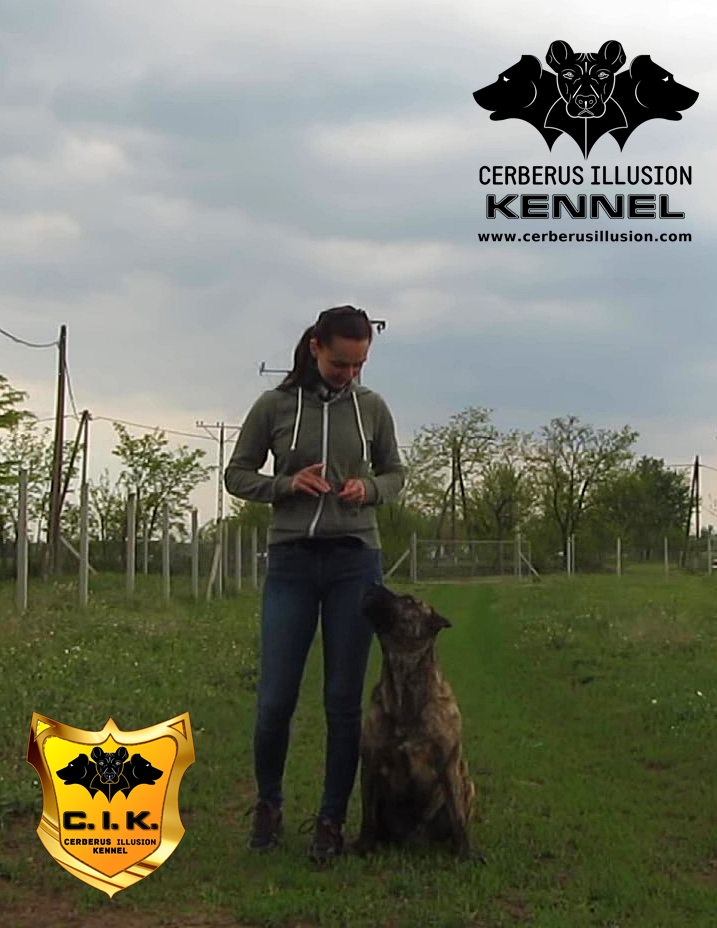 Later you can train the command "down" in different places (other room within your house, your yard, in the street, in the busy city center or shopping parking, etc.). You can combine "down" with "stay" when the dog will stay at a selected place lying. Later you can practice with various distractions and noises. At the same time, you can combine several commands into one series like for example "sit", "down", "stand", "down", "sit" etc.
If you prefer reading "How to train your dog to lay down" in Spanish, click here.
With the help of my Cimarron Uruguayo dogs and EADD CHANNEL, we will show you step by step how to train your puppy and later your adult dog. Thus you can have your dream dog, which will do whatever you want from it.
I would like to thank very much to EADD CHANNEL
for creating this wonderful video!